In February of this year, Dubai International Airport (DXB) announced that they would be reducing runway operations from two runways to a single runway, for a 45 day period starting in mid April 2019. This is in order to conduct critical maintenance work on the southern runway, including resurfacing and replacing ground lighting. As Dubai recently took over the title of the world's busiest dual runway airport (from London Heathrow), you can imagine how this will affect flight frequencies.
You may remember that DXB reduced operations to one runway for 80 days back in 2014. Emirates reported that it lost $467 million because of this.
Dubai Airport, no doubt in very close consultation with Emirates, has chosen the April/May period as it is one of the quieter times of the year, outside of both the Northern Summer and the Christmas/New Year periods. They also provided more than 12 months notice, which allows airlines operating flight to and from Dubai to adjust their schedules accordingly.
Paul Griffith, the Dubai Airports CEO explains:
In the months ahead we will be working closely with Dubai Aviation Engineering Projects, airlines and other stakeholders to ensure we optimise service and capacity during this period next year and minimise the impact on our customers. While we regret any inconvenience this may cause to our airline customers and our passengers, these upgrades are absolutely necessary to heighten safety, boost capacity and pave the way for future growth.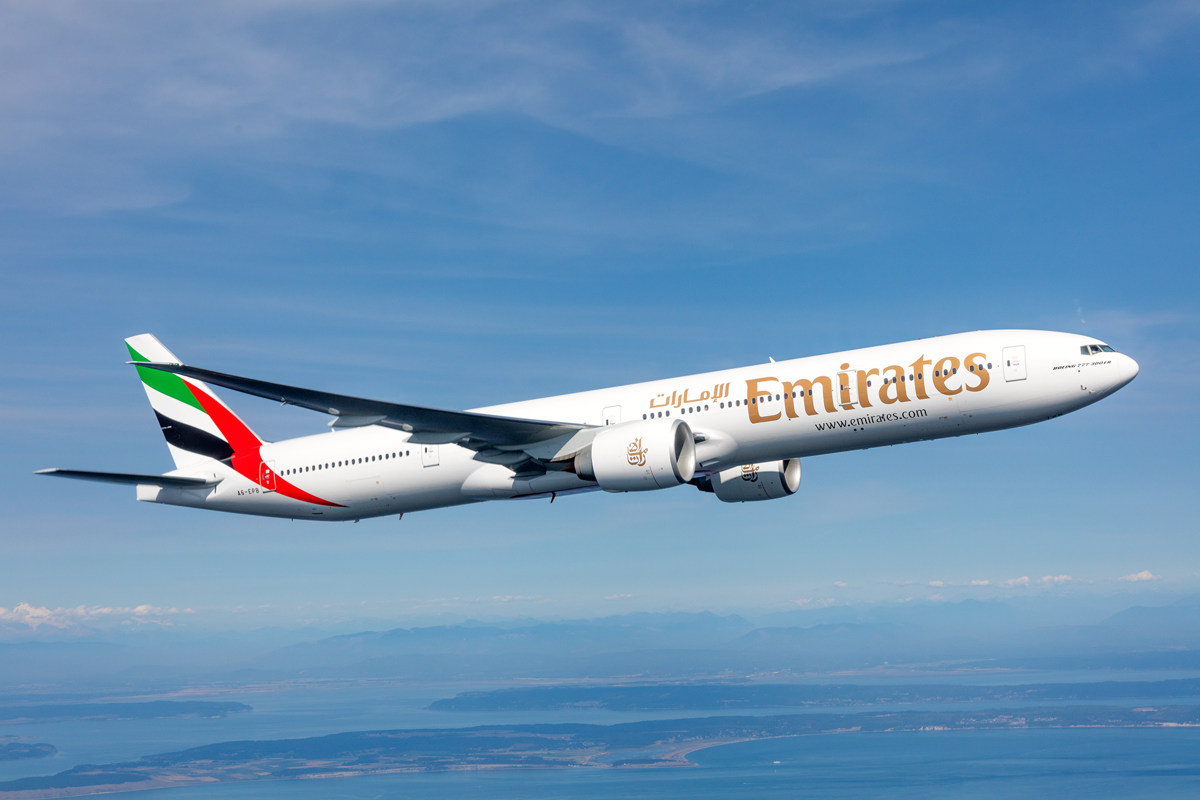 Obviously Emirates is by far the biggest operator at Dubai International, so has the biggest headache to resolve with their schedules. Emirates has today published their initial schedule reductions from April 16 through May 30, 2019, and wow, it's a HUGE list.
There's no easy way to post every route affected here, so I'd recommend following this link to check if your flight is affected.
I counted that 113 routes are reduced, which is most of the approximately 150 destinations they serve worldwide.
The reductions are only for this six week period, and are split between flight numbers being cancelled for the period (i.e. a certain flight number will not operate for that period, so frequency may reduce from twice daily to only once daily, for example), and other routes where frequencies are reduced, so a daily flight may be reduced to four weekly.
As an example, Emirates currently flies to 11 destinations in the US: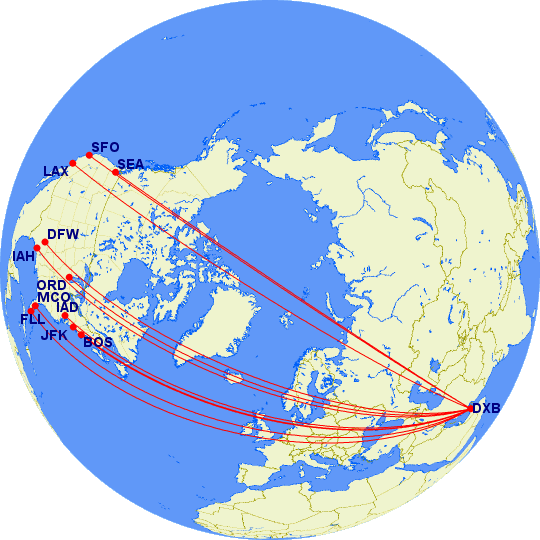 And more than half of these routes will be affected:
Dubai – Boston: reduces from 7 to 6 weekly
Dubai – Chicago O'Hare: reduces from 7 to 6 weekly
Dubai – Dallas/Ft. Worth: reduces from 7 to 6 weekly
Dubai – Ft. Lauderdale: reduces from 5 to 3 weekly
Dubai – New York JFK: reduces from 14 to 12 weekly, EK203/204 affected
Dubai – Orlando: reduces from 5 to 4 weekly
Dubai – Washington Dulles: reduces from 7 to 6 weekly
While the US West Coast remains unscathed.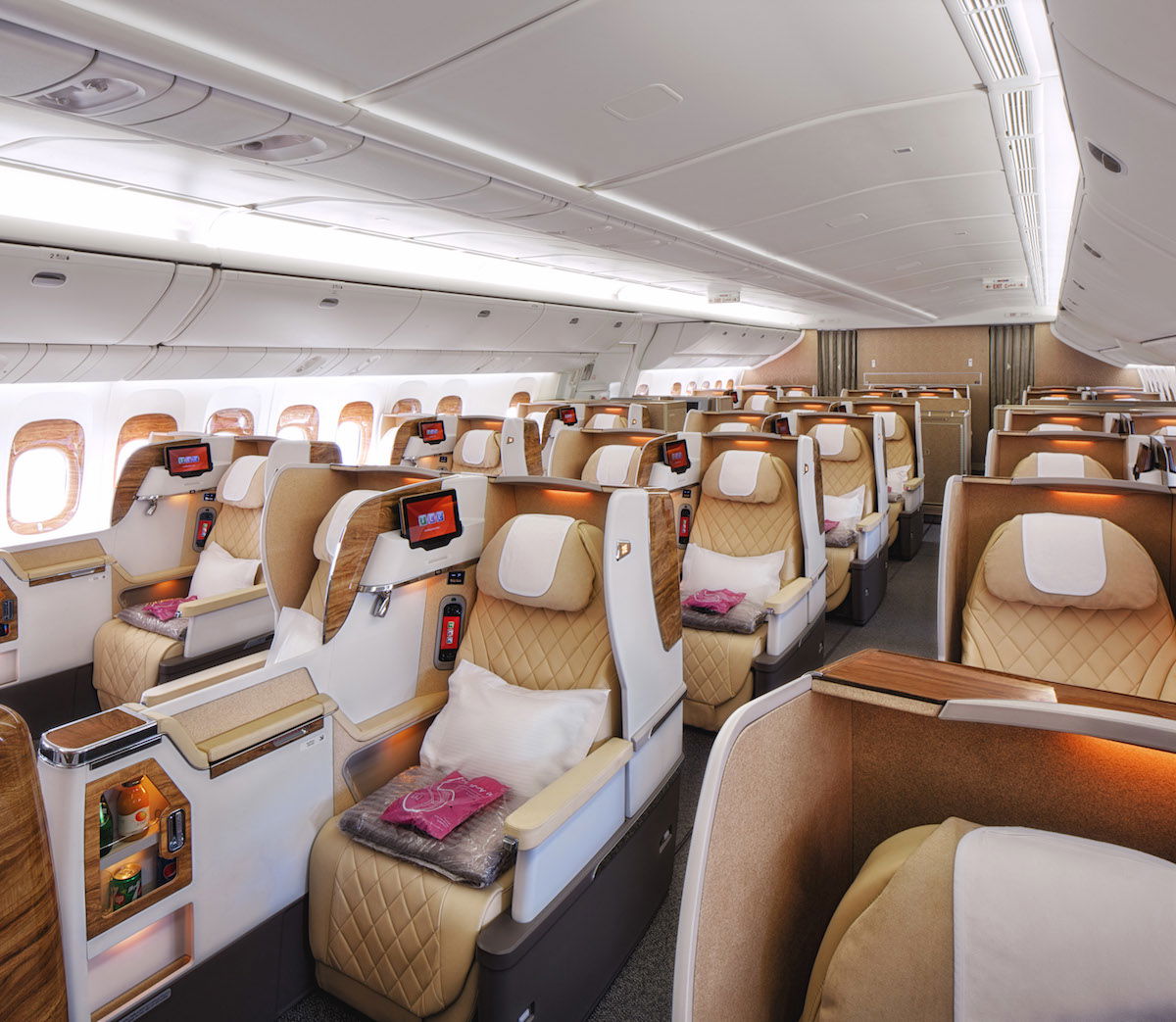 Emirates (and others) can use the new (and expanding) Dubai World Central Airport during this period, however Emirates has advised that they do not plan to move any operations to Dubai World Central for several years.
Bottom line
Given these schedule alterations are being made almost a year in advance I would not expect a huge number of passengers to be affected yet, especially as this is a slower travel time. That being said there may be plenty of frequent flyers affected as they may have booked premium award seats on Emirates as soon as the schedule opened.
Emirates has been quite fair in spreading out their reductions – the US actually does quite well with only seven out of eleven routes affected – for example (almost) all Australian routes are affected and even Emirates' prized London Heathrow route drops from 42 to 31 flights per week.
If you are booked on any Emirates flight during this period, do check your booking as you will be re-accommodated on another Emirates service on the same route. I can't see any routes suspended completely, only reduced.
Is anyone booked on an Emirates flight next April or May?