This is just an awful week when it comes to news in the airline industry. We saw a plane crash in Nepal, we saw a dog die in the overhead bin on a United flight, and now there's another tragic story.
The Daily Monitor in Uganda is reporting that an Emirates flight attendant jumped off a plane at Entebbe Airport earlier today (note: the link has very graphic images, so only click the link if you want to see those — I feel sick to my stomach after seeing them, so I won't post them here).
While the plane (which was a Boeing 777-300ER) was doing a turn, the crew member opened the emergency exit and jumped out. The story suggests she sustained life threatening injuries, though the sources I've heard from suggest that she died. It would seem that she had worked the flight from Dubai to Entebbe, and this happened upon arrival. There was a crew change there.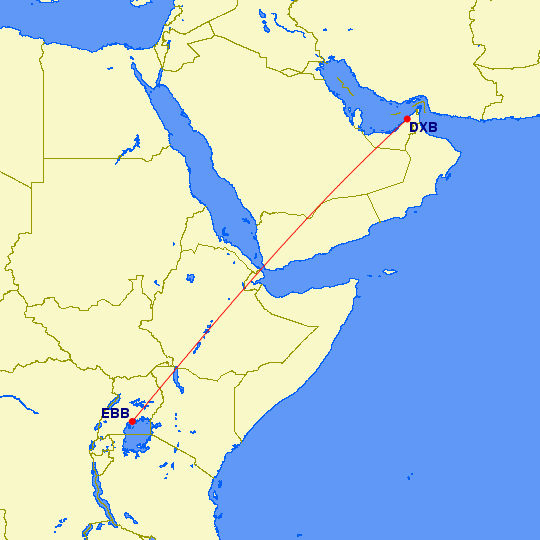 While the exact details surrounding the incident haven't yet been released, it seems that this wasn't an accident. Eyewitness reports say she had been seen holding what looked like a glass bottle under her chin before she jumped. She also was the one to open the emergency exit. Other eyewitness reports suggest she got into a verbal exchange with colleagues as they boarded the plane.
An eyewitness says "her knees were shattered and body cut with broken glass from a bottle she jumped with."
The flight back to Dubai ended up only being delayed by about 75 minutes, which seems small for an incident like this. I have to imagine that the crew was traumatized (even if it was a different crew that took over the plane there).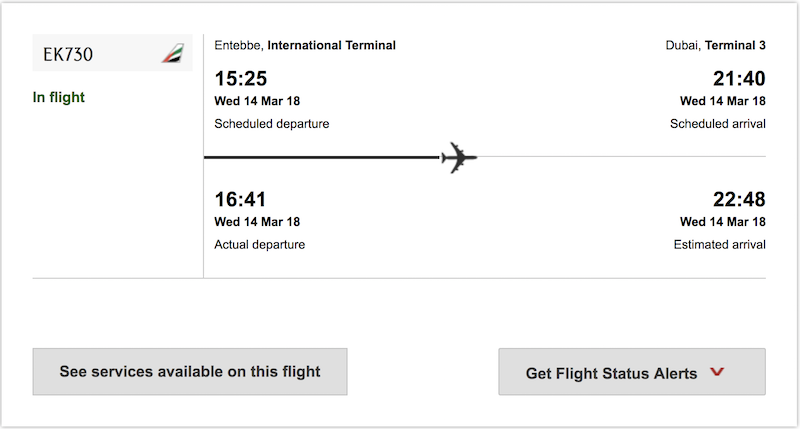 I'll share any other details as they become available. However, generally we don't learn too much about these incidents, both out of respect for the families, and also because the UAE isn't as forthcoming with information about incidents as some other countries might be.
This is yet another heartbreaking story, and my thoughts are with the flight attendant's family. I know everyone goes through tough times, but we only get one life to live (at least as far as I'm concerned). If you're feeling down, talk to someone — there's always help and support out there, and it gets better.
(Tip of the hat to Sean M)