Emirates has just provided an update regarding the champagne they'll be serving in first and business class, and a change in how they display some of their alcohol.
Here are some of the updates:
Emirates will no longer display expensive alcohol
Emirates is known for their over-the-top alcohol selection, especially for the Hennessy Paradis they have in first class, which retails for $900 per bottle. Heck, last year they were even serving Hennessy Paradis Imperial in first class, which retails for $3,000 per bottle.
On the A380 the airline generally displays all the alcohol at a bar at the front of the cabin.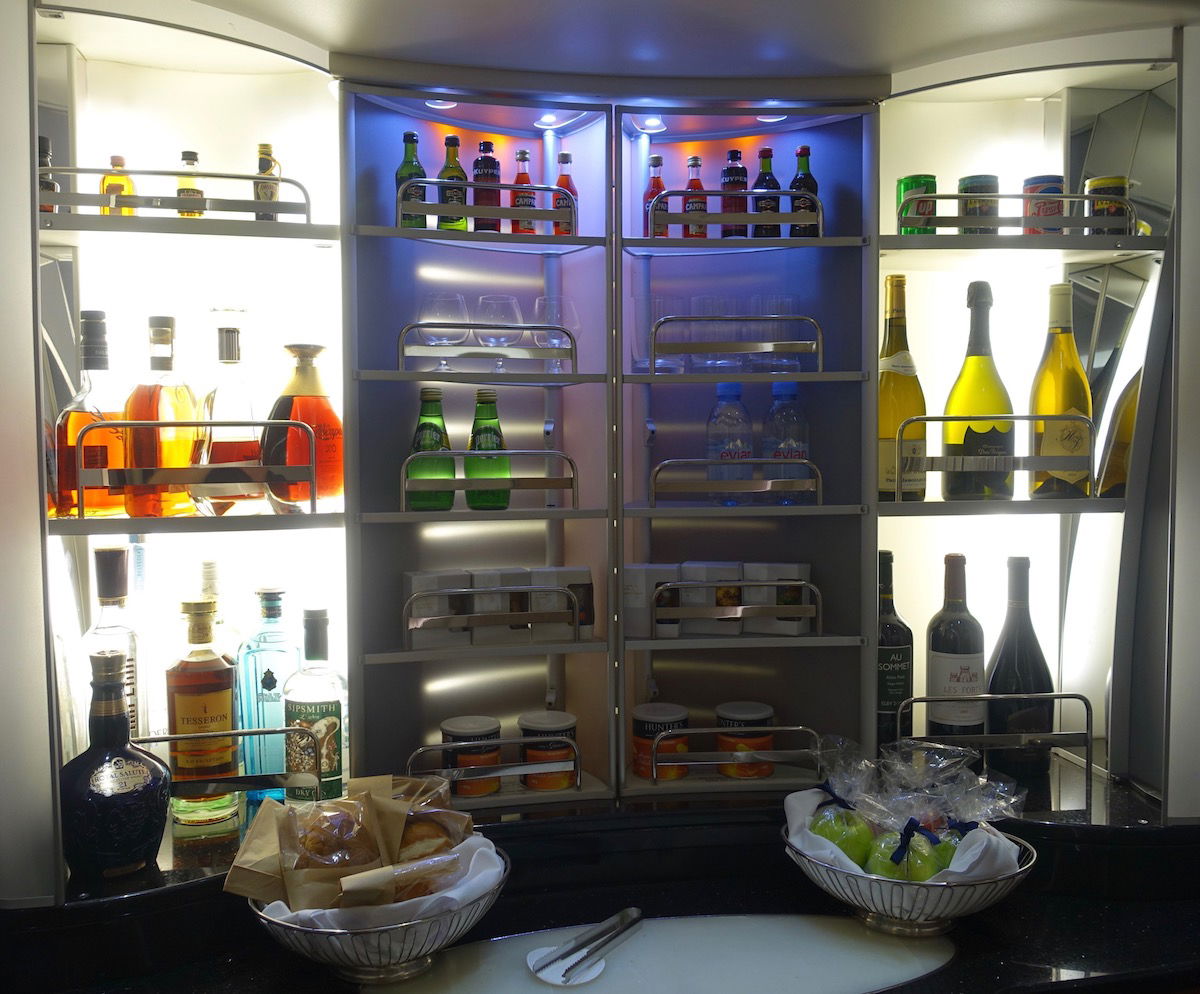 I've gone up there before and have taken down the bottles of Hennessy Paradis and Dom Perignon to get pictures of the bottles.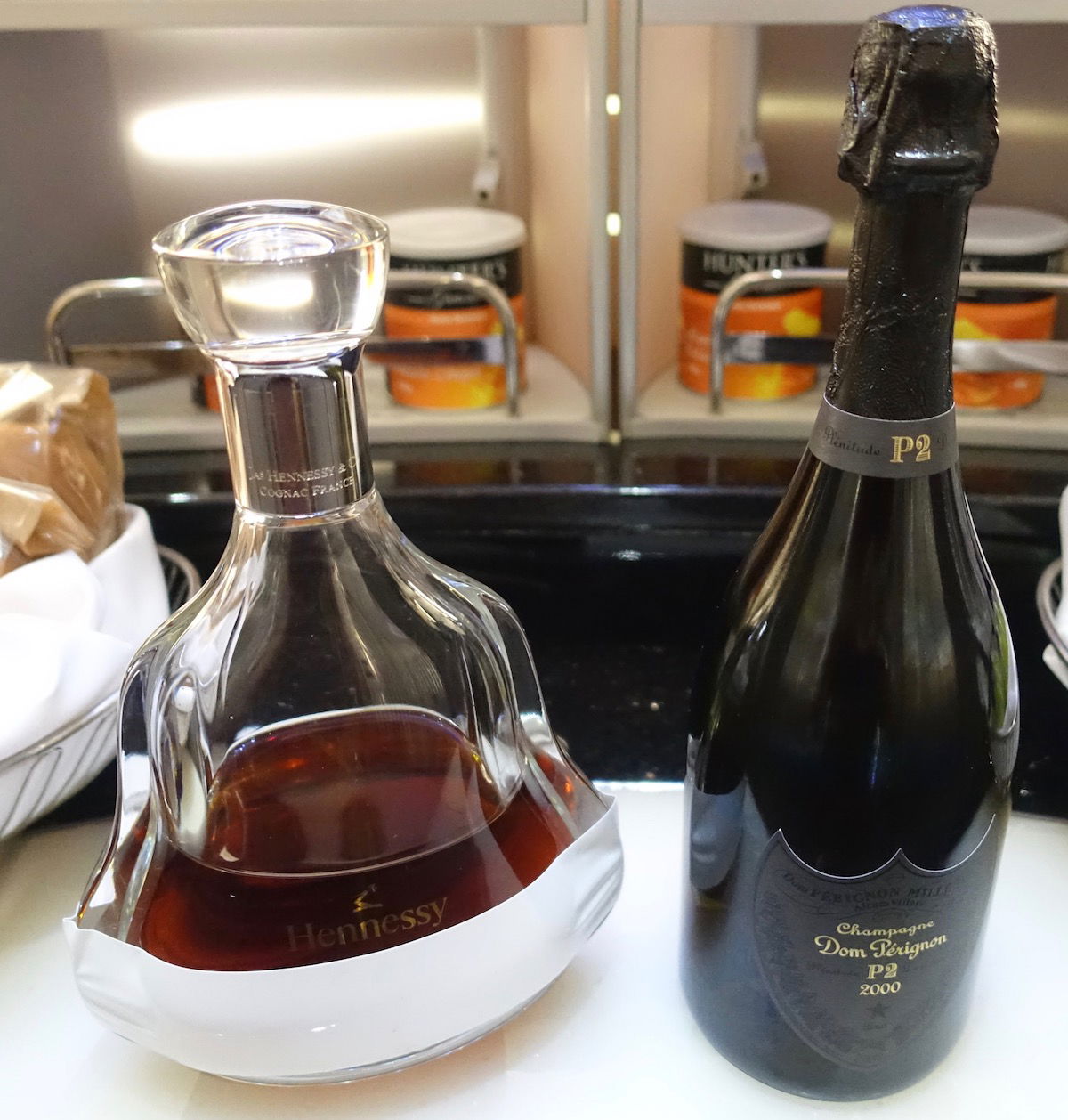 Well, as of this month, Emirates will no longer display Dom Perignon, Hennessy Paradis, Tessero, and the Emirates Vintage Collection at the first class bar. These items will continue to be available, and will instead just be in the first class bar cart.
Emirates says that this change is being made "to avoid high value items being removed."
Some of you have been naughty, apparently!
Emirates updates first class champagne selection
Emirates will be updating the vintage of Dom Perignon that they serve in first class:
From the end of April onwards, Emirates will gradually be switching from Dom Perignon 2009 to 2008
From May onwards, Emirates will for a limited time serve Dom Perignon Rose 2006 on flights to Australia, Asia, and Europe, excluding the UK; this is extremely rare
Those are some exceptional champagnes.
Emirates updates business class champagne selection
From the end of May, Emirates will introduce Veuve Clicquot Extra Brut Extra Old in business class, on routes to North America, South America, and Europe.
Emirates previously served just the standard Veuve Clicquot Brut. In terms of cost, the current one retails for $50 per bottle, while the new one retails for $85 per bottle, so it's certainly an investment. I can't say how much better it is, since I haven't had it.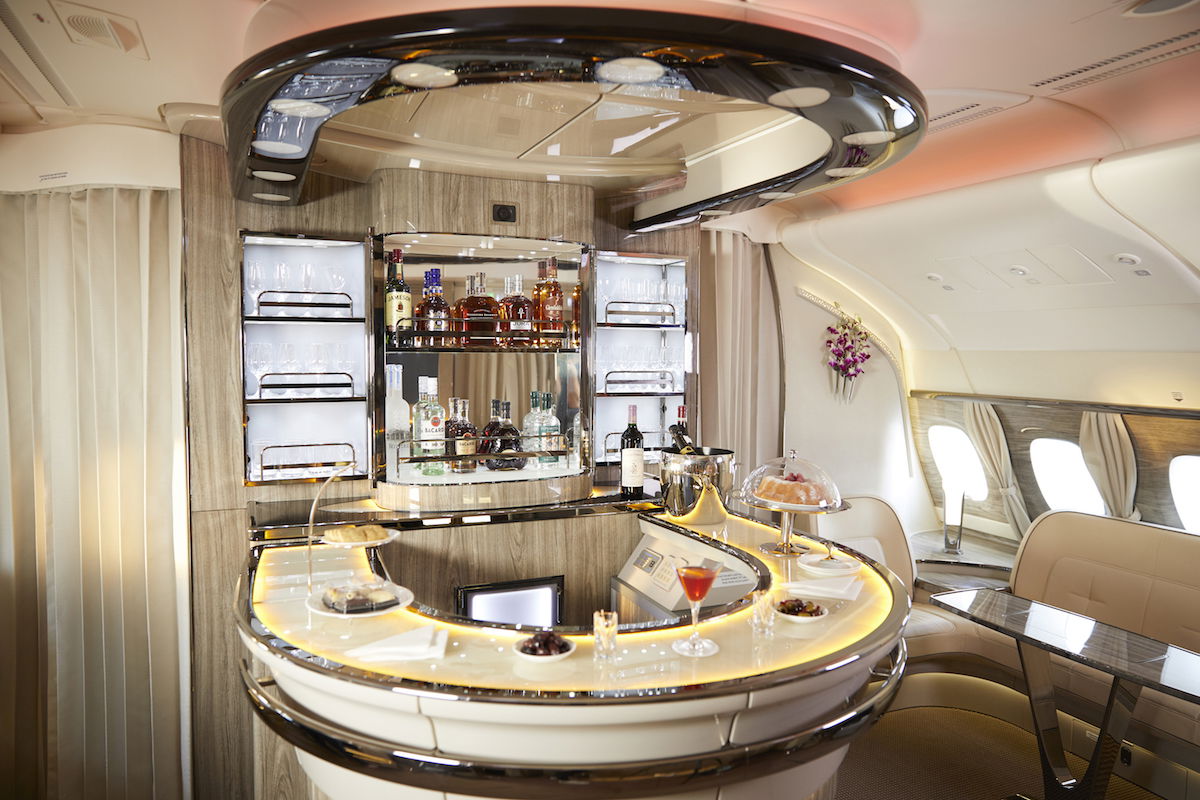 Bottom line
Emirates sure does invest in their wine program, and it seems they're upping their champagne game in first and business class even more.
I am amused by the fact that Emirates will be removing expensive drinks from the first class bar area to avoid people taking them. Emirates loves to show off, and this takes away one element of that.
ENJOY EMIRATES?
What's it really like to fly Emirates?
Check out OMAAT's Independent reviews for more details on the Emirates first and business class experience!