Last week a Ukraine International Airlines 737-800 crashed shortly after takeoff from Tehran. Within days Iran admitted that they accidentally shot down the plane. Following all of this, some airlines have decided to suspend and/or cancel flights to Iran altogether, and many airlines have also started avoiding Iranian airspace.
Initially most Gulf carriers didn't avoid Iranian airspace, though it looks like that is starting to change. Emirates has started avoiding Iranian airspace on many of their routes, including those to the US, and this has presented some logistical challenges.
At a minimum, some of Emirates' flights to the US are significantly longer than usual. For example, Emirates' flight from Dubai to Los Angeles typically takes a Polar route. Here's what the initial route looked like before Emirates started avoiding Iranian airspace, per Flightradar24: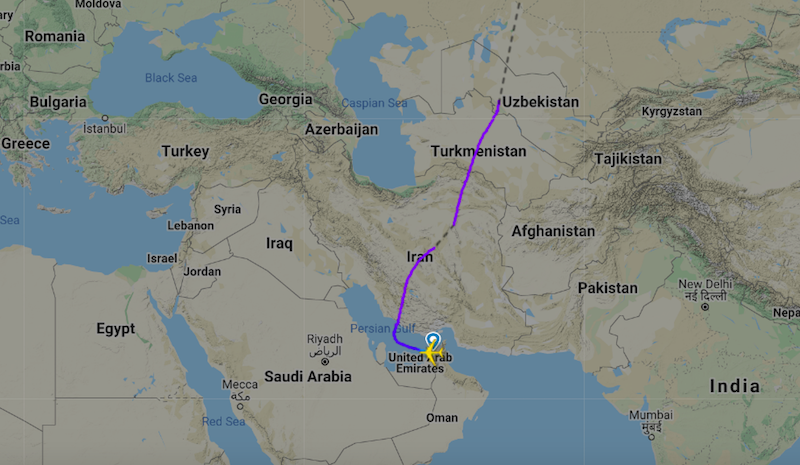 And here's what it looks like now: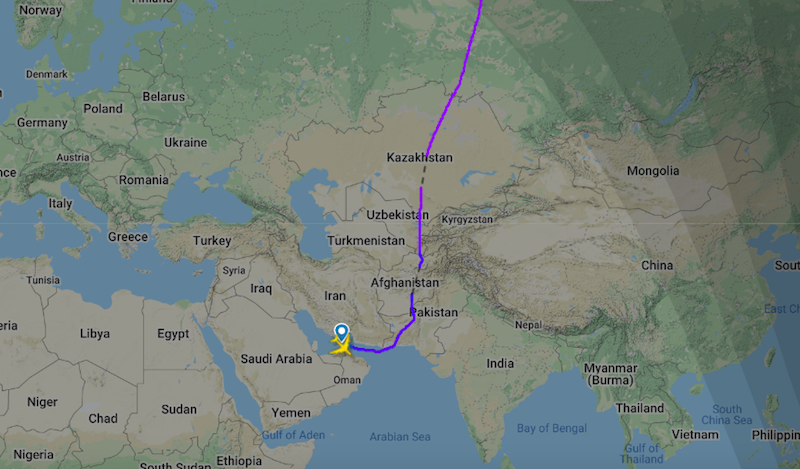 So yeah, now Emirates is flying East, in order to be able to fly North, in order to be able to fly South, in order to be able to fly West. Gotta love Polar routings. 😉
For example, yesterday's flight clocked in at 16hr54min, which is about an hour longer than usual.
At least that flight has still managed to operate nonstop, which wasn't the case for some other flights:
Emirates' flight from Dubai to Dallas (operated by a 777) has diverted to Stockholm the past two days to refuel
Emirates flight from Dubai to Houston (operated by an A380) diverted to Toronto on January 13 to refuel, while yesterday it flew nonstop in a flight time of 17hr8min, which has to be some sort of a record for a nonstop Dubai to US flight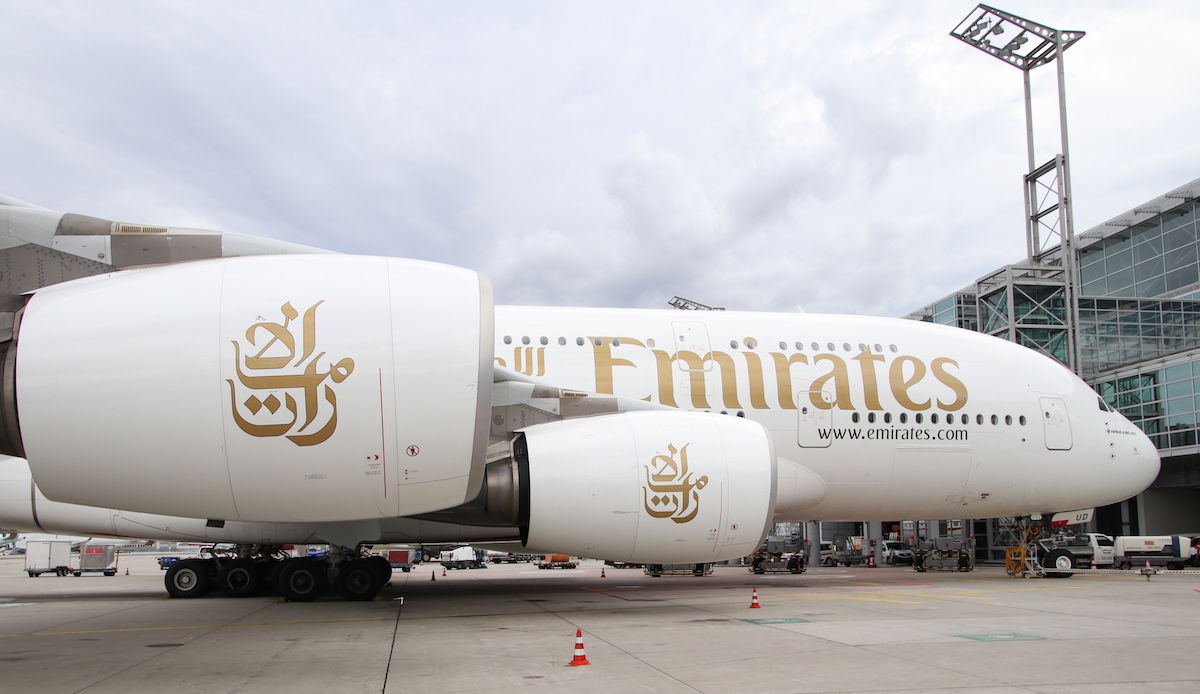 Emirates A380
This isn't posing much of an issue for flights bound to the US East Coast, since those flights can just fly directly West, avoiding the Polar route and Iranian airspace.
For what it's worth, Qatar Airways continues to actively use Iranian airspace. In fairness, they also have the challenge of having to avoid Saudi Arabian airspace, so their options are more limited than Emirates'.
Also interesting is that Etihad continues to use Iranian airspace, so it seems the two government owned UAE airlines are taking different approaches here. For example, below is their routing from two days ago for the Abu Dhabi to Los Angeles flight.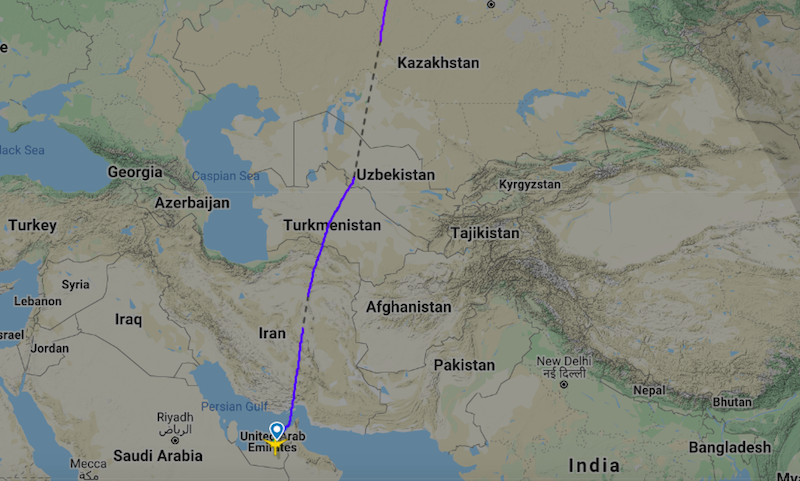 Bottom line
Kudos to Emirates for erring on the side of caution when it comes to using Iranian airspace, since it's not often we see the Gulf carriers heed the warnings of international authorities.
If you are flying Emirates to the US in the coming days and weeks, certainly don't plan a 42 minute connection after landing. 😉
While East Coast flights should mostly be fine, expect delays on flights to Texas and the West Coast. It seems the need for diversions varies by day, presumably depending on the passenger and cargo load, as well as the winds, and how much fuel they can carry.
Would you feel more comfortable taking a flight that avoids Iranian airspace, or does Iran's admission of having shot down the plane make you feel better about using the airspace, and that the event won't repeat itself?
(Tip of the hat to Paddle Your Own Kanoo)