I figured some of you may be amused by what's probably a very bad travel planning habit of mine, but which I kind of get a thrill out of… sometimes? I'm curious if anyone else ever does this.
I often connect on separate tickets
When I take review trips, I often travel on lots of separate tickets. I'm reviewing all kinds of different airlines belonging to different alliances, and they simply can't be booked together. For example, on the review trip I'm currently on, I booked six separate tickets.
The risk is that when you book travel on separate tickets, you're not covered in the event you misconnect. So if you miss the start of a new ticket due to a delay on the previous ticket, you're the one responsible for that, and not the airline.
So early in the trip I intentionally plan very long layovers when connecting between separate tickets. I can ultimately work from anywhere, and it's just not worth the risk to have the entire trip thrown off by a tight connection. So I had a seven hour layover in New York, then a night in Tokyo, then a night in London, then another night in Tokyo, etc.
The rush to get home
While I don't mind taking my time throughout most of these review trips, when they start to come to an end, I'm always excited to get home to Ford and Winston.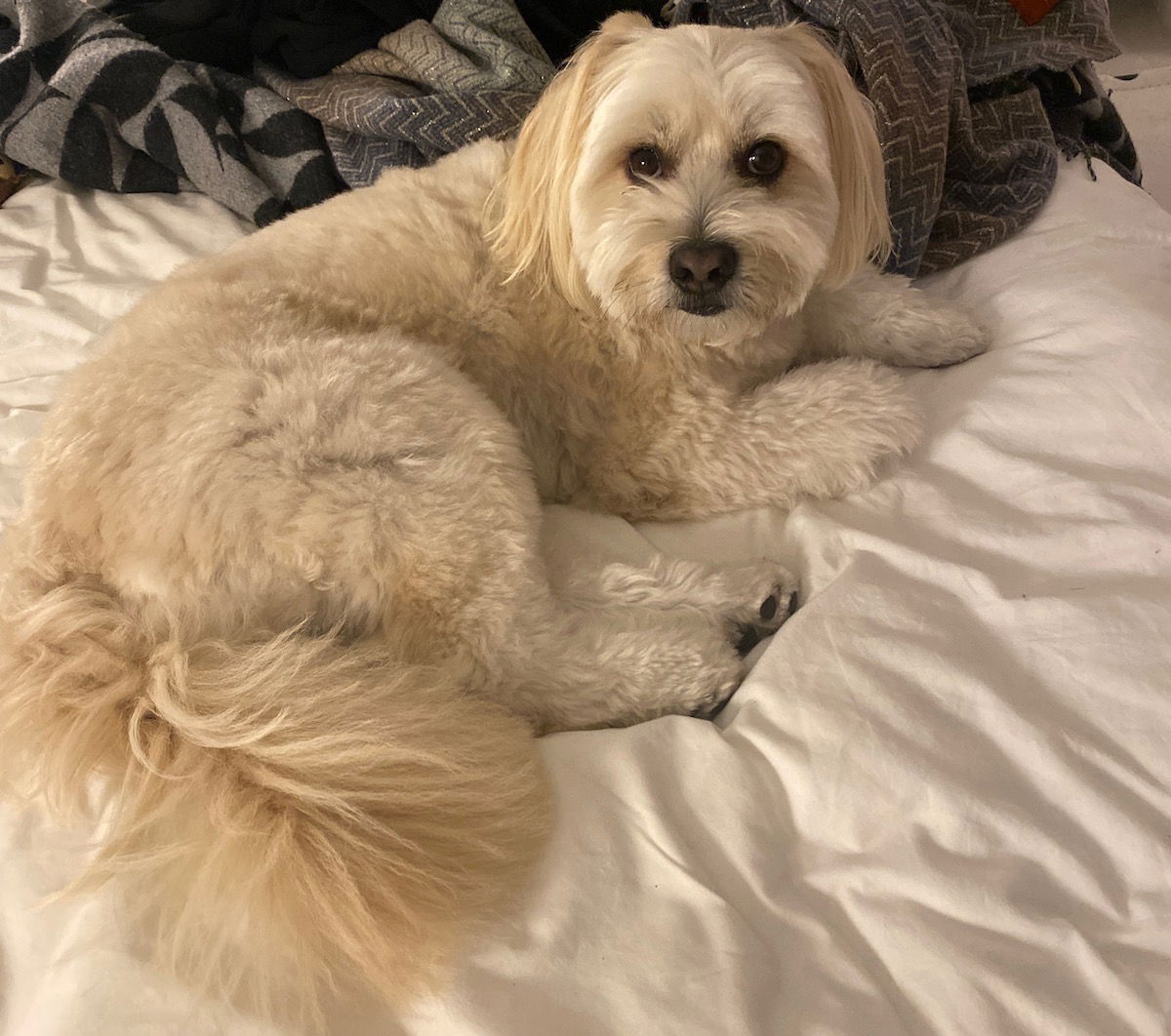 The last segment or two to get home (especially domestic flights after long hauls) seem to feel as long as the rest of the trip combined.
So not only is it exciting to get home, but it's also less risky to book short connections towards the end of your trip. Worst case scenario if I miss a connection I'll have problems with one ticket, rather than problems with five tickets.
My crazy international to domestic connection
Long story short, to finish off this trip I'll be landing at a transpacific gateway on the West Coast, and I booked a separate domestic ticket on a different airline just 42 minutes later.
During that time I'll have to go through immigration, take a train, clear security, and then schlep to my departure gate, at the far end of the terminal.
Yes, I voluntarily booked that 42 minute connection, and I know the risks. In addition to my general desire to get home, there are a few other motivating factors:
This flight will get me home by 8PM, while the next "bank" of flights would get me home around midnight (which is way past everyone's bedtime)
I have expiring American systemwide upgrades, and I was able to confirm an upgrade on this booking immediately, while there's no way I would have cleared an upgrade on the later flights
The fare was "only" about $200, which was lower than the other practical options
Obviously this was risky. The way I look at it, I'm gambling $200 in hopes of getting home at a reasonable hour, and getting first class on a transcon flight. To me that seems like a worthwhile risk.
Of course any sort of delay (even just a few minutes) will make the connection highly unlikely, and even with an on-time arrival, odds are decent that I won't make it.
What happens if I misconnect?
I'll cross that bridge when I get there:
My transpacific flight will have Wi-Fi, so I might try to make a same day change if I realize I'm going to be late; that will definitely mean no upgrades, though, and it might not even be possible, since other flights are quite full
Otherwise I can probably just stand by for a later flight, though flights are full, and I'm not going to do a transcon flight in a middle seat in regular economy, if I can avoid it
Realistically I might just regroup when I get off my transpacific flight, and book a new ticket on a routing that works
So I've told Ford when I hope to get home, though also warned him that it may end up being up to 24 hours later.
Bottom line
I book "illegal" connections on separate tickets more often than I should. Most of the time it works out, sometimes it doesn't. Of course this is risky, but realistically it's also risky to do a two to three hour connection on separate tickets, since you could still misconnect.
I've made an international to domestic connection at JFK with a terminal change and a super long walk in 18 minutes, so I feel like anything is possible.
Of course I realize this is crazier, so please wish me luck. 😉
Have you ever "gambled" by booking two separate tickets with a very short connection?