While exact details haven't yet been announced, Delta revealed today that they plan to fly nonstop between the United States and Mumbai, India, as of 2019. Delta hasn't yet revealed out of which hub they'll operate this flight, and notes that the full schedule details will be announced later this year.
The way I see it, the most likely options are Atlanta, New York JFK, or Detroit (roughly in that order).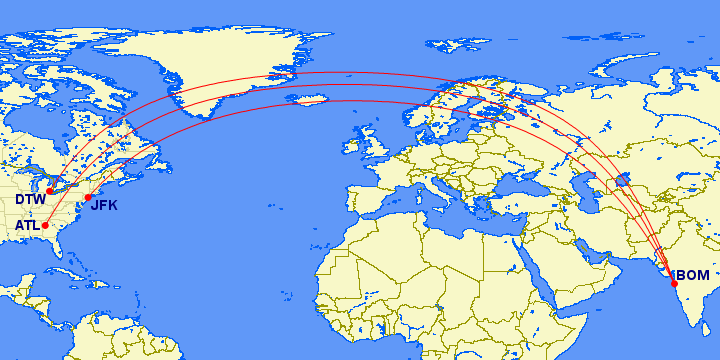 To compare the length of these flights out of the three hubs:
Atlanta to Mumbai would cover a distance of ~8,500 miles; Atlanta is Delta's biggest hub, so my first assumption is that this is the most likely
Detroit to Mumbai would cover a distance of ~8,000 miles; on the surface this doesn't seem like the most logical route, though perhaps it's a happy middle ground between Atlanta and New York, as the route is a bit shorter than out of Atlanta, and it's also one of Delta's more reliable hubs
New York JFK to Mumbai would cover a distance of ~7,800 miles; geographically New York JFK makes the most sense since they'd be able to funnel the most passengers through there efficiently, and New York to Mumbai is also a big market, though Air India and United already operate routes between the two cities
All three of these routes would be within range for a 777-200LR or A350-900. An Atlanta to Mumbai flight would become Delta's new longest flight, beating out their current longest route between Atlanta and Johannesburg by about 70 miles.
Delta last flew to India in 2015, when they operated a flight between Amsterdam and Mumbai. That was a pretty pointless route, since you can fly one-stop between the US and India on a countless number of airlines. The only way a US airline can have an advantage flying to India is if they fly nonstop from the US.
Not surprisingly, Delta (pathetically) takes up the rest of the press release to bash the Gulf carriers:
The announcement follows agreements between the U.S. and the governments of the United Arab Emirates and Qatar to address the issue of government subsidies provided to state-owned carriers in those nations. The framework created by the agreement allows Delta to move forward with service to India, a market long impacted by government-subsidized Middle Eastern airlines.

This move will mark a return to India for Delta, which was forced to exit the market after subsidized state-owned airlines made service economically unviable.

"It is exciting to be able to announce Delta's return to India from the U.S. as part of our vision to expand Delta's reach internationally," said Delta CEO Ed Bastian. "We are thankful to the president for taking real action to enforce our Open Skies trade deals, which made this new service possible. We are looking forward to providing customers in the U.S. and India with Delta's famously reliable, customer-focused service operated by the best employees in the industry."
This is of course BS on so many levels. The only related thing that the recent agreement between the US and Gulf carriers stipulates is that they have to provide financial disclosures going forward. Nothing — absolutely nothing — is changing that would impact the viability of Delta flying to India.
This new nonstop flight to India is made possible by two things:
The A350, which is a more fuel efficient and longer range aircraft, making a route like this much more economical than on a 747, for example
Delta's new partnership with Jet Airways, which will provide them with connecting traffic in Mumbai; they didn't have this partnership a few years ago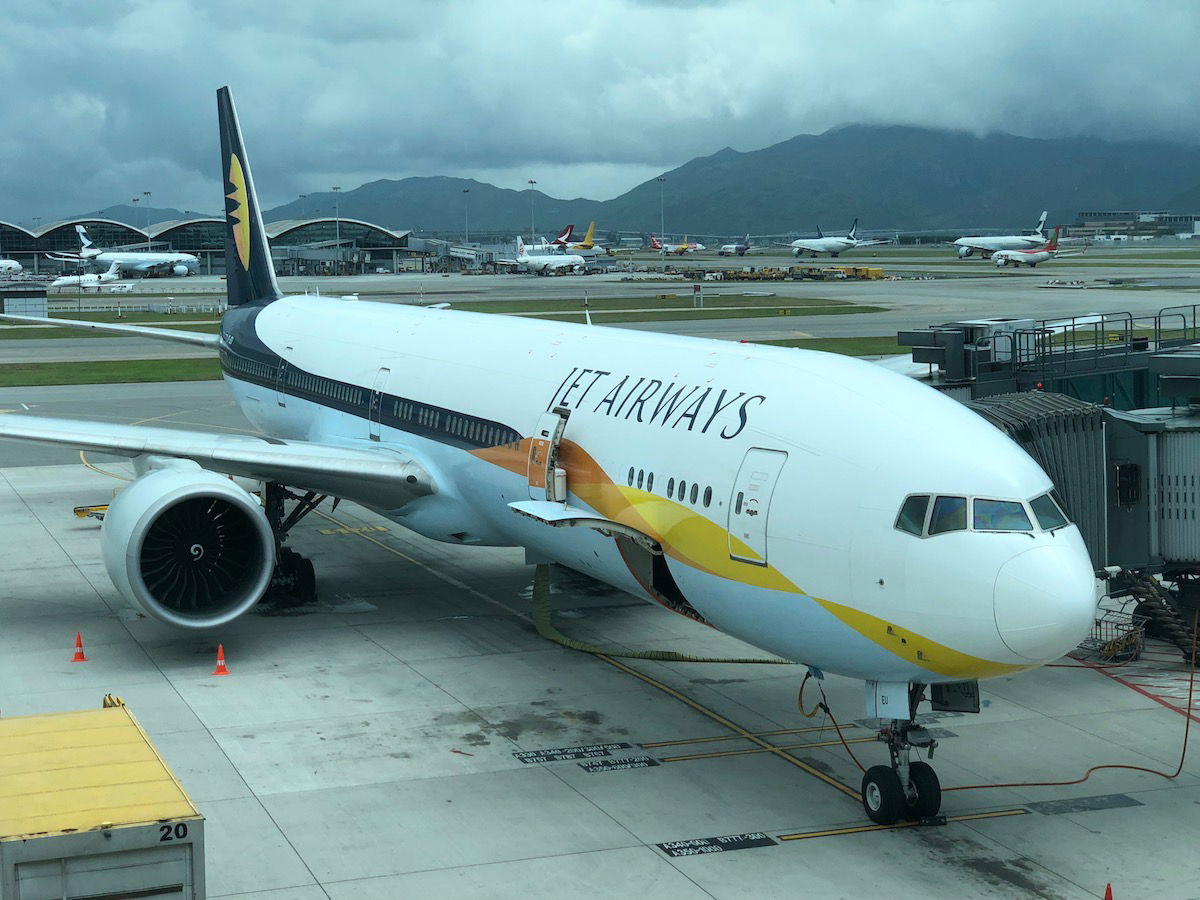 Let's keep in mind that for years United has been operating nonstop flights to India profitably, in spite of the big, bad, evil Gulf carriers.
Don't get me wrong, it's really exciting to see Delta add nonstop service to India. It's great to see the new routes made possible thanks to planes like the 787 and A350, which can operate longer and thinner routes profitably.
But the degree to which Delta is spinning the agreement between the US and UAE is shameful. It's obvious that the viability of such a route has nothing to do with an agreement between the US and UAE, but rather Delta just intentionally waited to announce this route until the Open Skies debate was wrapped up, so that they could spin this and pretend that the two are somehow related.
Out of what hub do you think Delta will operate their flight to Mumbai?