Not only have Israel and the United Arab Emirates recently started cooperating, but we've now learned about plans for the national airlines of both countries to cooperate as well.
EL AL & Etihad plan to cooperate
Abu Dhabi-based Etihad and Tel Aviv-based EL AL have signed a memorandum of understanding for cooperation between the two airlines in several different areas:
Joint codeshare services between Abu Dhabi and Tel Aviv, as well as points around the globe beyond that
Plans to offer reciprocal mileage earning and redemption opportunities, as well as other frequent flyer benefits
Cooperation in the fields of engineering, cargo services, destination management (to encourage mutual tourism), and optimal use of pilot and cabin crew training facilities
This development follows Etihad recently announcing plans to fly daily to Tel Aviv as of March 28, 2021.
EL AL & Etihad plan to introduce a codeshare agreement
This makes political sense and is good for frequent flyers
I'm not surprised to see a partnership between EL AL and Etihad. Frankly even if the airlines weren't planning a substantive partnership, I'm still not surprised to see this, given that this is a nice press release, if nothing else. The two national airlines of countries that just established relations are partnering. That's cool.
Objectively this is also good for frequent flyers. There will be reciprocal mileage earning and redemption opportunities, and more opportunities are always a good thing. I'm not holding my breath that redemption rates are going to be great, but we can dream, right?
I'm thinking of this mostly in terms of redeeming Etihad Guest miles on EL AL, since Etihad has many transfer partners, while EL AL doesn't have many transfer partners or airline partners.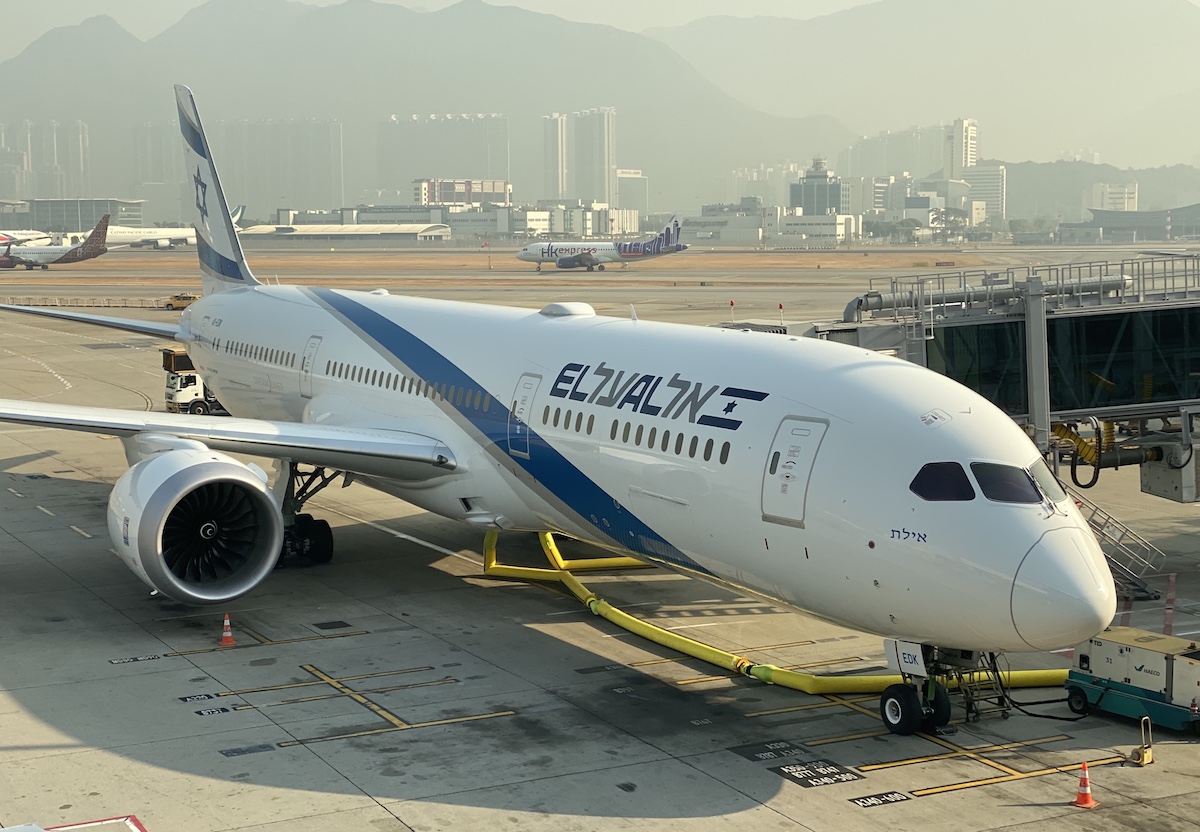 It'll soon be possible to redeem Etihad Guest miles on EL AL
Is this the right partnership for EL AL, though?
Purely from a competitive standpoint, direct flights between Israel and the UAE are very bad news for EL AL:
EL AL has been struggling financially since long before the pandemic started (so has Etihad for that matter, but the difference is that Etihad is owned by the government of Abu Dhabi, which has gladly poured $20+ billion into the airline)
The Gulf carriers are known for their affordable fares, great service, and one stop itineraries between most points in the world
EL AL is going to potentially be losing business in a lot of markets, especially for flights east, to Asia and Australia
With that in mind, EL AL has a couple of options:
It can choose to not partner with the Gulf carriers and instead compete in markets where there's enough demand for nonstop travel
It can choose to partner with one or more Gulf carriers; EL AL can never compete with the likes of Emirates when it comes to destinations, so the airline could essentially partly act as a feeder airline to a Gulf carrier in Abu Dhabi and/or Dubai, and try to profit from the partnership in that way (frankly this is something that a lot of struggling national airlines should have probably done in the past)
What I'm getting it is that it seems like there would be a lot more merit to partnering with Emirates over Etihad:
Etihad doesn't fly to nearly as many destinations as Emirates, so Etihad doesn't give EL AL passengers access to nearly as many destinations as Emirates could
If EL AL were to partner with a UAE-based carrier, I would think that Emirates would be a better fit
I guess EL AL could partner with both Emirates and Etihad, though I'm also not sure that's terribly likely; there aren't many airlines that partner with both carriers
It'll be really interesting to watch this play out, and observe how EL AL chooses to cooperate with Gulf carriers, as it faces an uphill battle.
Could we also see EL AL & Emirates partnering?
Bottom line
EL AL and Etihad have announced a partnership that will see the two airlines codesharing and offering reciprocal frequent flyer benefits, among other things. This is great news, and I'm curious to see the details of this, as well as how EL AL adjusts its business model.
I'll also be curious to see if EL AL is able to establish some sort of a relationship with Emirates, or if it's going to be exclusive with Etihad.
What are your expectations as to how EL AL will adjust its business with the new competition from Gulf carriers?