Alaska Mileage Plan is one of my all around favorite frequent flyer programs, though there's no denying that over time the program has lost some value. Alaska has a unique mix of partners that are great for earning and redeeming miles, and their partner earning and redemption rates are among the best in the industry.
The problem is that as airlines' goals over time change, they also adjust their partnerships. We've now seen several airlines either cut ties or scale back their partnership with Alaska. For example, in recent years Alaska has cut ties with Delta, Air France-KLM, and Aeromexico, and has scaled back their partnership with American.
While this time around a partnership isn't actually ending, Alaska is adjusting mileage earning rates in an unfortunate way. As of July 1, 2018, Alaska Mileage Plan is adjusting mileage earning rates for travel on LATAM.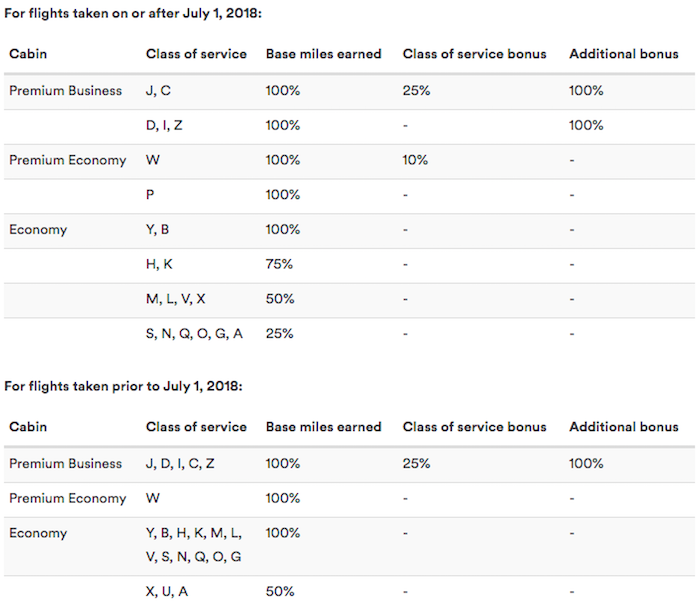 As you can see:
For discounted business class ticket, mileage earning is being reduced from 225% to 200% (100% of which is elite qualifying)
For premium economy tickets, mileage earning is being increased from 100% to 110% (this is the only good news here)
While full fare economy tickets will continue to earn 100% mileage, the mileage earning for all other economy fare types is being reduced, to as low as 25%
While the July 1 change is based on your travel date rather than booking date, personally I'd contact Alaska after your flight if you booked before this was announced but after the change kicks in. While there are no guarantees, the airline generally has good customer service, so asking for the original mileage amounts isn't an unreasonable request to make.
It goes without saying that this is bad news for Mileage Plan members, as flying LATAM was a great way to collect Alaska miles. My guess is that this change was prompted by LATAM. At the end of the day Alaska Mileage Plan will only award as many miles as the partner airline is willing to pay for, and my guess is that LATAM wanted to reduce their costs associated with awarding miles.
So while there's probably not a whole lot Alaska could do here, I do hope they focus some effort on increasing the number of partner airlines they have, and also on increasing the speed at which they add mileage redemptions on new partners. For example, three of Alaska's newest partners are Finnair, Singapore Airlines, and Aer Lingus, yet the opportunity to redeem Alaska miles on all those airlines hasn't yet been added.
Will you be impacted by these reduced Alaska mileage earning rates on LATAM?