Maybe it's just the economy plus fuel prices, but I've been pleasantly surprised by the growth strategy that the "new" American has been undertaking.
Doug Parker, as much as people give him crap, ran a really solid and lean operation at US Airways. So when the merger happened, many assumed he would be set in his ways when it came to the new combined airline's premium cabin products and route network (US Airways never had three cabin first class, and their longhaul international service has long been primarily limited to Europe).
In late 2013, American announced new flights between Dallas and Hong Kong/Shanghai, which launched in the summer of 2014. A year prior to that American announced new flights between Dallas and Seoul Incheon.
Last September, American announced their intentions to also launch a Dallas to Beijing flight, though the details hadn't yet been announced as the route was pending government approval.
Well, the route has now been approved, and American has revealed the details of their new daily flights between Dallas and Beijing as of May 7, 2015. The route will become bookable as of this Saturday, January 24, 2015.
The service will operate daily with the following schedule:
AA89 Dallas to Beijing departing 10:40AM arriving 2:15PM (+1 day)
AA88 Beijing to Dallas departing 4:25PM arriving 5:00PM
The route will be operated by a Boeing 777-200 aircraft. Based on how they wrote the press release, I suspect the route will initially be operated by one of the "old" three class 777s, and then will eventually be operated by one of the new two class 777s, featuring a fully flat business class product:
American will operate its service between DFW and Beijing with a Boeing 777-200 aircraft. The airline is retrofitting all 47 of its 777-200s to refresh the cabins and enhance the premium experience on international flights. The retrofitted 777-200 features a Business Class product designed especially for American's customers, with a fully lie-flat seat, direct aisle access and a private flying experience. The plane has a modern interior – including a walk-up bar – with unique lighting, a dramatic archway and a spacious look. It also has Main Cabin Extra and all Main Cabin seats have in-seat entertainment systems.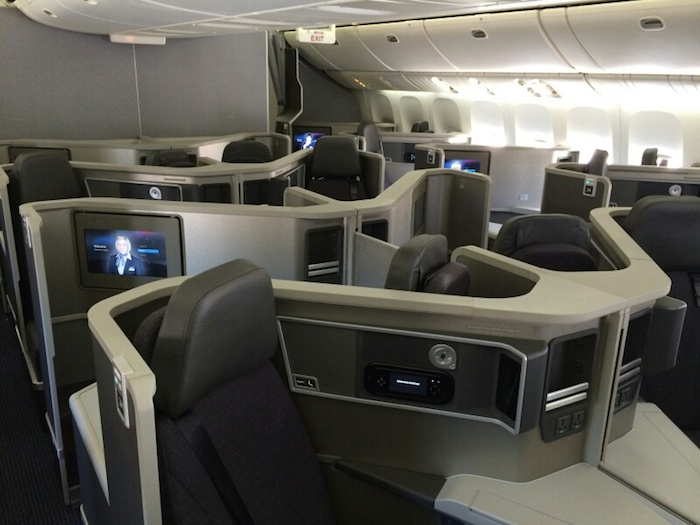 American's new 777-200 business class
This marks American's sixth daily nonstop flight between Dallas and Asia, and their second daily flight to Beijing (the other frequency being out of Chicago).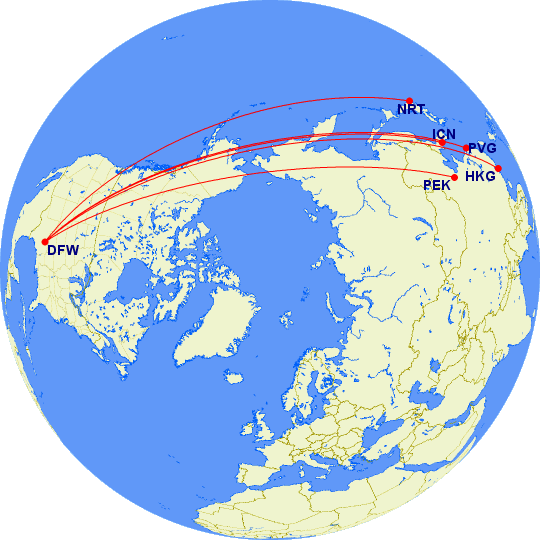 Bottom line
I love seeing American's recent growth to Asia. They've added a handful of flights in the past couple of years alone, and that's exciting.
Personally I'd love to see some new destinations in Asia as opposed to additional routes to existing destinations. Though I also realize the synergies of operating multiple daily flights to one destination. And I also suspect that the 787 will allow American to operate some "long and thin" routes to Asia, the Middle East, etc.
Do you plan on taking American's flight between Dallas and Beijing?