Yesterday I wrote about how the transpacific joint venture between Delta and Korean Air was finally approved, meaning that the two airlines can start coordinating pricing and schedules on transpacific flights. The immediate good news there is that Delta finally improved mileage earning rates for travel on Korean Air. Previously SkyMiles members couldn't even earn elite qualifying miles for travel on Korean Air, though that finally changed.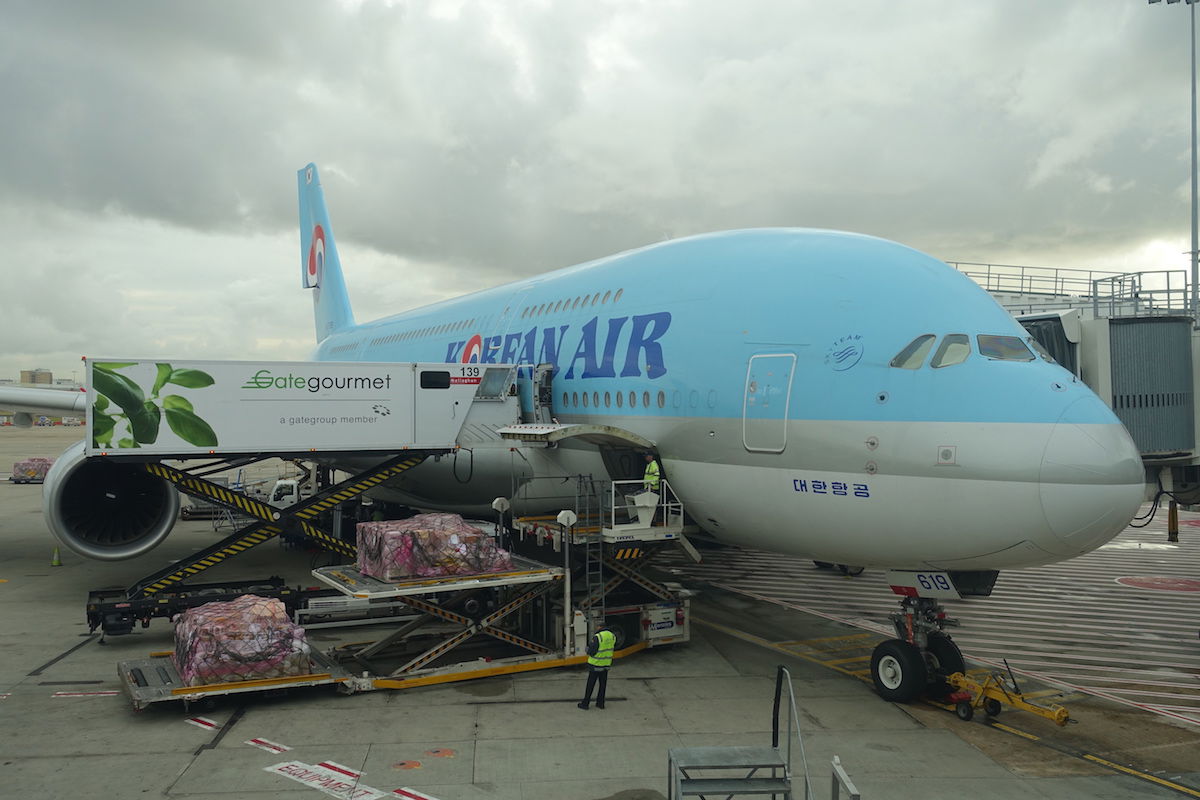 Korean Air A380
While there are quite a few things that frustrate me about SkyMiles, one area where they excel is when it comes to the ways in which they integrate with their joint venture partners. When airlines form joint ventures, the goal is typically to create as much "metal neutrality" as possible, meaning that they want to make it so that customers will fly either airline based on the schedule that works best for them, given that they're splitting revenue.
However, in reality most airlines don't do a whole lot to create that. For example, American has joint ventures with British Airways and Japan Airlines, though doesn't offer much in the way of reciprocal recognition or upgrades with those airlines.
That's an area where Delta does better. For example, Delta has a joint venture with Virgin Atlantic, and they let you redeem Global Upgrades and even miles to upgrade on Virgin Atlantic.
Similarly, Delta has a joint venture with Aeromexico, and Delta offers complimentary space available elite upgrades when traveling with them on select routes, as well as the ability to redeem Global and Regional Upgrades on select Aeromexico routes.
It shouldn't come as much of a surprise, but a similar functionality is now being expanded to Korean Air.
It's now possible for SkyMiles Diamond Medallion members to redeem Global Upgrades to confirm business class seats on Korean Air flights. Per the SkyMiles News & Updates page:
For travel on or after May 1, 2018, SkyMiles Members will receive improved earning and flying benefits when traveling with Korean Air. Members will be able to:

Earn more miles on Korean Air-marketed* flights.
Earn Medallion Qualification Miles (MQMs) and Medallion Qualification Dollars (MQDs) on Korean Air-marketed flights.
Use Global Upgrade Certificates on Delta-marketed, Korean Air-operated flights. Global Upgrade Certificates are only available to Diamond Medallion Members through Choice Benefits, a Delta exclusive.

When flying with Korean Air, these improvements allow Members to earn more miles, reach Medallion Status faster, and enjoy new options to upgrade their seat. Learn more about Delta and Korean Air's partnership.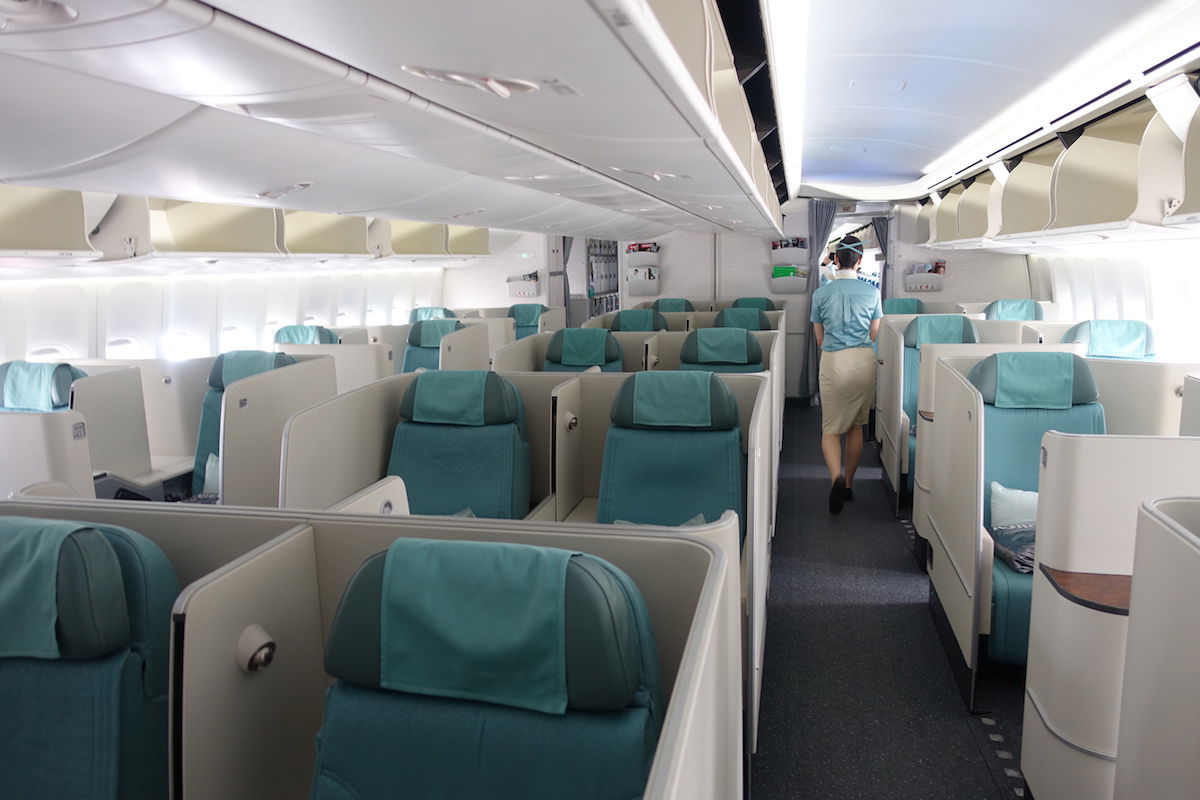 Korean Air's 747-8 business class
Unfortunately the ability to redeem Global Upgrades on Korean Air is pretty restrictive. You can only redeem these on Delta marketed flights, only for travel booked in the "Y," "B," or "M" fare classes, upgrades must be confirmed at least 24 hours prior to departure, and you can't waitlist upgrades.
Presumably these upgrades will be coming out of the same inventory that Korean Air uses for business class award seats, so they'll be fairly restrictive.
So this is a nice gesture and functionality in general, though I would imagine very few people will end up using this due to the high fare requirements as well as the need to be on a Delta marketed flight.