As much as I rag on Delta, I believe in giving credit where it's due. I used to think Delta's elite program was terrible, though they've made improvements in some areas over the past couple of years, while other airlines have matched their negative policies (like American is doing this year). So relatively speaking it's not as bad of a program anymore, in my opinion.
As of a couple of years ago, Delta lifted the fare restrictions on their systemwide upgrades, which can now be used on even discounted fares (previously you needed to book a high fare to use them).
Delta Diamond members receive their choice of the following:
4 Global Upgrades
8 Regional Upgrades
2 Global Upgrades + 4 Regional Upgrades (new as of 2017)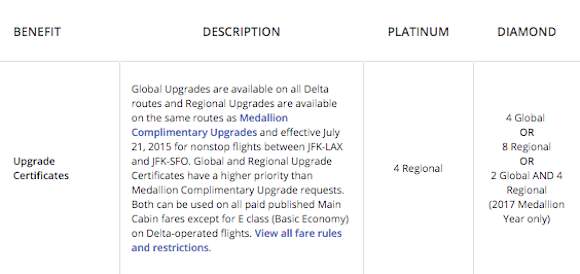 Anyway, up until now Global Upgrades have been valid on most fares for Delta marketed and operated flights, as well as high fares on Air France and KLM operated flights. I've never really considered upgrades on Air France or KLM to be a good use of these certificates, given the high fare requirements. You typically had to book close to a full fare ticket, which in many cases was more expensive than a discounted business class fare.
Per Rene's Points, this policy has finally changed. Delta Global Upgrades can now be redeemed for discounted KLM fares, as long as your flight is booked as a Delta codeshare (in other words, booked as a Delta flight number for a KLM operated flight).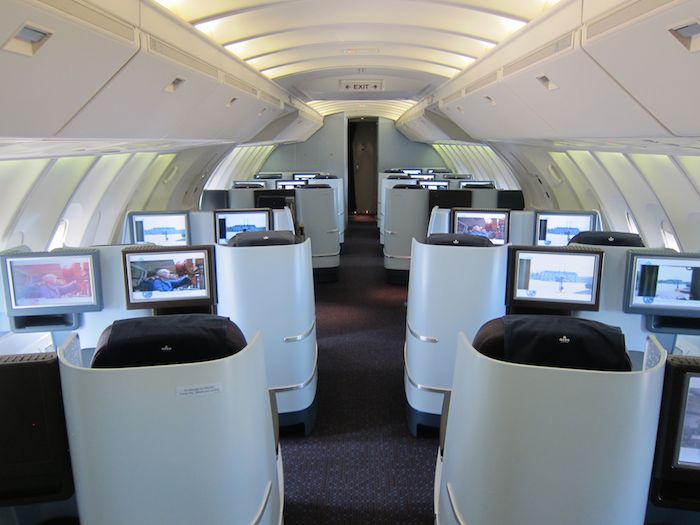 KLM's 747 upper deck business class cabin
Here are the terms for Delta upgrades on KLM (bolding mine, to show what has recently changed):
Valid on Delta-marketed, KLM-operated flights for use globally on published Main Cabin fares booked in Y, B, M, S, H, Q, K, L, U, T, X or V class to Business Class.
Valid on all KLM-marketed, KLM-operated flights from published Main Cabin fares in Y, B, or M class to Business Class.
Global Upgrades on KLM flights must be confirmed 24 hours prior to departure.
For flights departing Amsterdam, Global Upgrade Certificates may be applied prior to check-in either with a KLM ticketing agent or at a KLM Crown Lounge.
Global Upgrade Certificates may not be used to waitlist for a KLM-operated flight
KLM's business class product is very good, so this is a very nice improvement. I've reviewed KLM's business class product between Amsterdam and Chicago, and Nick reviewed it between Los Angeles and Amsterdam.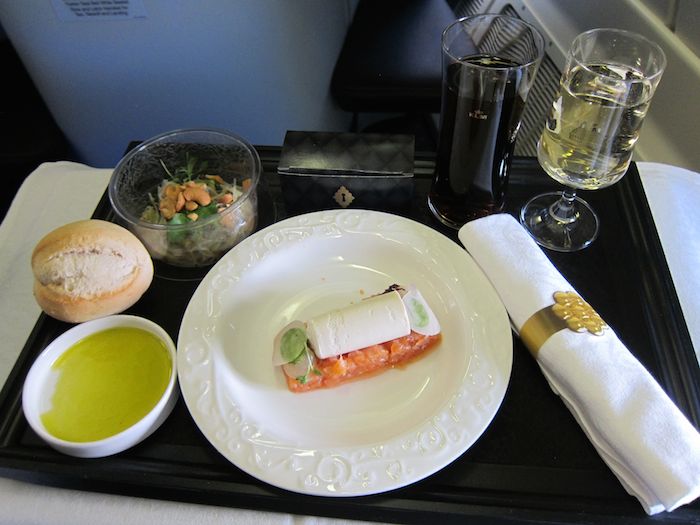 KLM business class lunch
Upgrades on KLM work differently than on Delta metal, given that you can't waitlist the upgrades. There needs to be upgrade availability, which requires there to be "Z" class space. This availability can be looked up on ExpertFlyer.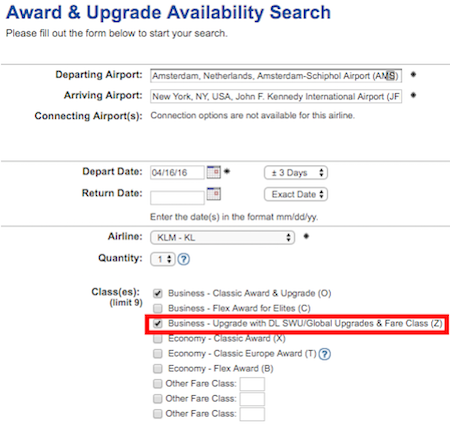 "Z" class isn't wide open, though is definitely more readily available than award space, which is good.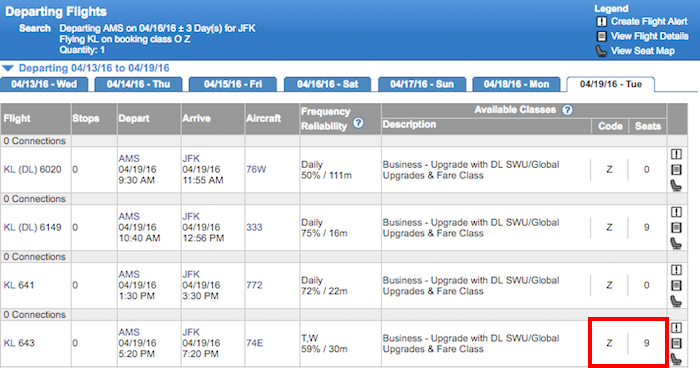 As much as I rag on Delta SkyMiles, they deserve credit for being one of the first airlines to have true upgrade reciprocity with a joint venture partner.
Airlines always like to tout how joint ventures create a seamless travel experience, though the reality is that as a frequent flyer that's not the case. But it should be, given the revenue sharing that goes on — to the airlines it doesn't matter whether you're flying a Delta operated flight, or a Delta marketed flight on KLM.
It would be nice to see this expanded further. United actually does a decent job with this as well, as they let you redeem systemwide upgrades on Lufthansa, though it comes with some restrictions.
This is an area where American is way behind. Even though they have joint ventures with British Airways and Qantas (among other airlines), there's no form of upgrade reciprocity when it comes to systemwide upgrades. Given that the number of systemwide upgrades Executive Platinum members receive is being cut in half, it would be nice to see such reciprocity.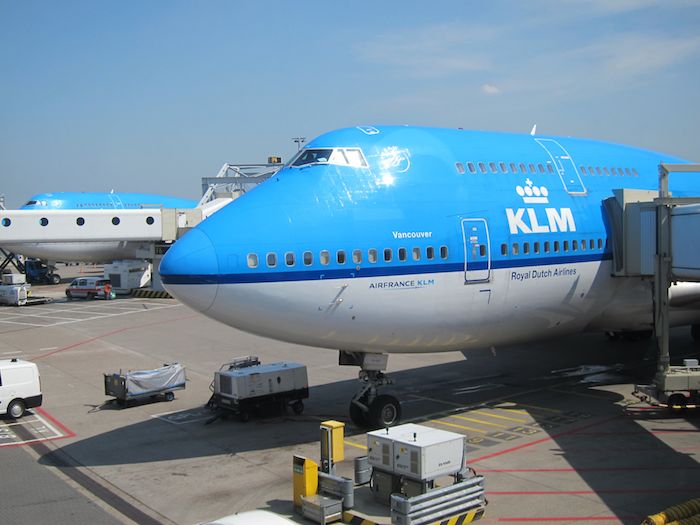 KLM 747
Bottom line
It's great that Delta systemwide upgrades can now be redeemed for discounted fares on KLM flights. If you do want to take advantage of this, just be sure you book the flight as a Delta codeshare flight (meaning it's marketed by Delta), or else you won't be able to upgrade.
I'd love to see more consistency from airlines when it comes to reciprocal upgrade use.