Delta Air Lines has delighted customers with its generous seat blocking policy throughout this pandemic. Of the "big three" US airlines, Delta is the only one to be blocking seats. However, the airline has stopped that practice to one destination in one cabin, which sets an interesting precedent, if nothing else.
How Delta's seat blocking policy works
For several months now, Delta has been blocking seats on flights in order to give people more space:
Delta One, Premium Select, Comfort+, and Main Cabin, have been booked to no more than 60%
First Class has been booked to no more than 50%
As of now this policy is valid through September 30, 2020. I think it's a fantastic policy, and if I were going to fly, I'd go out of my way to seek out an airline that's blocking seats, since it makes a huge difference in terms of comfort and the overall feeling of having at least some control over your environment.
While this has no doubt been a point of differentiation for Delta, arguably it hasn't been the most profitable move. Delta reported a massive second quarter loss, that was significantly bigger than the losses of American and United. I'm not suggesting the seat blocking alone is the root cause of that, but it presumably contributed.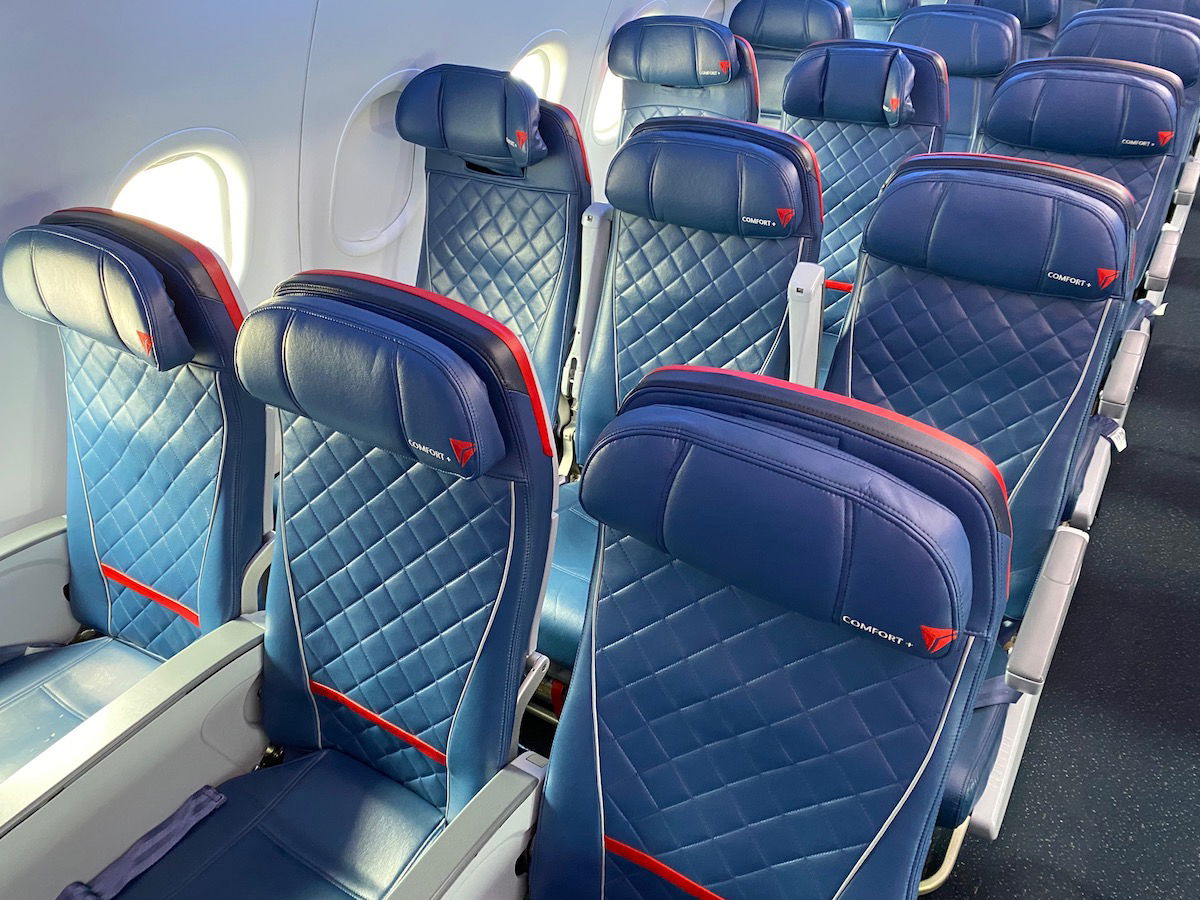 Delta has been blocking middle seats for several months
Delta no longer blocking Delta One Suites to China
Delta has newly carved out a single exception for seat blocking. Delta is no longer capping capacity in business class on flights to & from China. The airline is still blocking seats in economy and premium economy to China, but that's no longer the case in business class.
As it stands, Delta is limited to operating just two weekly flights to China, as the airline flies to Shanghai once weekly from both Detroit and Seattle. Here's how Delta describes the decision to no longer block business class seats:
Strict government restrictions on the number of flights Delta is authorized to operate to China means seat availability remains extremely limited. To meet high demand in this market while safeguarding our customers and employees, bookings on Delta flights between the U.S. and Shanghai will be offered up to full capacity in the Delta One cabin where the Delta One suite provides more space and privacy with a full-height door at every suite and dividers between center suites. Middle seats in Delta Premium Select and Main Cabin will continue to be blocked.
In fairness, Delta flies A350s to China, and these planes feature business class suites with doors. Ultimately in Delta One Suites you still have more personal space than you'd have in many other situations where seats are blocked.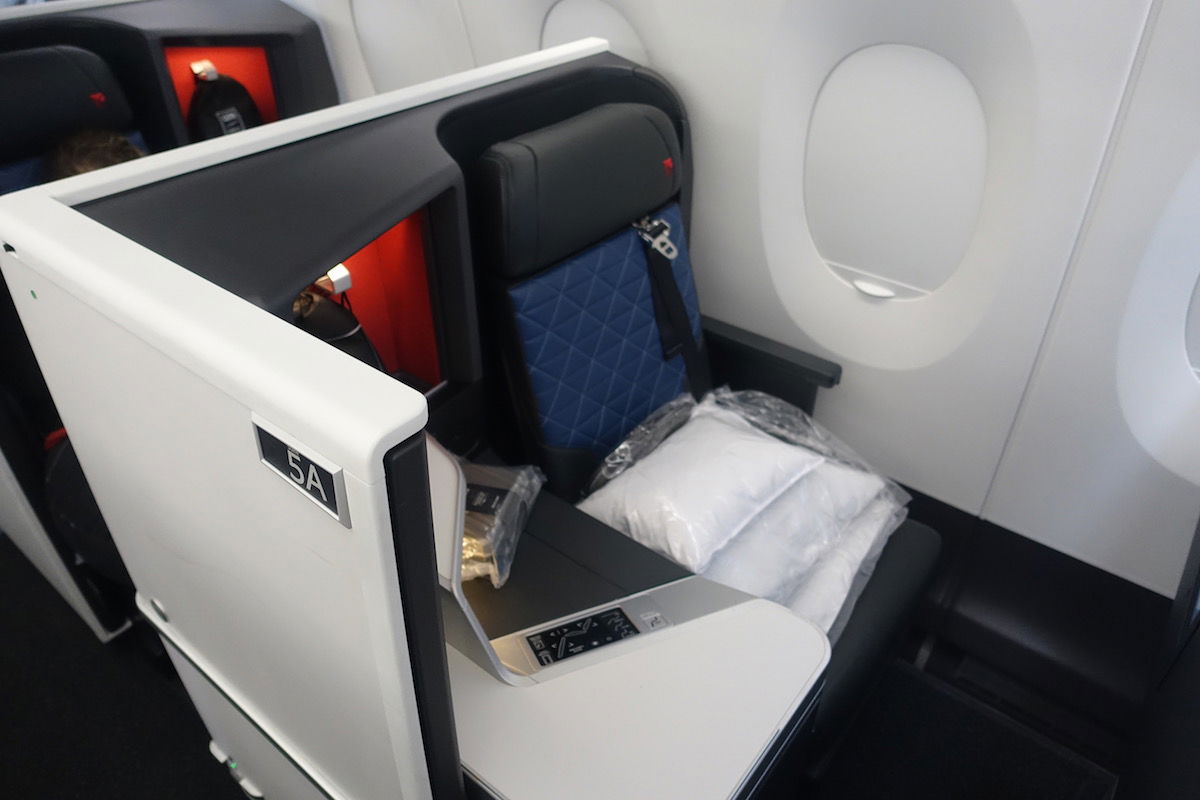 Delta A350 business class
At the same time, it does set an interesting precedent. The airline has presumably lost a significant amount of revenue because of its seat blocking policy, and now one exception is being carved out.
I can't blame Delta for this change, because it's hard to turn down the revenue, especially when more capacity can't be added. At the same time, could we see further exceptions in other markets as well?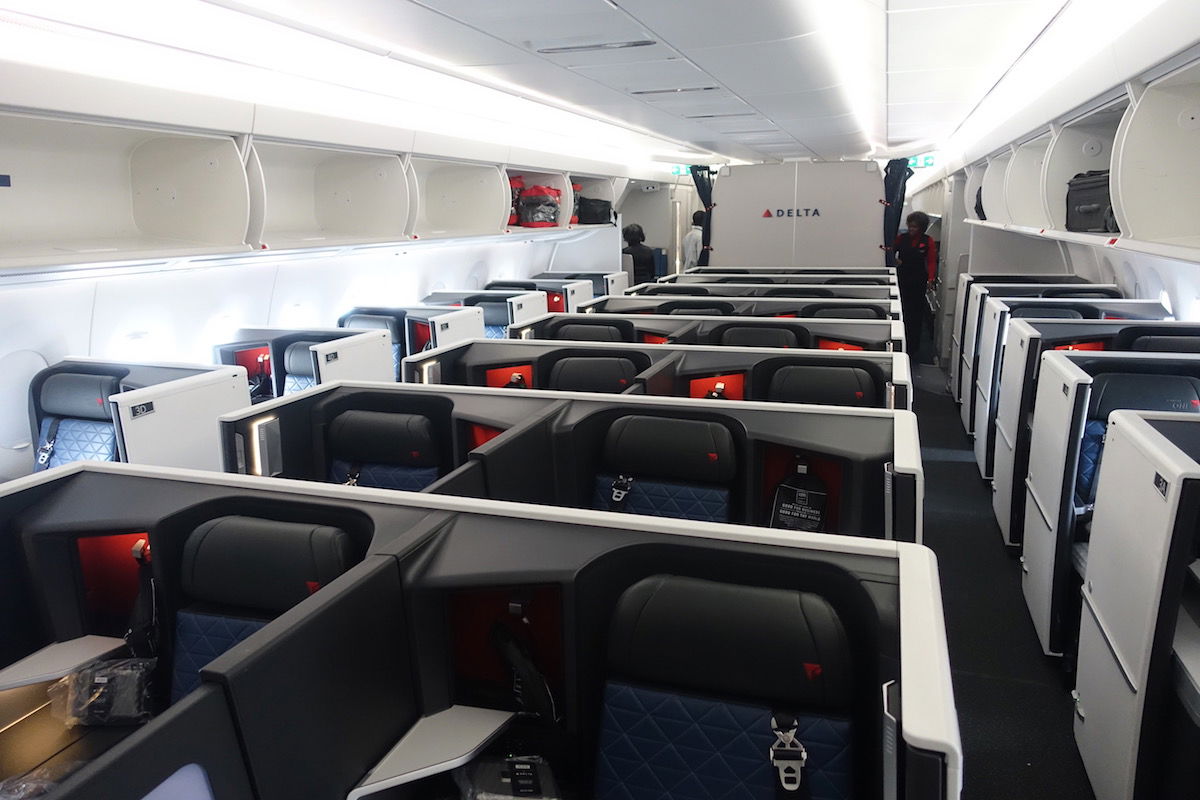 Delta A350 business class
Bottom line
All things considered Delta has done a phenomenal job with seat blocking during the current pandemic. Now for the first time since the policy was introduced, the airline is deviating from this policy. In fairness, this is just to one destination, on two flights per week, and in business class.
But it does raise the question of whether we could see this expand. Could we see Delta add similar exceptions on other routes operated by planes with Delta One Suites? I suppose they haven't needed to, since demand on most international flights is virtually non-existent.
What do you make of Delta's change to seat blocking on Shanghai flights? Fair enough, or an odd inconsistency?