Yesterday, Ben wrote about Delta devaluing their Premium Select product, which is both oh-so frustrating and oh-so-very Delta of them. In a nutshell, if you booked a flight in Premium Select, and had a connecting domestic U.S. flight, your connecting flight automatically ticketed in first class.
As of July 3, 2018, that policy is history, and all Premium Select passengers are being booked into Delta Comfort Plus seats for their domestic connecting leg.
I was pretty disappointed to hear about this change, which is a huge devaluation to their Premium Select product (although arguably, this is a bump for Delta Medallions on upgrade lists longer than a high school football team's grocery bill).
This past January, I had the opportunity to fly Delta's Premium Select product from Tokyo Narita to Detroit, and I found that the domestic first class upgrade was a massive value-add.
After twelve hours in a "better than economy but not by that much" seat, my first class seat home to Connecticut on a 737 felt downright palatial.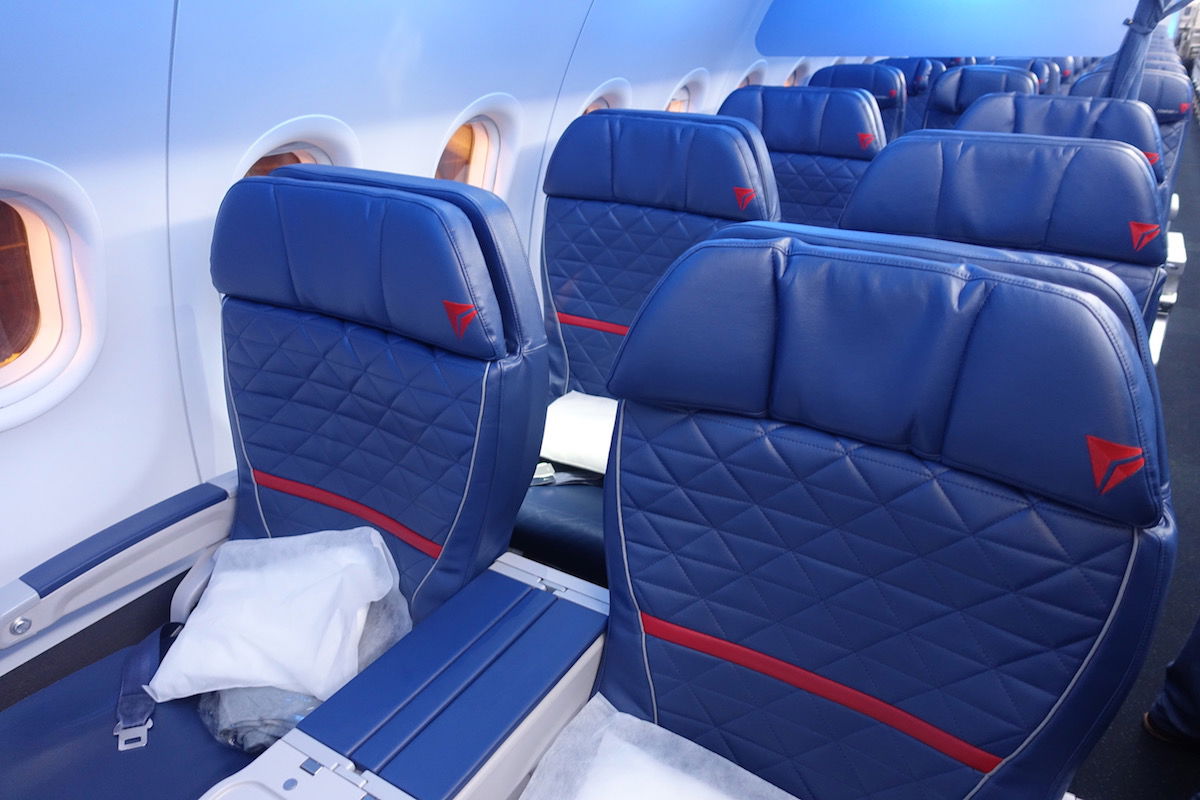 So, disappointed as I was in the change, I decided to do a quick check and see how everything was ticketing.
Award flights are still subject to the old rules – for now
I threw in a quick dummy booking for a revenue ticket to Tokyo, and indeed, the domestic leg ticketed into Comfort Plus: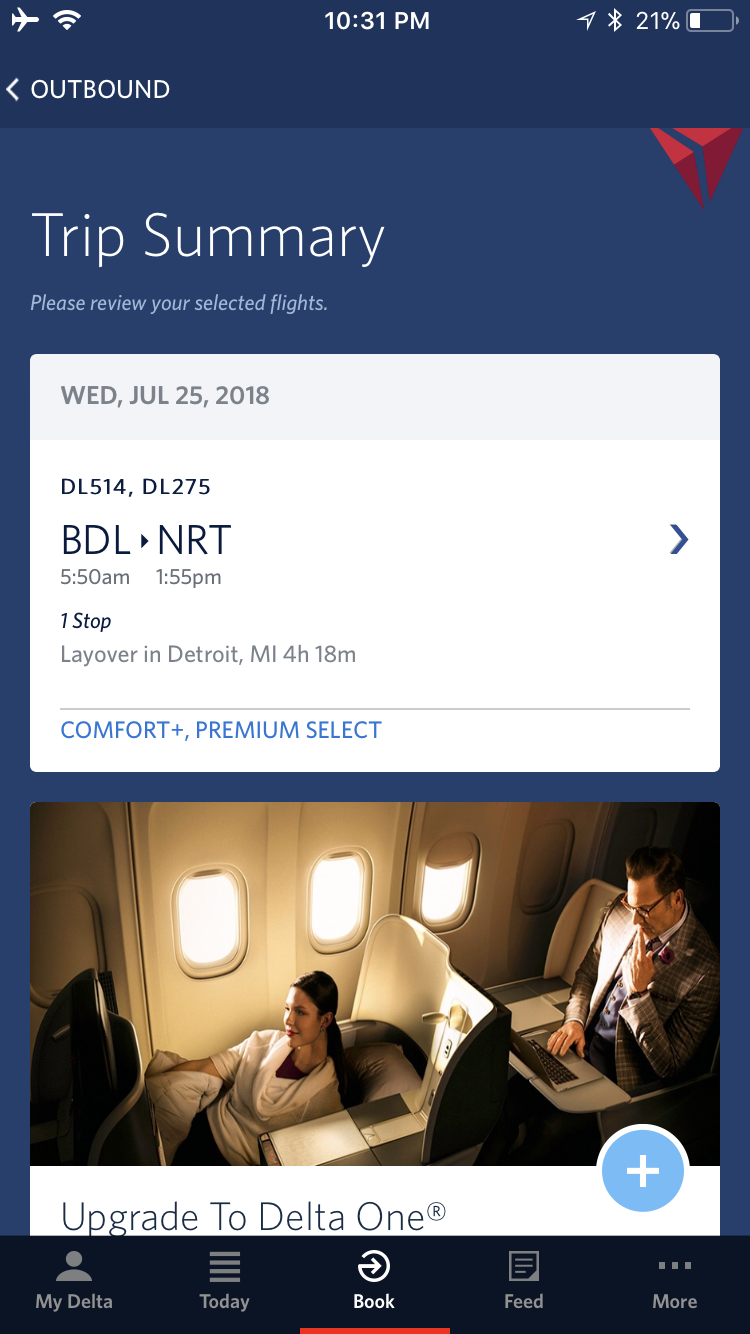 But then I tried throwing the same flight in on an award booking, to see what would happen. Funny enough, the flight showed up with the domestic leg still ticketing into first class: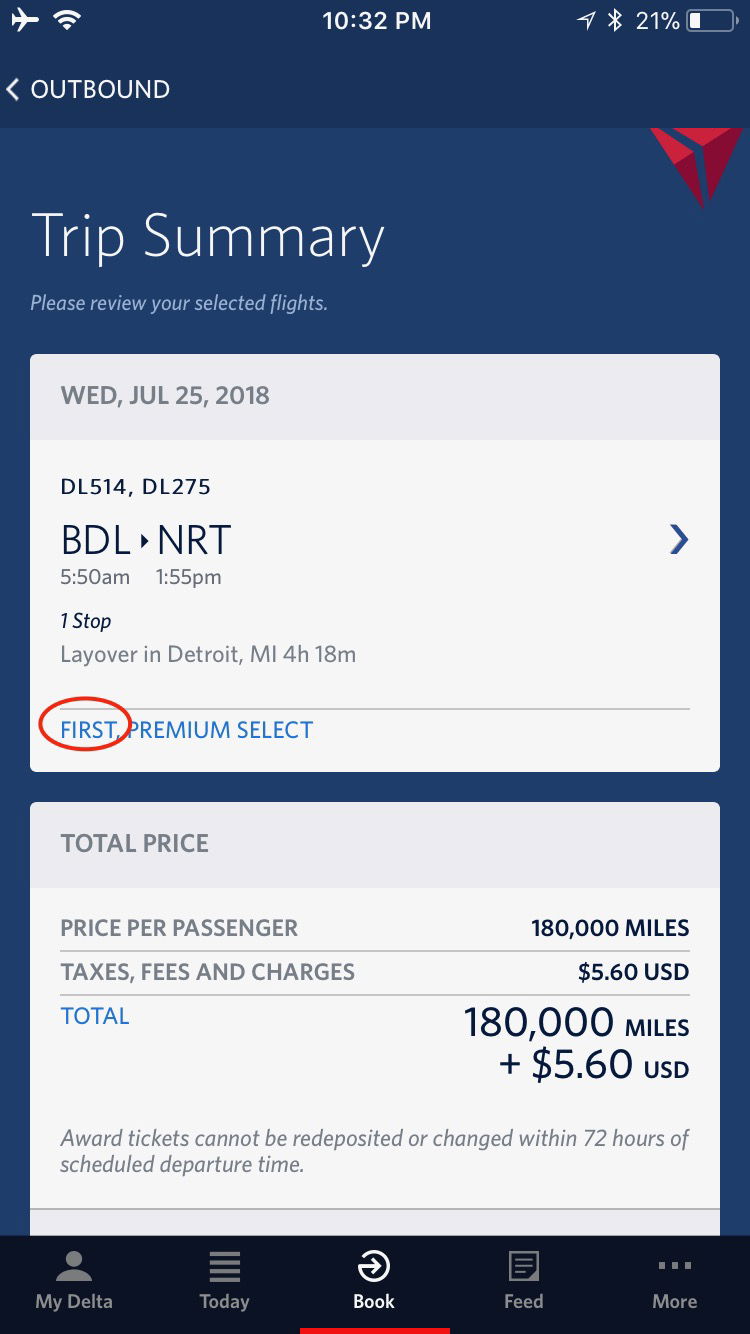 I borrowed my husband's phone to see if this was a fluke on my account or indeed a trend, and sure enough, every time I booked an award flight with Premium Select, the domestic cabin would show up as a first class ticket. Like this route from LaGuardia to Amsterdam: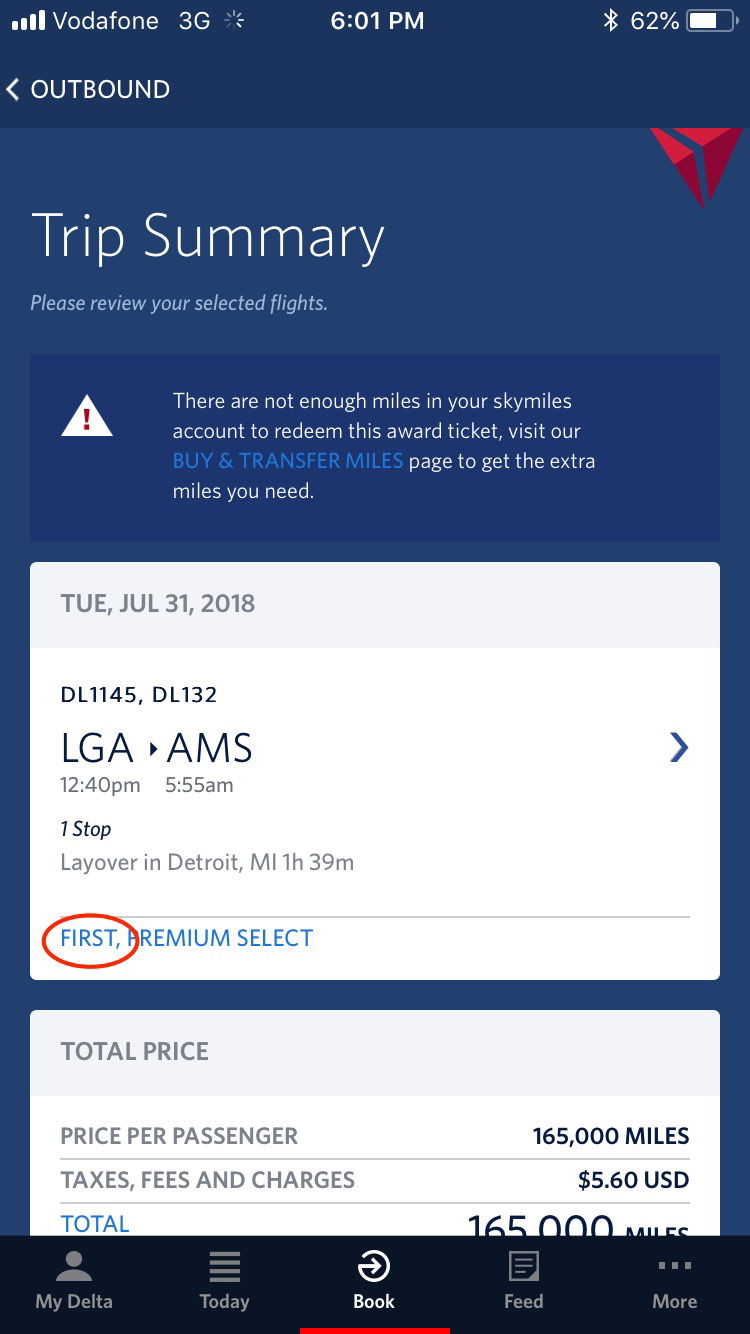 And this route from Atlanta to Beijing: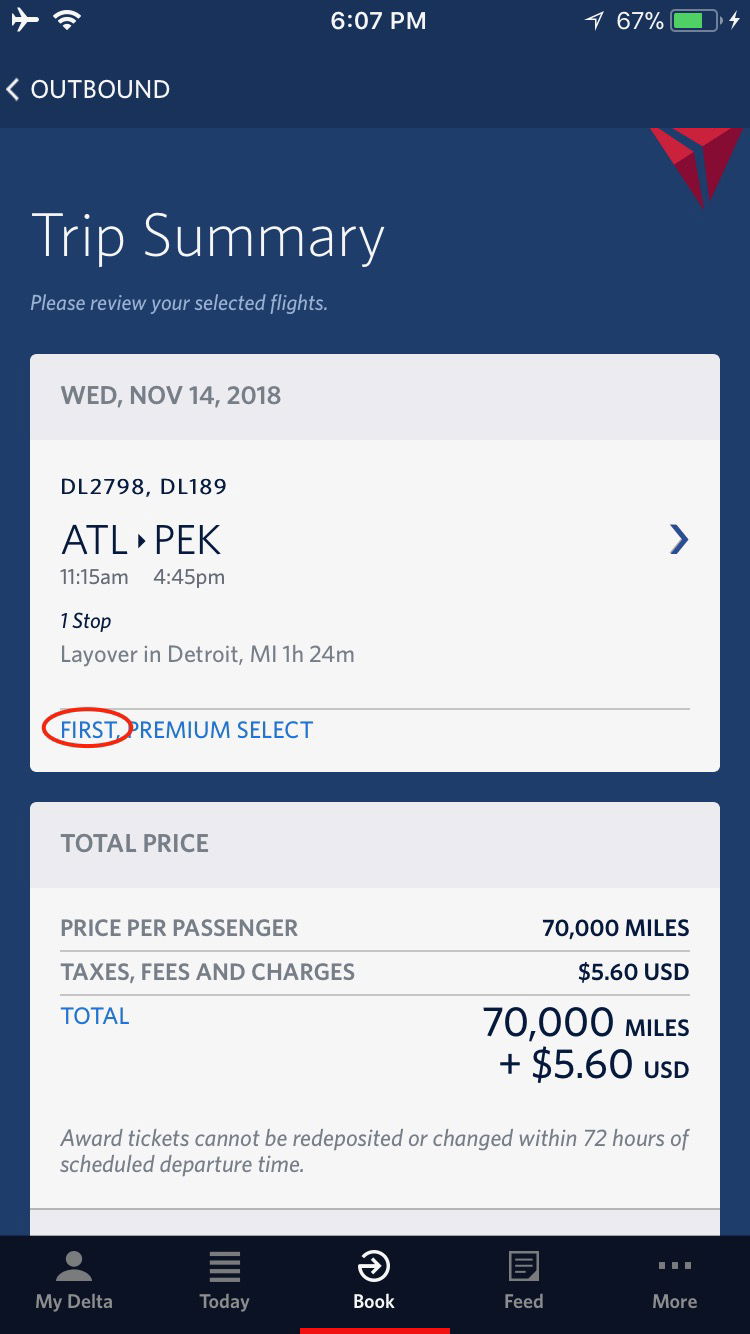 It looks like the story is the same with any award ticket combination that I can find – the domestic leg tickets in first class, and the international leg tickets in Premium Select. While I haven't gone so far as to pull the trigger on one of these flights, the first class seat seems to hold all the way to the final booking screen (both on the app and on the desktop site):

And holds true on multi-cabin itineraries.
Now, let's not kid ourselves – the award rates themselves are not good (and most of these examples aren't even Delta-good), but it's interesting to see that award tickets in Premium Select are not subject to the same rules as revenue tickets.
For now.
Will the trend continue?
Personally, I have a hard time believing that award tickets will not be subject to this change. Delta doesn't exactly have the best rep when it comes to devaluations, and I have a funny feeling that this is just a glitch that will be resolved in due time.
Oh, and it probably doesn't help that they are revamping their website as these changes are being rolled out.
Bottom Line
It's tough to tell if award bookings are immune to the change, or if it's only a matter of time. That said, if you were thinking of booking an award ticket in Premium Select (and somehow managed to find one that was reasonably priced), now may be the time to pull the trigger.
Has anyone else been able to get award tickets to show first class availability? With award prices the way that they are, does it even matter?