Well this is truly bizarre. As most of you probably know, Delta SkyMiles doesn't publish award charts for mileage redemptions. The price you see is the price you get. That means we only learn about price increases by trial and error. These are typically intentional, though sometimes Delta claims that these price increases are a glitch, in which case they're rolled back. The problem is that since they don't communicate with members, we don't really have a way of knowing whether something is intentional or a glitch.
Delta has been steadily increasing award rates, in particular for travel on partner airlines. As of last year, Delta SkyMiles charges more for award tickets on partner airlines than for awards on their own flights. For travel to North Asia on a partner airline, Delta has been charging 40,000 miles for economy and 95,000 miles for business class, one-way.
It looks like that pricing has been lowered. Delta's website is now pricing out partner airline awards to North Asia at lower costs — specifically, the cost is now 35,000 miles in economy and 85,000 miles in business class, which represents a cost decrease of 5,000 and 10,000 miles, respectively.
For example, take the below availability between New York and Guangzhou on China Southern: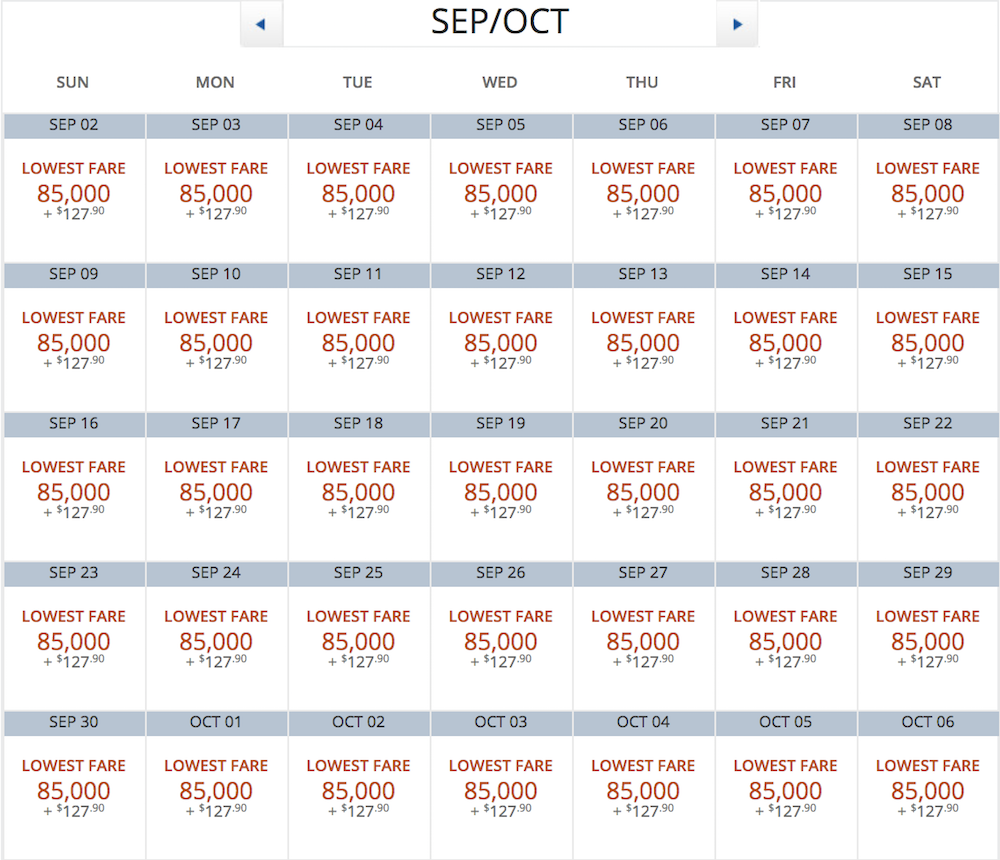 As you can see, award tickets cost just 85,000 miles one-way in business class.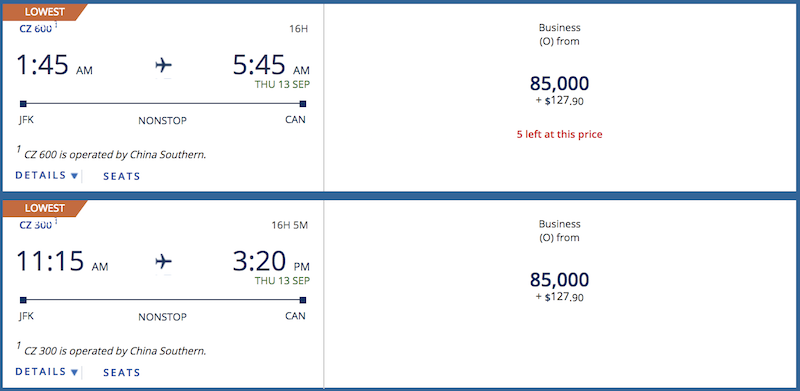 We have no clue whether this pricing is intentional or not. On one hand I can't imagine Delta actually decreasing the cost of partner airline premium cabin redemptions. At the same time, who knows, anything is possible. If you are considering redeeming miles for travel to North Asia on a partner airline, I'd recommend booking ASAP to take advantage of this pricing. You always have 24 hours to cancel for free. Hopefully this reduced pricing lasts and Delta had a change of heart, but I wouldn't count on it.
As a point of comparison, Delta charges 35,000 miles for economy and 80,000 miles for business class on their own flights between those regions. However, that saver level pricing can be very tough to come by.
What do you guys think — is this an intentional move, or a glitch?
(Tip of the hat to US Credit Card Guide)