Delta owns a 49% stake in Virgin Atlantic (which they bought from Singapore Airlines), and uses that to their advantage on transatlantic flights. They have a strong joint venture, and have done a good job partnering to create a seamless experience for their customers. For example, Delta One passengers can use Virgin Atlantic Clubhouses, and Delta Diamond members can even use their Global Premier Upgrades on Virgin Atlantic.
However, up until now Delta's operations at London Heathrow have been pretty scattered. Heathrow Airport has heavy slot and gate controls, so it's often difficult for airlines to co-locate.
As a result, up until now Delta has had split operations at London Heathrow, and Delta flights have operated out of both Terminal 3 & Terminal 4. As it stands:
Delta flights to/from Boston, New York JFK, and Seattle, operate out of Terminal 3
Delta flights to/from Atlanta, Detroit, Minneapolis, Salt Lake City, and Philadelphia, operate out of Terminal 4
Virgin Atlantic operates out of Terminal 3, and the great news is that as of September 14, 2016, all Delta flights will operate out of Terminal 3 at London Heathrow.
This is fantastic news for a few reasons.
First of all, it eliminates the confusion of an airline operating split operations at a single airport. While Delta did what they could to provide clear directions to passengers, it still creates confusion when an airline operates out of two terminals at a non-hub airport.
Second of all, it makes connections between Delta and Virgin Atlantic easier. Connecting at Heathrow is a pain even if you're arriving and departing from the same terminal, but at least it's easier than switching terminals. For example, if you're flying Virgin Atlantic from Dubai to London, and then Delta from London to Atlanta, you won't have to change terminals anymore.
Lastly, this is great news in terms of lounge access. The Virgin Atlantic Clubhouse London Heathrow is located in Terminal 3, and is one of my favorite business class lounges in the world. Passengers traveling in business class on Delta, as well as Delta SkyMiles Diamond and Platinum Medallion members can use the lounge (Gold Medallion members can only use the US Clubhouses).

Virgin Atlantic Clubhouse London Heathrow
Furthermore, eligible passengers can also use the Upper Class Wing to clear security at Terminal 3, which really expedites things (it's the best security process at all of Heathrow, and significantly better than what British Airways offers their first class passengers).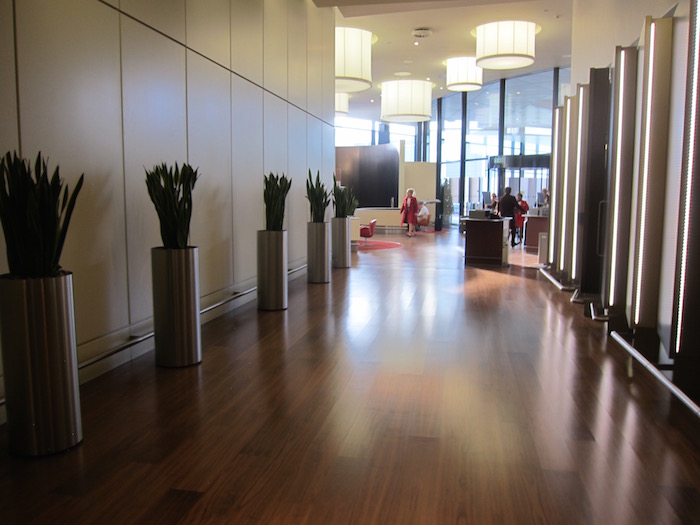 Virgin Atlantic Upper Class Wing London Heathrow
This is a significant upgrade for Delta business class and elite passengers who previously departed out of Terminal 4, where passengers only had access to the very mediocre SkyTeam Lounge.
Bottom line
This is great news for Delta flyers, as it makes transiting one of my least favorite airports in the world a bit more pleasant. This is true no matter what cabin you're flying, since connections between Delta and Virgin Atlantic will consistently be easier. Furthermore, for elite and business class passengers, this represents a huge improvement in terms of the lounge situation.