Back in December of last year, Delta announced they'd be taking over Singapore Airlines' 49% stake in Virgin Atlantic, which would lead to a pretty damn powerful joint venture for transatlantic travel. At the time the details hadn't been hashed out, though that has now changed, as the details have been announced and the partnership will go live on Wednesday, July 3, 2013.
Earning miles
The SkyMiles accrual chart for travel on Virgin Atlantic looks as follows: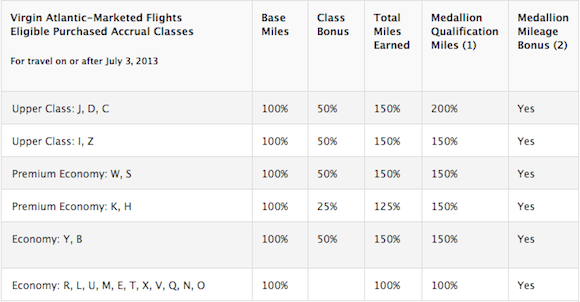 Meanwhile the Flying Club accrual chart for travel on Delta looks as follows: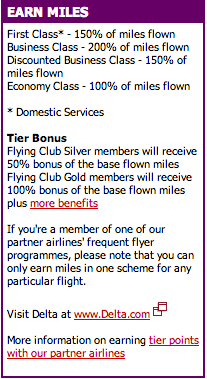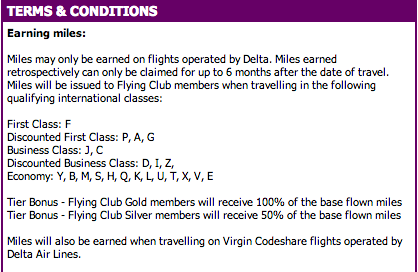 So the accrual charts for both carriers are actually extremely generous with near metal neutrality (so you're earning basically the same number of miles regardless of which airline you choose to fly). That's great news, though for a joint venture like this hardly surprising (then again we're talking about Delta, and they always manage to surprise me).
Elite benefits
Delta BusinessElite passengers as well as Diamond Medallion and Platinum Medallion members will receive access to the Virgin Atlantic Clubhouse. Meanwhile Diamond, Platinum, and Gold Medallion members will receive priority boarding, check-in, security, baggage handling, and one additional bag at no cost. I haven't seen anything published yet on what Flying Club elite members get for travel on Delta.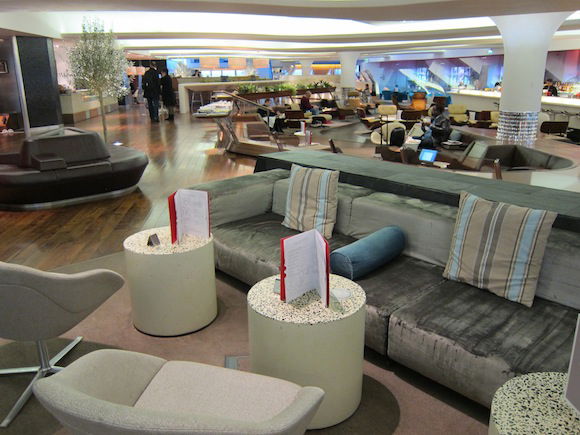 Virgin Atlantic Clubhouse London Heathrow

Redeeming miles
This is going to be the really interesting one. On their award travel and mileage partners page, Delta has published the following about Virgin Atlantic:
*Virgin Atlantic Award Travel available for flights beginning July 3, 2013 and booked beginning June 29, 2013.
So it looks like we can start redeeming Delta SkyMiles for travel on Virgin Atlantic this Saturday, June 29. I suspect the redemption rates will be the same as on any of Delta's other partners (60,000 miles roundtrip between the US and Europe in coach, and 100,000 miles roundtrip between the US and Europe in business class), though I'd be willing to bet almost anything they'll impose the standard fuel surcharges that Virgin Atlantic would also charge their own members. If they don't impose fuel surcharges, that'll be the biggest shock in the industry in a long time.
So how bad are these fuel surcharges? For a roundtrip Upper Class ticket between Los Angeles and London, here's the fare breakdown on a revenue ticket: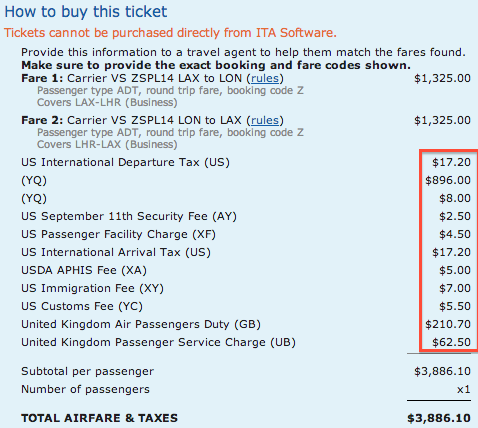 Assuming you have to pay fuel surcharges, on an award ticket you'd be responsible for paying everything except the base fare. So you're looking at paying about ~$1,200 roundtrip for an Upper Class award between taxes, fees, and fuel surcharges.
While that sucks, the reality is that all of Virgin Atlantic's partners, with the exception of Hawaiian (which now has crappy redemption rates), impose these fuel surcharges. But there's something that potentially makes Delta miles actually more valuable than other mileage currencies with which you can redeem on Virgin Atlantic. If you're redeeming for travel on Virgin Atlantic either through their own program or through ANA, for example, you can't mix partners.
Historically Delta will let you mix partners — both alliance and non-alliance — on an award ticket, so for example this means on a single award ticket I'd likely be able to book Seattle to Los Angeles on Alaska, Los Angeles to London on Virgin Atlantic, and London to Rome on Alitalia.
And that potentially makes this a better value, since it will allow you to completely avoid the UK Air Passenger Duty (which, as you can see above, is ~$210USD). As I covered in this post, the UK APD is only levied if your ticket has travel originating in the UK.
So say you book an award ticket to Europe, and the outbound is on Alitalia or Delta, for example. Then say you return on Virgin Atlantic, but don't originate in London. Instead you fly Rome to London on Alitalia, and then London to Los Angeles on Virgin Atlantic with less than 24 hours in London.
If you're at all familiar with how fares to/from the UK work, you'll notice that fuel surcharges are always higher going to the UK than coming from the UK. That's because the airlines have to charge the APD when flying from the UK, so to balance things out they increase the fuel surcharges flying to the UK and decrease them when flying from the UK. For example, here's a fare breakdown from London to Los Angeles: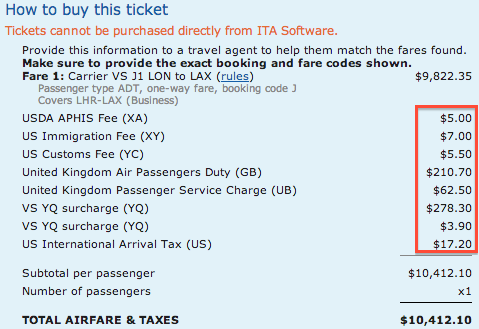 As you can see the fuel surcharge is "only" ~$280, while if you booked a one-way from London to Los Angeles it would be ~$480. So if you can skip the APD as well by originating from somewhere else, the fuel surcharges actually wouldn't be that bad.
And if you fly Virgin Atlantic you'll want it to be out of London anyway, so you can experience their awesome Clubhouse, which I'd argue is one of the nicest business class lounges in the world.
As far as Virgin Atlantic's chart for travel on Delta goes, well, let's be honest — does anyone really care? It's not like Delta releases much low level award space domestically, and I assume Virgin Atlantic will be imposing fuel surcharges for international travel on Delta, so I doubt it'll be of interest to many. That being said, this is what the redemption chart looks like: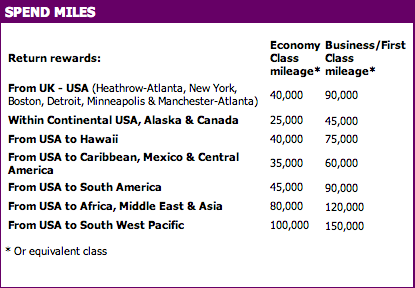 There's nothing there that jumps out at me as being especially awesome.
Bottom line
This is exciting news for Delta and Virgin Atlantic flyers, though I'd love to be wrong as far as fuel surcharges on award tickets go, both when redeeming Delta SkyMiles and Virgin Atlantic Flying Club miles. Anyone more optimistic on the fuel surcharges front than I am?