Wow, Delta SkyMiles has just made a very nice further improvement to their Diamond Global Upgrades. As of a couple of years ago, Delta lifted the fare restrictions on their systemwide upgrades, which can now be used on even discounted fares (previously you needed to book a high fare to use them).
Delta Diamond members receive their choice of the following:
4 Global Upgrades
8 Regional Upgrades
2 Global Upgrades + 4 Regional Upgrades (new as of 2017)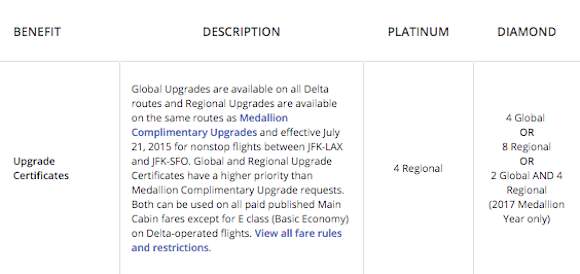 While Global Upgrades were previously valid on Delta flights as well as select Air France flights, as of April these upgrades are also valid on KLM flights, under select circumstances.
Now it looks like the eligibility of those upgrades is being expanded even further. Delta Global Upgrades can now be used on Delta's transatlantic joint venture partner, Virgin Atlantic.
This seems to have been introduced very quietly, and is listed under the upgrade certificate terms & conditions:
Valid on Delta-marketed, Virgin Atlantic-operated flights for use globally on published Economy Cabin fares booked in W, Y, B, M, S, H, Q, K, L, U, T, X or V class to Upper Class.
Global Upgrades on Virgin Atlantic flights must be confirmed 24 hours prior to departure.
Global Upgrade Certificates may not be used to waitlist for a Virgin Atlantic-operated flight.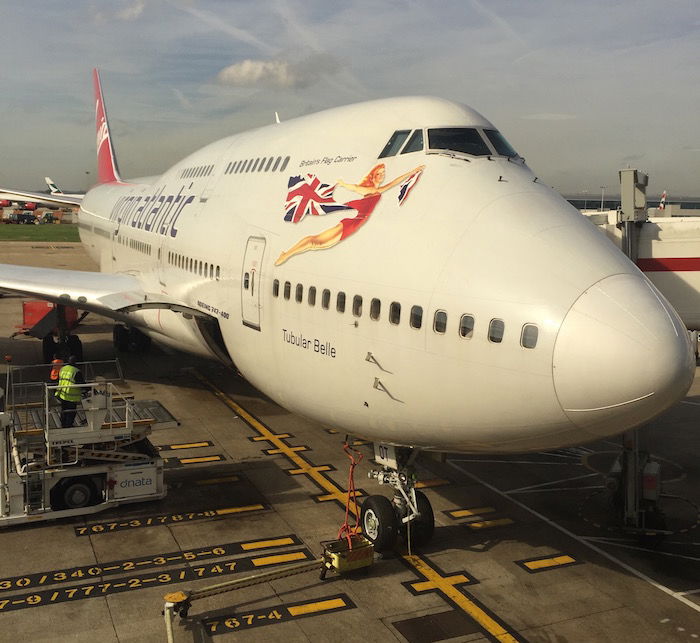 Virgin Atlantic 747
The eligibility requirements are the same as they are for upgrades on KLM, and it's worth noting that the flight has to be marketed by Delta in order to be eligible for an upgrade.
You also can't waitlist upgrades, so there needs to be upgrade space in order to confirm the upgrade. While this is brand new, I suspect that there needs to be award availability in order to confirm an upgrade, so you can check the websites of Delta or Virgin Atlantic to see what availability looks like. In order to apply an upgrade you'll have to phone up Delta.
I love Virgin Atlantic Upper Class, especially their Clubhouse lounges. I'd also note that it's fantastic that Global Upgrades are valid for upgrades from economy to Upper Class, even though Virgin Atlantic has a premium economy. So you can basically skip that when upgrading.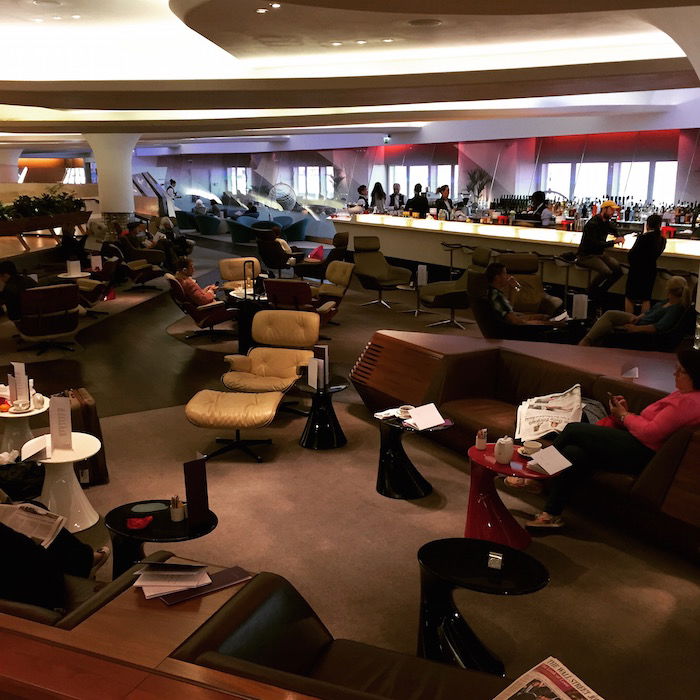 Virgin Atlantic Clubhouse London Heathrow
Bottom line
As much as we can debate the direction SkyMiles is headed when it comes to mileage redemption values, it's nice to see them put some effort into their elite program. Delta Global Upgrades can now be used on Delta, Air France, KLM, and Virgin Atlantic.
It's about time American catches up, as American systemwide upgrades can be used on… American.
To Delta Diamond Medallions, are you excited at the prospect of using Global Upgrades on Virgin Atlantic?
(Tip of the hat to MJ On Travel)