Earlier I wrote a post entitled "Has Delta Silently Changed Award Ticket Rules?"
In it I explained Delta's rules for longhaul award tickets — historically they've permitted one stopover and one open jaw on a roundtrip award ticket.
However, I noted how as of recently, itineraries with both an open jaw and a stopover were no longer pricing as before, but instead were pricing as the cumulative total of two award tickets — in this case they were pricing at 175,000 miles rather than 125,000 miles.
My conclusion was that Delta was only allowing a stopover or an open jaw on award tickets.
Well, it's actually much worse than that, and I can't believe I missed it.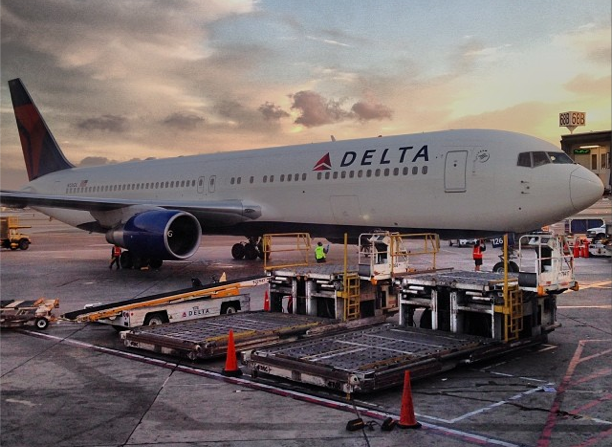 Delta has eliminated free stopovers on SkyMiles award tickets
It seems that Delta has simply eliminated stopovers on award tickets altogether. For example, take the below very simple roundtrip award ticket between New York and Rome, with a stopover in London on the way out.
In the past it would have priced at 125,000 SkyMiles roundtrip in business class, but instead it now prices at 175,000 SkyMiles in business class, which is the cumulative cost of a transatlantic roundtrip and an intra-Europe roundtrip.
So yep, Delta has eliminated stopovers on award tickets without notice. Not only that, but they haven't even updated their website to reflect that stopovers aren't allowed anymore. The SkyMiles Membership Guide says the following about stopovers:
One stopover is allowed per roundtrip Award Ticket under certain circumstances. A stopover is defined as a stay of more than 4 hours between domestic flights and more than 24 hours between domestic and international or all international flights. The destination city is not considered a stopover. A stopover is allowed, provided there are no more than two connections between the origin and destination including any connections that are made while traveling to/from the stopover point. The stopover city must be located on a valid routing.
Why did Delta eliminate stopovers?
Since we're talking about Delta, I think "because they can" is the most likely answer.
But to expand slightly on that, my guess is that this is actually in preparation for the 2015 SkyMiles program. They'll be introducing one-way awards for half the cost of a roundtrip, though haven't revealed details beyond that.
Now it seems pretty evident that we're getting one-way awards at the expense of stopovers on award tickets. It's still a net win, but to make this change without notice — and without even updating your terms first — is ridiculous.
How do you feel about Delta eliminating stopovers on SkyMiles award tickets without notice?