In mid-August, a Delta 757 flying from New York to Ponta Delgada in the Azores had a really rough landing.
The plane sustained a shocking number of rips and tears throughout the fuselage and wings.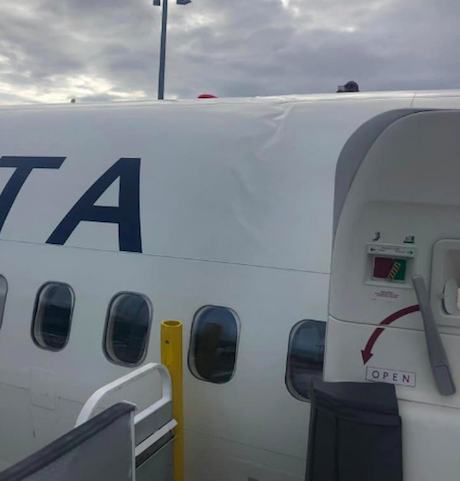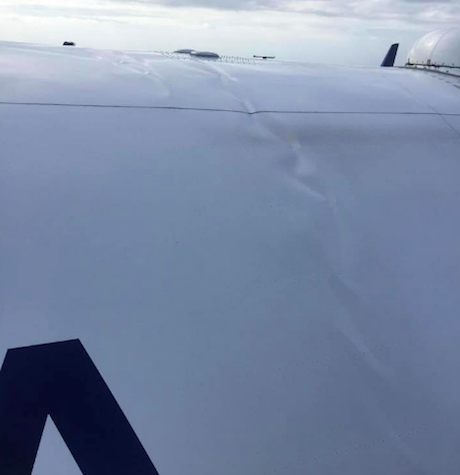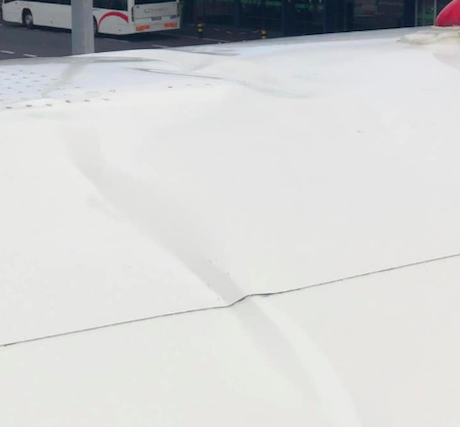 A couple of readers were on the flight and shared their experience. For example, reader Beth said the following:
With the level of damage, a lot of people assumed that this would be a write-off, and that the plane would never fly again. It's one thing if one particular part of a plane is badly damaged, but when several parts of the fuselage, the wings, etc., all have damage, one would assume it's really bad.
Many were surprised to learn that Delta was trying to fix the plane, which I was kind of expecting, given that Delta loves planes that are fixer-uppers. In late August, an Antonov AN-124 was even flown to Ponta Delgada with supplies to try and fix the 757.
Amazingly enough, in mid-September Delta flew the damaged plane from Ponta Delgada to Atlanta.
Now there's a further update. From mid-September until the end of November, the plane was being repaired in the Atlanta and Jacksonville area, and then as of December 1, 2019, the plane reentered commercial service. So it looks like the plane was being repaired in the US for roughly 2.5 months before it was ready to fly again.
In the past couple of weeks the plane has been crisscrossing the US, and has even been operating flights to Hawaii.
The plane has the registration code N543US, in case you're curious to track it.
I'm impressed they were able to repair this plane. I'd be fascinated to know how much that all cost, though I doubt we'll ever find out. I'd also be curious to know just how many repairs were done in the Azores compared to in the US. In other words, within a month the plane was in a good enough state to cross the Atlantic, but then it took over two more months for the plane to be fully repaired.
Interesting stuff…