Update: Delta's damaged 757 is back in service.
Just over a month ago a Delta 757 flying from New York to Ponta Delgada in the Azores had a rough landing. Like, a really rough landing.
The plane sustained a shocking number of rips and tears throughout the fuselage and wings.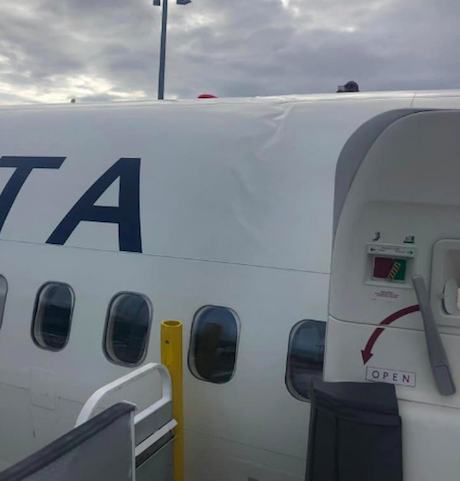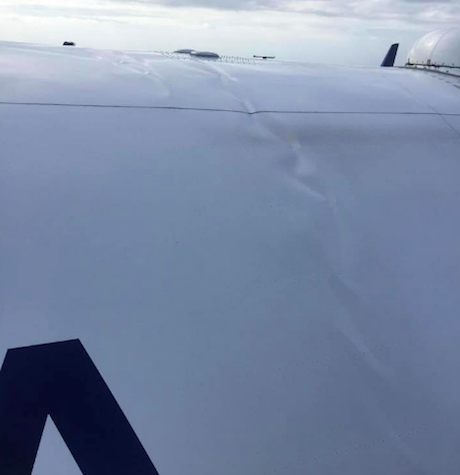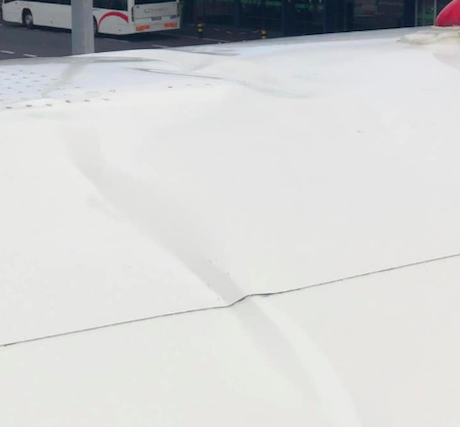 A couple of readers were on the flight and shared their experience. For example, reader Beth said the following:
With the level of damage, a lot of people assumed that this would be a write-off, and that the plane would never fly again. It's one thing if one particular part of a plane is badly damaged, but when several parts of the fuselage, the wings, etc., all have damage, one would assume it's really bad.
We've known for the past few weeks that Delta was planning on trying to fix this plane. After all, we all know that Delta likes planes that are fixer-uppers. In late August an Antonov AN-124 was even flown to Ponta Delgada with supplies to try and fix the plane.
Well, there's a very interesting update on that front — Delta will fly their damaged Boeing 757 from Ponta Delgada to Atlanta today. The plane has the registration code N543US, and is scheduled to ferry back to Atlanta as DL9959.
While the plane is scheduled to depart, it looks like it's delayed, and still hasn't left. Looking at the webcam for Ponta Delgada Airport, you can still see the Delta 757 parked towards the very back.
So I imagine it's departing soon, or that they're at least confident about it departing soon.
I haven't been able to find any more info about the condition of the plane. Were they really able to buff out all the damage, or do they have confidence in a slightly fixed 757 making it back to Atlanta?
Fascinating stuff. I wish we had more info about what fixes they made to the plane…
(Tip of the hat to Franco)