As I mentioned yesterday (in the context of the hotel hosting six weddings in a day), I spent the weekend at the St. Regis Monarch Beach (now the Monarch Beach Resort). It's not my favorite hotel destination in the world, though it's a great weekend getaway from LA.
I had an amazing time for the two days I was there, and would return in a heartbeat. But there was one thing I noticed which couldn't help but make me cringe.
Generally I have lower expectations of service in the US than I do in Asia, for example. The service culture in most Asian countries is simply better, and also comes across more sincerely, especially when it comes to high end hotels.
So while I appreciate hotels trying to provide great service in the US, sometimes I feel like they just fall miserably short, because they try too hard.
I'll use Monarch Beach Resort as an example. I'm not trying to pick on the hotel, since I've noticed this problem at lots of properties, and it seems to get more and more common. The reason I'm writing about it in this context is because I was truly there for relaxation, so had time to really notice everything.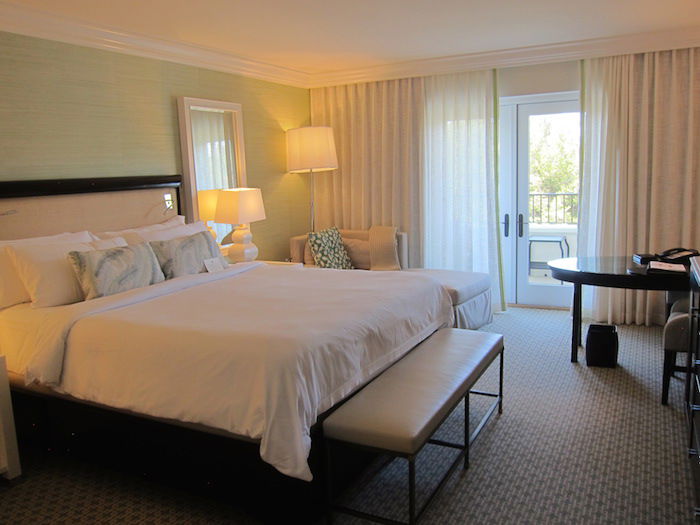 For example, as I approached the check-in desk I was asked for my last name, and said it to the associate as I got out my credit card and ID. In the roughly three minute check-in process, he repeated my name 16 times… and pronounced it incorrectly every single time.
Even if he had pronounced it correctly, I'd rather every sentence not start with my name. It just seems so painfully insincere and forced. For that matter, the only time I'm impressed by someone addressing me by name is when they do so from memory, as it shows some effort. If someone is just reading off a sheet of paper or regurgitating what I just told them, I don't see the point.
While this property has some great employees, many of the staff here seem to be so rigid in how they talk to guests, and I'm guessing that's simply a function of how they're trained.
Given the check-in experience, I decided to continue counting how often I was addressed by name. I stopped counting at 100. How many times was my name pronounced correctly? Once.
It would be one thing if an employee actually knew my name, but in this case it was simply the employees using every guest's name after they gave their room number and name, be it at the pool, bar, restaurant, etc.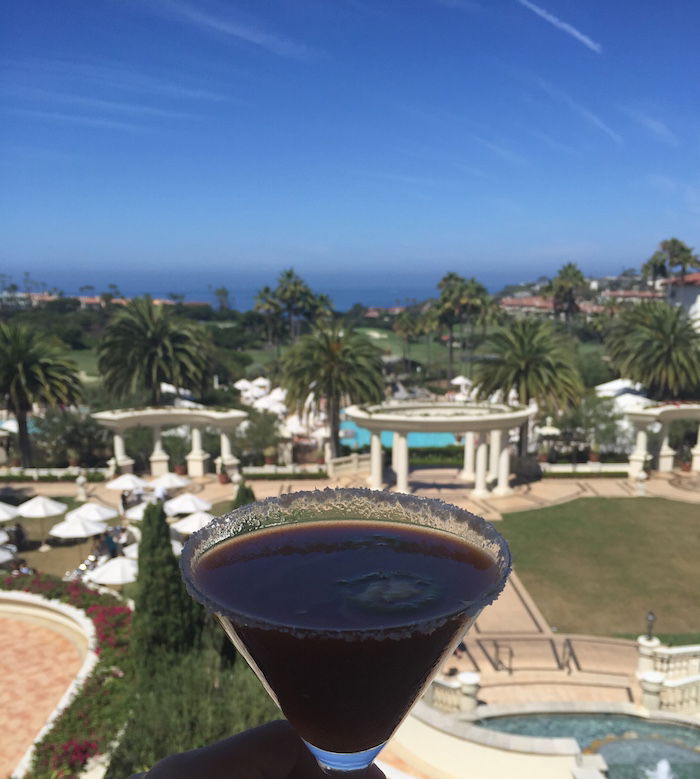 On top of the forced over-the-top name calling, I also noticed the other forced vocabulary. The only word most staff members seemed to know when it came to acknowledging a request was "certainly." Which is a good term, except when it's clearly forced.
For example, ordering room service:
"Hi, I'd like to place an order please."
"Certainly. How many guests will I be assisting tonight, Mr. Schlappig?"
"Two."
"Certainly. And what can I get you, Mr. Schlappig?"
"A Caesar salad with chicken and the Mongolian beef."
"Certainly, Mr. Schlappig."
"And then a bottle of sparkling water, please."
"Certainly. Will that be all, Mr. Schlappig?"
"Yep."
"Certainly Mr. Schlappig, we will have that to your room within 40 minutes."
Just to contrast the above, one of my favorite employees was Justine, who worked at the tram stop (which takes you from the hotel down to the beach club). We used it Saturday, and she was so sincere and nice. And she was comfortable just referring to us as "guys." I never thought that would be a noteworthy salutation, but after every sentence starting with my mis-pronounced last name, it was a lovely change of pace. She asked what we had planned that evening. We said we'd have dinner at some restaurant in Laguna Niguel.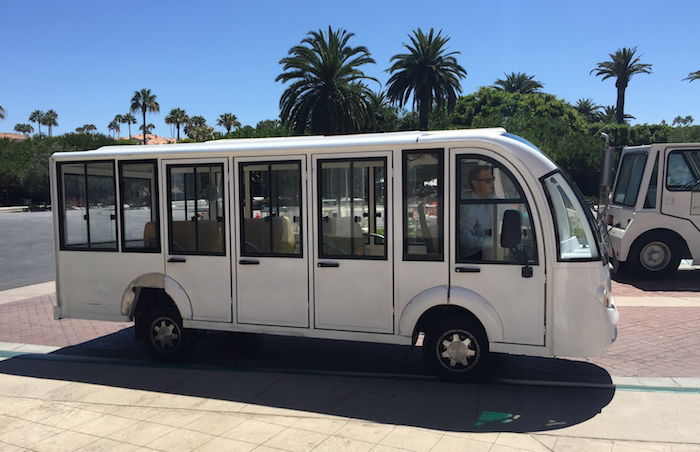 Then the next day when we returned to the tram and she was working, she said "nice to see you again, guys. How was dinner last night?" She proceeded to carry on a conversation which made me feel like I was actually talking to someone who was engaging and interested, as opposed to someone trying to regurgitate their customer service manual.
I know this might sound silly, but to me that's good service. It's not about forcing people to be so rigid that they lose their personality, but rather about being able to read a situation and address people accordingly, rather than having a formula to follow.
But then again I guess that's the difference between a luxury hotel with 400 rooms and an Aman Resort…
I'm curious where you guys stand. Does anyone actually prefer rigid, formulaic service at big luxury hotels (where service won't be that personalized), or where do you stand? Are some hotels just missing the mark?