Conferences and weddings can be huge business for hotels. While the "core" of what most hotels provide is rooms, the reality is that conferences and weddings can contribute almost as much to their bottom line.
Which brings me to what I consider to be an interesting topic of conversation.
I spent the past weekend at the St. Regis Monarch Beach, which is a property I really like. It's not a resort I'd fly cross country to vacation at, though it's a short ~75 minute drive from LA, so is a relaxing weekend getaway.
I love going there and just doing nothing other than lounging by the pool and beach for a couple of days (not something I usually do, but when you're with the right person it can be fun).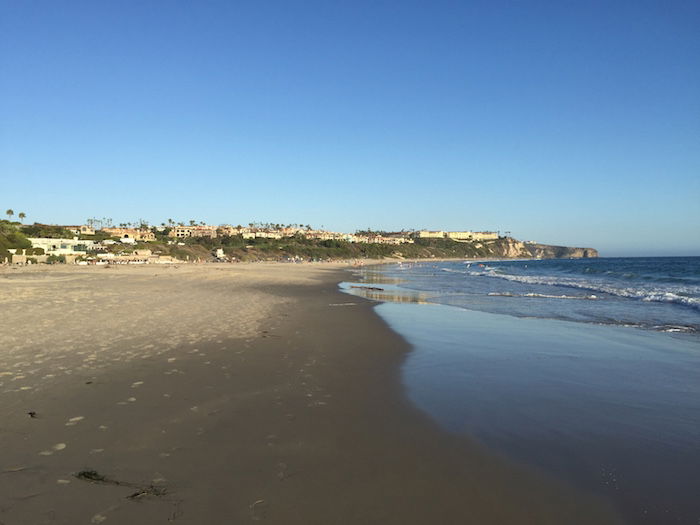 I live in hotels full time, so I'm used to seeing all kinds of weddings and conferences. Heck, the uniqueness of many conferences is one of my favorite things about living in hotels.
But this past Saturday the whole wedding thing was taken to a level I had never seen before. There were six weddings at the hotel in one day.
My first thought was that I sort of felt bad for those getting married, as there were ceremonies taking place just a couple of hundred feet apart, which seems like it would take away some of the uniqueness of the wedding.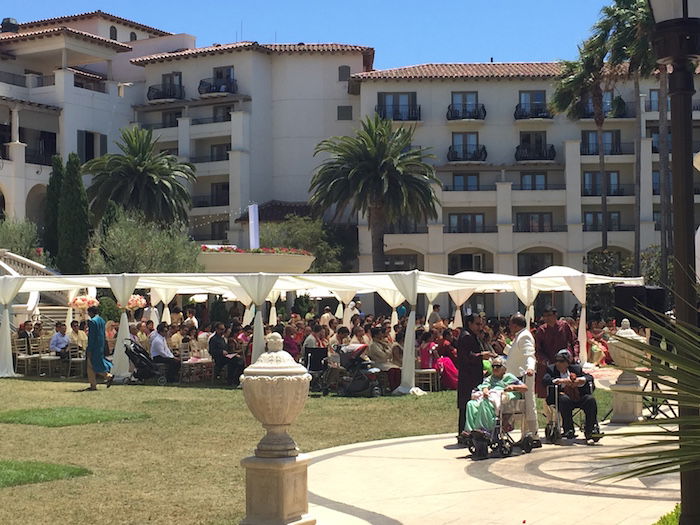 But more so than that, I couldn't help but feel like at some point a hotel having six weddings in a day takes away from the guest experience. Some restaurants were closed/operating limited hours because of the weddings (since all the staffing went towards the weddings), and in general I couldn't help but feel like I was just dodging wedding parties for most of the day. You can't really enjoy the botanical gardens (which they made a point of telling us about at check-in) or lawns when there are wedding ceremonies happening there.
I realize this is a case where there's probably simply not a solution. Hotels won't stop scheduling as many weddings as possible. It's huge money for them. And I also guess hotels won't disclose to guests in advance how many weddings there are, since they want people to stay there.
But in general I couldn't help but feel like there should be a better system, because at some point you feel like an inconvenience at the hotel when most public areas are being used by wedding parties, and you're just trying to dodge the groups all day.
I'm curious to hear if anyone has any thoughts on this in general. Again, this isn't a complaint, but rather just a general topic of conversation. I see weddings all the time, but this was my first time experiencing six weddings at a single hotel in a day.
On the plus side, at least one of them was Indian, which are my absolute favorite weddings to watch. As usual, they even had a horse!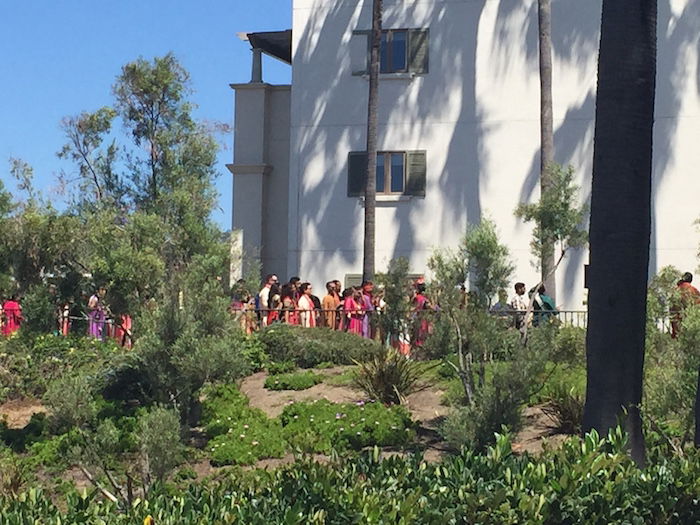 Does a hotel have any obligation to disclose weddings to other guests in advance when they're a majority of what will take up the hotel? Is there any other solution? Is it okay for the guest experience to suffer as a result of weddings?