Yesterday I shared my recent experience with American customer relations. I was flying business class on American from New York to Los Angeles, and the power ports on the entire plane weren't working, which meant I couldn't be productive.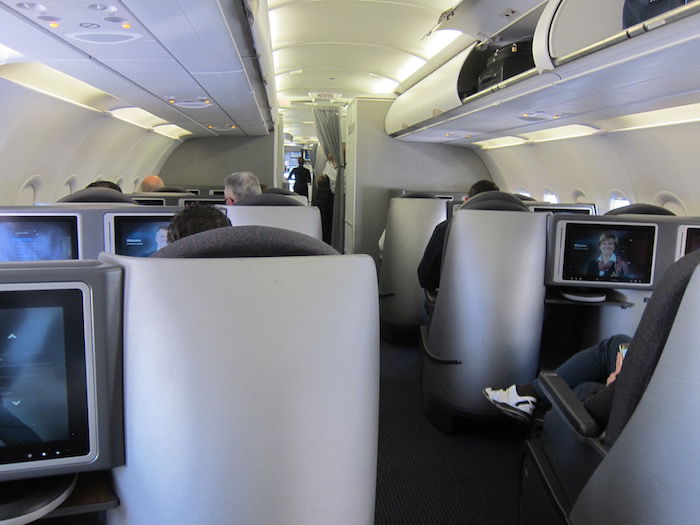 I got a response from American less than 20 minutes after submitting my complaint, but it failed to address my issue:
They suggested that the issue may have been that other people in my row were using power ports, which was using up all the available power
Instead of acknowledging the issue and saying that they'll make sure that the plane's power ports are fixed, they told me I could check American's website for more information on power ports (which would only confirm that there should have been working power ports on my flight).
If this were an isolated incident I'd just ignore it, but this is the second email in a row I sent to American customer relations where I got a response which completely missed the mark. The last email I sent was last year, where I simply wanted to thank a crew for fantastic service and they couldn't even respond to that accurately.
I had responded to the email response I got from them, and not surprisingly didn't get a response within 20 minutes that time.
I did, however, get an email last night from a "senior analyst" at American customer relations. I'm not sure if it was in response to the follow up email I sent or in response to this blog post, but here's what he had to say:
In short, we didn't get this one right. Again. While I'm pleased someone responded to you quickly, our response didn't quite meet the bar. I wanted to assure you that your feedback, like last time, did reach the right people so that it could be addressed. That said, we could use some improvement in the precision of our response. We want to get it right every time and I apologize we didn't quite deliver this time. We'll do better.
That's short and to the point, and I appreciate that. He offered to hop on a call, but my goal isn't to beat a dead horse, and I figured I didn't have much to say beyond what I've shared already. But I did want to pass on the response, for those who were wondering.
Do I expect anything will change radically at customer relations as a result of my feedback? Absolutely not.
But I guess I'd sum up my advice as follows (they probably don't care, but I'll share it anyway):
If the response is actually generated by a human, wait more than 20 minutes to send the email. Even if American is just incredible and generates responses within 20 minutes, schedule to send out the email later. Responding that quickly makes it seem like no effort was put into the response, or that the email was auto-generated (which, on second thought, seems to be exactly what happens). But waiting 2-12 hours to respond looks much better, in my opinion.
If the response is computer generated, be more generic. The fact that the response came within 20 minutes makes me suspect that the email was auto-generated based on keywords in my email (even though it was signed by a human). If that's the case, they should respond more generically. If someone complains about power ports, simply apologize for the issue and say they'll work on improving their reliability. Having a form email say that others in the row may have been using the power, or to check American's website for which flights have power ports, only makes them look incompetent.
Bottom line
I just wanted to pass on the further contact American initiated with me, for those of you who were interested. It's nice to at least have the issue acknowledged without them making excuses, so I really appreciated the response from them. Not that I expect things will actually change, but at least I did my part to share feedback. 😉