On my recent trip to Europe I decided to do what I could to add a segment on Croatia Airlines to my ticket. Why? Because they're one of the last Star Alliance airlines I haven't flown.
After two flights on Adria Airways I had low expectations of some of Europe's regional Star Alliance airlines, given that Adria left a bit to be desired, to put it mildly.
So, how was Croatia Airlines by comparison, on the short hour-long flight from Skopje to Zagreb? Excellent, much to my surprise. Don't get me wrong, it wasn't the most exciting business class product in the world, but it was in a different league than Adria for sure.
The flight was operated by an A319. Even though the plane was about 20 years old, the cabin felt new, as I guess they recently refreshed the cabin.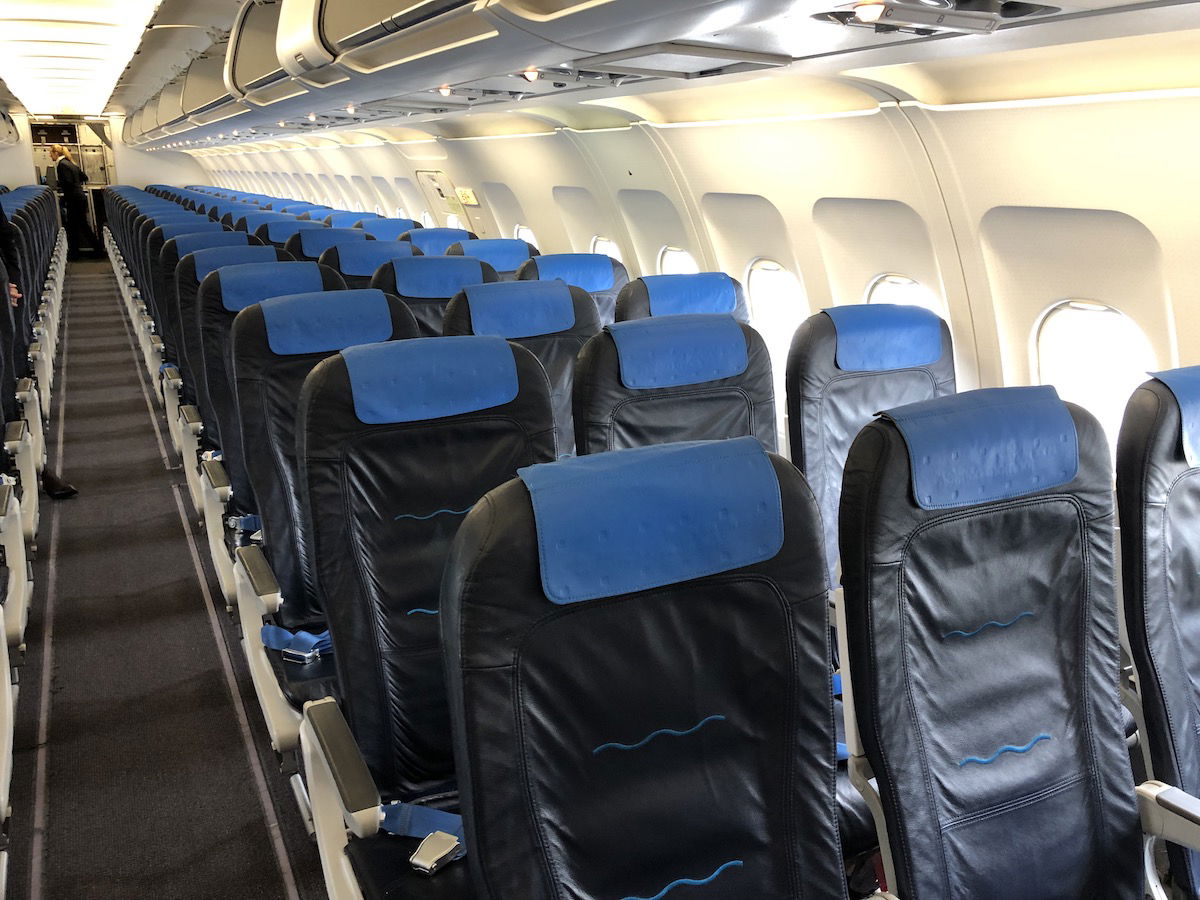 As is the standard in intra-Europe business class, business class consisted of economy seats with a blocked middle. However, Croatia definitely has a couple more inches of legroom in the first several rows of the cabin, so legroom wasn't terrible.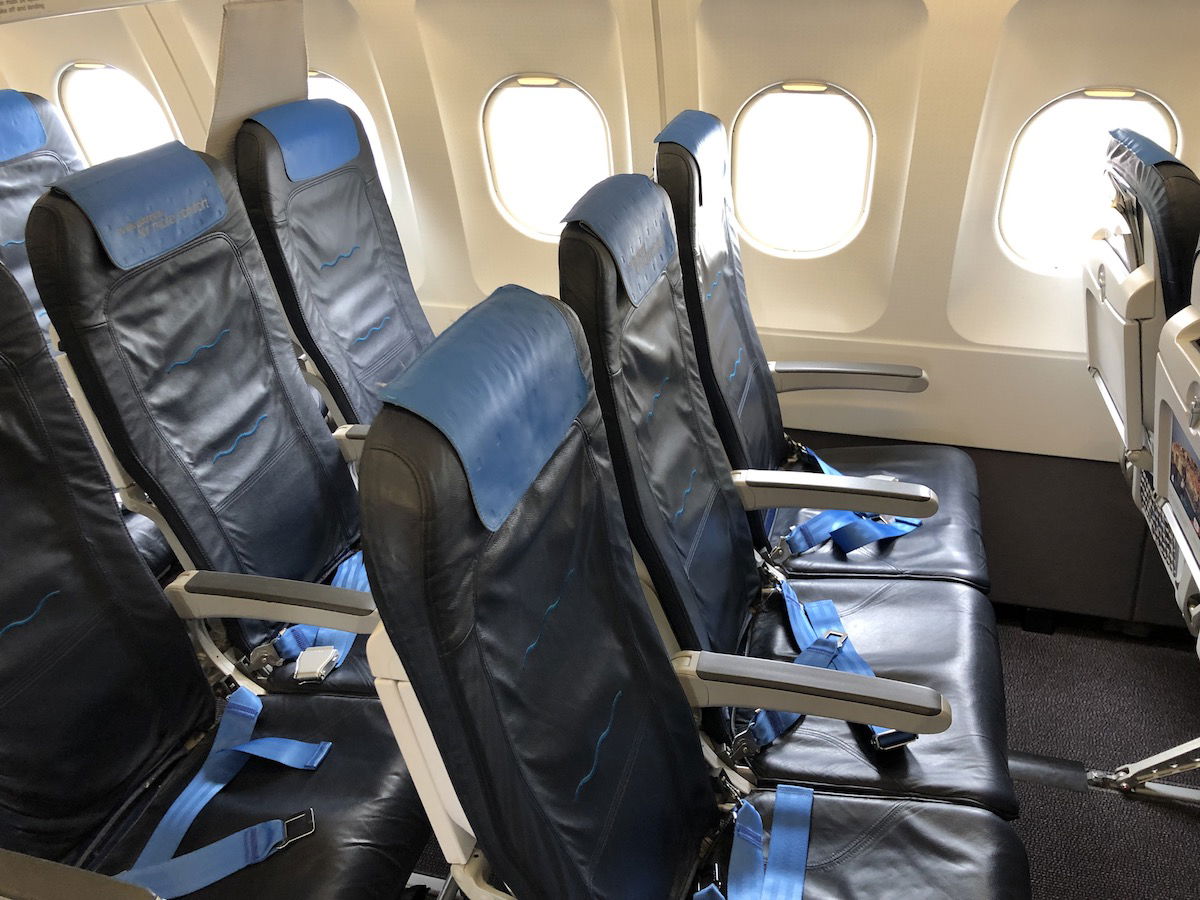 The onboard product was surprisingly good. For example, we were offered pre-departure drinks of choice in business class. Very few European airlines offer pre-departure drinks at all on short haul flights, let alone drinks of choice. So kudos to them for that.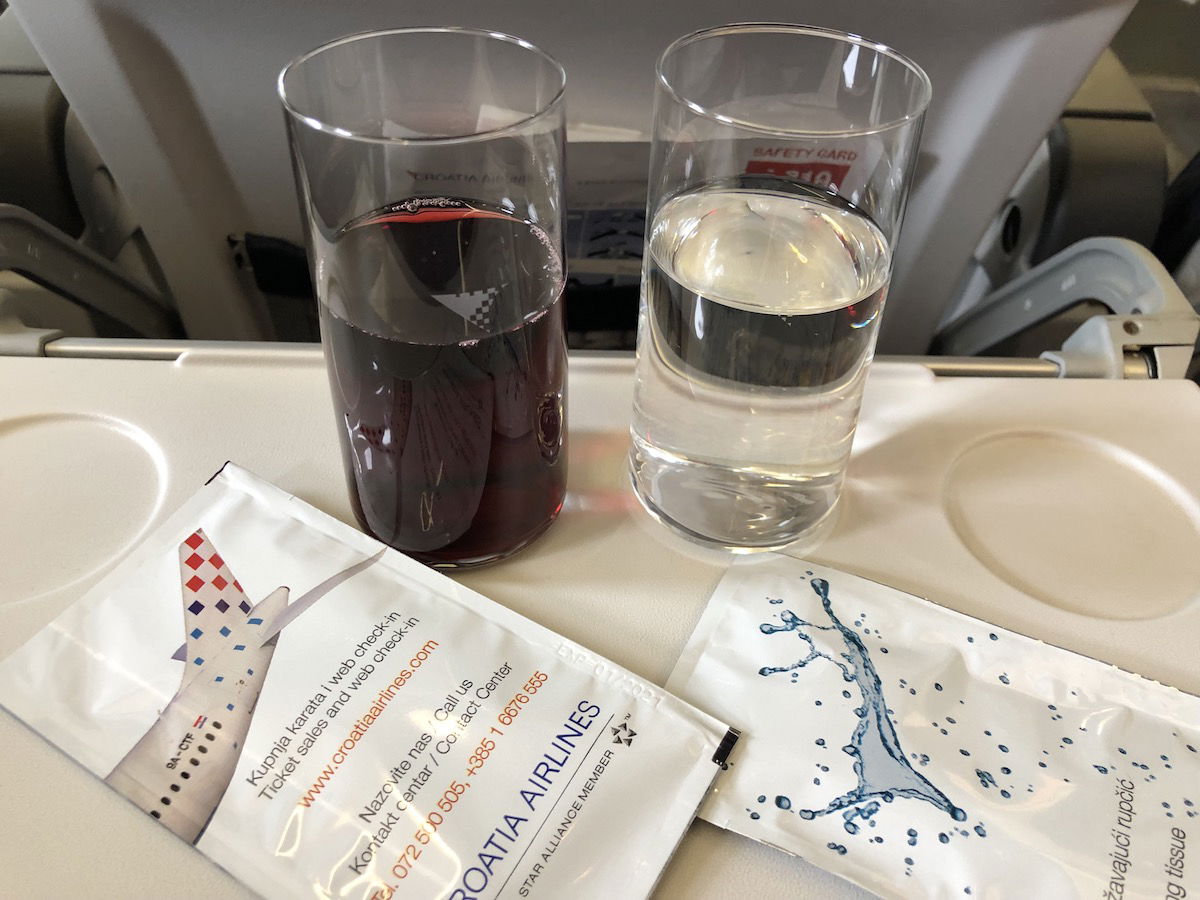 The snack on this short flight was good as well, and consisted of breaded chicken filet with chickpea salad and garlic mayonnaise. Dessert consisted of curd cake, and then there was also an unnecessary amount of bread. It was a tasty snack.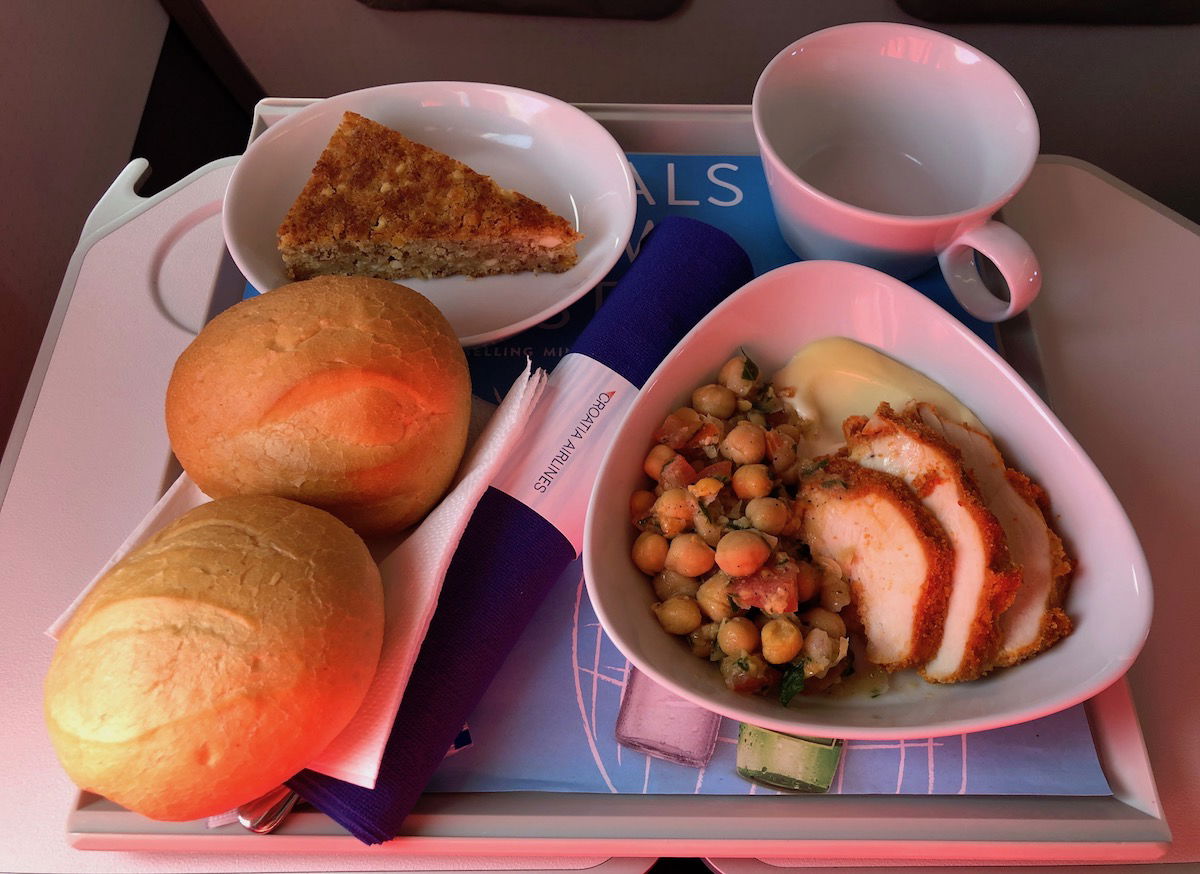 To drink I had water and white wine.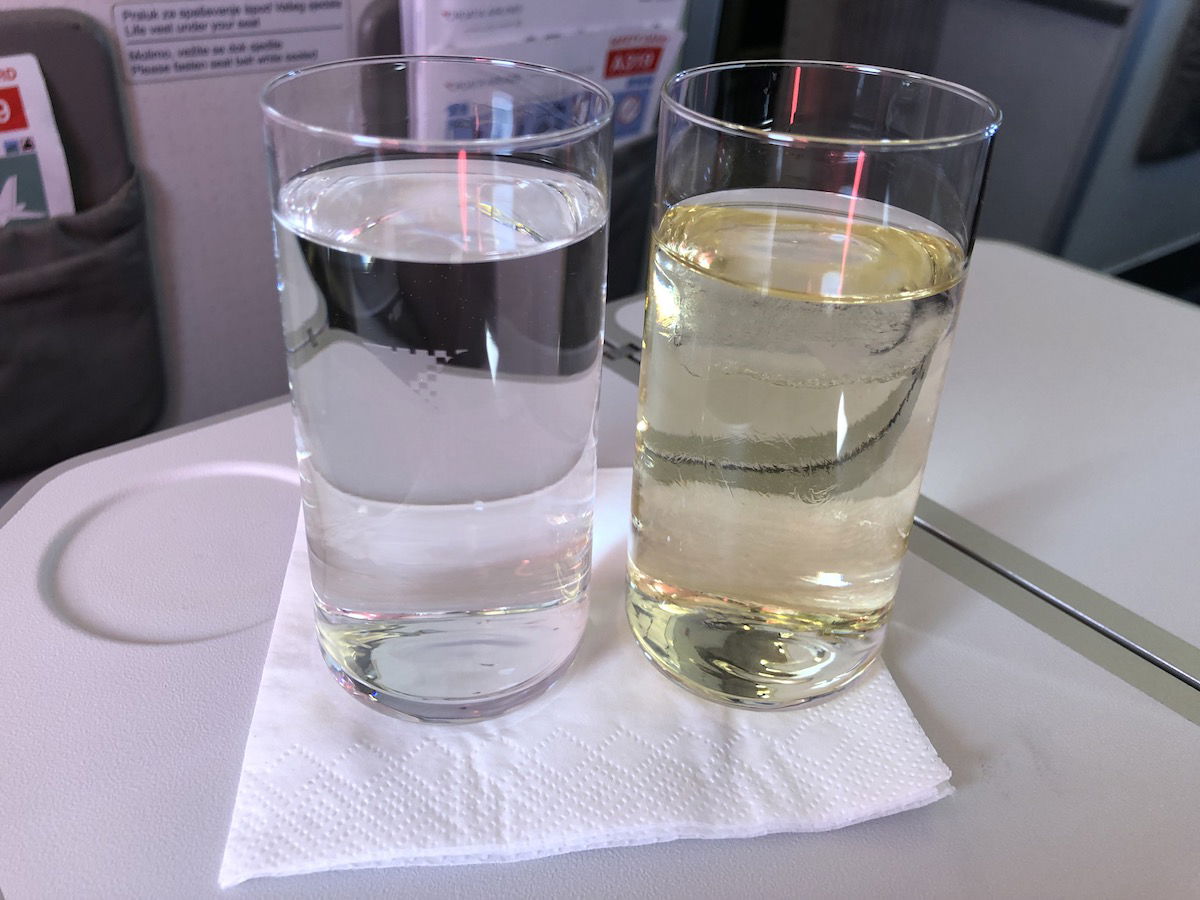 Sometimes it's the little touches that make an experience better, and I thought it was cute that they served the coffee on a separate tray after the meal.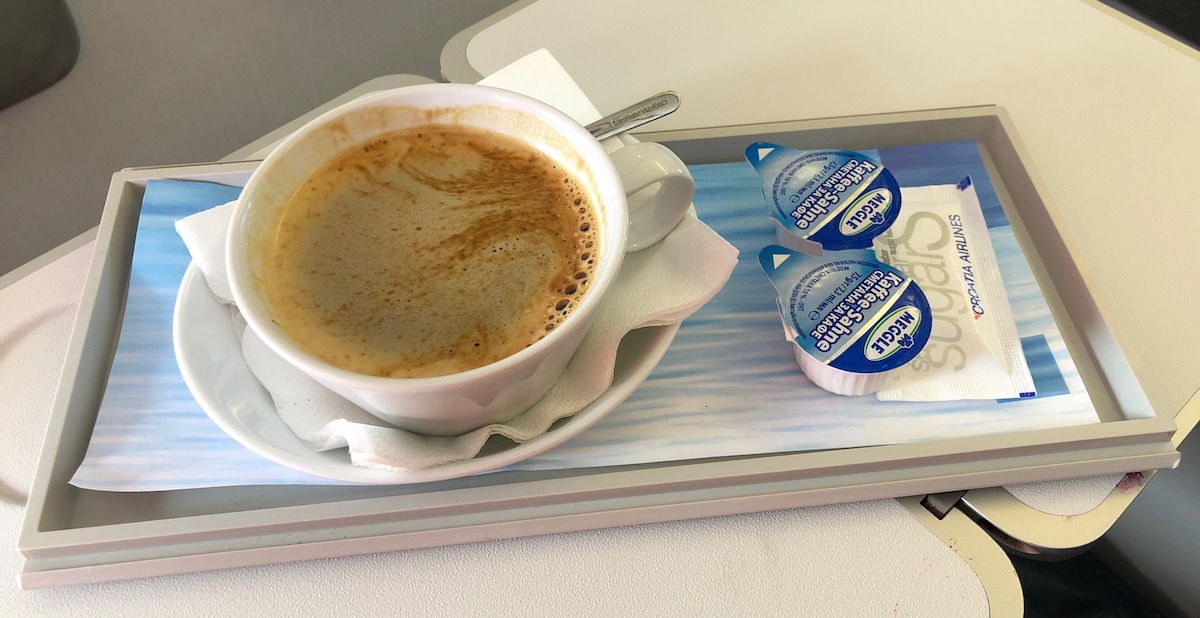 There were some other local touches to the product, like a heart-shaped air freshener hanging in the cabin.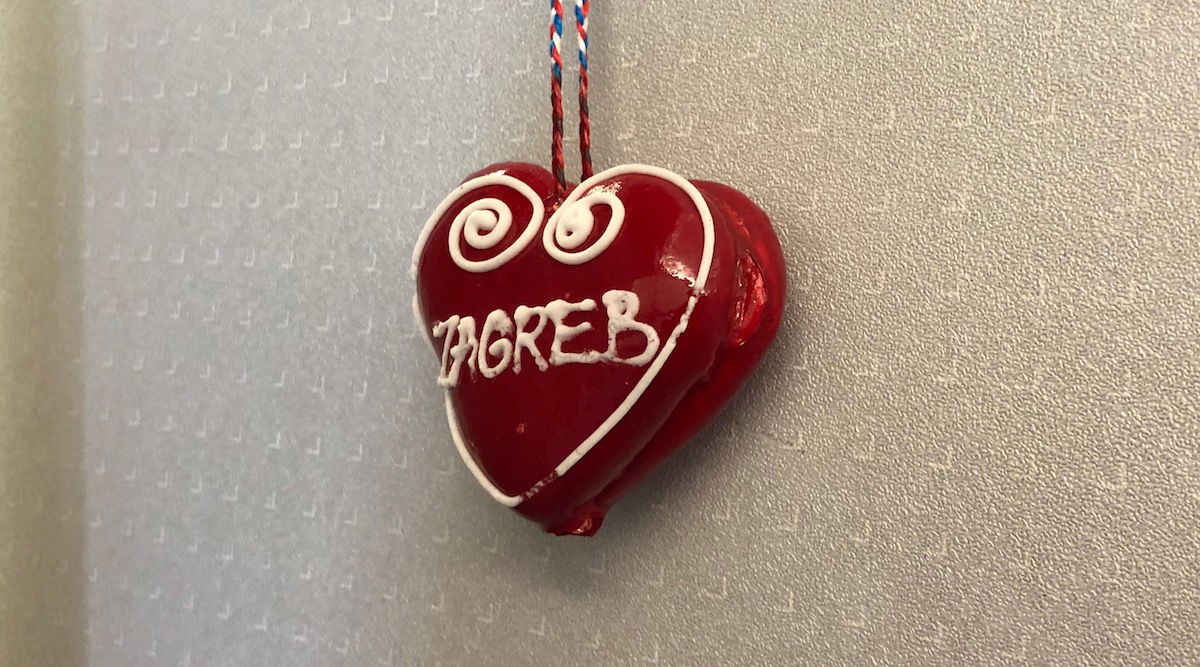 Amazingly enough this A319 had five flight attendants. I'm not sure if this was a training flight or there was another reason for that, but that's an unnecessary number of crew on such a plane.
Anyway, well done Croatia Airlines. While intra-Europe business class is rarely anything to get excited about, the effort they put into the product does show.