In mid-February Starwood's CEO, Frits van Paasschen, suddenly resigned. This was a bit of a surprising move, given that Starwood didn't have a permanent CEO replacement ready to go.
This was probably related to the fact that Starwood's stock hasn't been performing as well as some investors had hoped. This seems to be linked to Starwood growing at a fairly slow rate, in particular in the limited service hotel sector.
There's no arguing that Starwood is way behind when it comes to limited service hotels, especially when you look at the offerings of Hilton and Marriott. As a customer that's something I'm fine with, ultimately, since limited service properties aren't really something I'm after. But of course shareholders are going to have a different take, since it's also a sector where there's a lot of growth potential.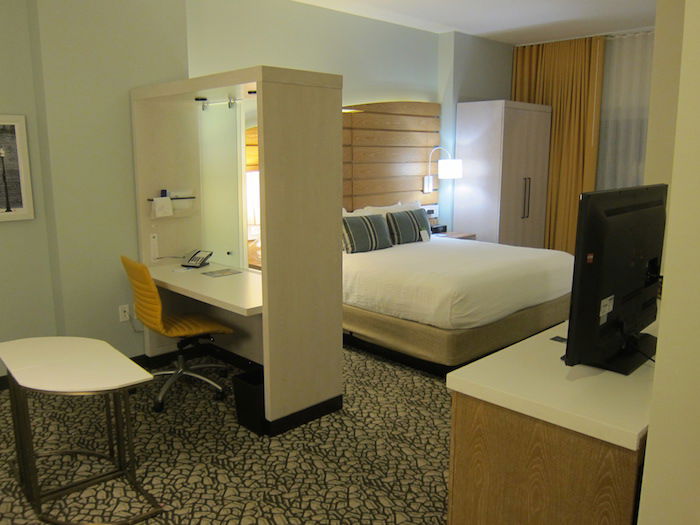 SpringHill Suites, one of Marriott's limited service brands
Bloomberg ran a story yesterday about how IHG or Wyndham merging with or taking over Starwood is a distinct possibility:
While InterContinental's 6.4 billion pound ($9.6 billion) market value is smaller than Starwood, the company is more expensive relative to sales and profit, which would pose a challenge for any deal.

"Starwood has a lot of concentration at the high end of the hotel segment, but that's not where the growth is, so they need some balance," Nikhil Bhalla, an analyst for FBR & Co., said in a phone interview. "But in this stage of the cycle, they're going to have to pay up to acquire any brands and that may not be accretive. So I think the best route for Starwood would be a sale of the company."

SunTrust's Scholes said it might be a good fit for Wyndham, which at $11 billion is slightly smaller than Starwood. Wyndham lacks higher-end brands, which is a drawback because customers that are loyal to certain hotels like to have options depending on their type of travel, he said.

Wyndham CEO Thomas Conforti has said the company is looking for acquisitions. Small transactions are more likely, but "should a big deal come up that's compelling and helps us achieve our objectives, we wouldn't shy away from it," Conforti said last month during an analyst conference. A representative for Wyndham declined to comment.
While I'm not sure a merger with IHG or Wyndham is necessarily the answer, I'd be willing to bet we're going to see some serious changes with Starwood, whatever form they come in.
On the surface Wyndham and Starwood seem fairly complementary, given that Starwood has a large variety of high end hotels, while Wyndham has a large variety of lower end hotels.
That being said, as an SPG loyalist, it would be terrible news, as I'm sure the program would change drastically.
To clarify, as someone obsessed with loyalty programs, I'm not opposed to all mergers/takeovers. For example, IHG taking over Kimpton was positive news for my stay patterns.
I love Kimpton properties, but their portfolio isn't big enough for me to exclusively be loyal to them. While that takeover is likely terrible news for Kimpton Karma Rewards loyalists, it's positive news for people like me, who like to occasionally stay at Kimptons, but can't justify staying at them dozens of nights per year. Hopefully soon enough I'll be able to redeem my IHG Rewards Club points and free night certificates at Kimpton properties.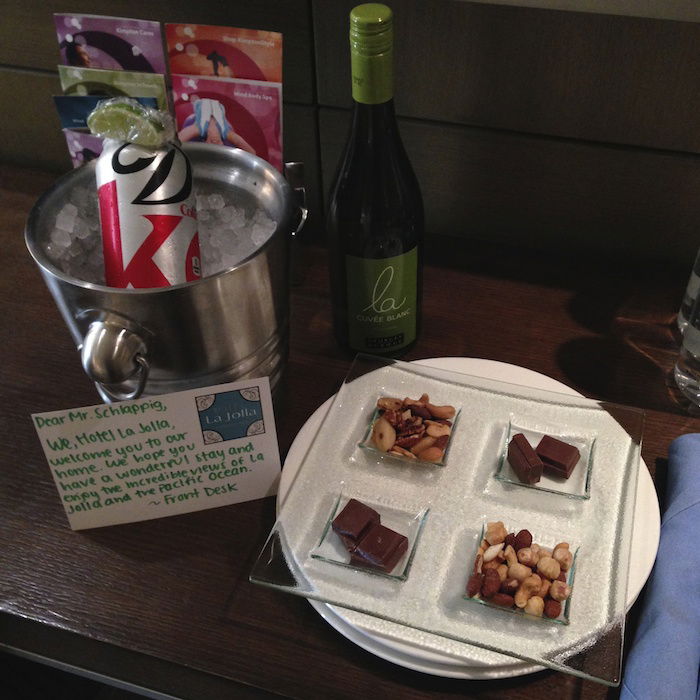 I'd expect Kimpton's amazing personalized loyalty program to be discontinued at some point
Meanwhile for my needs, Starwood is a big enough brand so that I wouldn't really benefit from the much larger portfolio, and it would no doubt lead to Starwood Preferred Guest being gutted. There does seem to be a pretty direct inverse correlation between elite benefits and the number of limited service properties a brand has.
I do hope Starwood will remain independent, though to do so they'll need to make some serious changes to keep their investors happy.
What's your take on this — what would you like to see Starwood do, and what do you think is likely to happen?