Continental to New York
My return flight was at 12:25PM, and since I had a bag to check and wanted to visit the Presidents Club for a bit I decided to get to the airport at around 11AM. I went to the "EliteAccess" check-in area, where there was no line. I was promptly helped by a friendly agent, and was on my way within a minute. I headed to security, which is split up into multiple lanes via the TSA's uber-moronic system. There was an Elite Access line and then a "casual traveler line" as well as a few others. The Elite Access line had a long wait, while the "casual traveler line" hardly had a wait, so I went with that.
Once through security I took a left turn to the Presidents Club which was only a few feet away. After showing my boarding pass, AMEX Plat card, and photo ID I was admitted.
The Presidents Club was quite nice and not too crowded. I decided to do a quick tour before settling down in a corner by the windows. Overall the club was nicer than any domestic Red Carpet Club I've seen. The architecture was nice, the furniture didn't look ancient, and there were no rats. There were even showers and a big "TV room" with comfortable chairs, which was nice.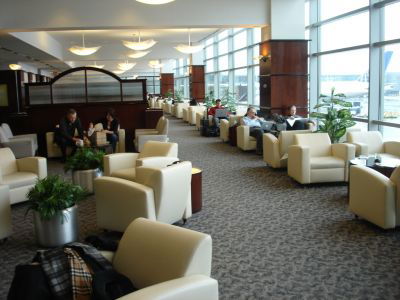 LoungeThe lounge boasted great views of the tarmac as well.

TV room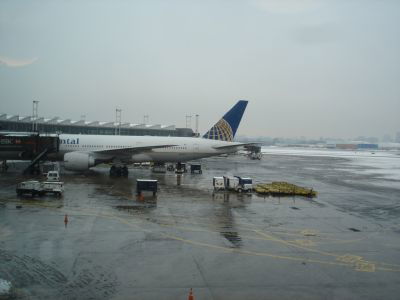 View from the lounge
The bar area was huge, and the bartender was extremely professional, in contrast to the contracted bartenders at the RCC which are among the worst in the world, in my opinion. I asked for a Diet Coke, and he responded "sure, would you like some lemon or lime with that?"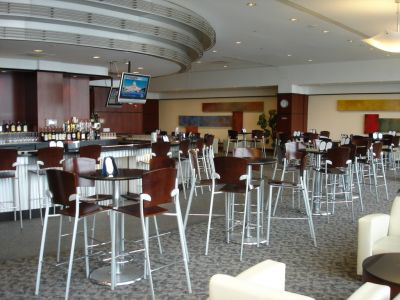 Bar area
I've heard from many people that the Presidents Club has a much better snack selections than the RCC, which I didn't notice. All they had when I arrived were mini-muffins, apples, and stale bagels.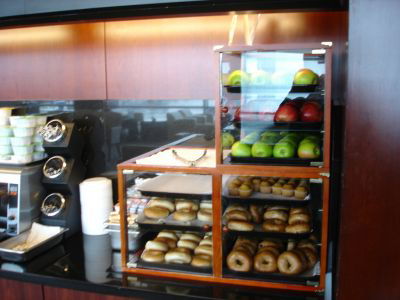 Breakfast selection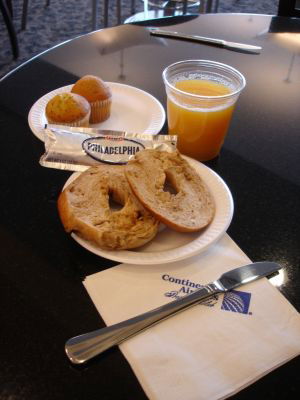 "Breakfast"
At around 11:30 they switched to "lunch" snacks, which consisted of the same cheese and crackers that United serves. I didn't see any other snacks, for what it's worth, although maybe they have a bit more in the evenings prior to many of the international departures.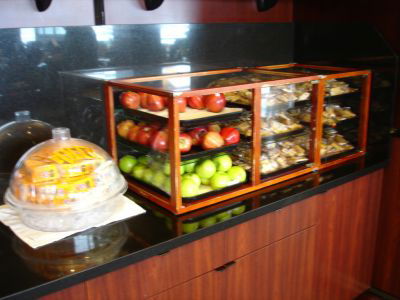 Cheese and crackers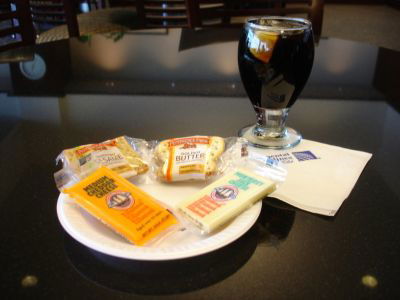 Snack
Overall I was impressed by the Presidents Club. It's definitely superior to any domestic Red Carpet Club I've been to, although it doesn't compete with "real" international lounges. Still, the free Wi-Fi, free drinks, and showers make it a solid lounge. I'm looking forward to comparing this to the WorldClubs I'll be visiting in a few days.