It's not a good time for aviation anywhere, though it's an especially bad time for aviation in South Africa. South African Airways is being cut off by the government, and a new national airline is expected to be formed. On top of that, SA Express is liquidating.
It has now been announced that another South African airline is entering business rescue, which South African Airways did in late 2019.
Comair enters business rescue
Comair has entered voluntary business rescue. For those of you not familiar with Comair, this is the British Airways franchise in South Africa (I flew them last year from Johannesburg to Cape Town). If you see what looks like British Airways 737s flying around Africa, those are Comair planes.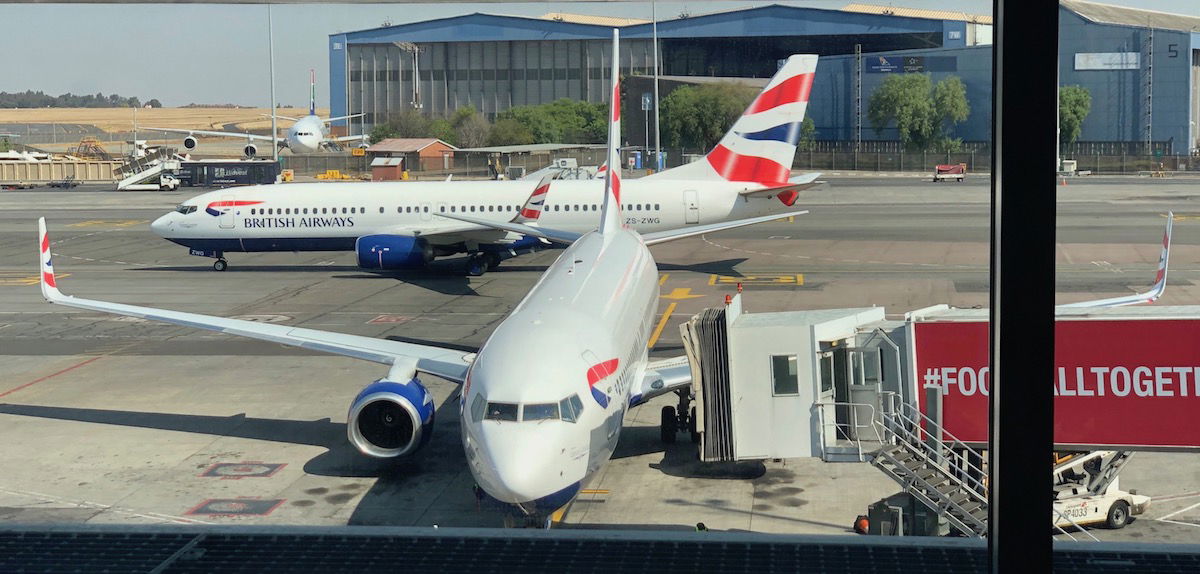 Two Comair planes at Johannesburg Airport
Comair has a fleet of about 20 Boeing 737s. In addition to operating domestic flights within South Africa, the airline also operates flights to Mauritius, Namibia, Zambia, and Zimbabwe.
British Airways owns a roughly 11% stake in the company, and they use British Airways Executive Club as their frequent flyer program.
Comair is also the parent company of Kulula.com, a South African low cost carrier that operates a fleet of 10 737s within South Africa.
What is business rescue, and why?
With this business rescue process, a specialist practitioner has taken over control of the company, with the goal of maximizing the odds of survival for the company, or at a minimum achieving a better return for creditors than if the company were to just outright liquidate.
This has come after South Africa instituted a five week nationwide lockdown, causing flights to be cancelled. Comair had already announced a restructuring in late March aimed at controlling costs, so this is the extension of that.
However, Comair wasn't exactly doing great coming into this. The airline lost over 30 million USD in the six months leading up to February 2020.
As Comair CEO Wrenelle Stander describes the decision:
"These extraordinary circumstances have completely eroded our revenue base while we are still obliged to meet fixed overhead costs.

This is a necessary process to ensure a focused restructuring of the company takes place as quickly as possible so we can take to the skies again.

We are confident that with the work we've already done and the support of our stakeholders we will get through this process and will be a more sustainable business."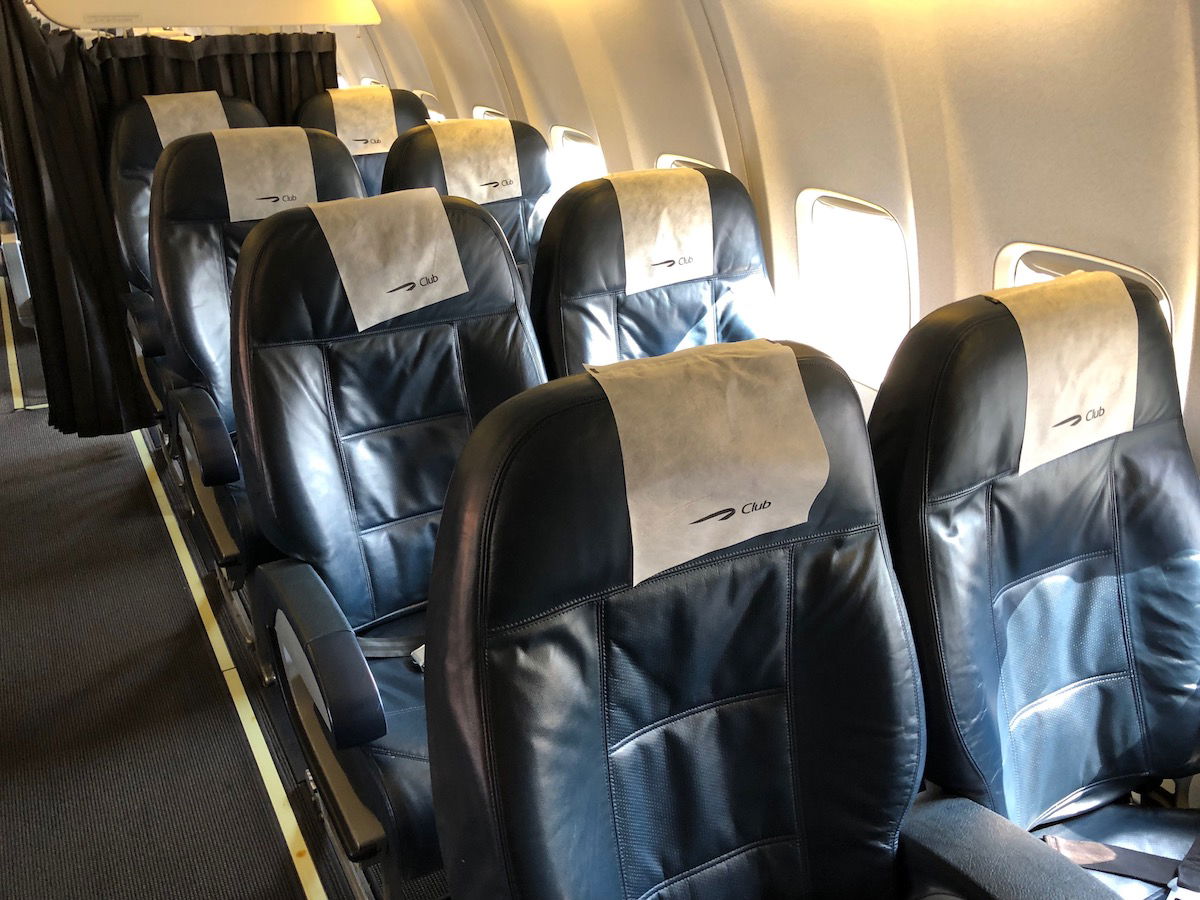 Comair 737 business class cabin
Bottom line
South Africa's Comair has entered business rescue, as the airline is no longer able to meet obligations. While the airline wasn't doing great going into the current pandemic, they weren't as much of a basket case as South African Airways.
Hopefully Comair emerges from business rescue in a sustainable way, or else there's going to be very little connectivity within South Africa, and between South Africa and neighboring countries.