It would appear that the end is finally here for South African Airways (unless the government backtracks), with discussions taking place for how to lay off all 4,700 staff at the airline. This follows the airline entering business rescue in late 2019.
South African Airways firing employees
As I wrote about a couple of days ago, South African Airways has been cut off by the government, as the country is refusing to provide additional funding to the national airline.
Bloomberg is reporting that South African Airways is currently working on creating severance packages for employees, who will be laid off starting at the end of April. This comes after the turnaround plan for the airline has failed.
Employees will be getting one month of pay, plus one week of pay for every year of service. In other words, an employee that has been at the airline for 30 years would get about eight months worth of pay. The ability of the airline to pay this is dependent upon successful sale of assets.
The administrators behind South African Airways' business rescue are now tasked with selling assets, including planes, valuable landing slots (especially at Heathrow Airport), etc.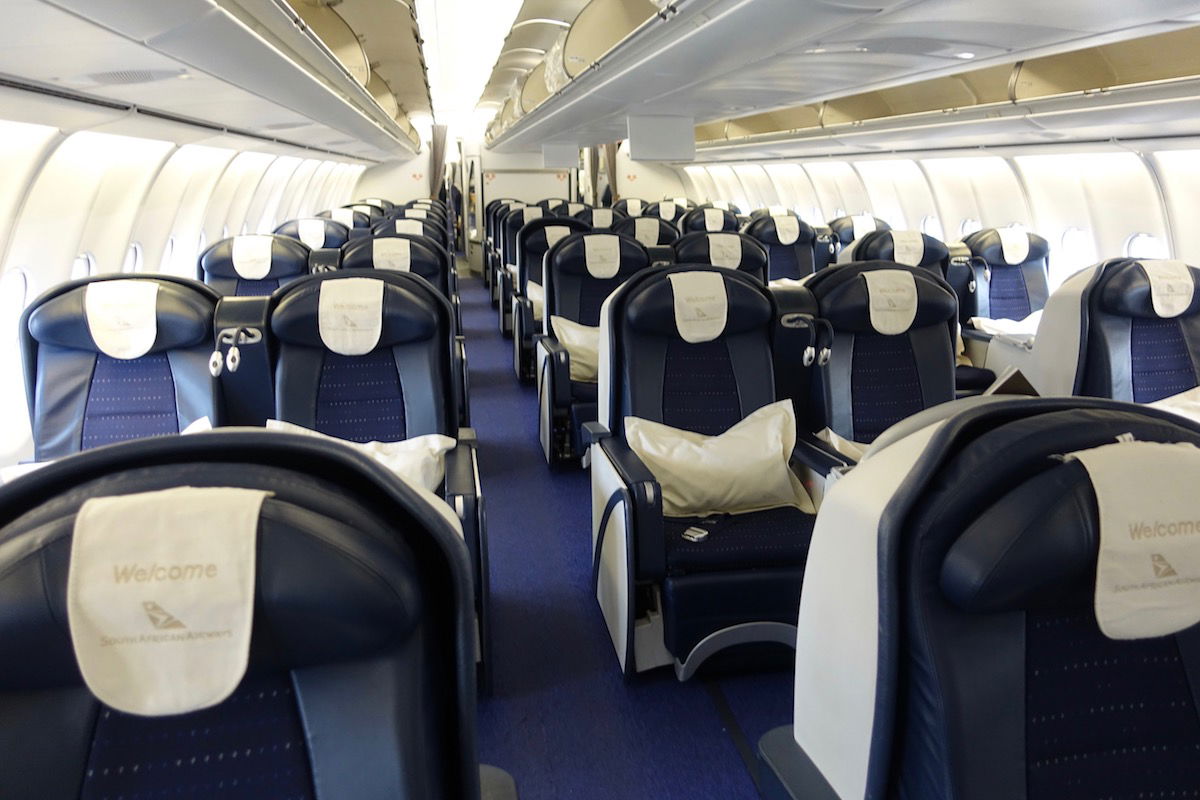 South African Airways A340-600 business class
Will South Africa get a new national airline?
In many ways the current situation at South African Airways was inevitable. The airline has been losing money since 2011, and the government has provided just enough funding to keep the airline operating, but not enough funding or direction for anything to materially change. Obviously the COVID-19 pandemic has exacerbated the problems at the airline.
South African Airways had an inefficient fleet, route network, and workforce. Seeing the airline liquidate is sad for a variety of reasons:
Thousands of people will be losing their jobs
While not the world's greatest airline, there's something nice about having a national long haul airline
South Africa is one of the biggest markets in Africa, so you'd think there would be merit to having a major international airline based there
I'll be curious to see what the future of aviation in South Africa looks like. I think the biggest thing South Africa needs as a market is domestic and regional connectivity, since that's not covered well by that many airlines. However, there are already some competitors, like Comair.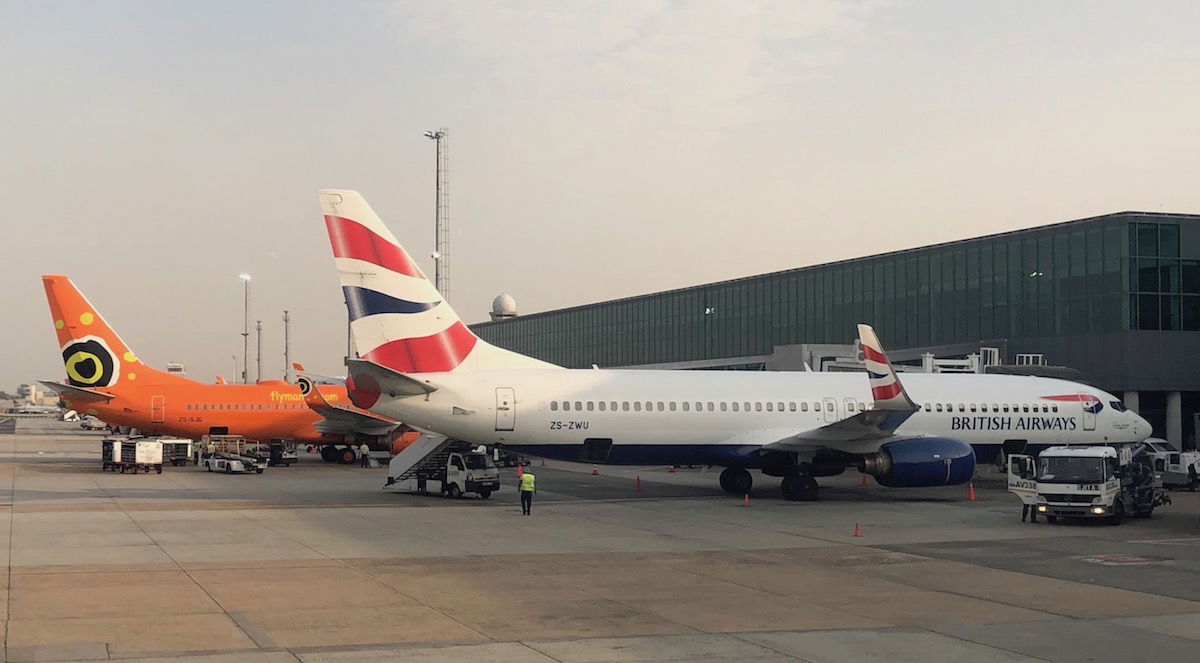 British Airways Comair plane in South Africa
Personally I feel like South Africa might not actually get a new long haul airline, because the country is pretty well covered in that regard:
The Gulf carriers all fly to South Africa, offering connectivity to all parts of the globe
Most major European airlines fly to South Africa, also offering good connectivity
Ethiopian Airlines is a powerhouse in Africa, so we could see them increase connectivity to South Africa, so you can get to most points in the world in one stop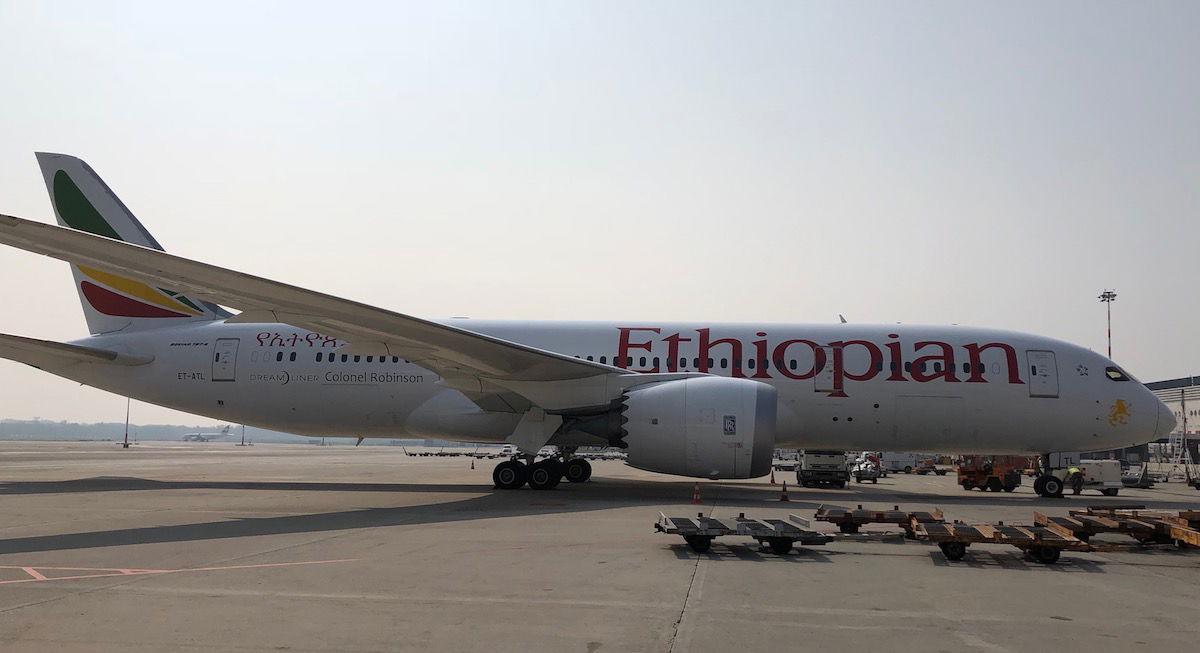 Could we see Ethiopian increase service to South Africa?
Even prior to this pandemic there was talk about how SAA should become a regional airline, and possibly create some sort of a joint venture with a Gulf carrier, so that they could funnel their traffic through a major global hub.
The reality is that most of SAA's long haul routes were also served by other airlines, in most cases at better prices, with a better product, and with more schedule flexibility.
Bottom line
It sounds like South African Airways is headed for liquidation, with employees being laid off in the coming days. Short of the government changing their mind and once again funding SAA, it seems like this is the end of the road…
I feel bad for all the employees at SAA, since I know a lot of people have worked at the airline for decades. It's absolutely awful for them to be losing their jobs. Other than that, though…
(Tip of the hat to @xJonNYC)