There have been oodles of questions over on the Ask Lucky forum about credit cards lately, from all corners of the globe. In the US, maximizing credit cards are one of the easiest ways to earn miles and points, so it makes sense that people would want to find ways to get similar benefits in other countries.
I have a decent handle on international credit card options, but my understanding is by no means exhaustive. So I thought it would be helpful to go through what I look for in a credit card, and what you should look for in a travel card. This is somewhat separate from taking advantage of promotional welcome bonuses, and is intended to be general advice that will help you choose the best option no matter where you live.
Transferable points are best
There are basically three main "types" of points you can accrue via a credit card:
Program-specific points, like British Airways Avios, or Hilton Honors points
Bank rewards points that essentially offer cash-back or a rebate
Flexible points that can be transferred to a partner program
And if you want to travel anywhere, ever, using miles — well, you probably want the latter.
That's because each airline program has different sweet spots for awards. Some programs offer great deals to some regions, and other programs often can't even get you where you're thinking of going, much less in a premium cabin. Try using United miles to fly between the US and Tahiti some time.
American Express Membership Rewards is probably the most prevalent of the international options, so let's use that as an example. In most cases, Membership Rewards points transfer to about a dozen airline and hotel partners. The ratios for hotels are almost universally a weak value, but the airline options can be great.
If you have a Membership Rewards earning card in Brazil, for example, there might be times where transferring your points to Delta gives you better award options than transferring to Avianca. The key is that you get to make that choice prior to each redemption.
Most importantly, transferable points give you the flexibility to accumulate lots of points in one area, and then divide them among programs as needed. This protects you from devaluations of a particular loyalty program, and generally allows for better redemptions than if you have your points in a single airline. I tend to believe infrequent travelers should be loyalty agnostic regardless, and this is just another example.
Bonus categories
The next consideration when choosing a credit card is the rate at which you will accrue miles. This blog is aptly named, because regardless of how you value your miles, you're still earning them One Mile at a Time. If you can think about maximizing the points you earn with every interaction, your miles will obviously add up more quickly.
For example, many credit cards offer bonuses on groceries or fuel. Most people have these expenses anyway, so if you can earn double or triple points on these transactions that certainly helps to bolster your mileage balances.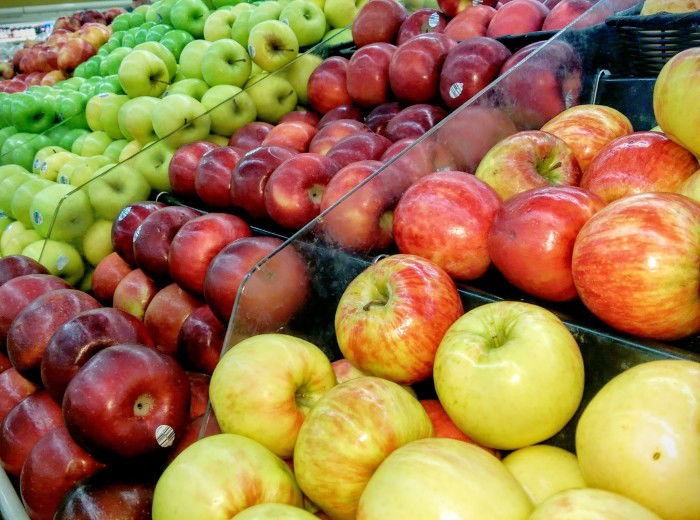 2x points on apples > 1x points on apples
Other cards might offer a flat 1:1 earnings rate. So you're only ever going to earn one point for every dollar you spend. Of course, it's better from an earnings perspective than paying cash, but it will take much longer to earn miles at 1pt/$1.
If you can get a card (or two), that bonuses your spend across several categories that will really help. The US market is of course phenomenal for this, and I don't think there are many purchases I make nowadays where I'm not earning at least 1.5 points for each dollar. But anything you can do to increase your earnings rate helps.
Perks and benefits
Does your card offer lounge access? Discounts on hotels? Reimbursement of airline fees? VIP access? Enhanced award availability? Rental car insurance? Something else?
Banks are always looking for ways to differentiate themselves to consumers, and some of these perks can be quite valuable. You'll have to decide which benefits are most important to you, but sometimes it's worth paying a higher annual fee to have access to these extra features.
Beyond that, some credit cards offer "threshold bonuses" whereby if you spend a given amount in a year you get extra goodies. This might come in the form of bonus points, a companion certificate, or something else. Make sure to look into all the details to find the card that will be most helpful in achieving your travel goals.
Managing your credit
More than anything else, you want to be financially stable and organized before delving into credit card rewards.
Financial guidelines vary by country, but in most cases it doesn't make sense to look at a travel credit card if you aren't able to pay your balance in full every month. In the US, at least, the best most lucrative cards also have the highest interest rates, so you can quickly obliterate the value of the miles earned if you're carrying a balance and paying interest..
Bottom line
If you have good credit and are financially responsible, you should be able to leverage some variety of loyalty credit card regardless of where you live. Of course, if you travel a lot away from home, one of the most important benefits you should consider is no foreign transaction fees.
While different countries will have unique cards and bonus structures, using the credit to your advantage can help you to maximize the points you're earning through your everyday spend.
Does anyone have particular cards they recommend in their country? What is working well for you?