In 2014 I flew China Southern's A380 first class, a ticket I had booked with my Korean Air SkyPass miles. At the time my goal was to try every A380 first class product out there (which I've done at this point), and China Southern is one of the airlines operating the plane.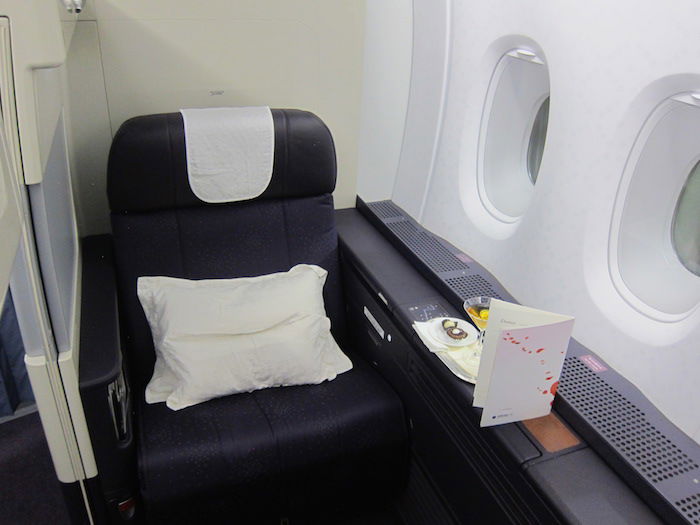 Well, the flight was bad. Amusingly bad. From the $5 sparkling wine (literally $5 in international first class), to the flight attendants double bunking in all the empty first class suites, to the inside of the toilet consistently looking like a dessert you'd order at TGI Friday's due to the crew's use, it was probably my worst international first class flight.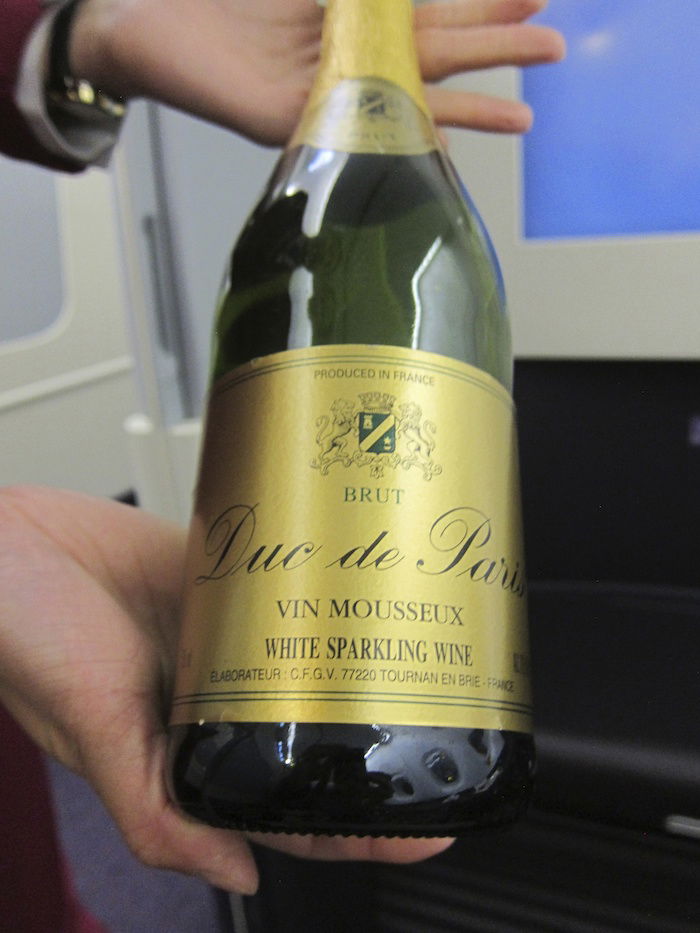 My review seemed to gain some traction on Chinese social media, and I suspect to save face China Southern's management reprimanded the entire first class crew & purser.
The airline's "assistant president of airline products & services" emailed me to reassure me they'd be making changes based on my feedback. The email read in part as follows:
On reviewing your comments, the company management put heavy emphasis and asked the service dept. to conduct an immediate and thorough survey towards what you have pointed out. And internal discussion has been made on how to improve our premium passenger service and international flight services especially on software, e.g. catering service, cabin supplies and service staff in a short term.
Well, while I'd like to fly China Southern again soon, I haven't had the chance yet. So I think it's only fair that I share the email that reader Brian sent me, regarding his recent China Southern business class flight from New York to Guangzhou.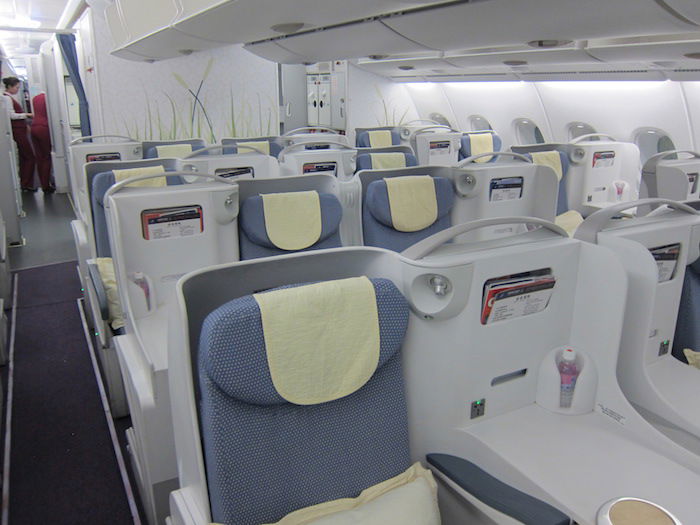 The email read as follows, in part:
First (and perhaps most importantly), I can report that they've retired the illustrious and incomparable Duc De Paris in favor of a respectable Taittinger (I did not catch the year). I have no idea if they serve something else in F. On my outbound flight the Taittinger was served at room temperature, which I chalk up to the general Chinese disdain for chilled beverages of any kind. Coming back to the US it was chilled somewhat. So you may have victoriously struck a blow on behalf of bubbly drinkers everywhere with your review.

The service was generally good, though somewhat quirky. The FAs were very attentive and well-intentioned; they frequently refilled glasses and checked if the passengers needed anything. They were smiling, polite, and helpful in a way that FAs on the legacy US carriers rarely are.

However, they still insist on taking your food order for the entire 16 hour flight at the beginning, after which they take the menus away. The depth of English comprehension by the FAs is generally shallow, which isn't a huge problem as I'm not necessarily trying to discuss 19th century French philosophy with them, but it would be nice to be able to go beyond basic phrases and gestures, especially as one would expect on flights originating in or going to the US.

The food itself has not changed much since your last review – the items range from quite good (a lamb chop), to more or less inedible (some of the canapes).

They apparently did take your criticism of the bathroom to heart – the J lavs were kept pristine during the entire flight, with the FAs actually folding back the tip of the toilet paper after each refreshing of the lav.

Much like your impression of F, the J hard product is very nice – I had a "true" window seat which was very private and comfortable. Despite being 6'0″, I slept easily.

Their ground operations were also surprisingly nice – I connected to PVG at CAN, and they had someone meet me immediately after deplaning to escort me to my connection via golf cart. Considering the distance between the terminals at CAN, this was very helpful.

Overall, I had a positive experience with China Southern and would definitely consider flying them again, particularly when comparing J fares with their competitors (in the interest of saving my employer a few bucks).
Wow! Now, while service on Chinese carriers can be hit or miss (as I recently learned on China Eastern flying from Los Angeles to Shanghai and then from Shanghai to Colombo), color me impressed that they've upgraded the champagne significantly. While that's not the most important aspect of a flight, it is an investment on management's part, and shows they're listening. I wonder if the bathroom was so clean simply because this happened to be a good crew, or if they've changed the requirements.
Regardless, kudos, and it sounds like I might have to take another China Southern flight sometime soon!
Has anyone else flown China Southern lately? What was your experience like?