Hello from Los Angeles! After flying from Singapore to Shanghai in China Eastern's (sort of) first class, I connected to Los Angeles. The flight from Singapore to Shanghai was only "sort of" first class because I had the longhaul first class seat, though the service matched what you usually receive in business class.
I was wondering what China Eastern's first class would be like on one of their flagship, longhaul routes, from Shanghai to Los Angeles. I'll have a full trip report soon, so here's a teaser.
To sum up the product in a sentence, I'd say China Eastern's first class is perfectly okay — the service was well intentioned, food was plentiful, Wi-Fi free, and I got a great night of sleep. That's actually significantly better than I was expecting the flight to be.
There was a Salvatore Ferragamo amenity kit, which was reasonably basic.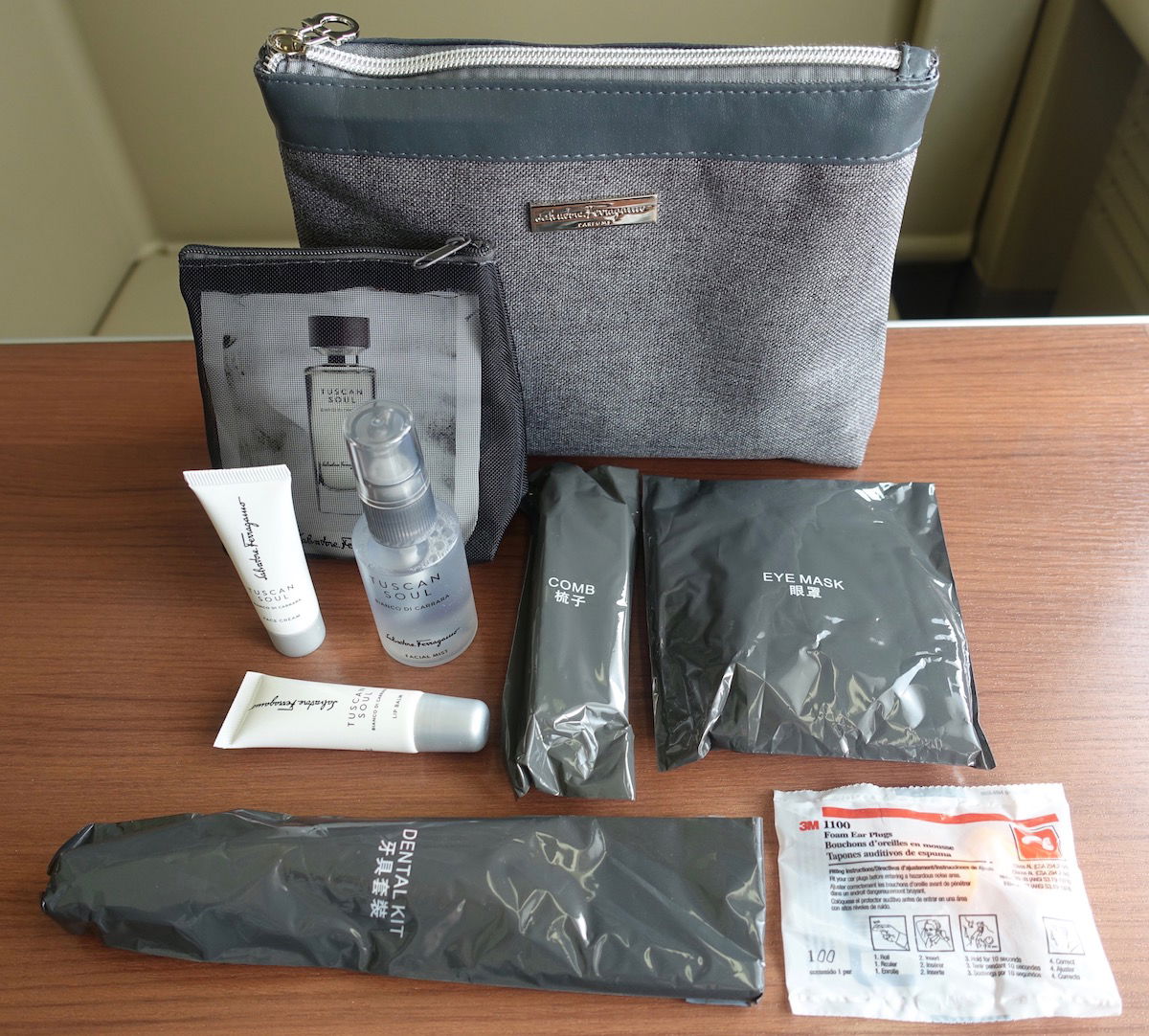 There were also pajamas, which were comfortable enough, though not the highest quality ones I've been offered on a plane.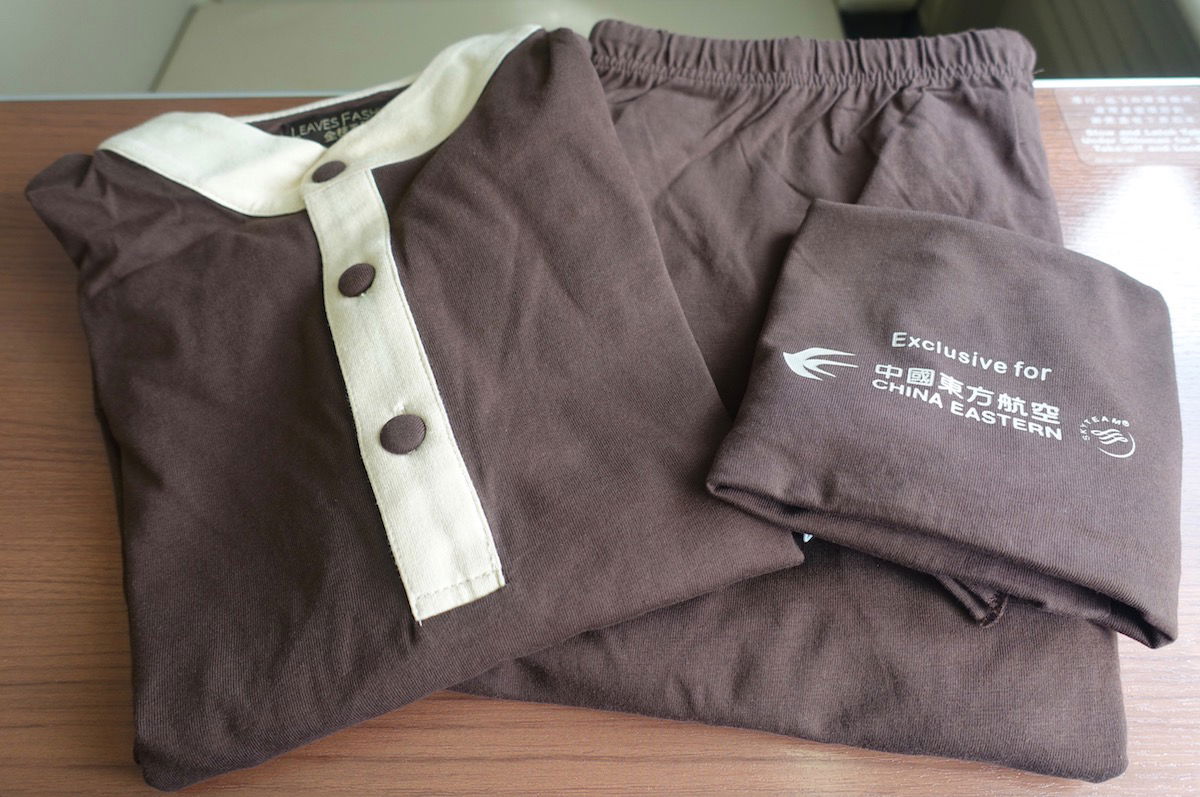 The meal was easily the biggest meal I've ever been served on a plane (at eight courses, what the heck?!), and I didn't even ask for most of the stuff I was served.
Service began with mixed nuts, breadsticks, and foie gras. #random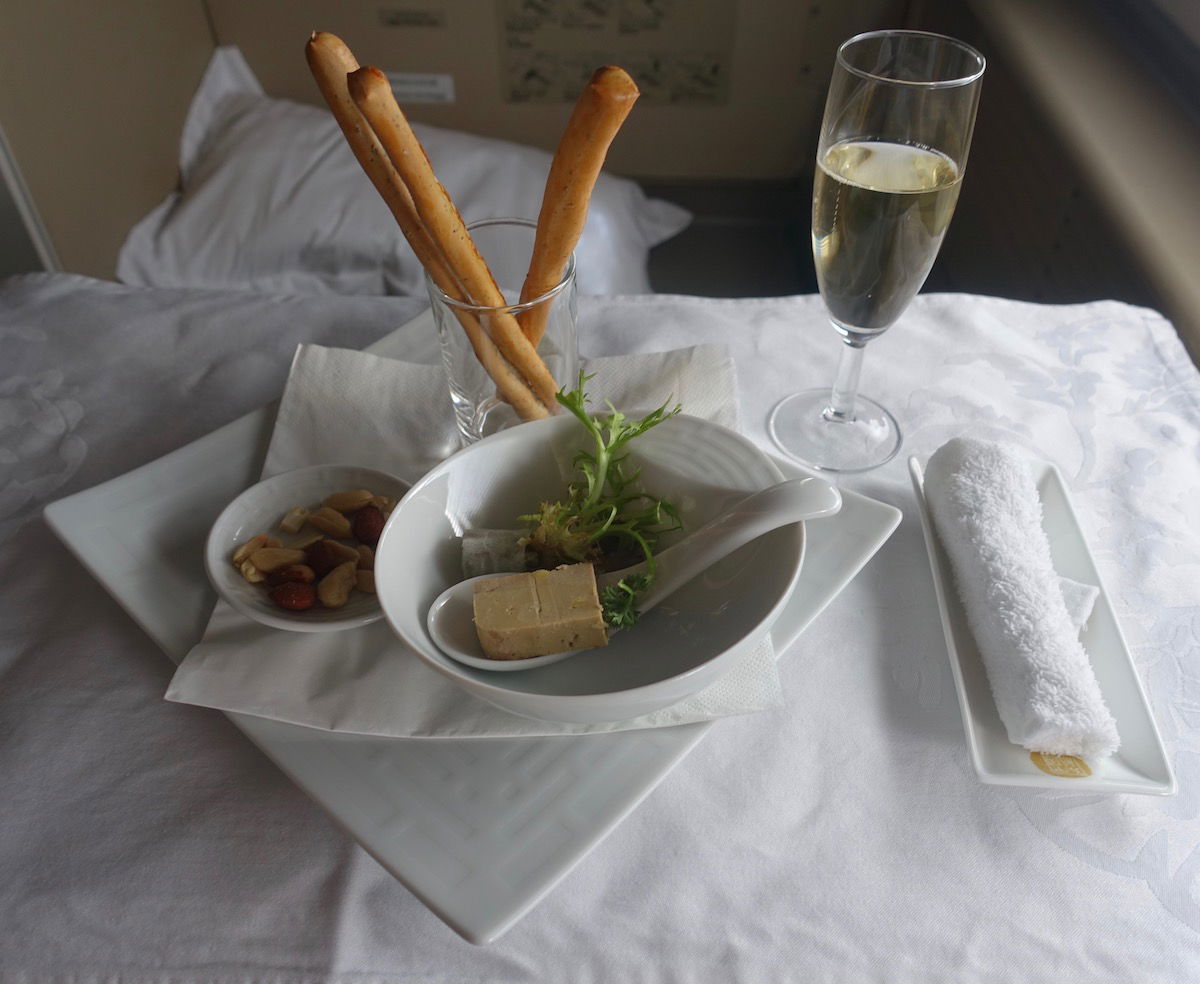 The champagne was supposedly Perrier-Jouet, though it didn't taste like it, and I never saw the bottle.
The starter consisted of lobster with mashed potatoes, though the mashed potatoes were quite literally frozen solid. In addition to getting a personal breadbasket, I was also offered a selection from another basket, which had corn, purple potatoes, and more.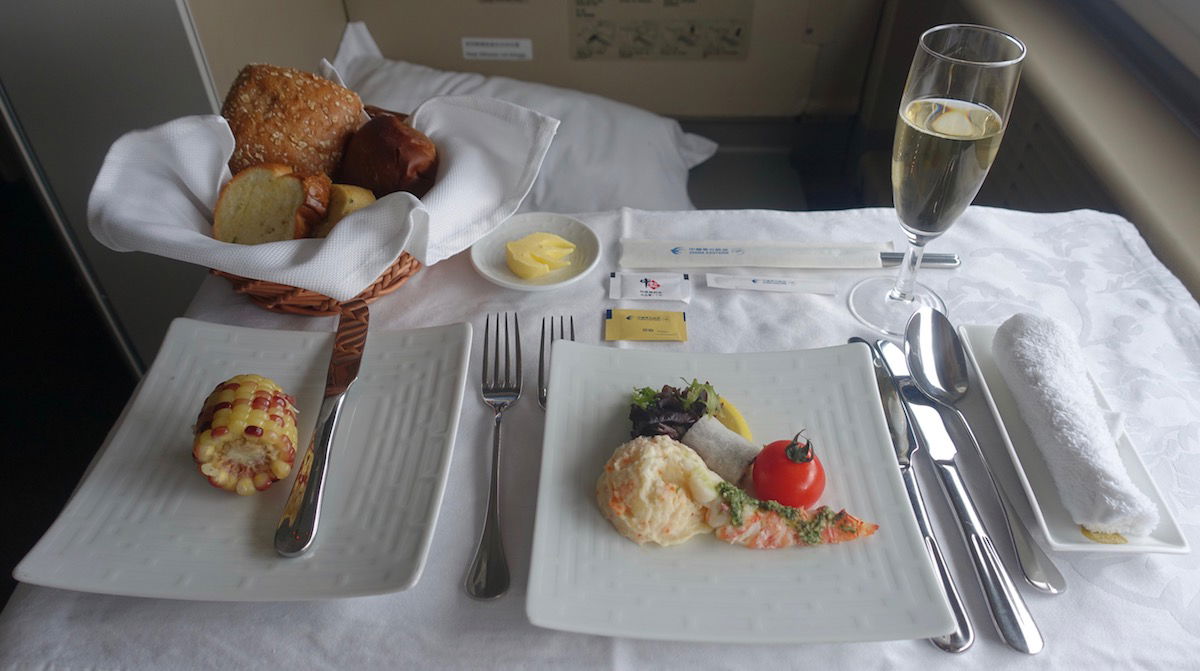 Next up was a potato and beef soup.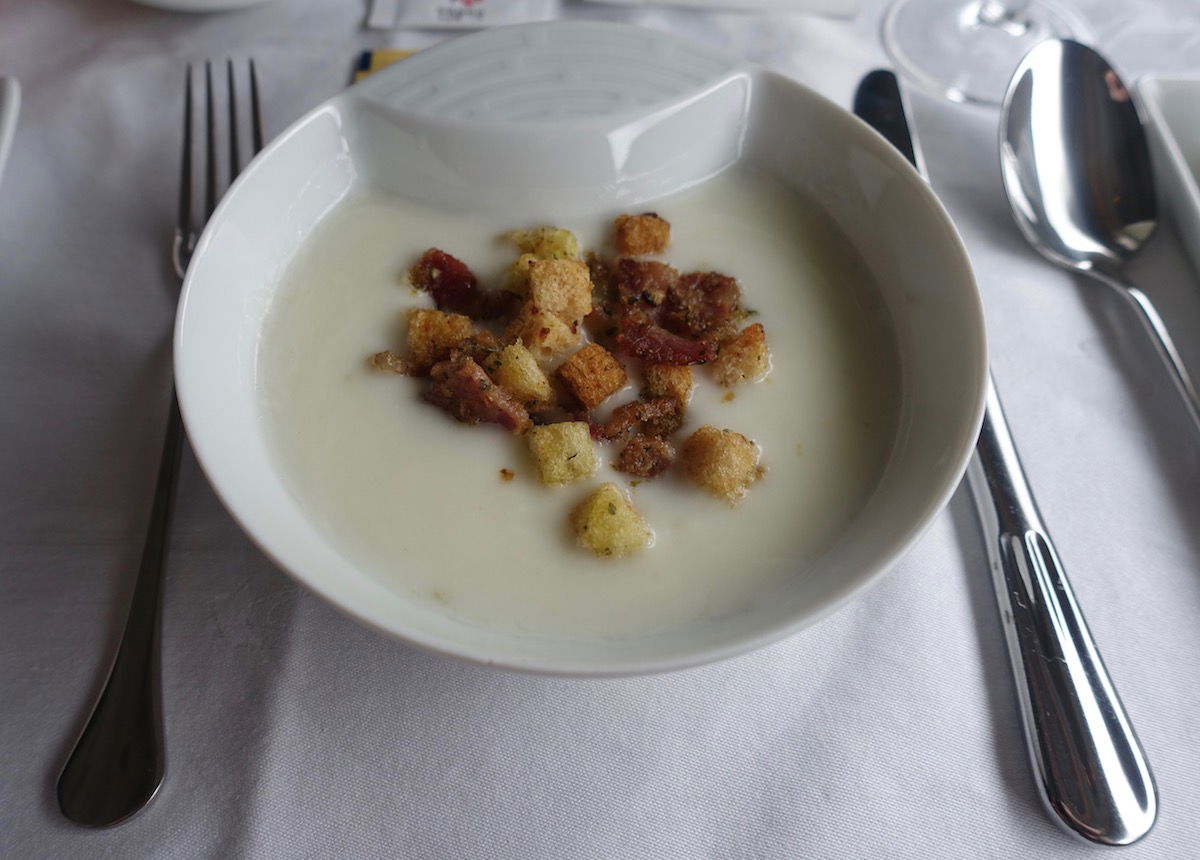 Then there was a salad.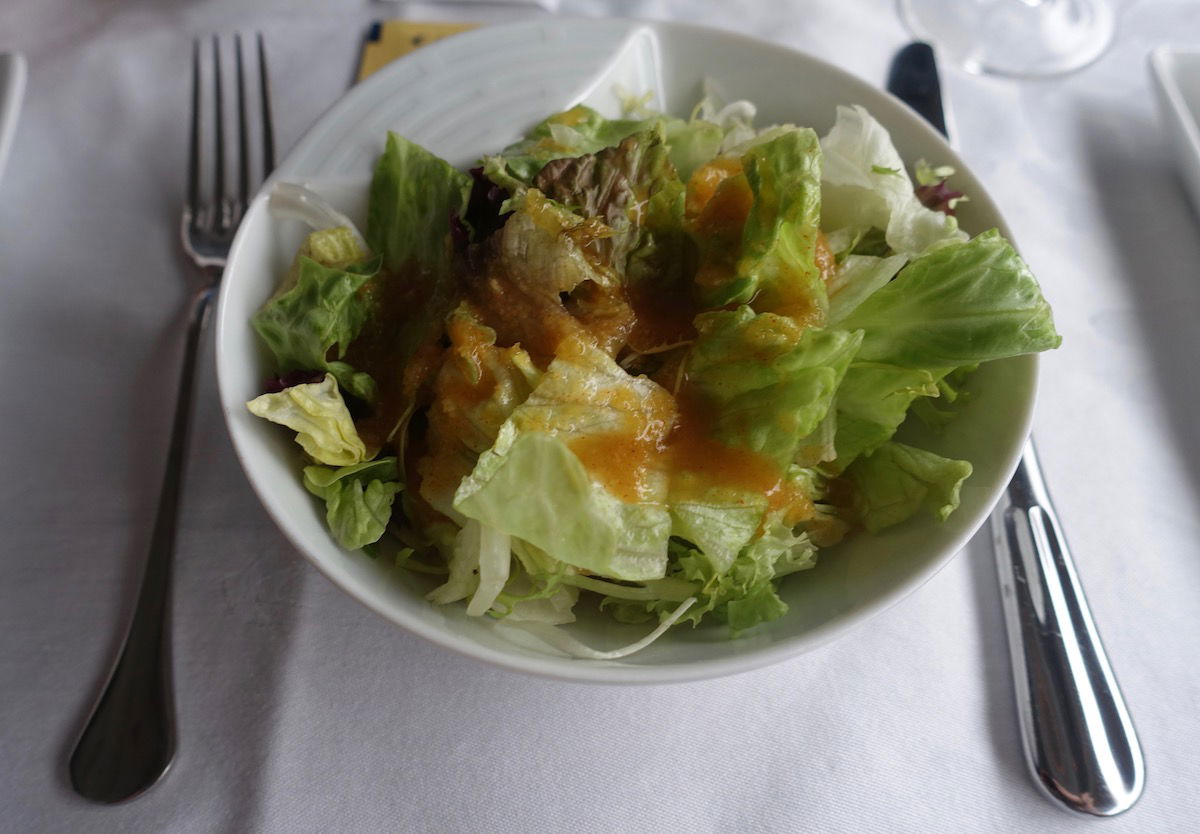 For the main course I had prawns.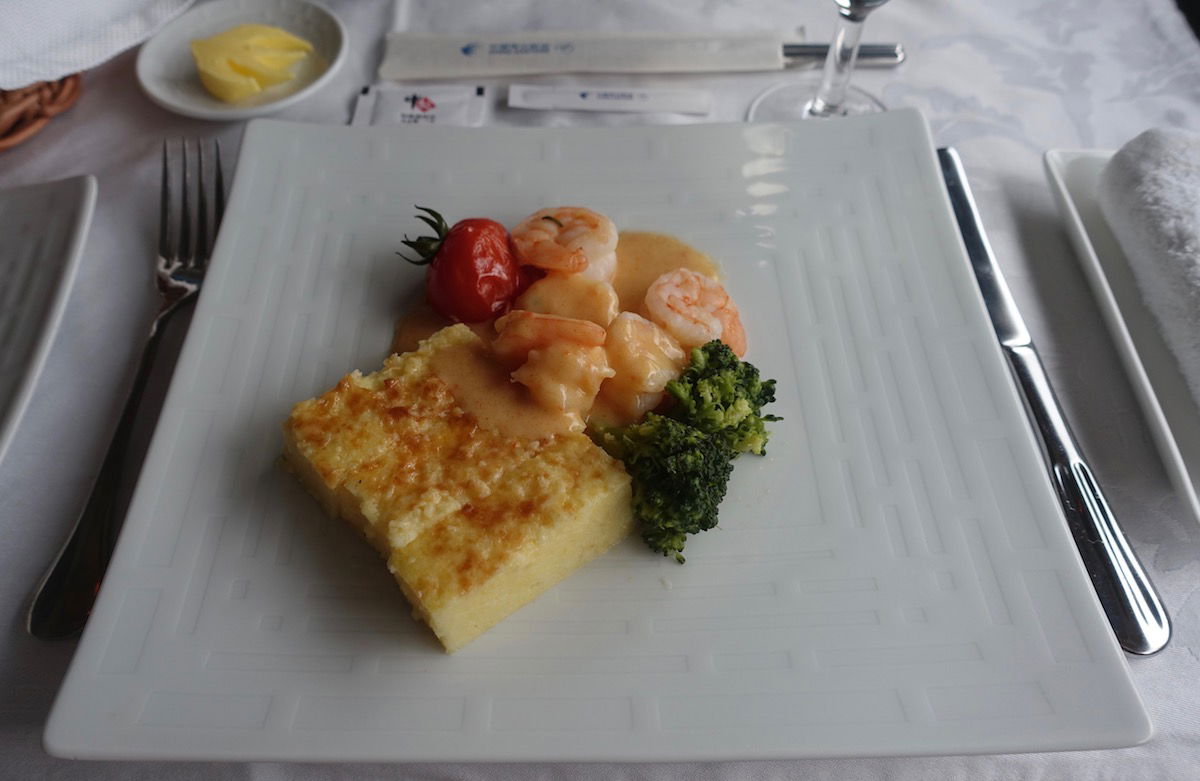 Then there was a cheese plate.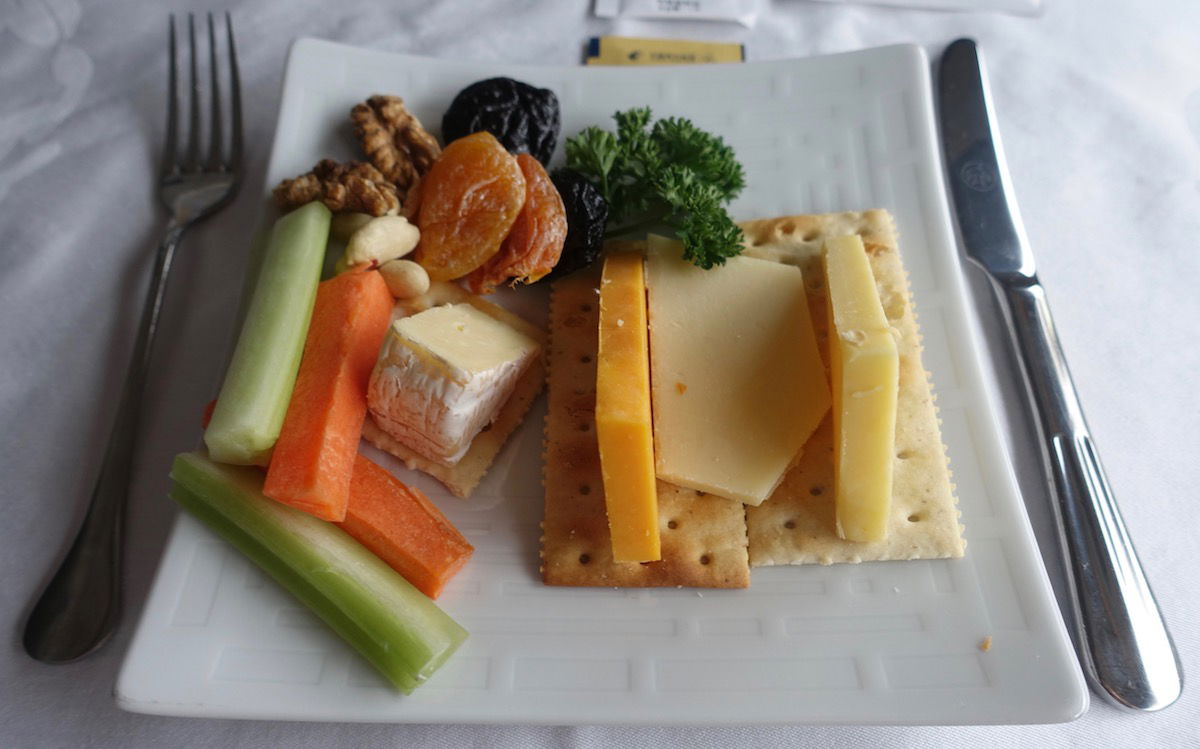 Then a fruit plate.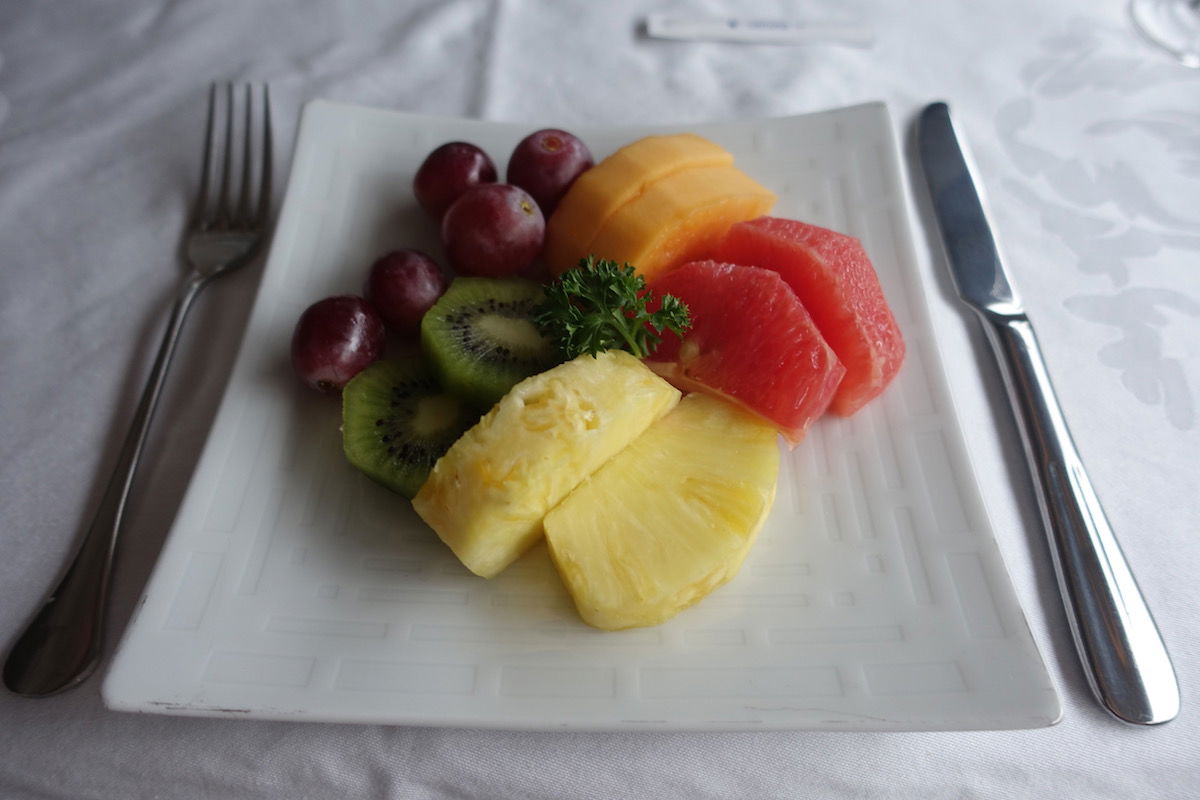 And then I was just automatically served two desserts. What the actual heck?!?!?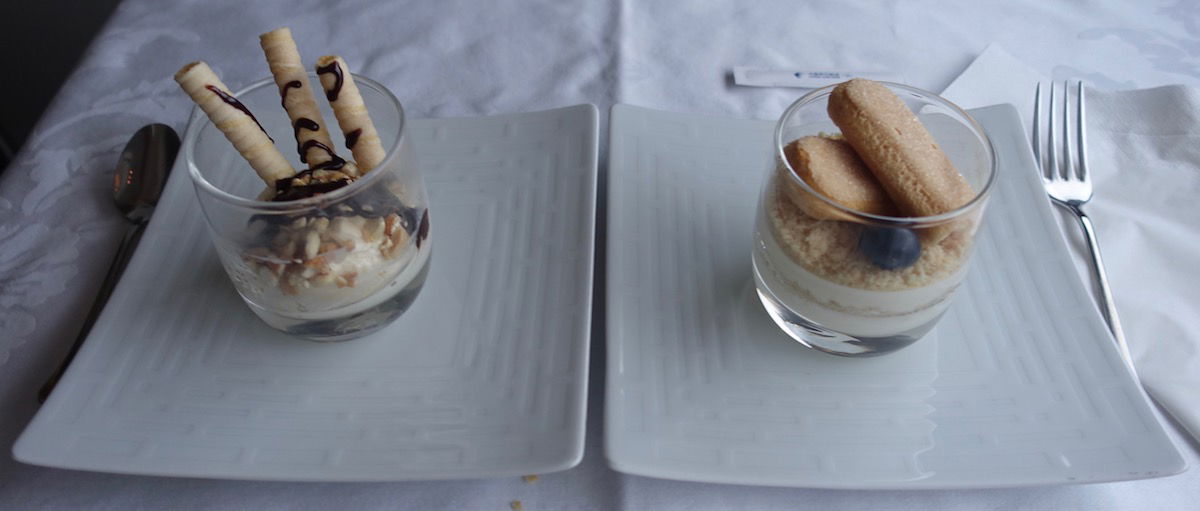 None of the food was great, though it mostly wasn't offensively bad either. I was amused by just automatically being served all eight courses, including two desserts. I nibbled a little bit at everything, and was stuffed by the end of the meal.
I was tired on this flight (it had been a long few days), so slept for about eight hours of the 11 hour flight, which is awesome. The bedding was decent enough.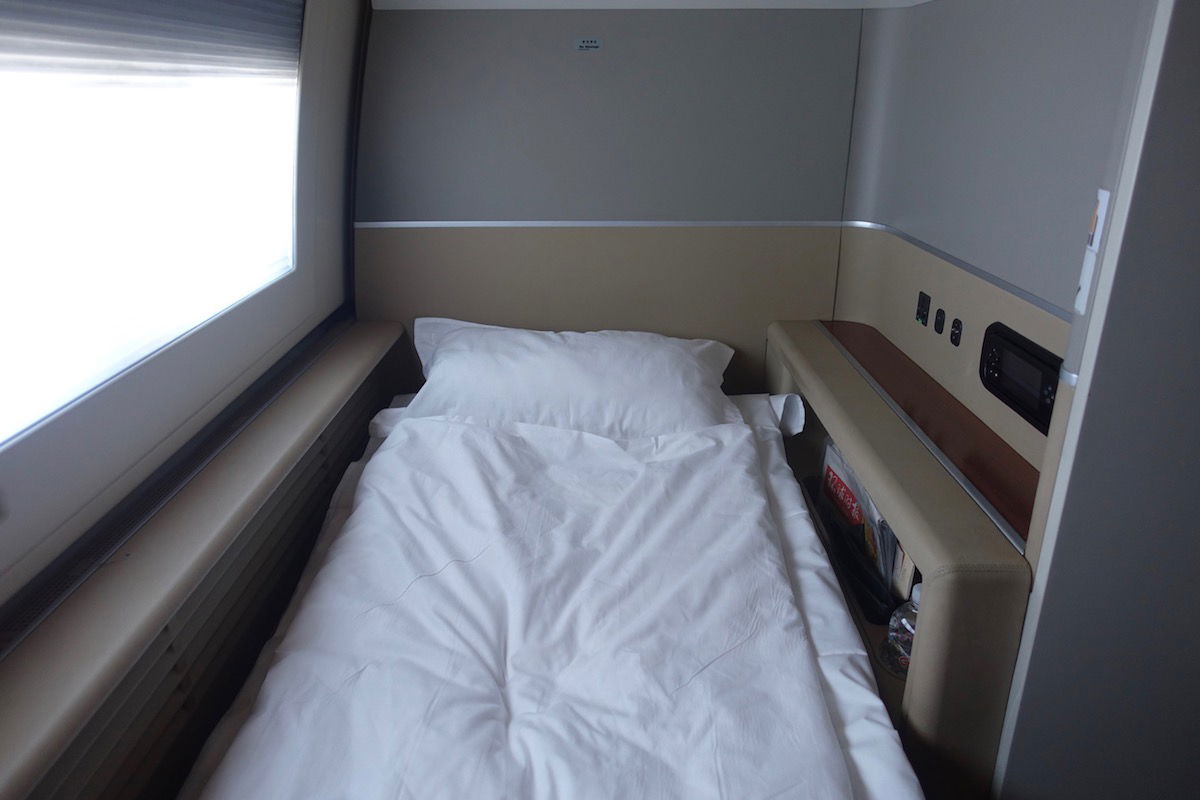 Much like on the previous sector, the crew was extremely well intentioned. Their English wasn't great, but they really meant well and were attentive. There were two other passengers in first class, though they didn't eat, so service was as attentive as it gets.
China Eastern also offers free Wi-Fi. While it's slow and subjected to the lovely "Great Firewall," it's still nice that they have free Wi-Fi.
Unlike the last time I flew between Los Angeles and Shanghai, the pilots weren't lighting up the entire flight. I smelled cigarette smoke a couple of times, but that didn't bother me as much as having that smell the entire flight.
So all things considered China Eastern exceeded my expectations. I had really low expectations and figured this would be one of the worst first class products I've flown, though between the spacious suite, the well intentioned service, the filling meal, the free Wi-Fi, and the solid bed, I wouldn't hesitate to fly them again in first class.