Hello from Shanghai! I'm slowly working my way back to the US, and am flying from Singapore to Los Angeles via Shanghai. One cool thing about this routing is that both of my flights are operated by Boeing 777-300ERs, featuring first class suites. As y'all know, my past experience in China Eastern business class left a bit to be desired, so I was curious what their first class would be like.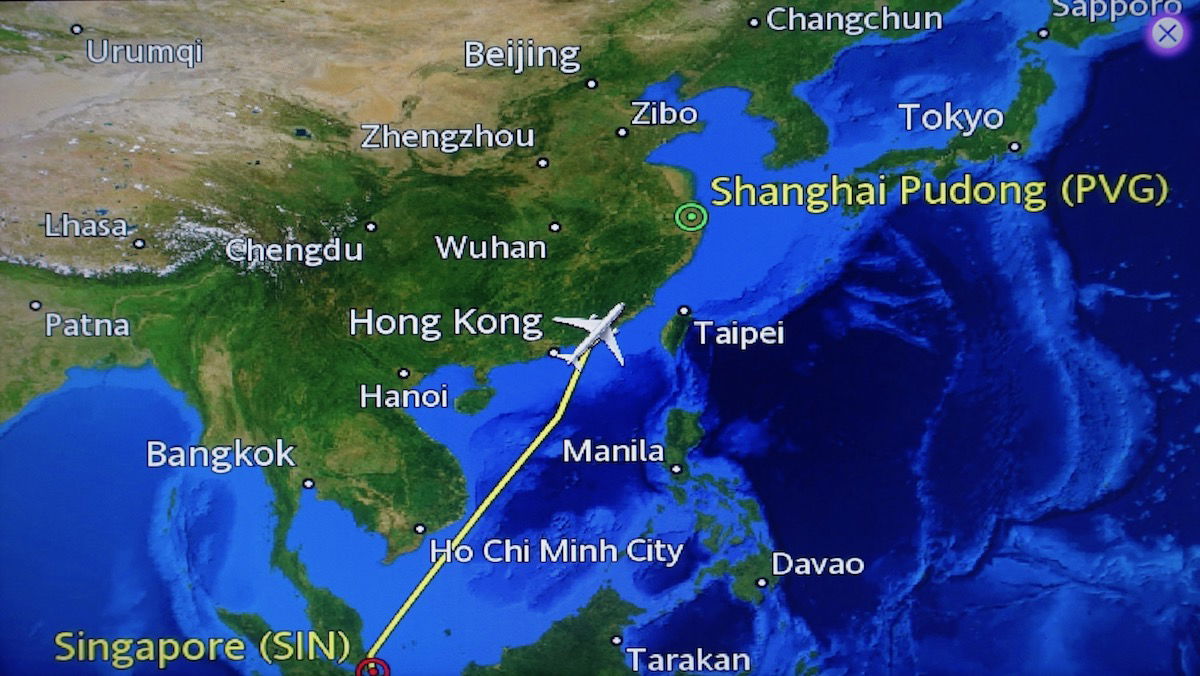 The first class cabin is really spiffy-looking, with just six suites. There are two rows of seats along the windows, two seats in the center, and then probably the widest walkway I've ever seen between aisles.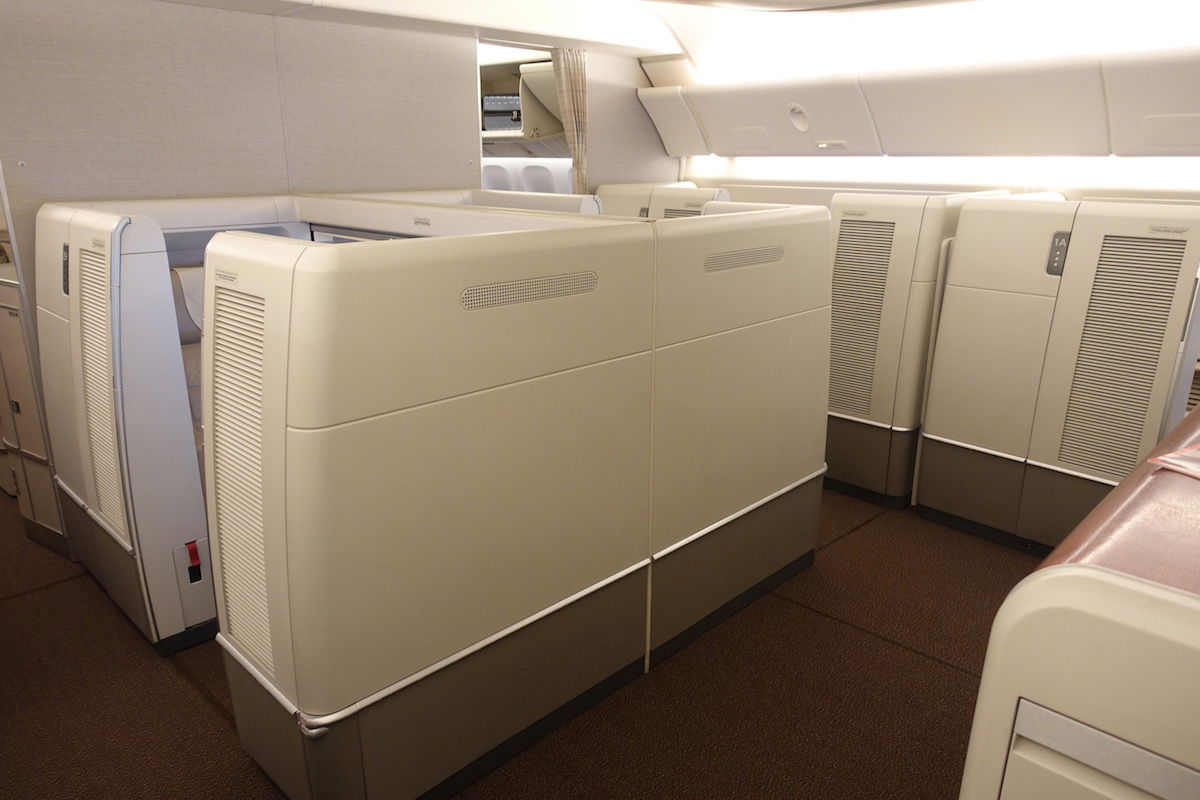 The suites are already showing their age, though they're spacious and comfortable. Perhaps my experience was even better since I was the only one in first class.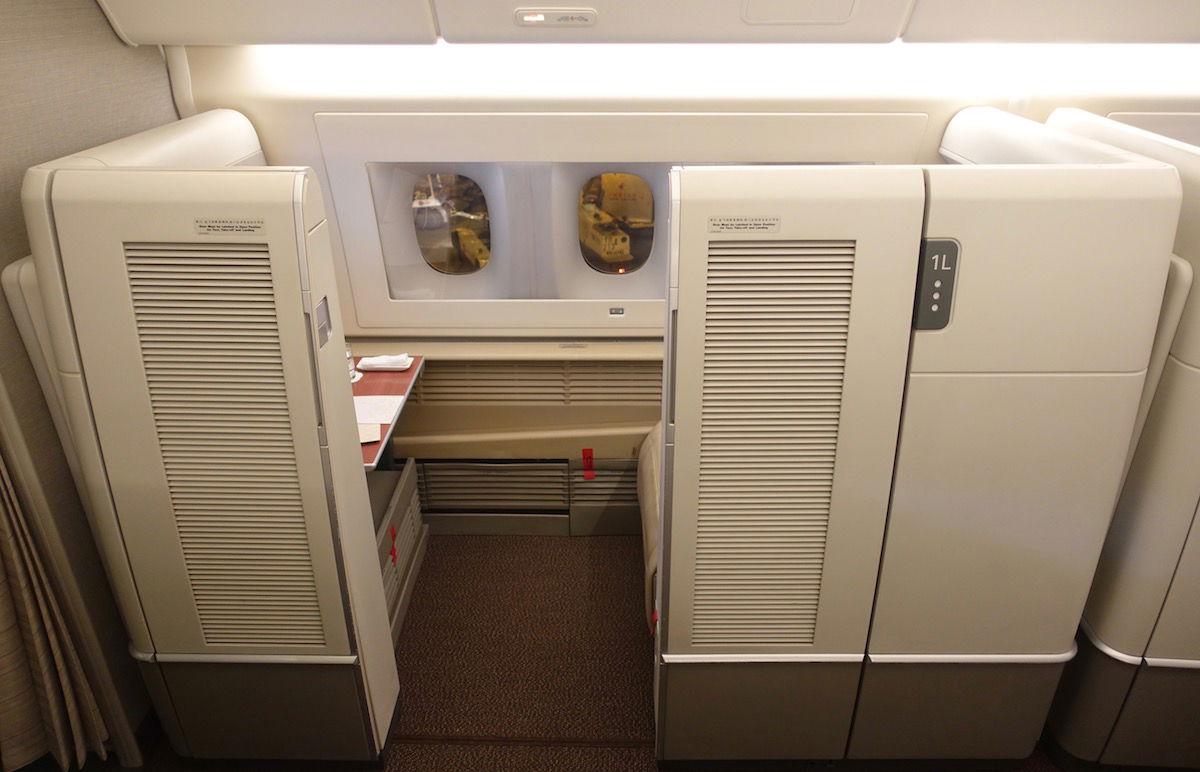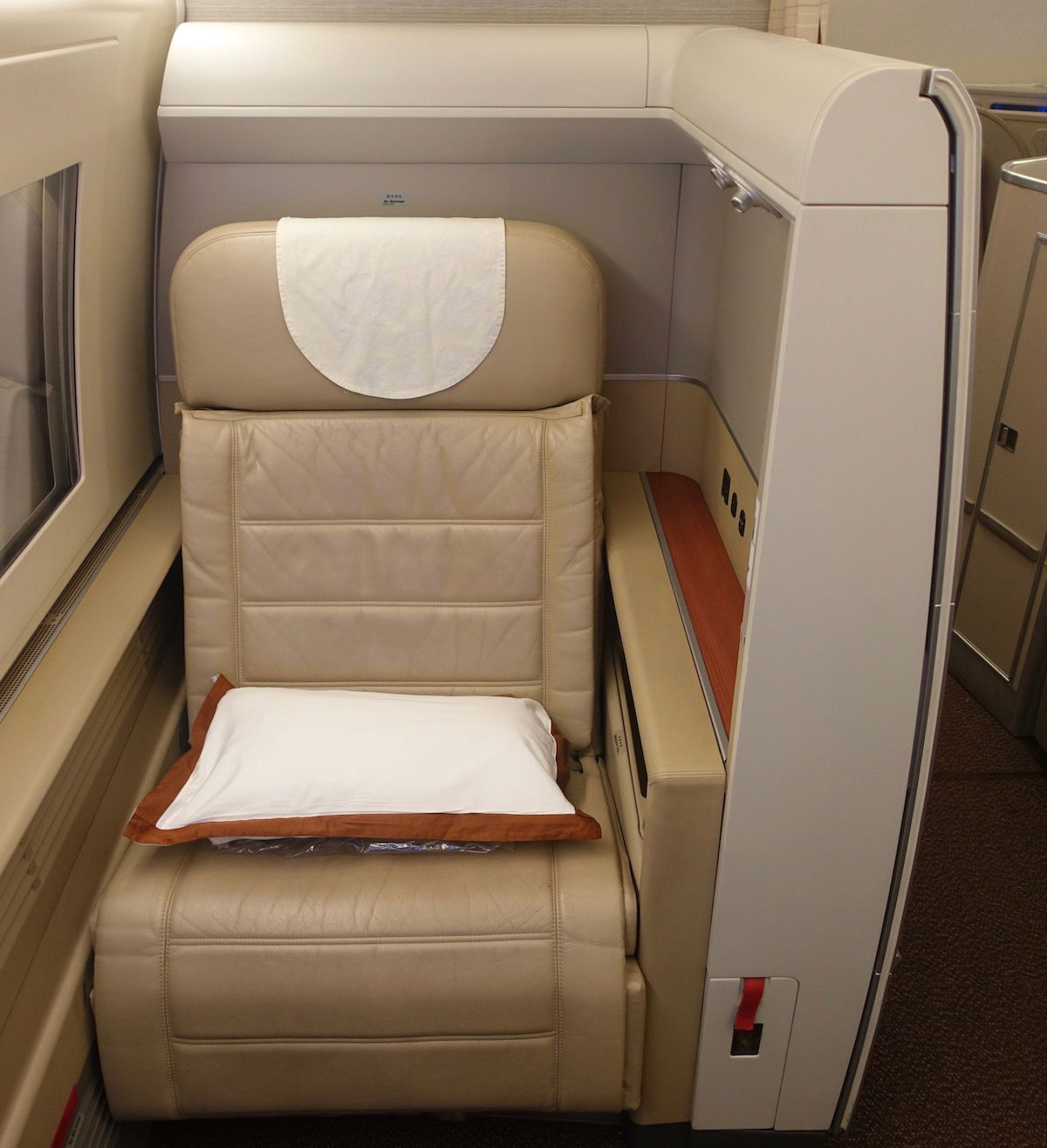 While the first class cabin was in fact sold as first class, it seems like they didn't actually differentiate the service in any way. I can't hold this against them too much, since it looks like they only very rarely fly 777s between Shanghai and Singapore. So the menus, amenities, drinks, and food, were all from business class.
What was the amenities like on this 4hr15min redeye? There were slippers, eyeshades, and a dental kit.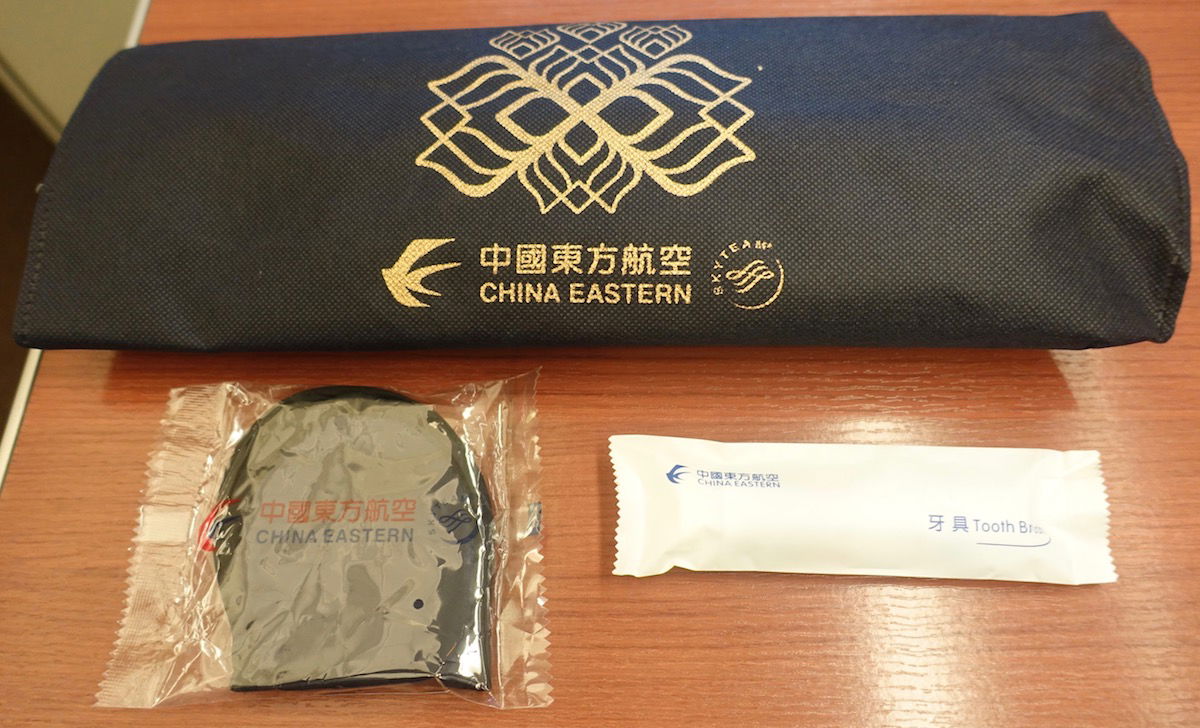 Then there was a basic pillow & blanket. The pillow was quite nice, while the blanket was basic, though this was obviously just their standard short-haul business class bedding.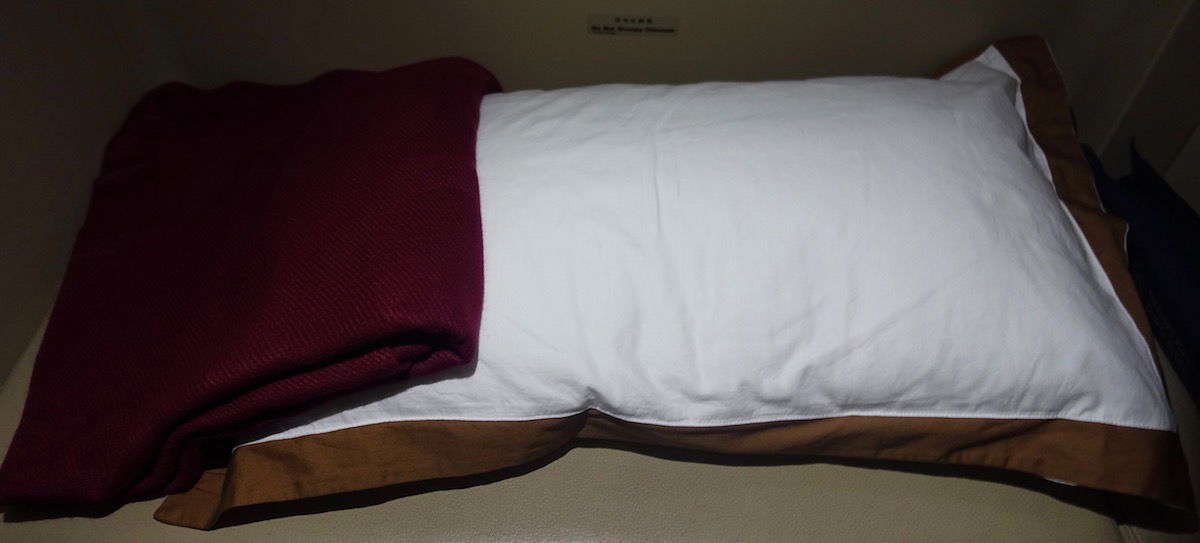 Even though the experience wasn't differentiated much, they still tried to add a few cute touches to the service, like arranging cans of soda in a cute way at the front of the cabin. LOL!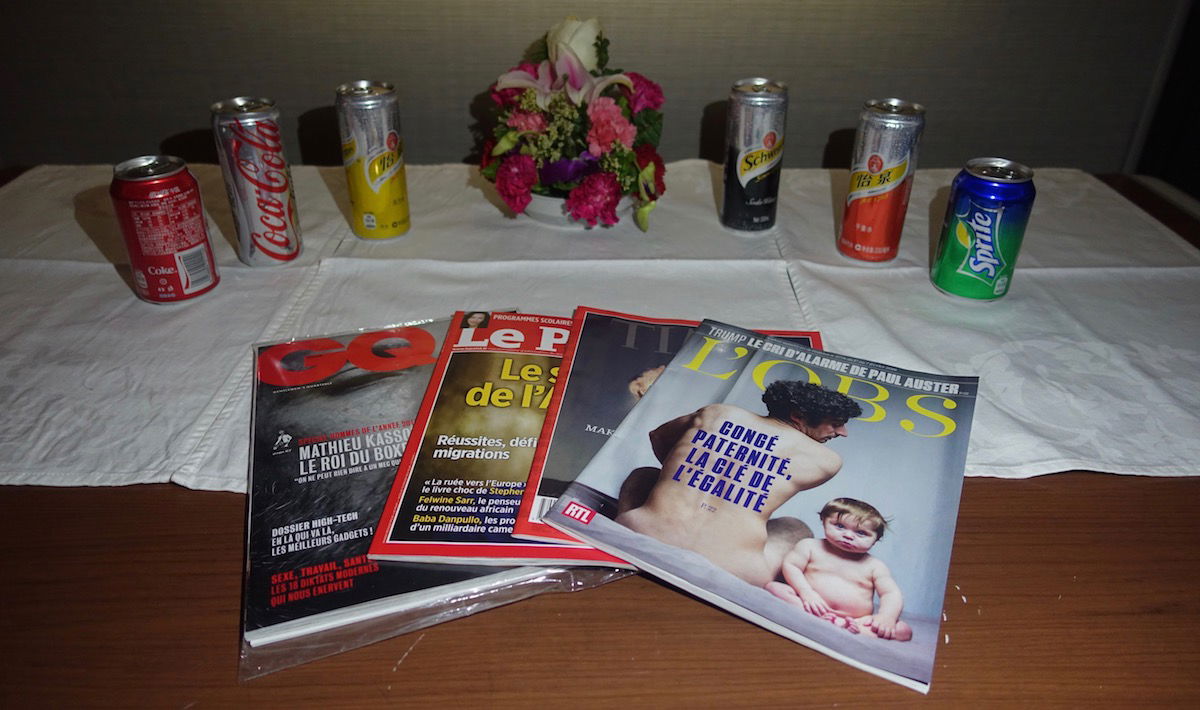 Breakfast was the meal on this flight (it left at 12AM and arrived at 5AM), which I found a bit odd, but…
For breakfast there was some yogurt and fruit to start.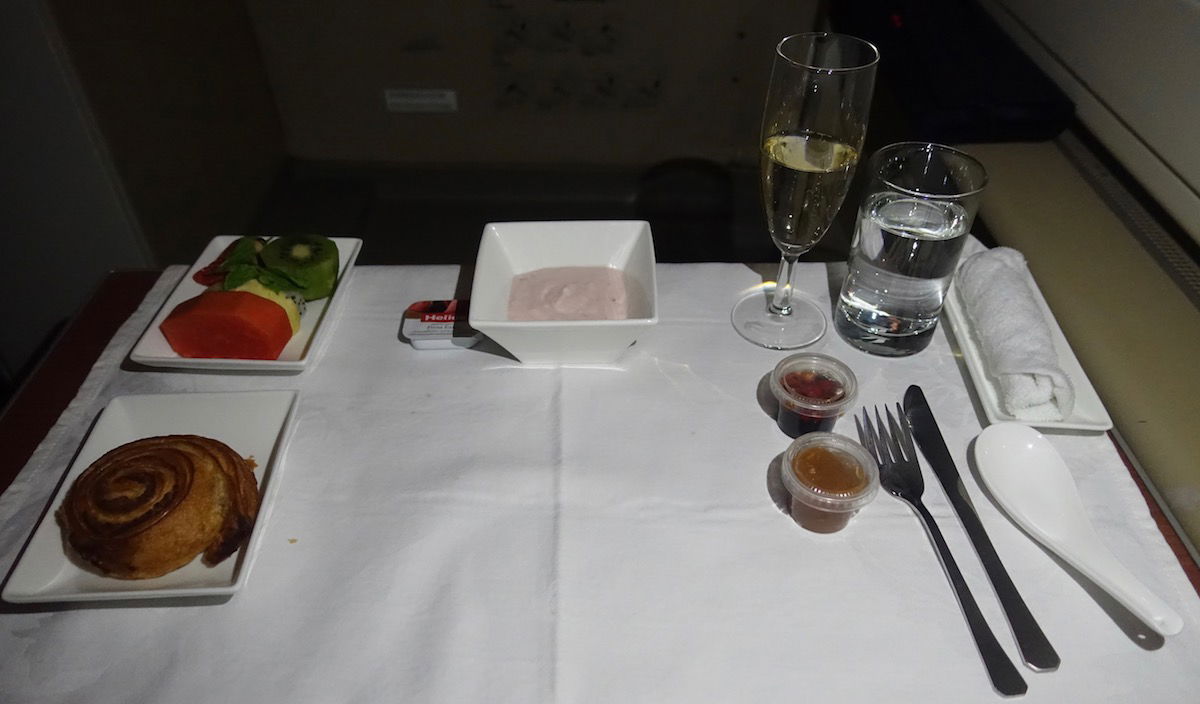 On the menu I saw that there was a seafood noodle dish, though the crew said that unfortunately they didn't have it available. So I ordered the omelet instead, which had salmon in it, and which was fairly decent.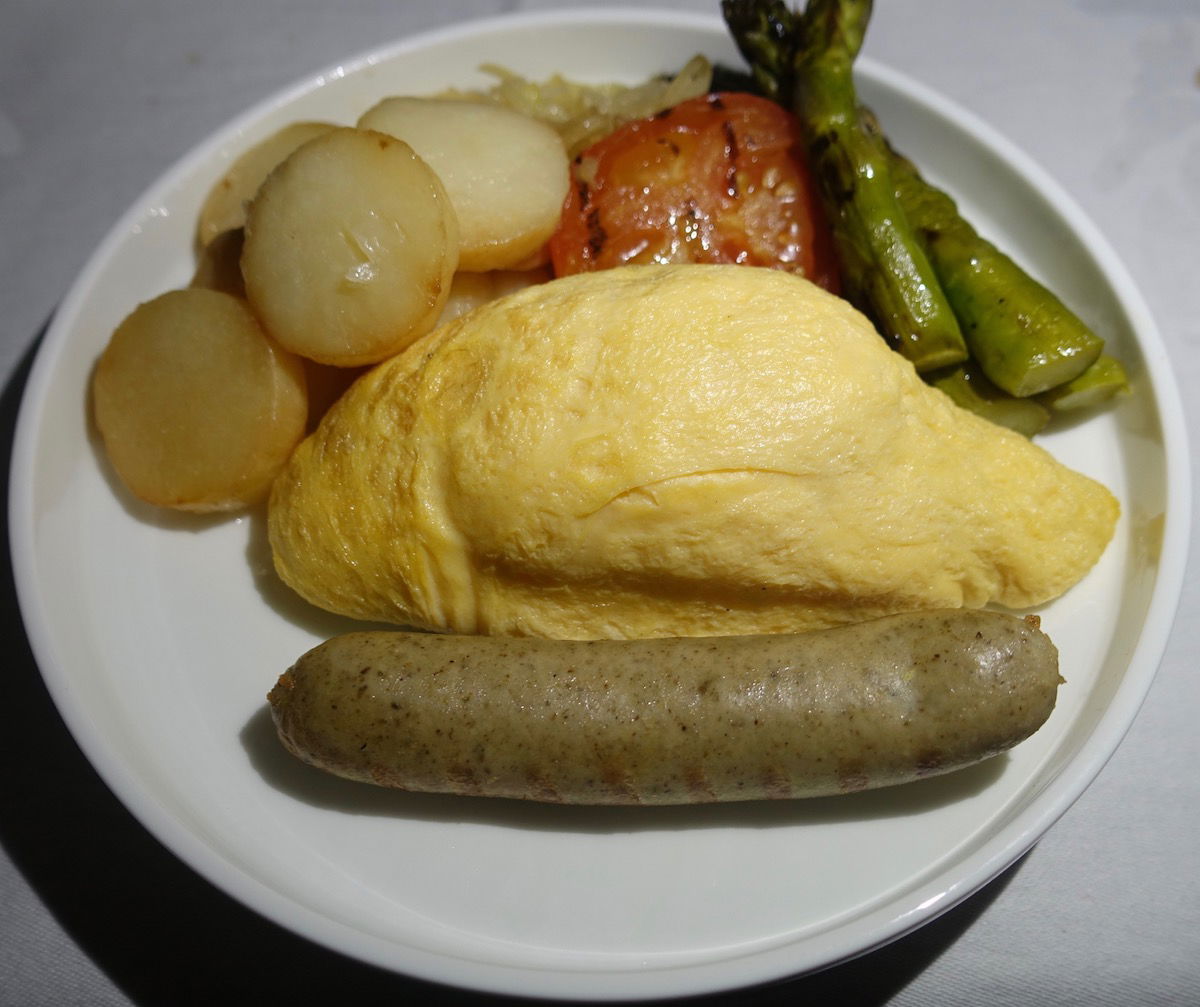 Graciously the crew mentioned that one of their crew meals was a seafood noodle dish, and offered it to me. So I tried it, and it was excellent, much better than the omelet. Goodness, China Eastern crews eat well!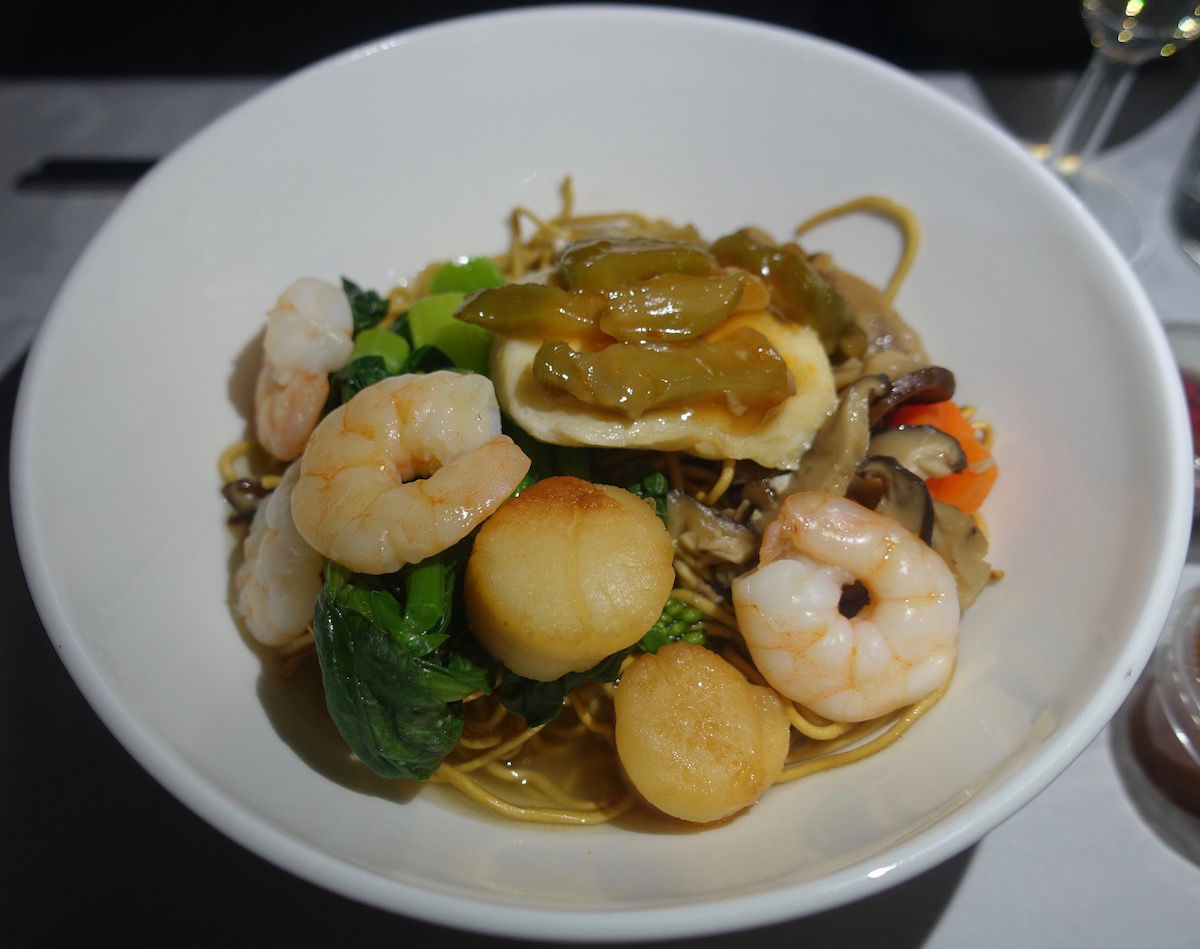 I slept for the rest of the short flight, though due to the short duration and early landing preparations, only got maybe 90 minutes of sleep.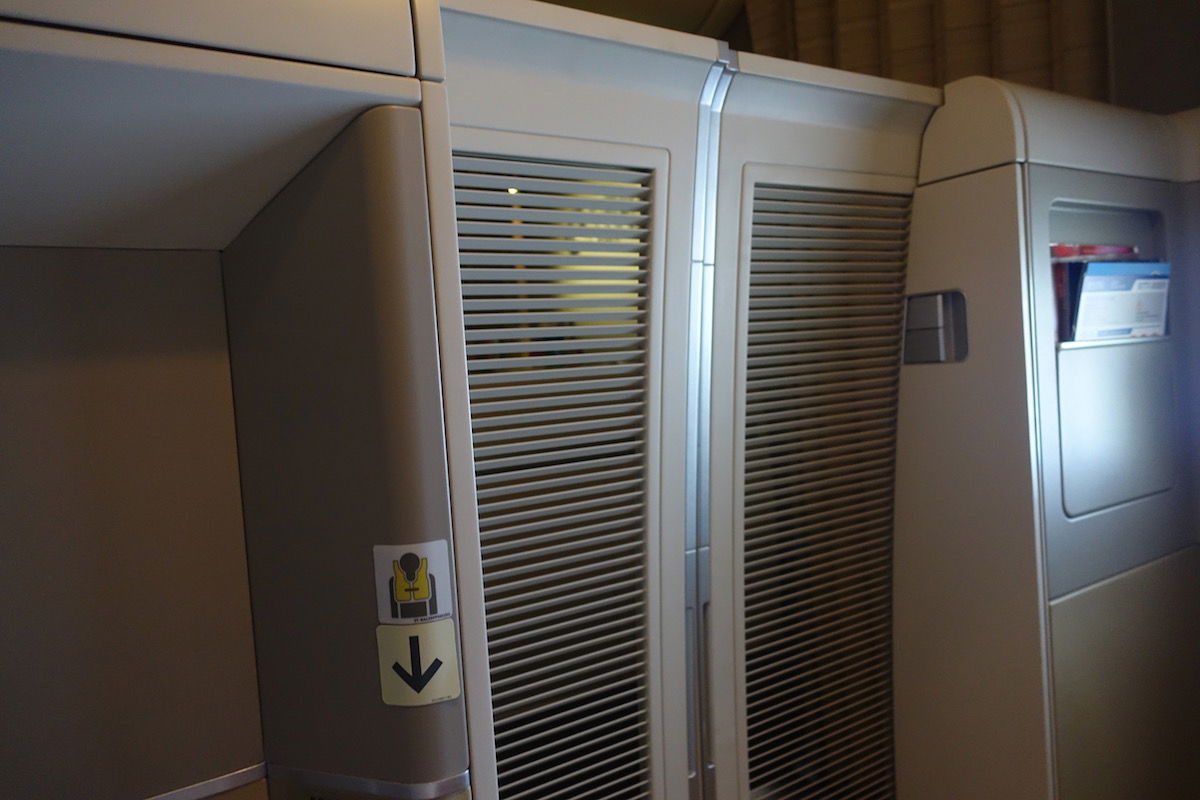 The crew was exceptionally well intentioned. They weren't the most polished, but I had two flight attendants taking care of just me, and they were both lovely.
Let me say that I'm not sure if they flagged me in the system or not, and that's not me trying to deny special treatment here. After my last experience you'd think they would have flagged me, but I'm not sure they did. The crew was really, really nice, though they didn't drop any hints about knowing what I was doing, etc. Furthermore, I wasn't met upon landing by an escort, or anyone (like last time), which would have made it more obvious.
So overall this was about as pleasant as a four hour redeye will get. I'm curious to see what China Eastern first class is like on the flight to Los Angeles, where presumably they'll have the "proper" first class experience.
If it has better food, champagne, and amenities, while having equally good service, without constant smoking in the cockpit, I'll be impressed.