For several years China has offered a 72 hour transit without visa program, where you can transit select cities in China for up to 72 hours without requiring a visa. The catch is that you need to be in transit between two countries, meaning you need to be arriving from one country and continuing to another country (in other words, flying from the US to Shanghai and then back to the US two days later wouldn't qualify for the transit without visa, since you're not in transit… you're simply flying back and forth to the same country).
A few weeks back I wrote about how China was in the process of extending the transit without visa program from three days to six days at select airports, though a start date hadn't yet been announced.
Well, it's now official. As of this Saturday, January 30, 2016, China will be offering a six day transit without visa in Shanghai, Hangzhou, and Nanjing. This includes Shanghai Pudong Airport, Shanghai Hongqiao Airport, Hangzhou Xiaoshan International Airport, and Nanjing Lukou International Airport.
Citizens of the following 51 countries will be eligible for the new 144 hour transit without visa:
Schengen Countries: Austria, Belgium, Czech Republic, Denmark, Estonia, Finland, France, Germany, Greece, Hungary, Iceland, Italy, Latvia, Lithuania, Luxembourg, Malta, Netherlands, Poland, Portugal, Slovakia, Slovenia, Spain, Sweden. Switzerland

Other European Countries: Albania, Bulgaria, Bosnia and Herzegovina, Cyprus, Croatia, Ireland, Macedonia, Republic of Montenegro, Romania, Russia, Serbia, UK, Ukraine

America: US, Canada, Brazil, Mexico, Argentina, Chile

Oceania: Australia, New Zealand

Asia: Republic of Korea, Japan, Singapore, Brunei, UAE, Qatar
Much like the 72 hour transit without visa, this is only valid if you're connecting in China between two other countries. It's fine for the flights to be on separate tickets, as long as you're flying into China nonstop from one country, and connecting nonstop internationally out of an eligible airport to another country.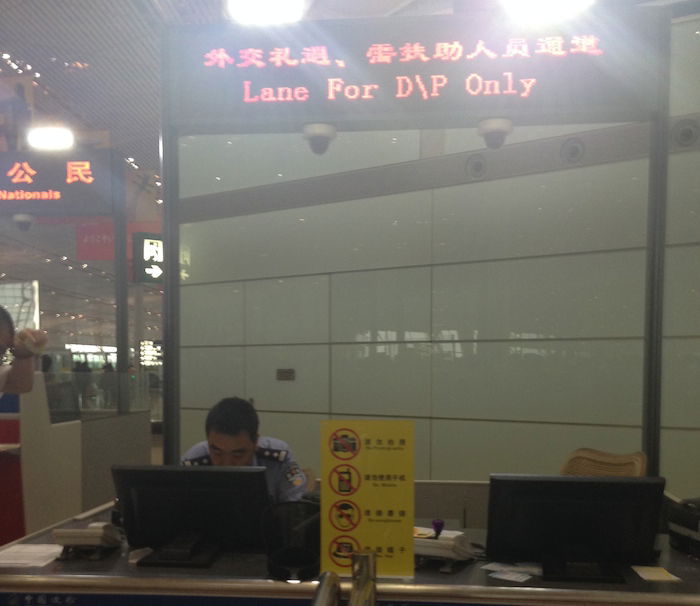 Special counter for those in transit without a visa
Fortunately the transit without visa feature is a bit less valuable than in the past, given that China now offers US passport holders 10 year visas. Previously they had single entry and one year visas, so it's much more practical to get one visa and be able to enter China as often as you'd like for 10 years. If you don't want to go to the consulate directly, I recommend using Allied Passport, which offers a $5 discount to readers of One Mile at a Time.
Bottom line
It's great to see China loosen restrictions a bit for foreigners looking to visit. A transit without visa can be a fantastic option if you're looking to visit China without a visa, assuming you're traveling between two different countries. Personally I'm very happy with my 10 year visa.
Here's to hoping that China extends the 144 hour transit without visa to other cities in China, and also eventually makes the process of applying for a visa easier.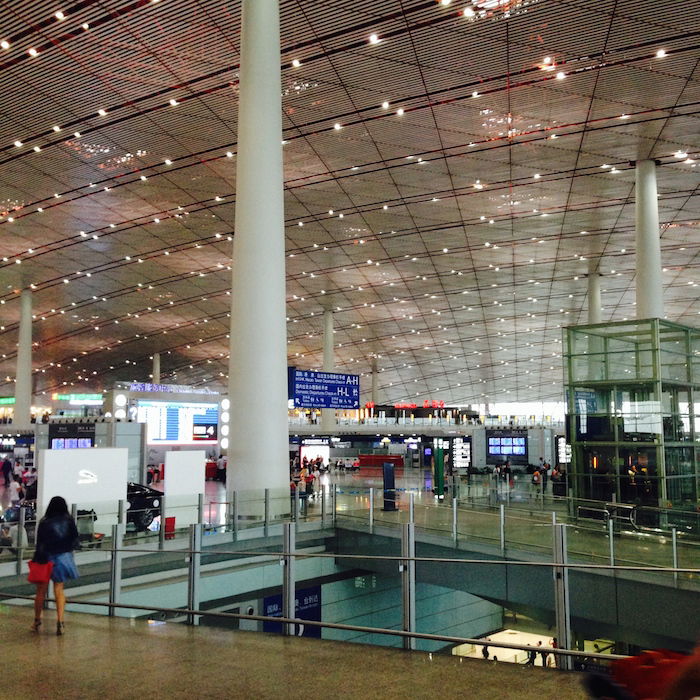 Hopefully this policy will eventually be extended to Beijing Airport
Will China's new six day transit without visa policy impact whether you visit?
(Tip of the hat to Shanghaiist)