I've always found the need to get visas to be one of the bigger barriers to visiting hew countries. I have to really want to visit a place to go through the process of applying for a visa in advance, given that it often means parting ways with my passport for days at a time, not to mention the paperwork and cost involved.
China is one of those countries, though at least they finally offer 10 year multi-entry visas to select passport holders, including Americans. While a visa is always a bit of a barrier for me to visit a place, it's less of an issue when you can at least use it multiple times over a decade.
The good news is that China has been offering a 72 hour transit without visa program for several years now, which is progressively available at more ports of entry.
With China's 72 hour transit without visa program, passport holders from several dozen countries can transit the following cities for up to 72 hours without a visa:
Beijing, Shanghai, Guangzhou, Chengdu, Chongqing, Harbin, Shenyang, Dalian, Xian, Guilin, Kunming, Wuhan, Xiamen, Tianjin, Nanjing, Qingdao and Hangzhou
The key here is that it's a transit visa, meaning you must have a ticket from one country to another country via China in order to qualify. In other words, planning a a trip from Dallas to Beijing with a return from Beijing to Dallas two days later wouldn't qualify, since you're not in transit (you're returning to where you came from).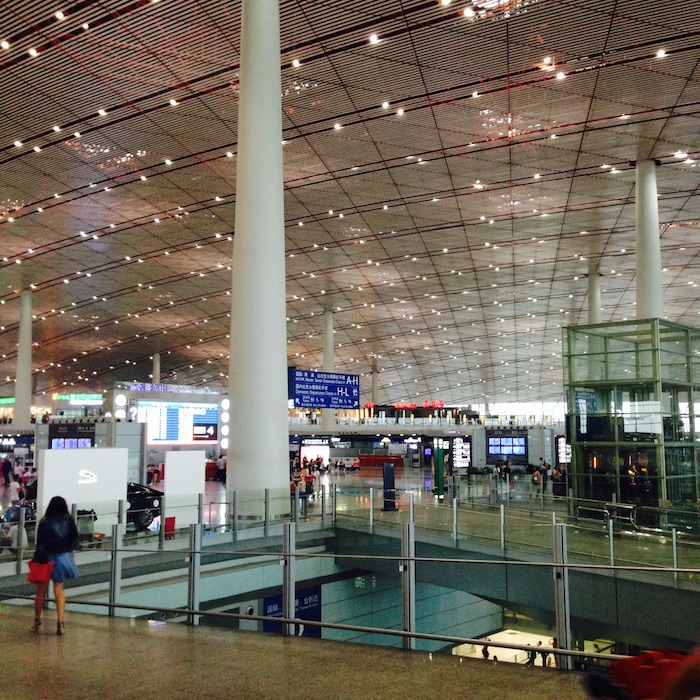 Meanwhile if you instead flew from Dallas to Beijing with a flight two days later from Beijing to Bangkok, that would qualify (since you're continuing onwards to a third country).
It seems there's some further good news when it comes to China's 72 hour transit without visa program. It looks like China is in the process of adopting a 144 hour (six day) transit without visa program in select cities. This will be valid in Shanghai, Hangzhou, and Nanjing.
Last week the deputy mayor of Shanghai declared that the new 144 hour transit without visa would soon take effect, though no exact date has been given. Via Travel China Guide:
Compared with 72-hour free transit policy, the new program features more favorable highlights.

First, the allowed stay duration is extended to 144 hours while the requirements remain the same as before. This allows passengers to arrange their travel plans more flexible and save a lot of troubles. For regular flyers and businessmen, this is really a great gift.
Second, the policy covers Hangzhou and Nanjing as well. In other words, visitors can enter and leave from any of the three cities.
Third, the transit port is not only limited to airport in Shanghai. It means that cruise ship and train passengers can also enjoy this policy.
Bottom line
This is exciting news, and I expect other cities will probably adopt a similar policy soon. Shanghai was one of the first cities to offer the 72 hour transit without visa, so they're very much a leader when it comes to this policy. Given the amount of additional tourism this policy has generated, I imagine other cities will follow as well.
While I personally have a 10 year Chinese visa at this point since it's valid for multiple entries, I think this policy change will encourage a lot more people to transit China. Three days was always a bit tight, especially since you wanted to leave a bit of a buffer in the event of flight delays or cancellations (trust me, you don't want to overstay the 72 hours).
Hopefully this new policy goes into effect soon.
Does a six day transit without visa make you more likely to visit China?