Hello from London!
I'm finally back after four months of traveling. I have a few debriefing posts about the trip I'll do in the next few days including my experience island hopping around the Caribbean.
I've held British Airways Executive Club Silver status for over a year now, which is oneworld Sapphire. But I haven't actually used it that much. I find the British Airways lounges at Heathrow Terminal 5 so underwhelming that I often just stay home and arrive at the airport as close to my flight as I possibly can.
When I travel long haul I usually use miles to fly in a premium class so don't need to use the status there, and also have a Priority Pass membership.
The status expires in May and I probably won't requalify.
So I wanted to make use of it while I could.
While I've used Heathrow Airport dozens of times, I've never actually flown out of Heathrow Terminal 3 (although I've flown into Terminal 3 on Virgin Atlantic several times).
I knew that British Airways operates several short haul flights from Terminal 3, and that the new Cathay Pacific and Qantas lounges there were excellent, after reading Ben's reviews, so I'd been thinking about taking a flight out of Terminal 3 on BA to try them out.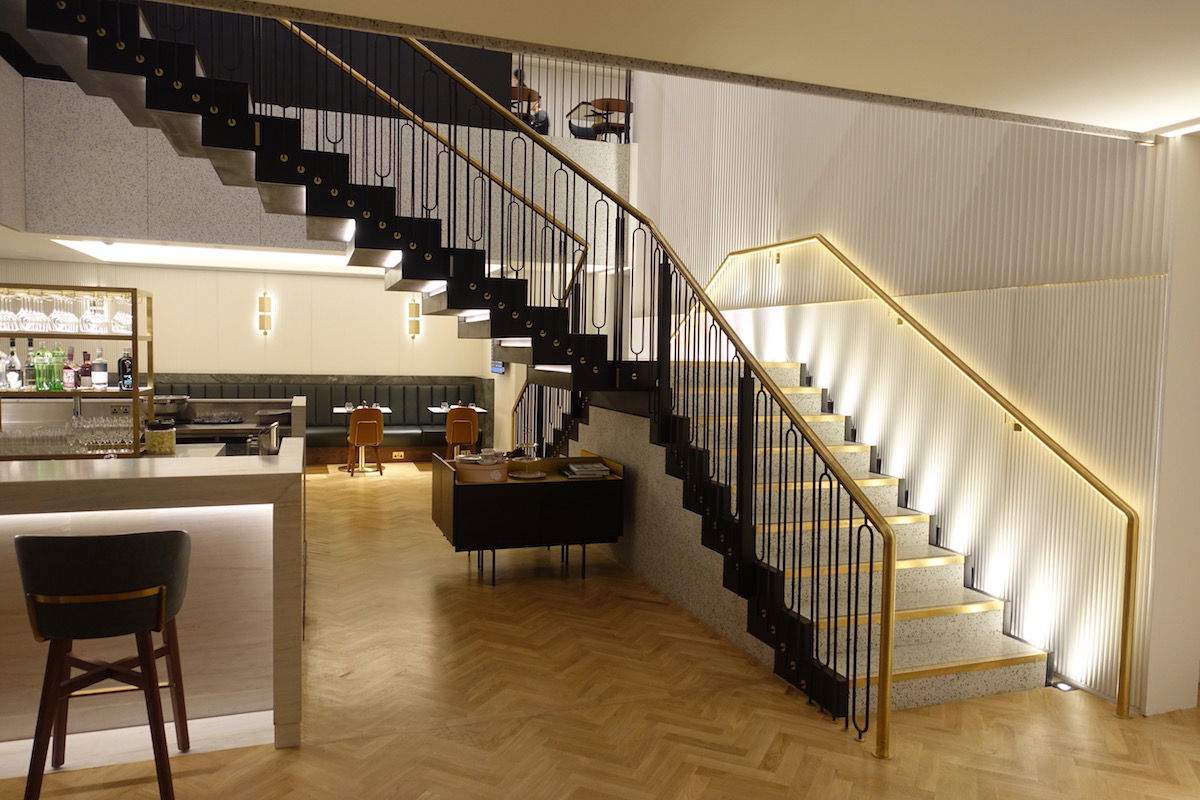 I had some free days this week in London, so started looking at flight options.
Early February is a very quiet time for European travel, so there was plenty of British Airways availability using 4,000 Avios for several European routes that depart from Terminal 3, which remains my favourite use of Avios.
But then I had to get back to London after that, so looked at where was cheap to fly back from.
I could have used Avios both ways, but for a 4,000 Avios cost that's a value of at least £40, so I was interested to see if I could find a revenue fare cheaper than that.
And then I saw a flight so cheap I barely believed it was possible.
Ryanair had flights from Luxembourg to London Stansted for just €8 ($9) one way, bookable a few days in advance of the flight.
I've booked some cheap low cost flights before, but this was by far the cheapest flight I had ever booked.
I spent most of the day in Heathrow Terminal 3 in both the Cathay Pacific and Qantas lounges.
Read Ben's reviews, but for what it's worth I was pretty underwhelmed by the Qantas lounge outside of the two Qantas flight times, while the Cathay Pacific lounge was fantastic the entire day.
The CX lounge has a wonderful view over the tarmac, and sitting back in an almost deserted lounge watching all the different types of airlines and aircraft taking off with a glass of champagne was my idea of heaven.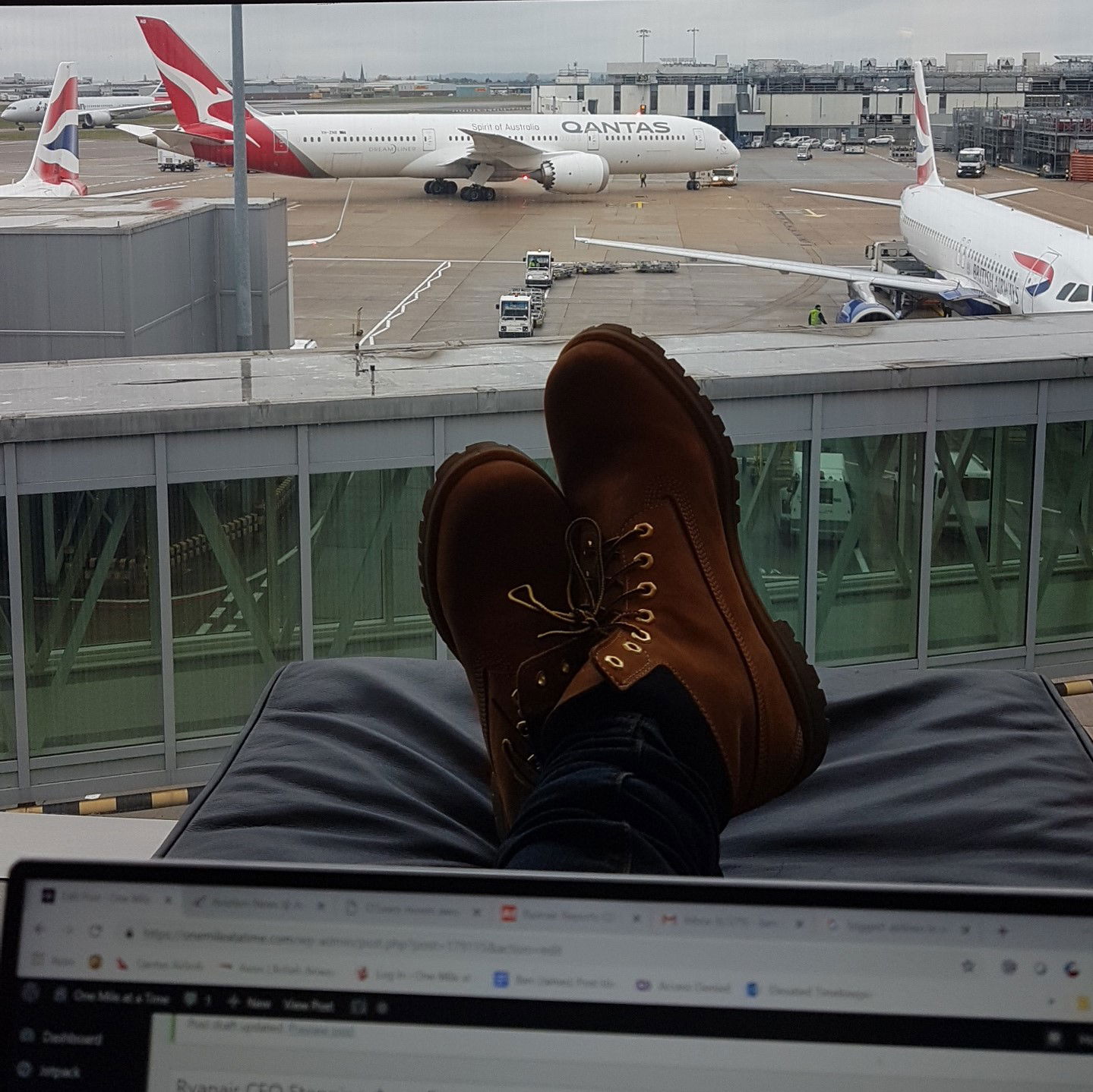 I've been to Luxembourg before (and loved it) so didn't have any real need to go again, especially in February where it's very cold.
So I could have booked British Airways both ways and done a direct turn, but I wanted to give myself a bit of a buffer in case of any delays, and I'm honestly not that confident at explaining to both security and cabin crew why I want to get back on the same plane I've just arrived on.
So I booked the Ryanair flight return for only €8, giving myself about a 2.5 hour turnaround time.
I'm curious at to what price point there's no longer any point selling tickets on a flight. I understand they hope to make money on ancillaries, but for someone like me, I imagine they were losing money. I don't weigh that much but my butt on the seat burns fuel.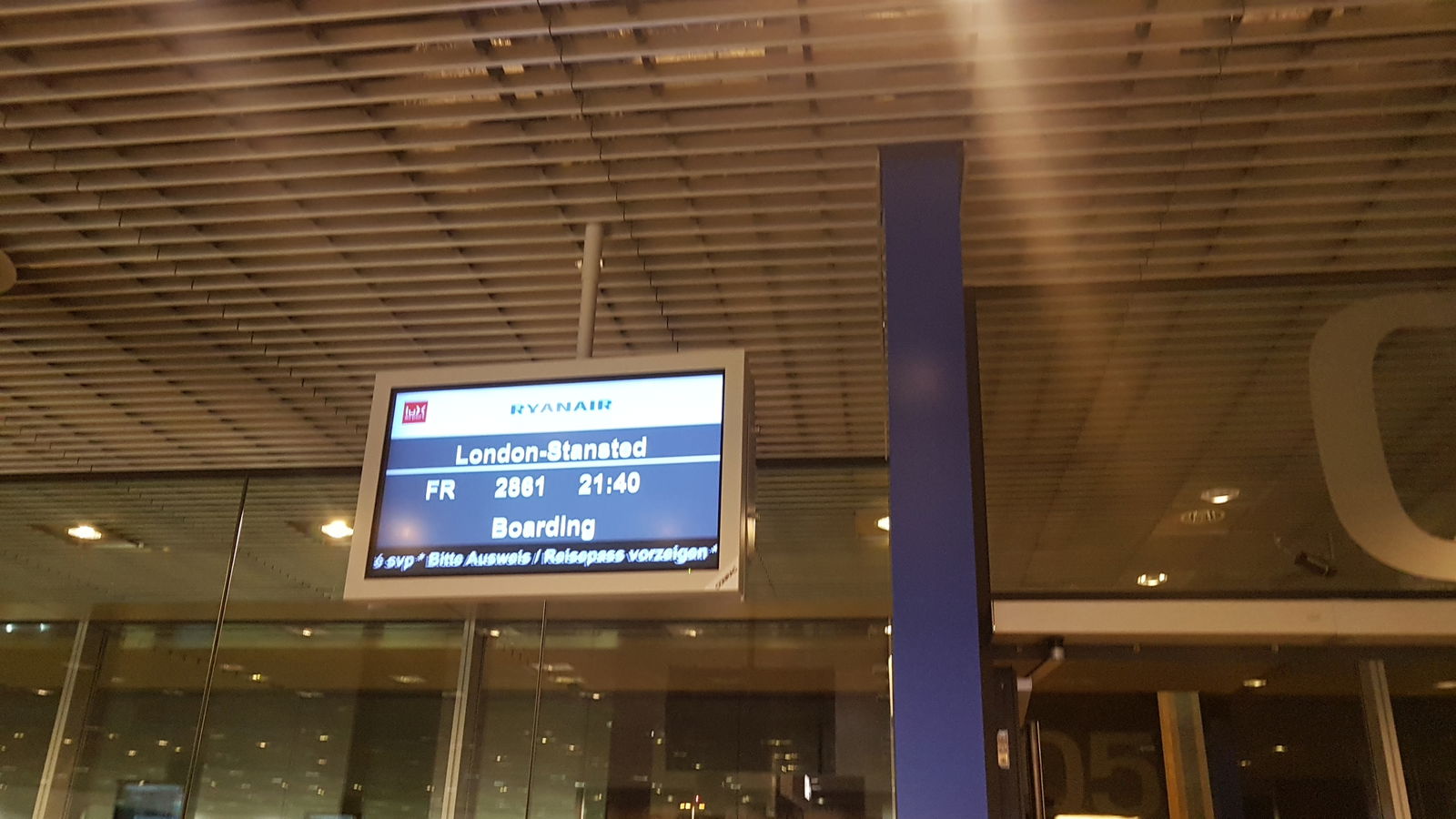 ITA Matrix doesn't display Ryanair prices, but says that for a BA flight from Luxembourg to London there is a Luxembourg airport tax of €3.79. So assuming Ryanair is subject to the same airport tax half the fare goes in airport taxes.
So that leaves only about €4 left to pay for everything else it costs the airline to get me from A to B.
As I was only going for the day I didn't have any checked luggage, and I printed my boarding pass in advance. The flight time is only 50 minutes and I ate in the Priority Pass lounge in Luxembourg before boarding, so did not purchase anything on board.
So Ryanair was able to extract a grand total of €8 ($9) from me for the entire experience.
The flight was… fine. It's a short flight and both Luxembourg and Stansted airports were really quiet on a Tuesday evening in February, so there were no queues for anything.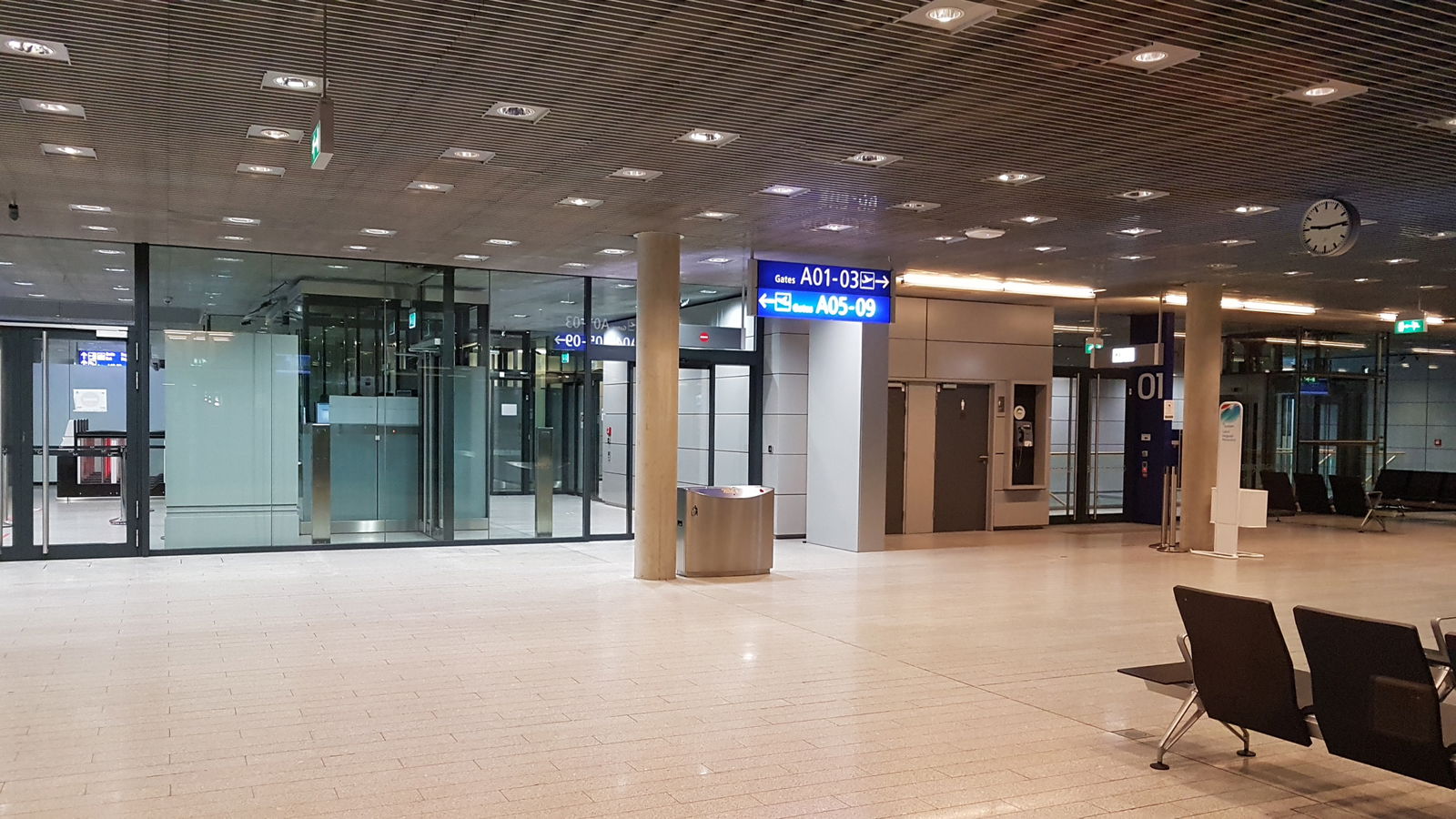 For all their faults, one thing Ryanair is really good at is filling their planes, and this was by far the emptiest Ryanair flight I have ever been on. Both seats next to me were free and the load was only around 50%.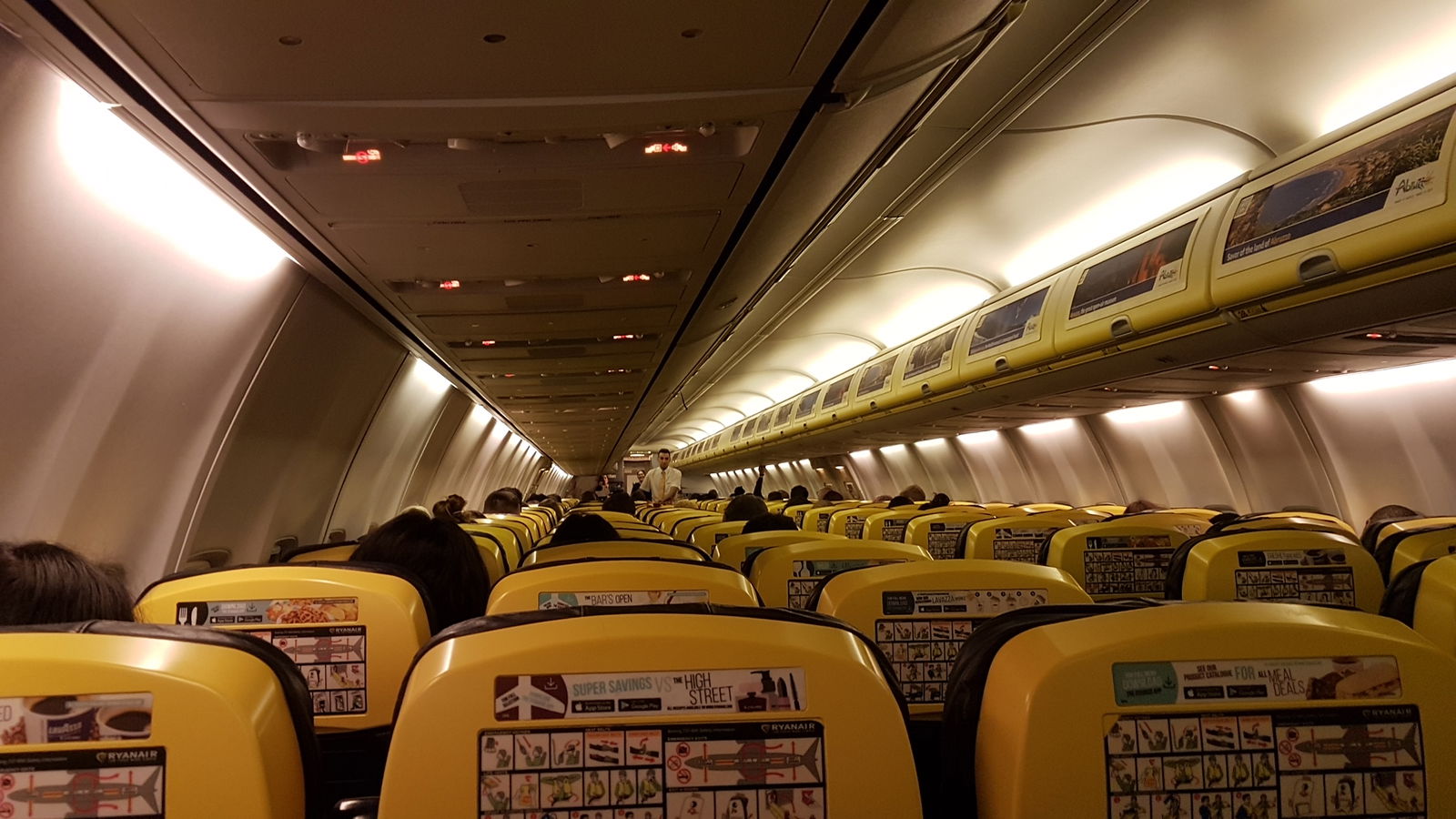 The airport train from Stansted, given I booked the flight just a few days in advance, was twice the price of the entire flight, to give you an ideal of just how cheap the fare was!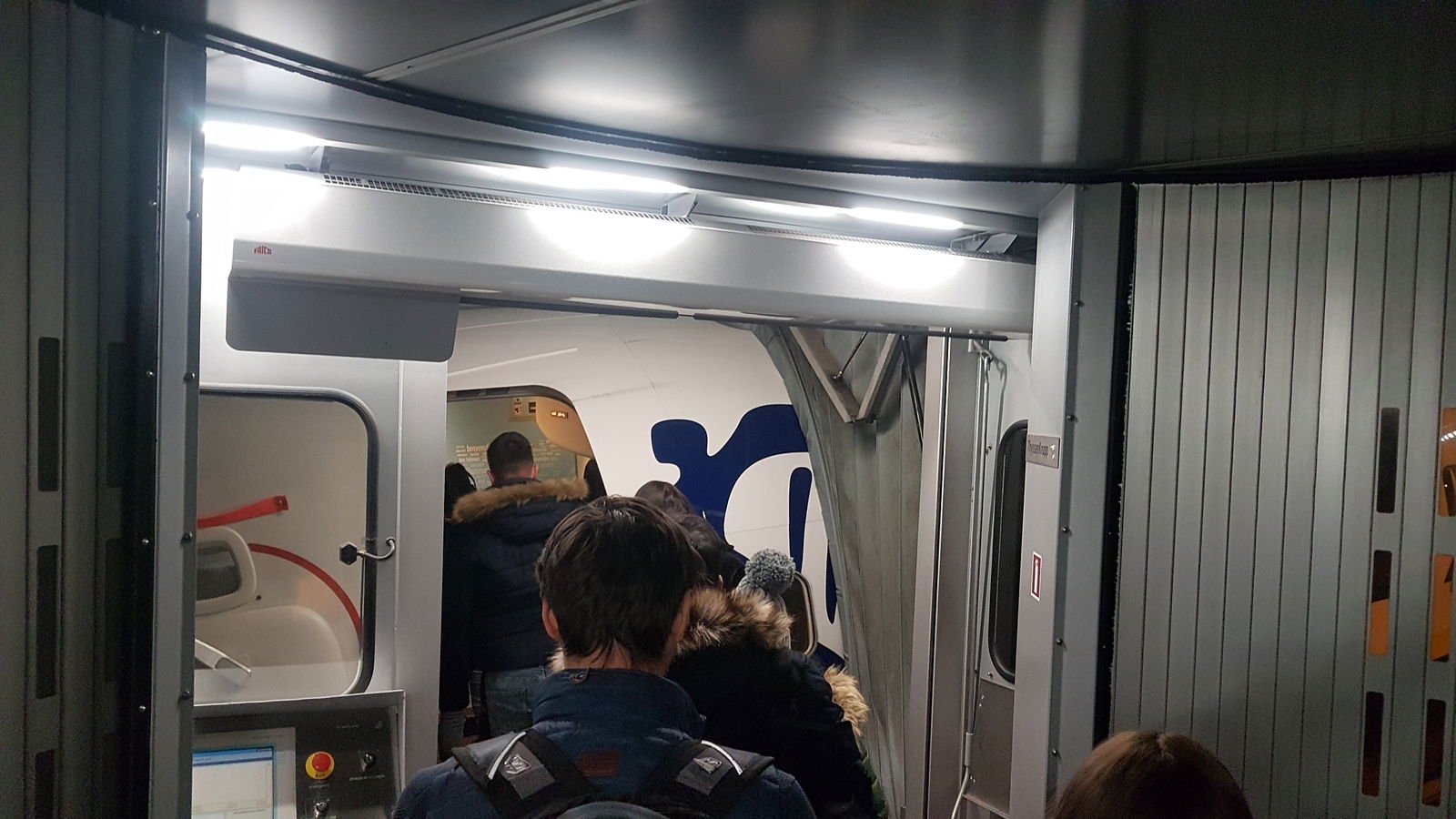 Bottom line
Many years ago Ryanair was famous for selling flights for absurdly low prices (like £1), but these aren't nearly as common as they used to be.
I'm surprised they bother to sell tickets on the route I flew for as low as they did — I didn't come across this fare because of some promotional email or news article about it — I saw it through a normal search because I was looking to fly that route anyway. I suppose they expect people will buy enough add-ons so that it makes sense to sell seats at those prices.
For what it is worth, while Wizz Air has similarly cheap flights, I have never seen an easyJet or Norwegian short haul flight below £29.99 — I believe that's the cheapest they go, even for sale fares and during travel periods of low demand.
There has to be some point at which it's more economical to have the seat empty for the flight than collect just a few dollars from a passenger and have their weight burning fuel on the flight. I understand they try to sell extras, but I do wonder how much more people buy on such short flights.
Some of you who work for airline may have a better understanding of this than me — at what low price is there no longer any point selling a seat on a one hour flight?
What is the cheapest flight you have ever taken?