File this under "it was only a matter of time."
When the 777 was first introduced, nine seats per row in economy was the standard configuration. However, as airlines have become more profit-driven, they've realized that they can squeeze 10 seats per row into economy and get away with it. Ultimately consumers mostly aren't willing to pay extra for the additional seat width, so from the airlines' perspective it's a no brainer to squeeze as many seats as possible onto each plane.
As a result, over the years we've seen the standard go from nine seats per row to 10 seats per row. Interestingly even some Gulf carriers renowned for their excellent products, like Emirates, have had this configuration for years.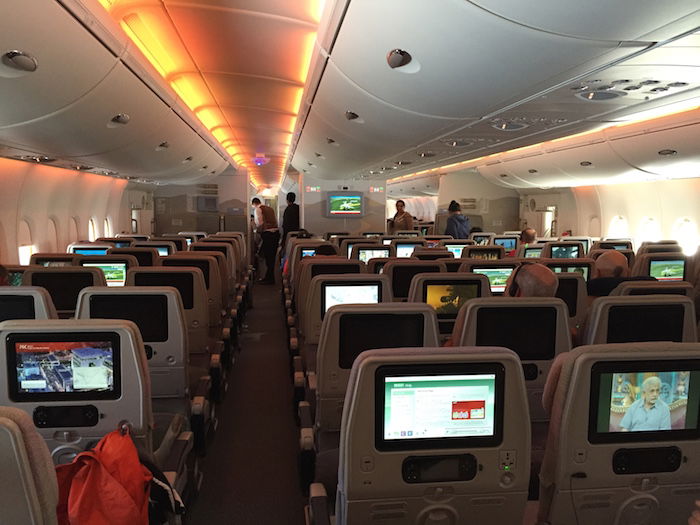 Emirates 777 economy
For a while there were about a handful of airlines holding out, though that's slowly changing. Even Skytrax 5-star airlines like Qatar Airways and EVA Air have recently announced that they'll install 10 seats per row in 777 economy.
As it stands, Cathay Pacific and Singapore Airlines are among the only major airlines to still offer nine seats per row in 777 economy. Coincidentally, both carriers aren't performing especially well financially, in particular Cathay Pacific.
Well, Cathay Pacific has just confirmed that they plan on installing 10 seats per row in their 777 economy. While a timeline hasn't yet been given, here's what the airline's chief has just said, per the South China Morning Post:
Chief executive Ivan Chu Kwok-leung said in an exclusive interview: "If you look at the Boeing 777s, which everybody uses from the Gulf to the US to European carriers and ourselves, the standard is 3-4-3. I think we are moving towards that stage, it's very clear."

An additional row of seats could add up to 35 more economy seats on regional aircraft and at least 17 more on long-haul flights, adding nearly 1.1 million extra seats per year to the 70 Boeings in the Cathay fleet. The move amounts to 4 per cent more seats a year.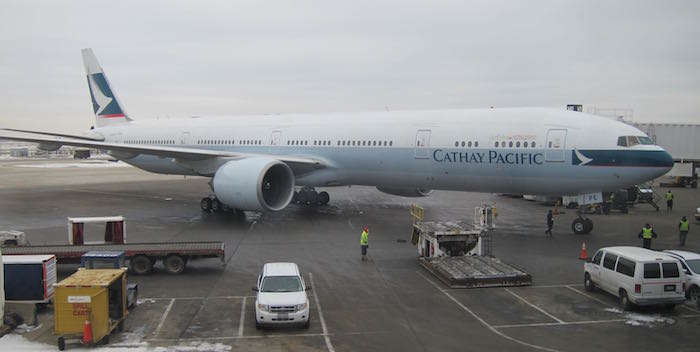 Cathay Pacific 777
The airline suggests they're making this move because Hong Kong Airport has no more available slots and they want more seats, but such an elaborate explanation isn't really needed. The reality is that they can't command a price premium for the added comfort (in reality they can only command a premium because of their dominance in Hong Kong), and their configurations are really inefficient.
As the article references, take for example the Hong Kong to Vancouver route. Cathay Pacific operates two daily frequencies with different 777 configurations — one configuration has 340 seats, while the other configuration has 275 seats. Meanwhile Air Canada operates the same route with the same plane, except their configuration has 450 seats. Cathay Pacific is at quite a disadvantage there!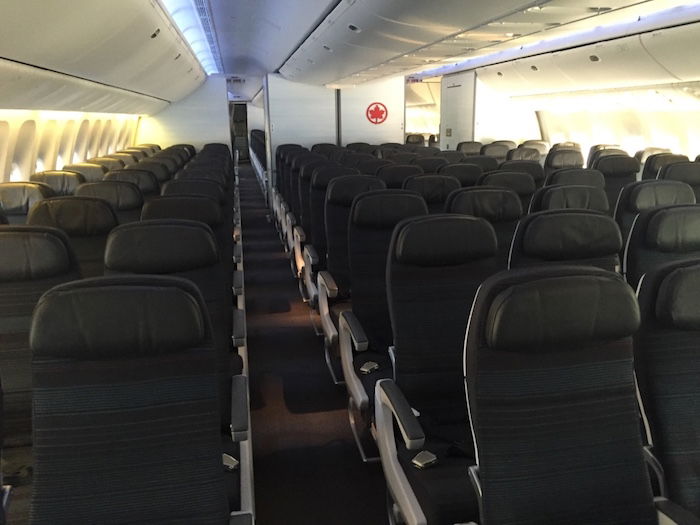 Air Canada 777 economy
On the plus side, Cathay Pacific's chief has promised to maintain the 32″ of pitch they offer in economy on the plane, which is better than most competitors.
Bottom line
While this is bad news for passengers, especially on longhaul flights, unfortunately this was inevitable. The average passenger simply isn't willing to pay a premium for slightly wider seats, which is why over time 10-abreast 777 economy seating has shifted from the exception to the norm.
Now we just have to wonder how much longer Singapore Airlines will wait before updating their configuration…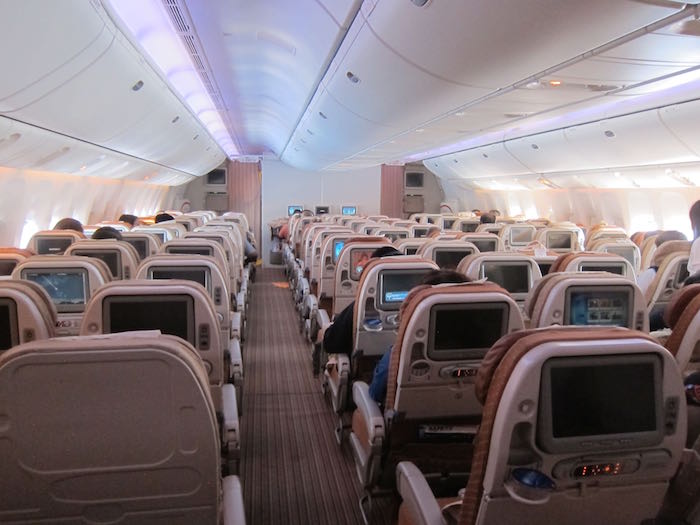 Singapore Airlines 777 economy
How soon do you think Singapore Airlines will give in and go 10 abreast on the 777?