Cathay Pacific has one of the most solid first class products in the world. While they don't have fully enclosed suites with doors, I find that I sleep better in Cathay Pacific first class than just about any other product thanks to the excellent bedding and how spacious the seats are. Beyond that, in terms of service you really can't beat a first class cabin with just six seats. I do think their catering leaves a bit to be desired, but in fairness at least it's consistent (which I can't say about a lot of my other favorite airlines).
Anyway, even though their first class product is excellent they've launched a first class refresh product, whereby they'll be "refreshing" the first class cabins of all their 777s by the third quarter of 2014. And the exciting news is that their first refreshed 777 will start flying tomorrow, though it seems like it won't be assigned to any specific route, so it'll be luck of the draw whether you get it or not.
The seating configuration remains identical, and they've just made minor updates like changing many of the surfaces to leather, adding a touch screen to the seat controls (which I'm not sure how to feel about, since I loved how simple their seat controls were), adding different storage compartments and a cup holder, etc.
Courtesy of Cathay Pacific, here are some pictures of the new product: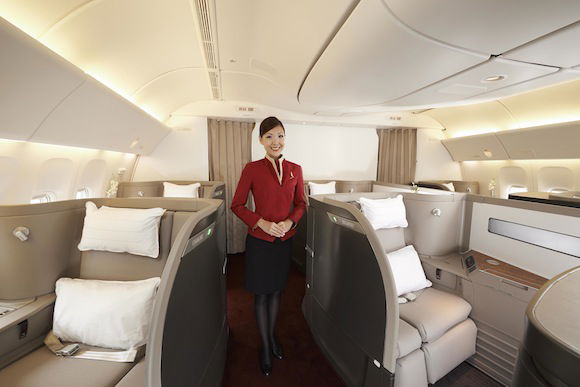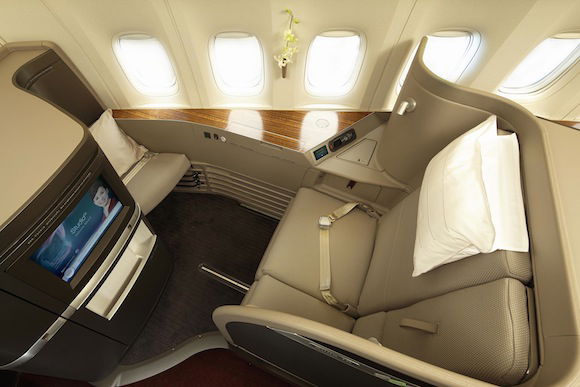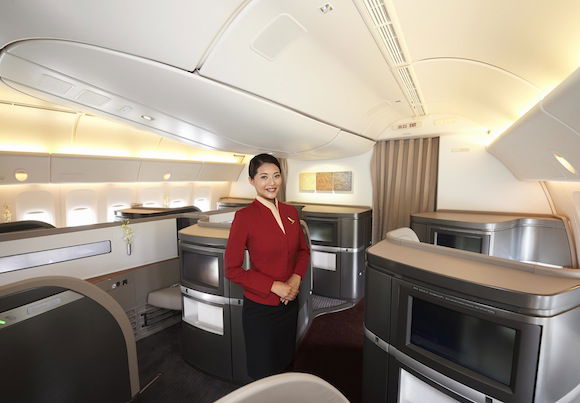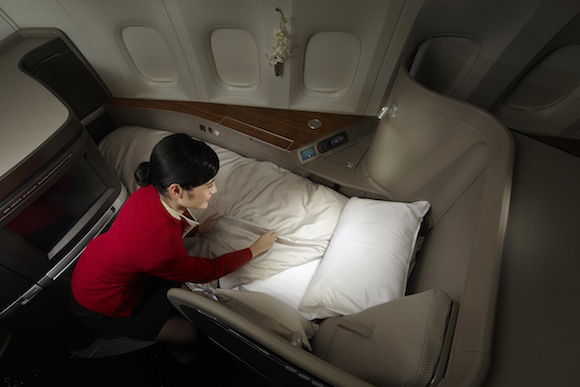 While the project seems unnecessary, I do think the refreshed cabin looks even classier… if that's possible.