Regarding the title, hear me out…
Hello from Asia! I just flew Cathay Pacific first class from San Francisco to Hong Kong and have three quick(ish) comments before I write my actual trip report (I'm a bit backed up on trip reports, so it'll be a couple of weeks before I get to this particular sector):
Cathay Pacific's meal service blows Singapore's out of the air water between San Francisco and Hong Kong
In January I flew Singapore Suites Class from San Francisco to Hong Kong, and while the seat and service were nothing short of spectacular, I called the food underwhelming. Some of you called me names for that observation, though I stand by what I said. Cathay Pacific's nighttime flight departs and arrives at virtually the same time, and the meal service is on a different level.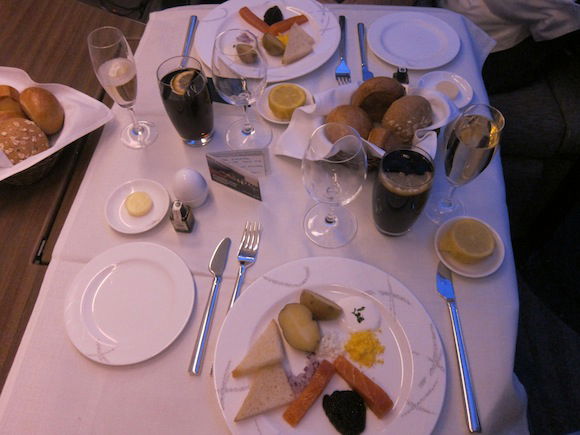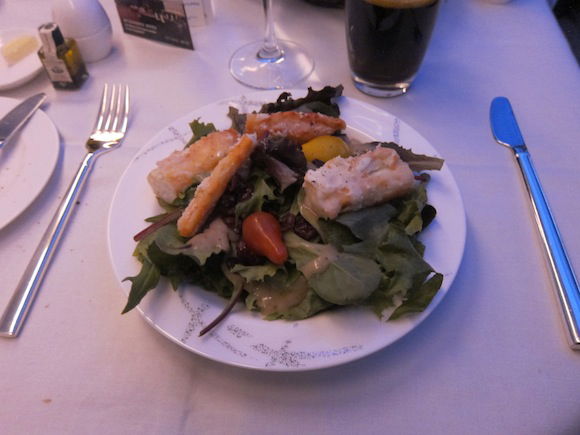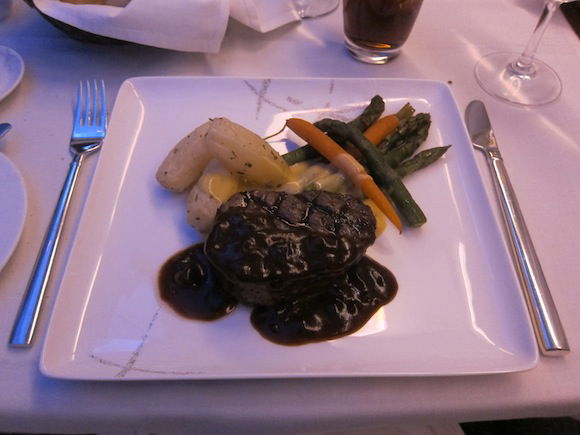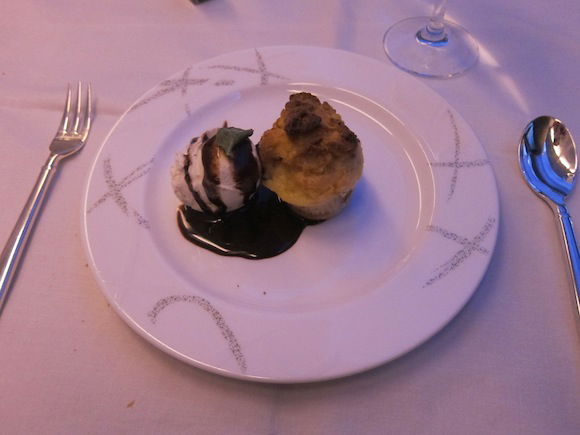 Woodya look at that, Singapore? Cathay serves caviar, salmon, and dessert on a 15 hour flight!
Cathay Pacific is possibly the most consistent airline in the world, almost to a fault
Even though Cathay Pacific and Singapore Airlines are both considered among the word's top airlines, I find the two airlines take a completely different approach to onboard service.
Cathay Pacific is consistent. Really consistent. In first class the flight attendants perform the service efficiently, address you by name a good portion of the time, and disappear between meal services. They're not disappearing because they hate you and don't want to hear from you till the next meal service. Rather their approach to service is simply that they'll leave you alone unless you want something, and when you push the call button they'll cheerily show up in a matter of seconds. So the service is more reactive than proactive, but not necessarily in a bad way, because you always know what to expect. That's not to say that there aren't some inconsistencies in how service is performed, including with how friendly and polished the crew is.
But Singapore Airlines is the exact opposite. I'm pretty sure it's in their flight attendant handbook to monitor the first class cabin in 37 second intervals, even throughout a 15 hour flight. They're literally always in the cabin seeing if anyone wants anything, which some find bothersome and over the top. I don't, because I find most crews manage to monitor the cabin extremely discreetly.
I find the way that Singapore flight attendants interact with passengers leads to more inconsistencies. I've had okay crews and I've had amazing crews (including on this flight, this flight, and this flight), and it's easy to tell the difference between the two. Meanwhile on Cathay Pacific I find that I consistently have good/great crews, though don't think I've ever had an "okay" crew or an "amazing" crew. Am I the only one that feels that way?
I still find Cathay Pacific to have among the most comfortable seat and bed in the sky, which is what matters most for a 15+ hour flight.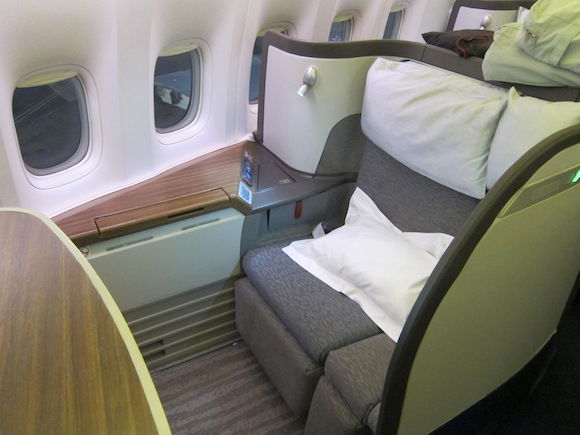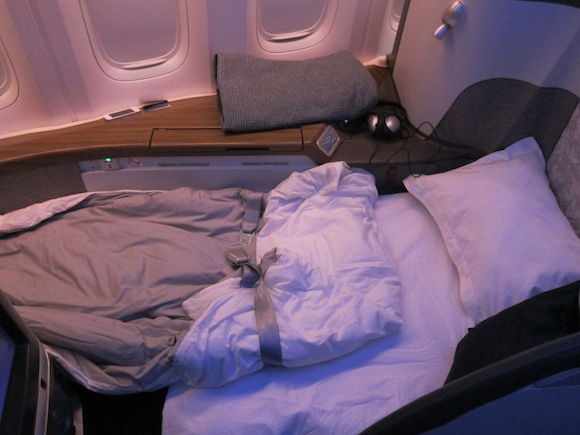 The (new) Wing is awesome!
Cathay Pacific has been renovating the first class section of The Wing seemingly forever now, and it's finally open. Well, I was supposed to have a two hour connection in Hong Kong this morning, though due to extremely strong headwinds over the Pacific we arrived about 50 minutes late, making for a 70 minute connection. That meant I only had about 20 minutes in the lounge after clearing security and walking between gates, which was just enough time for a shower.
And boy am I happy I showered. The new Cabanas in The Wing are hands down the nicest shower rooms at any airport. Yes, even better than those in the Lufthansa First Class Terminal.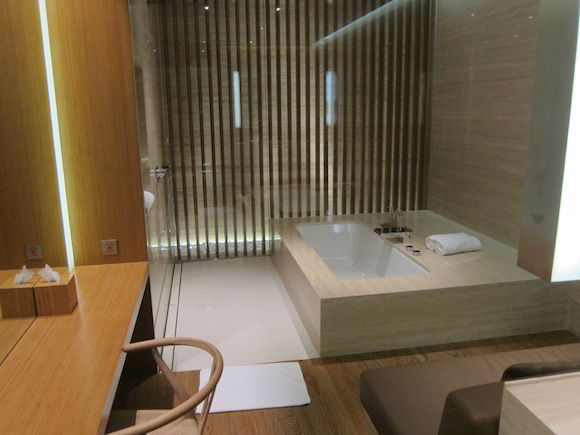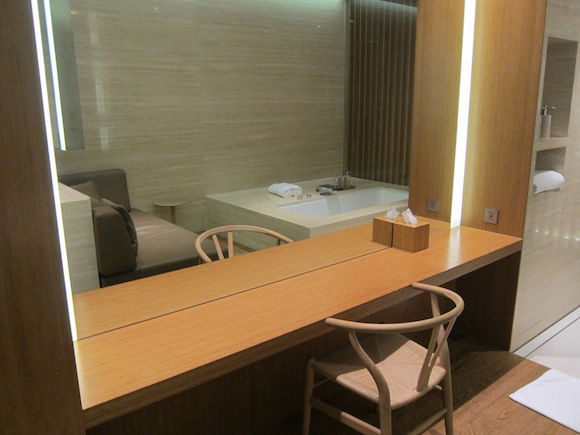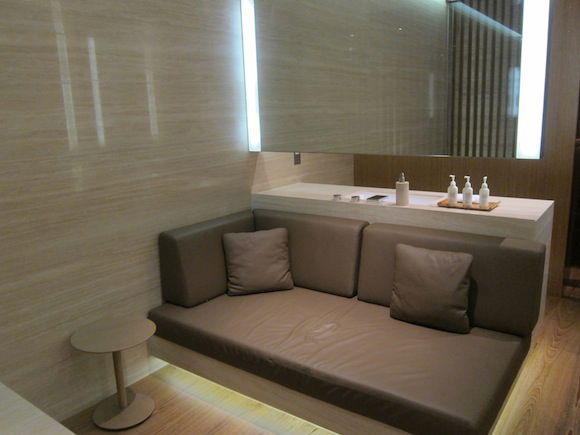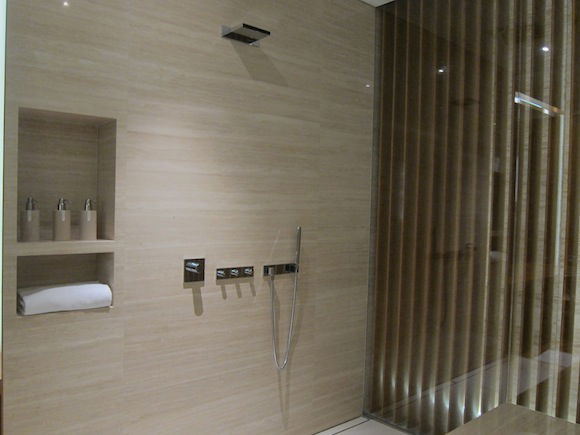 And that's all I have for you guys for now. Lots more on my journey tomorrow, as I fly an airline for the first time!