Just a few weeks ago, Cathay Pacific unveiled some positive changes to their first and business class soft product, including new bedding and dining.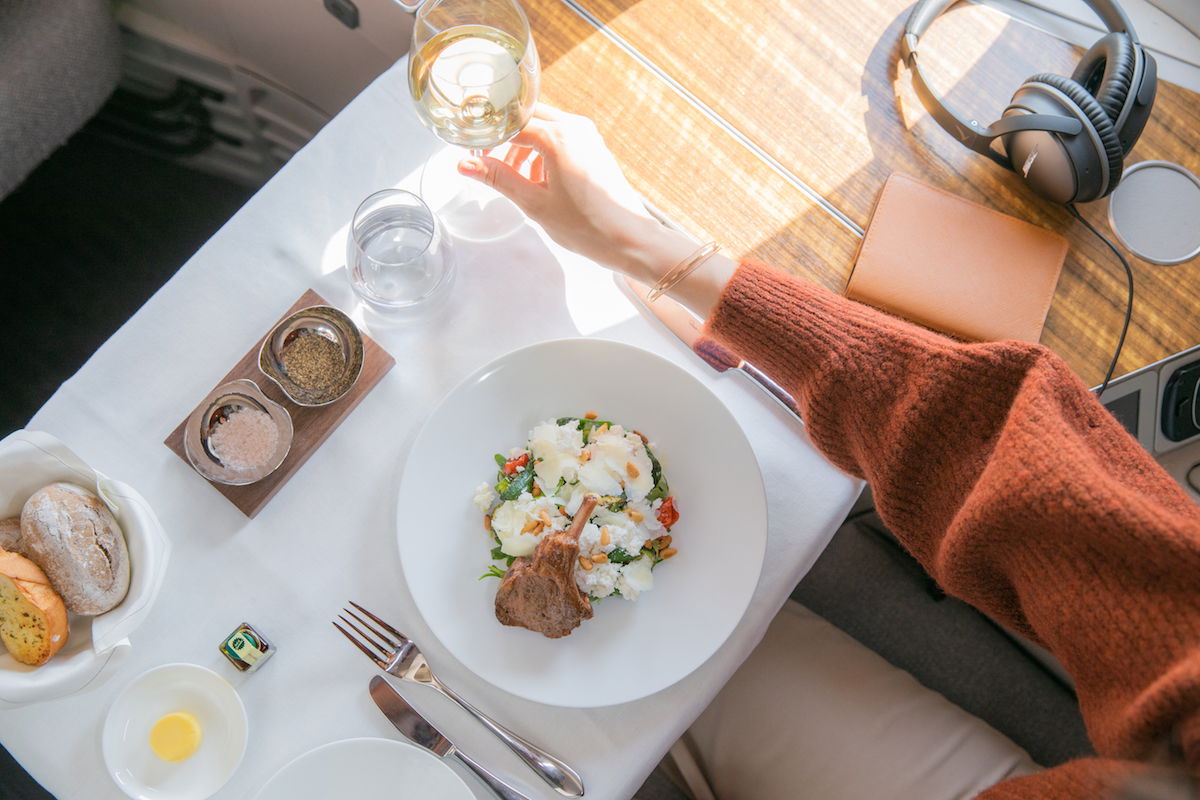 Cathay Pacific's new first class dining
Well, the airline has now made yet another positive change to their first class service.
Cathay Pacific Adds Free First Class Wifi
Effective immediately, Cathay Pacific is offering free Wi-Fi to first class passengers. First class passengers will be given a code for the free Wi-Fi upon boarding on eligible flights.
Cathay Pacific is working on installing Wi-Fi throughout their fleet, and as of now, 20 of their 31 planes featuring first class have Wi-Fi (all of these are 777-300ERs).
In general Cathay Pacific's new Wi-Fi offering is excellent. They're installing Gogo 2Ku technology. Cathay Pacific's Wi-Fi pricing is reasonable to begin with, as they charge $10 for one hour, $13 for up to six hours, and $20 for the entire flight. All of those plans come with no data caps.
While I'd be very happy paying $20 for Wi-Fi with no data caps on a long haul flight, It's even nicer when Wi-Fi is complimentary.
Why Isn't Wifi Always Free In Premium Cabins?
One common question I get is why Wi-Fi isn't always free in first and business class. After all, if you're spending thousands of dollars on a ticket, many people view it as cheap to be charged for Wi-Fi.
The answer is simple — Wi-Fi is provided by a third party, so the airline would have to pay to offer free Wi-Fi (presumably at some discounted cost, but still).
I imagine most airlines assume that those traveling in business and first class can expense inflight Wi-Fi, or otherwise don't view paying for Wi-Fi as a big deal, so it's not much of a value-add.
With airlines typically having very limited budgets for premium amenities, most airlines assume they can invest better elsewhere. I'm not saying I agree with the logic, but that is the thought process of many airline executives.
Then again, it's only a matter of time before that changes. JetBlue already offers free high speed Wi-Fi to all passengers, and with other airlines working towards that, free Wi-Fi on planes may eventually become a reality, just as it has everywhere else in the world.