Ultimately this isn't surprising, but it sure is sad…
Cathay Pacific won't get 777Xs anytime soon
During today's restructuring announcement, it was revealed that Cathay Pacific is deferring its Boeing 777-9 order beyond 2025. In other words, Cathay Pacific won't be getting 777-9s anytime in the next five years.
The 777-9 was supposed to be Cathay Pacific's new flagship aircraft, and the original plan was that the airline would take delivery of all 21 aircraft between 2021 and 2024. That would have been delayed either way, as Boeing now won't start delivering 777Xs until 2022 at the earliest.
This doesn't come as much of a surprise, as this spring there were rumors of Cathay Pacific trying to cancel its order with Boeing. Increasingly I can't help but wonder if Cathay Pacific will be getting 777-9s at all, given the "beyond" 2025 timeline.
For those of you not familiar, the 777X is the newest version of the 777, which is larger and more fuel efficient, and should eventually be a popular plane with airlines, once things recover.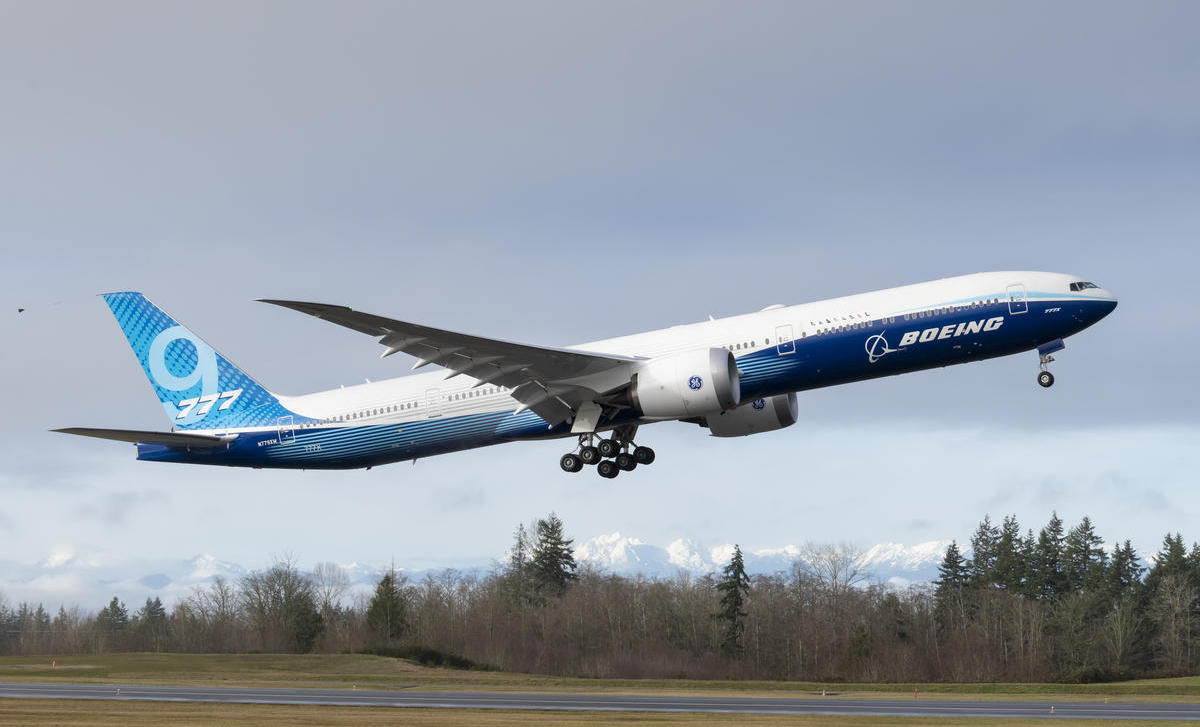 Cathay Pacific has 21 Boeing 777-9s on order
No new first & business class for Cathay Pacific
Right now airlines are just focused on surviving, so I totally get the deferral of the 777-9. However, it's worth noting the passenger experience implications of this. Cathay Pacific was supposed to debut all new first and business class products on the 777-9. With these planes now being delayed by at least five years, that also means no new first & business class for Cathay Pacific.
Fortunately Cathay Pacific's current first class and business class are both quite good, though it's still unfortunate that we won't see these products evolved anytime soon.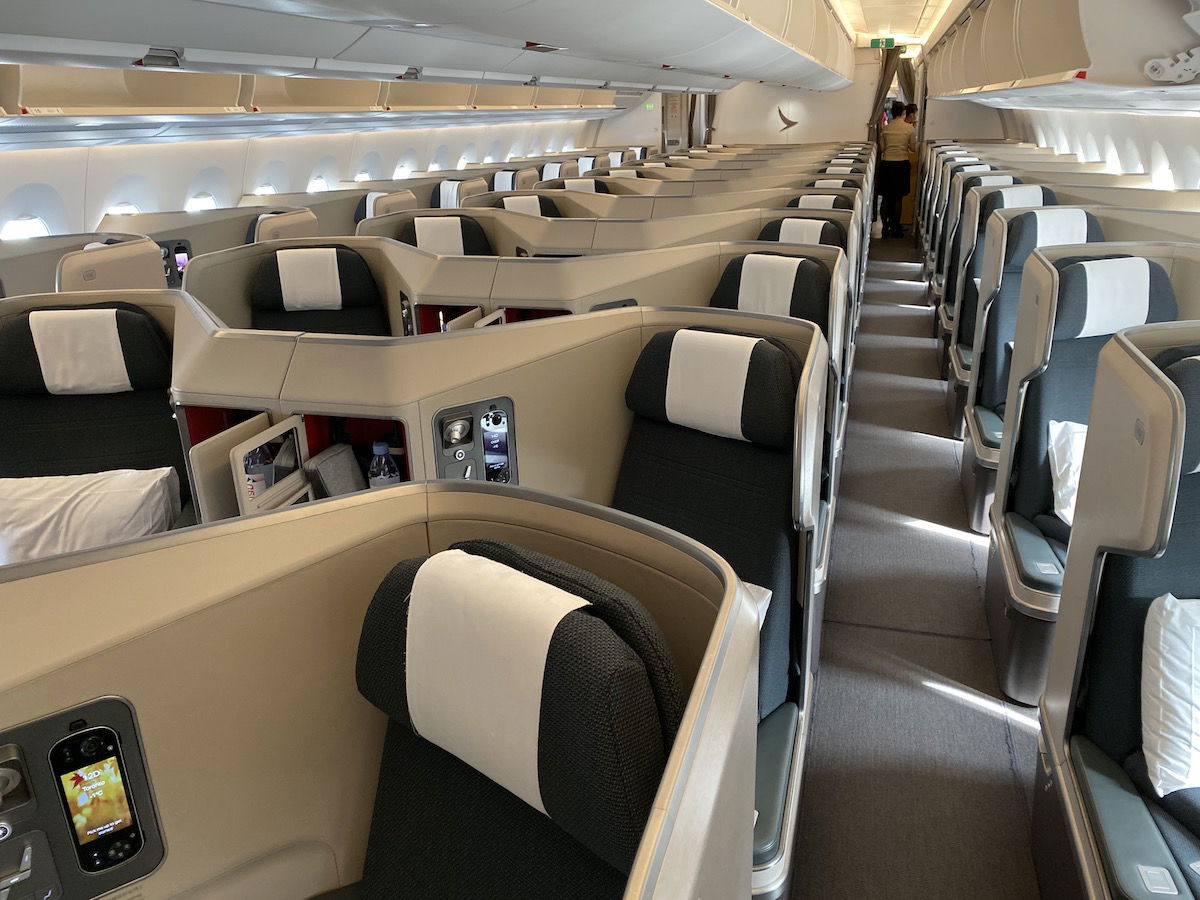 Cathay Pacific's current A350 business class
Will the 777X project be delayed altogether?
At this point one really has to wonder if Boeing will even move forward with the 777X project in the coming years. Virtually all of Boeing's initial 777X customers are trying to get delivery of these planes deferred, and for the most part Boeing seems to be pretty cooperative.
We don't know what kind of a penalty airlines are paying for these deferrals, but it sure seems to me like agreements are being made. With Lufthansa and Qatar Airways also looking to delay the 777X, it seems increasingly likely to me that production of these planes may just be delayed by a few years.
Then again, Qatar Airways' first 777-9 is already being built…
Qatar Airways 777-9 A7-BKA on the Everett flightline pic.twitter.com/huKGJ6jwCb

— Paine Airport (@mattcawby) October 19, 2020
Bottom line
Cathay Pacific is deferring delivery of its Boeing 777-9s beyond 2025, suggesting that the airline won't be getting these new flagship aircraft in the next five years. Only time will tell how this situation plays out, and if Cathay Pacific will be taking delivery of these planes at all.
This also means that Cathay Pacific won't be introducing a new first & business class product in the next five years.
How do you see the current 777X situation playing out? Do you think any airlines will take delivery of the planes in 2022?