Cathay Pacific crews have been asked to volunteer for incredibly unpleasant schedules over the coming months, due to Hong Kong's new crew quarantine requirement.
Hong Kong's new crew quarantine requirement
Hong Kong has had one of the strictest testing and quarantine requirements since the start of the pandemic. While air crews have had to get tested frequently, they've been exempt from the quarantine requirement. That will finally be changing.
As of February 20, 2021, air crews arriving in Hong Kong (with few exceptions) will be subjected to a 14-day quarantine in a hotel, plus seven days of medical surveillance thereafter.
On the surface I can see both sides here. On the one hand, if you're trying to basically eliminate any chance of coronavirus being imported then this seems reasonable. On the other hand, even New Zealand doesn't have such a strict requirement for crews — New Zealand just requires crews to quarantine for two days and then get tested, before being able to resume their lives.
With these new requirements taking effect, it's interesting to see how airlines are coping with this.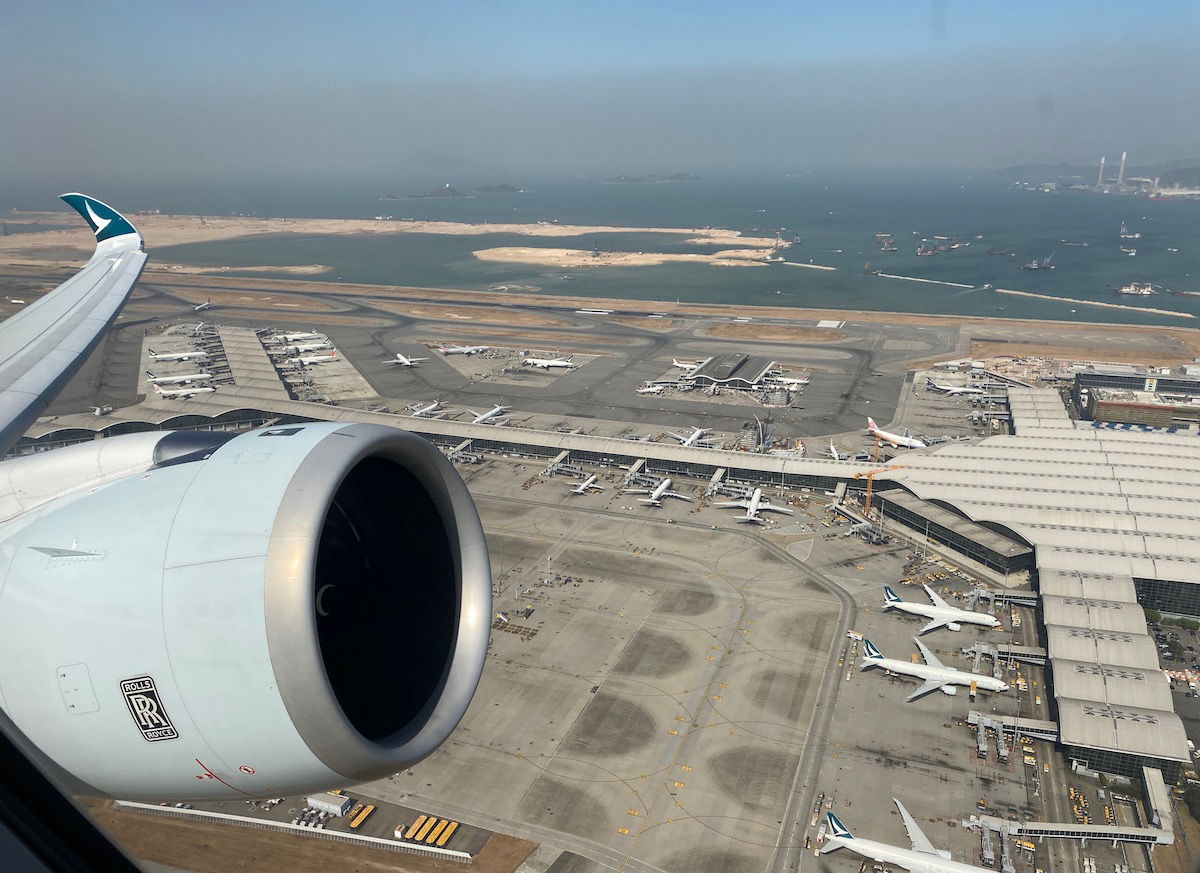 Air crews in Hong Kong will be subjected to a quarantine
Cathay Pacific's creative crew quarantine solution
Airlines were understandably opposed to this new quarantine requirement. This will not only be costly, but also incredibly challenging logistically.
Per Bloomberg, we now have an idea of how Cathay Pacific will handle this new crew quarantine requirement. Crews have been asked to volunteer to work 49 day cycles. Here's how this will work:
Crews will work for 21 days straight, and any nights they spend in Hong Kong will be at Cathay Pacific's own Headland Hotel
Crews will then have to quarantine for 14 days in a hotel in Hong Kong
Crews will then get 14 days off, the first seven days of which they'll have to spend under medical surveillance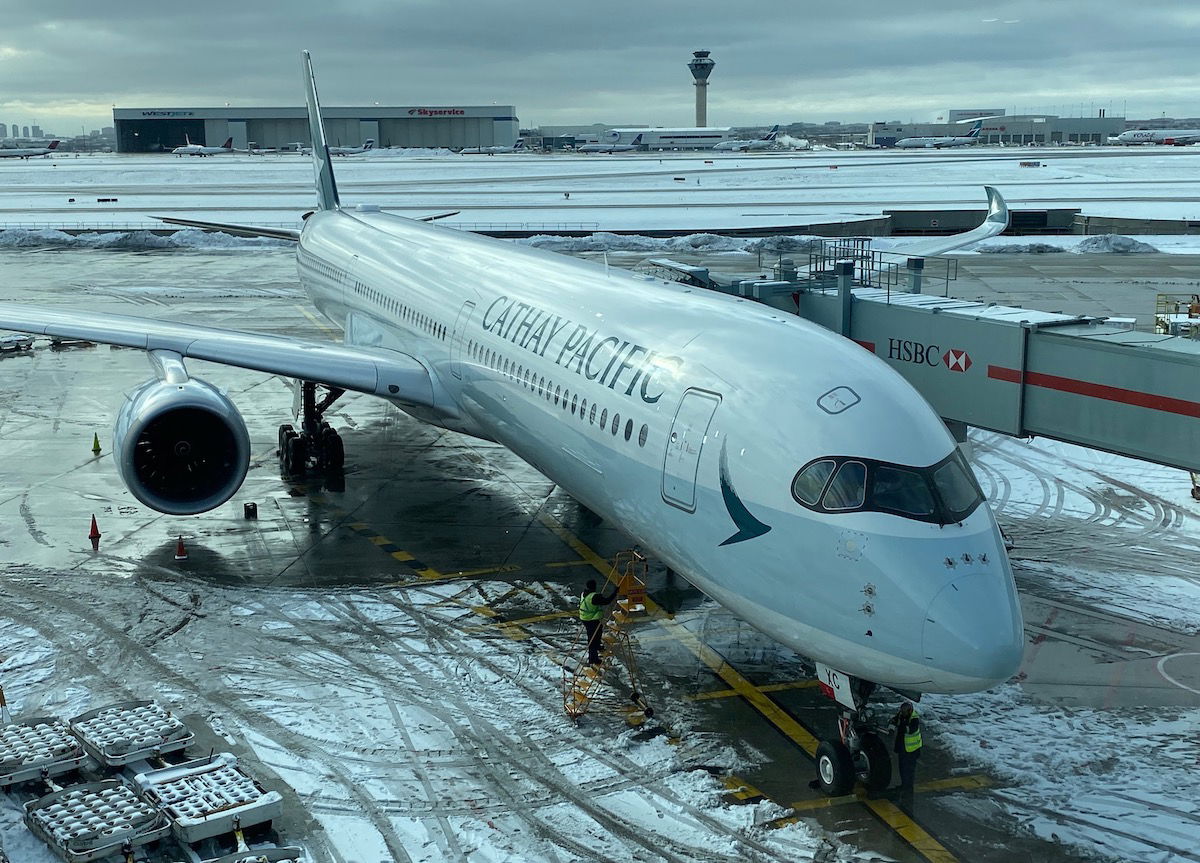 Cathay Pacific crews will start working 21 days straight
In other words, crews will be flying and quarantining for a total of five weeks, and will then get two weeks off, one week of which will be under medical surveillance. Cathay Pacific has allegedly gotten enough employees to volunteer for this, rough as the arrangement sounds, especially for those with families.
What happens to crews that didn't volunteer for this arrangement? Well, there are some flights that are exempt from this, including the following:
Flights to & from mainland China, Taiwan, and Macau
Flights with a layover in Anchorage (which is a big cargo hub for Cathay Pacific)
Direct turnaround flights
Crews that didn't volunteer will primarily be rostered on these flights. Presumably the pay will be significantly better for employees who did volunteer, given the number of flight hours they'll likely accrue over the course of three weeks of (primarily) long haul flights, compared to the occasional same day turn.
It has been stated that Cathay Pacific believes the crew quarantine requirement will add as much as 400 million HKD (~52 million USD) to its monthly cash burn. Unfortunately Cathay Pacific recently closed all of its US and Canada flight attendant bases, or else using those crews could have been a useful way to at least somewhat circumvent these restrictions.
January was one of Cathay Pacific's roughest months ever — the airline carried just 30,410 passengers the entire month, which is an average of under 1,000 passengers per day. The airline had a record-low average load factor of just 13.3%.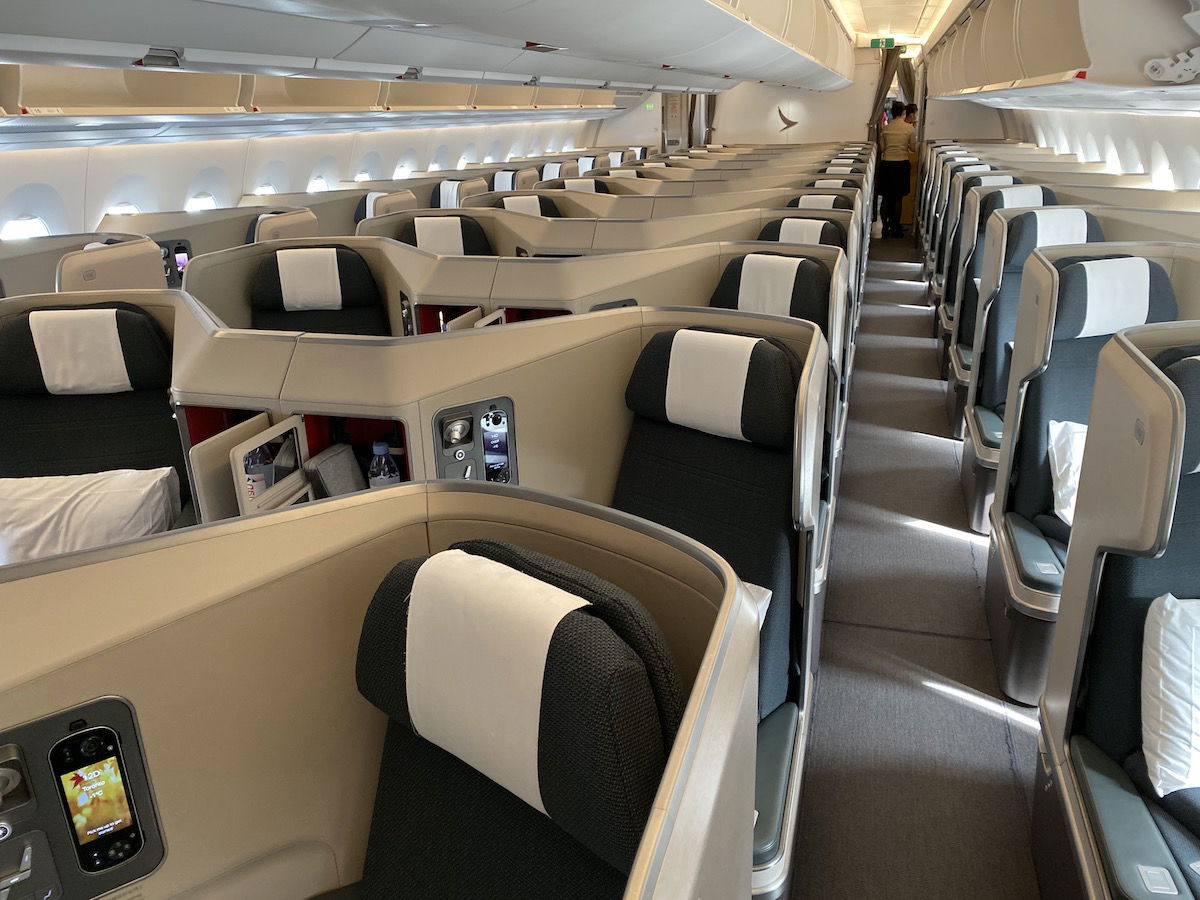 Cathay Pacific's January load factor was ~13%
Bottom line
Hong Kong is introducing a new air crew quarantine requirement as of next week, requiring arriving crew to quarantine in a hotel for two weeks, and then undergo medical surveillance for one week.
Cathay Pacific will be most impacted by this, given that it's Hong Kong's largest airline. Not only will this be extremely costly for the airline, but it will also be tough on crews that volunteer for this arrangement, as they'll be without family for five weeks at a time.
(Tip of the hat to SINJim)