Cargolux is a cargo airline based in Luxembourg, which operates a fleet of around 30 Boeing 747s globally. Well, Cargolux has just given one Boeing 747-8 a very special livery.
Specifically, the seven year old plane with the registration code LX-VCF is now sporting a mask, with the words "Not Without My Mask" written below the carrier's name on the side of the aircraft.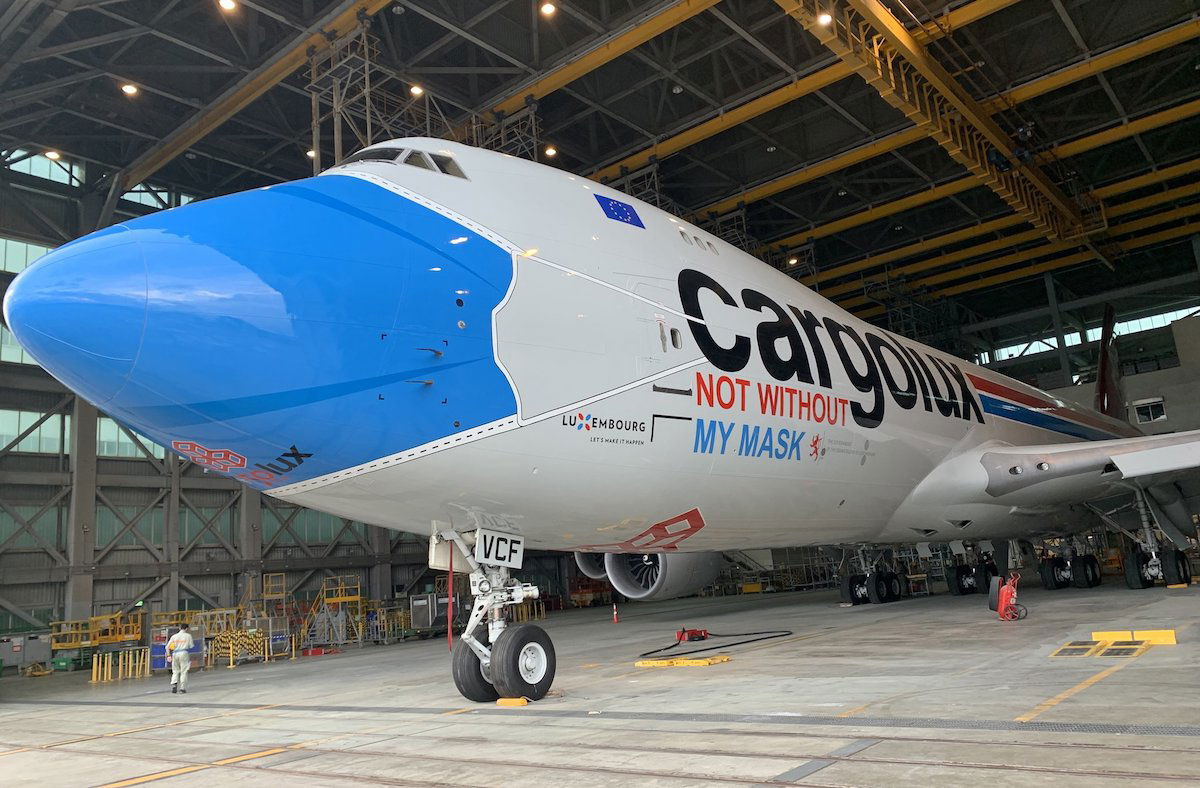 It would appear that the plane had this added to its livery in Taipei, as part of some routine maintenance. The plane flew from Baku to Taipei on July 15, and hasn't flown since, so I'm guessing it will re-enter service soon (at that point you can track the plane here, to see if it's coming to an airport near you).
To my knowledge, Cargolux is the first airline to paint an actual mask on an aircraft like this. A few months back, United Airlines maintenance workers put a "mask" on a 787, though I think that was a single-use one, unlike what the one that the Cargolux 747-8 has. 😉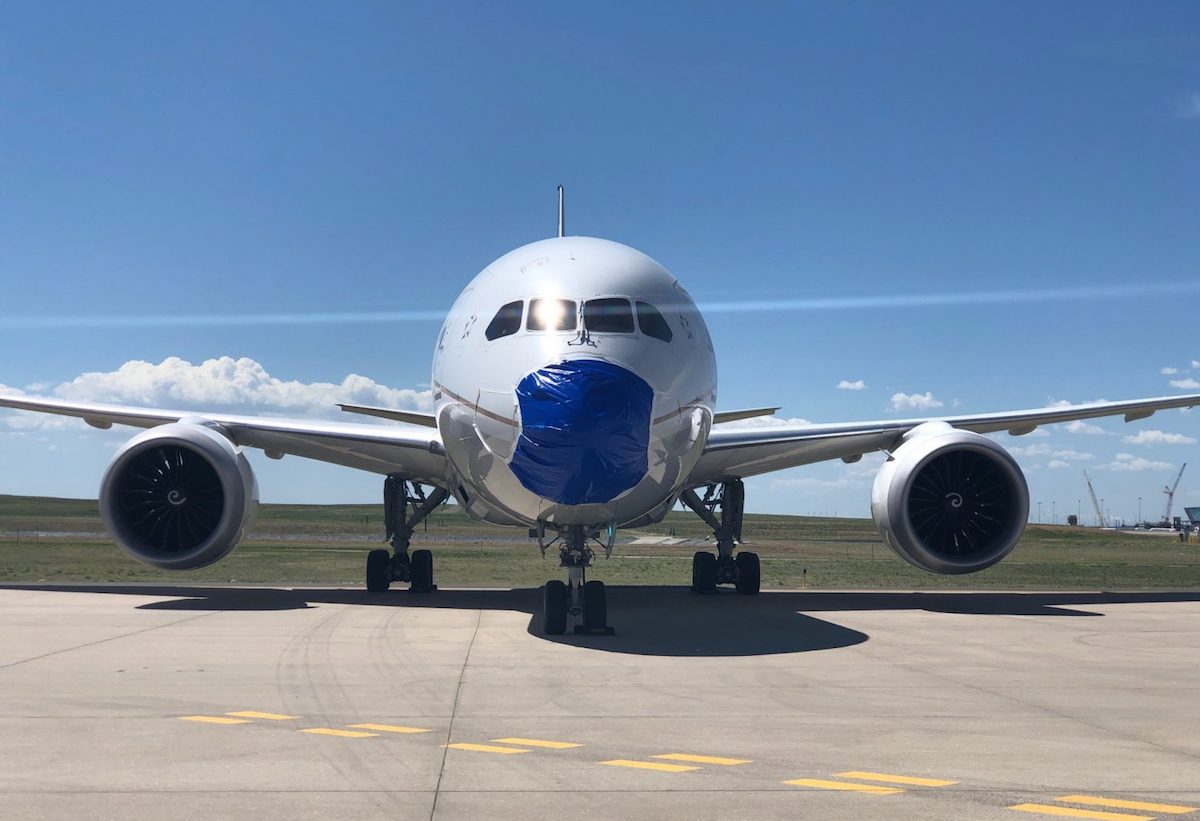 Well done, Cargolux!