Well this should get interesting. In late February I wrote about how Alitalia is on the verge of running out of cash. Without a new investment or business plan, they were expected to run out of cash by the end of March. This shouldn't come as much of a surprise, given that they've been on life support for quite a while, but always had investors come through last minute.
It has been a few years since Etihad bought a 49% stake in Alitalia, hoping to turn them around. The plan was that Alitalia would break even by 2017, but instead they're expected to lose more than €600 million this year.
With that in mind, something's gotta give. Etihad already has the biggest stake in Alitalia that they're legally allowed to. The Italian government won't bail them out. And any bank that's willing to pour more money into Alitalia is just plain dumb.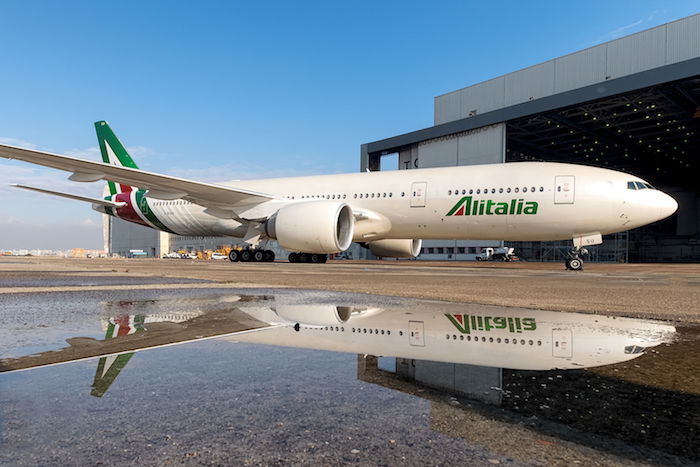 Well, it looks like Alitalia has come up with a new business plan, which they claim the board should approve by the end of the week. So, what does this new business plan entail? If my understanding is correct:
Alitalia is currently run by a former Etihad executive, and the banks willing to give them more money want him replaced with an Italian
Alitalia will take 20 short-haul aircraft out of service, and will lay off a further 2,000 people; if these cuts don't get approved, the banks won't provide additional funding
Alitalia will grow their revenue by 40%
That's right, Alitalia is going to park 20 planes and grow their revenue by 40%… as one does. Again, the further financing is contingent upon the layoffs and parking of planes being approved, so it'll be interesting to see how the unions react (not that they have much negotiating power here).
There's no denying this is a super crappy situation. However, it's not like Alitalia's struggles are temporary. This has been going on for a very long time, and they're keeping an unsustainable company on life support here. Is the best course of action to just let them liquidate? Or to set another completely unrealistic goal? Or…?
We're talking about banks investing their money here, so it blows my mind that they think they'll get an ROI…