Update: It appears that the cost of access has now been raised to 600QAR per person.
Qatar Airways offers two spectacular lounges at Doha Hamad International Airport: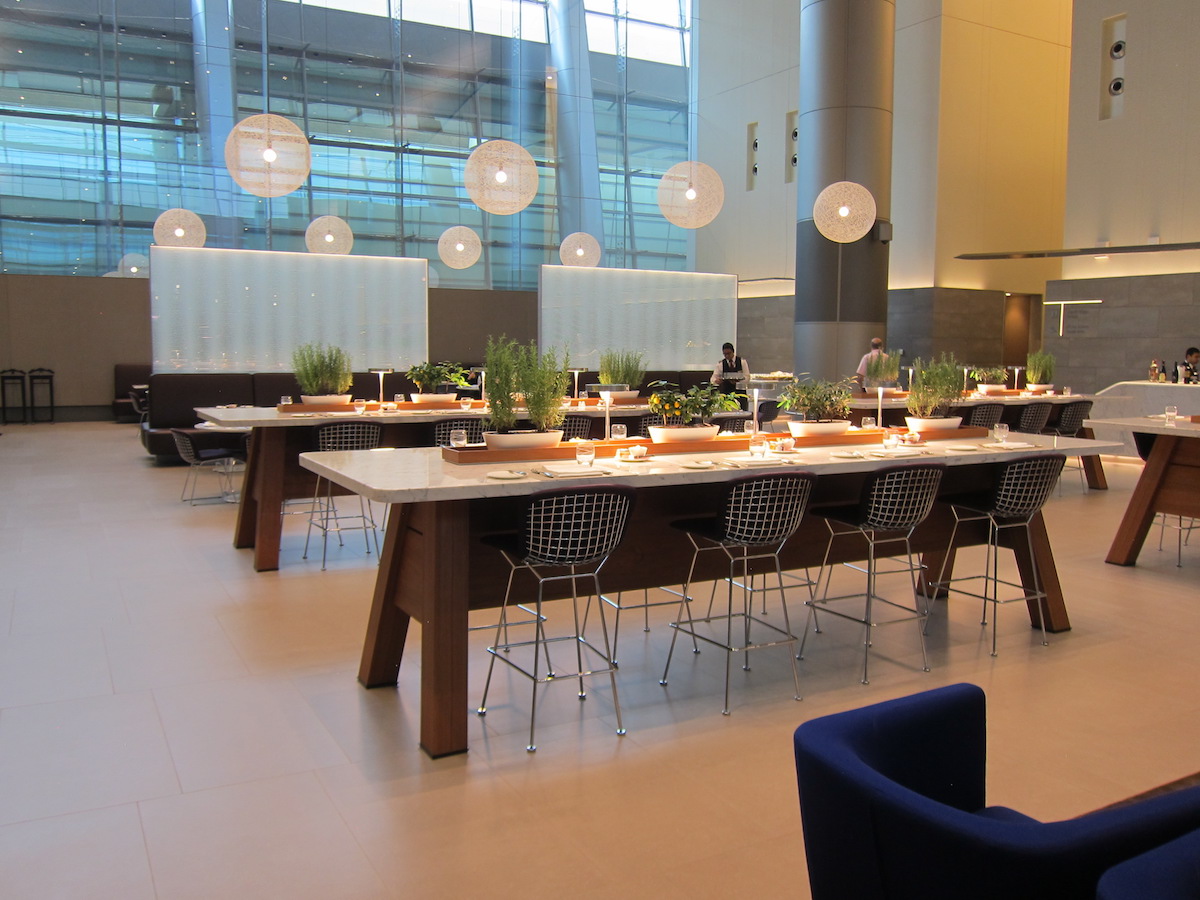 Qatar Airways Al Mourjan Lounge Doha
Why the Al Safwa First Class Lounge is way underutilized
The Al Mourjan Lounge is consistently pretty crowded, given just how many business class passengers Qatar Airways has. The lounge has been so crowded that the airline has added some unprecedented restrictions to lounge access, like in some cases denying access to upgraded passengers.
The Al Safwa Lounge is a very different story, however, and rarely has more than a dozen people in it. This is because Al Safwa Lounge access is limited to those traveling in first class, which only includes those traveling on their Airbus A380 aircraft (which operate a limited number of routes), plus those traveling on one of the intra-Gulf routes.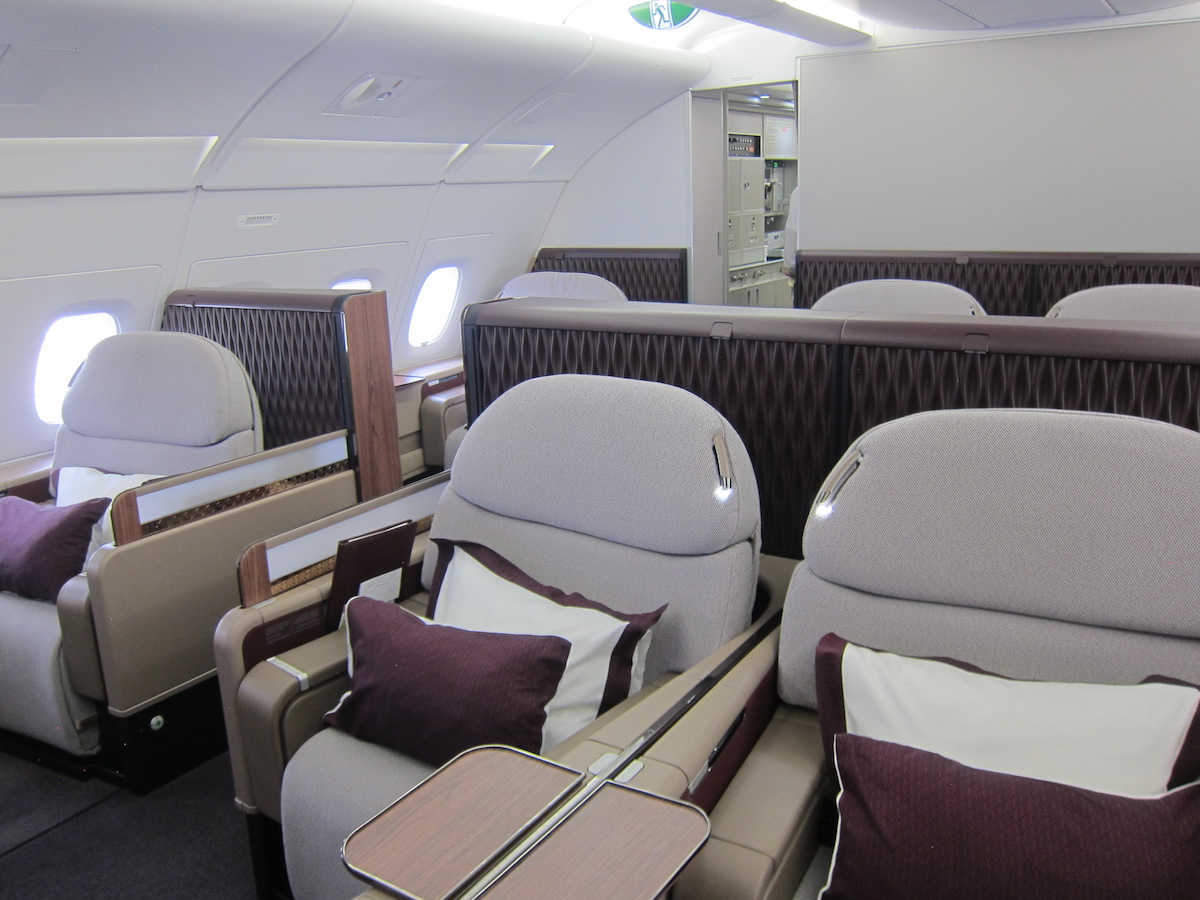 Qatar Airways A380 first class
The catch is that the number of flights within the Gulf has been hugely reduced the past couple of years given the blockade, as the airline no longer flies to the UAE and Saudi Arabia, which were previously their biggest markets.
So logically you'd think the airline would do something to try and shift around the lounge crowding a bit, to alleviate congestion in the Al Mourjan Lounge.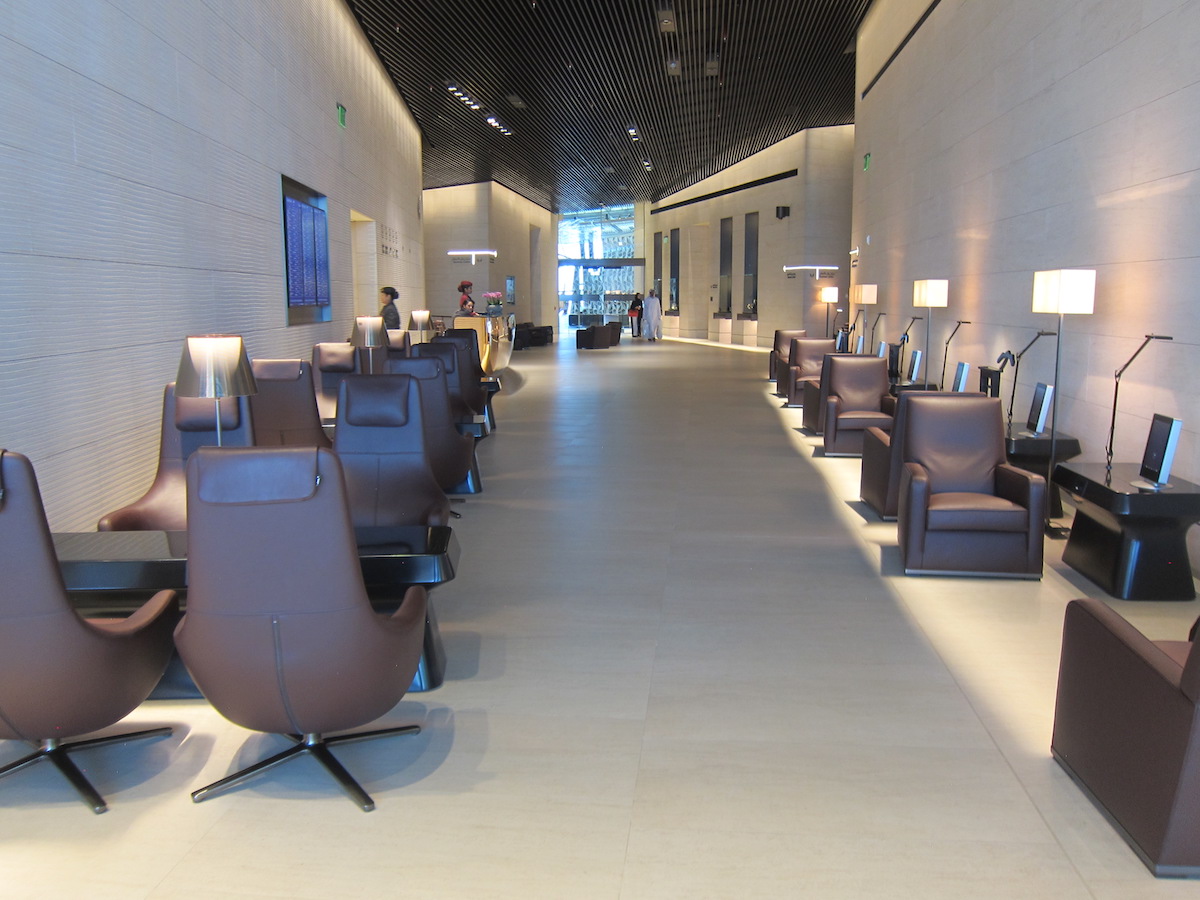 Qatar Airways Al Safwa Lounge Doha
Qatar Airways selling Al Safwa Lounge access
A few weeks ago I wrote about how Qatar Airways began selling first class lounge access to business class passengers. A FlyerTalk member reported that he asked about this at the business class lounge, and they told him he could buy access for 350QAR (~96USD).
Then when he actually went to the first class lounge he was charged 250QAR (~67USD).
Initial reports suggested that this was only available to "paid" business class passengers, though I've now received several data points from readers on this:
Buying access to the Al Safwa Lounge is also available to those on award tickets
When you buy access to the lounge, you can spend at most six hours there
The price seems to consistently be 250QAR, rather than the rumored 350QAR
There are still some inconsistencies when it comes to buying access, with some reporting that they weren't allowed to buy access, but it seem unrelated to whether or not people are on award tickets
I haven't been able to get official clarification regarding what Qatar's actual policy is here, so it very much seems to be a case of "your mileage may vary," and who knows how long this offer will remain at the current cost
Buying access to Qatar Airways' Al Safwa Lounge for under $70 is a spectacular value. Like, I would pay that in a heartbeat. The Al Safwa Lounge has a solid restaurant with a la carte dining…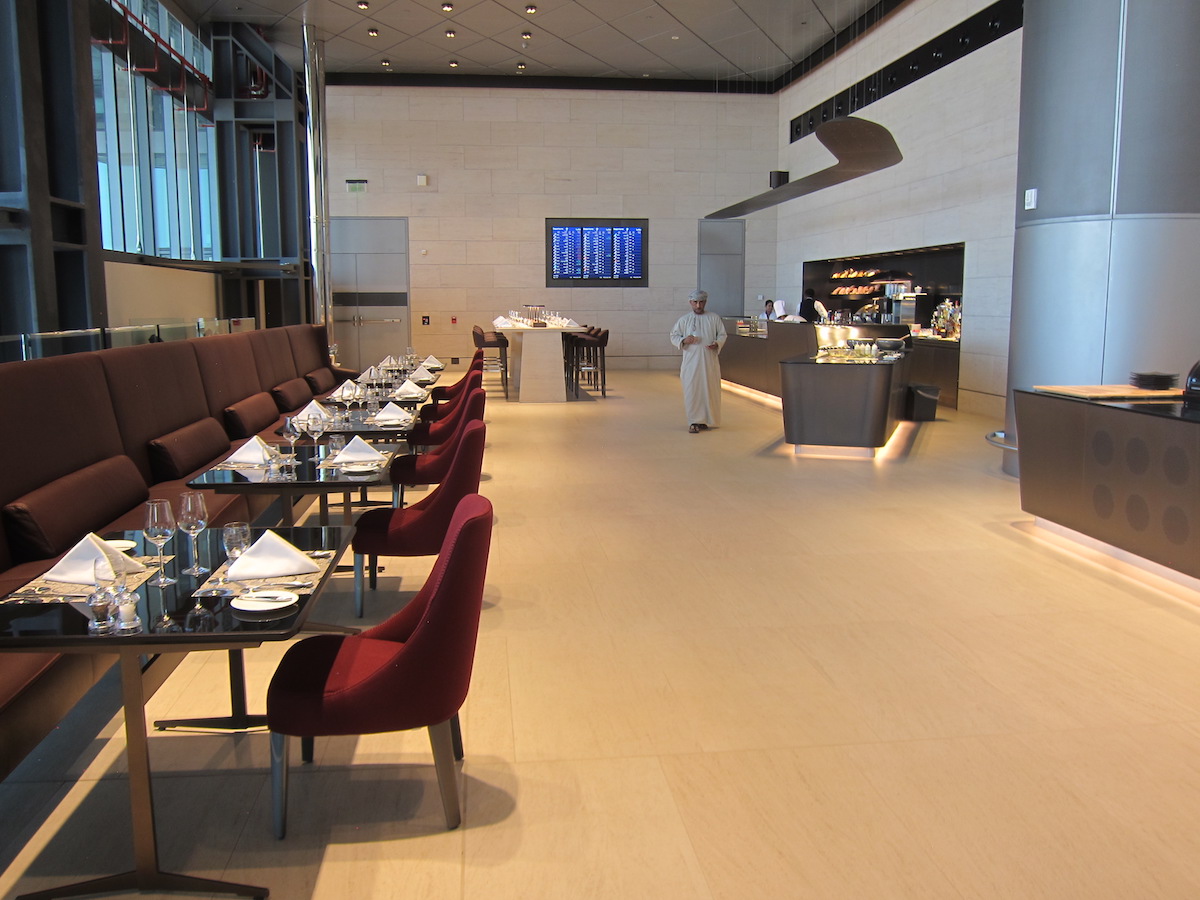 Qatar Airways Al Safwa Lounge Doha
It has private bedrooms you can rest in…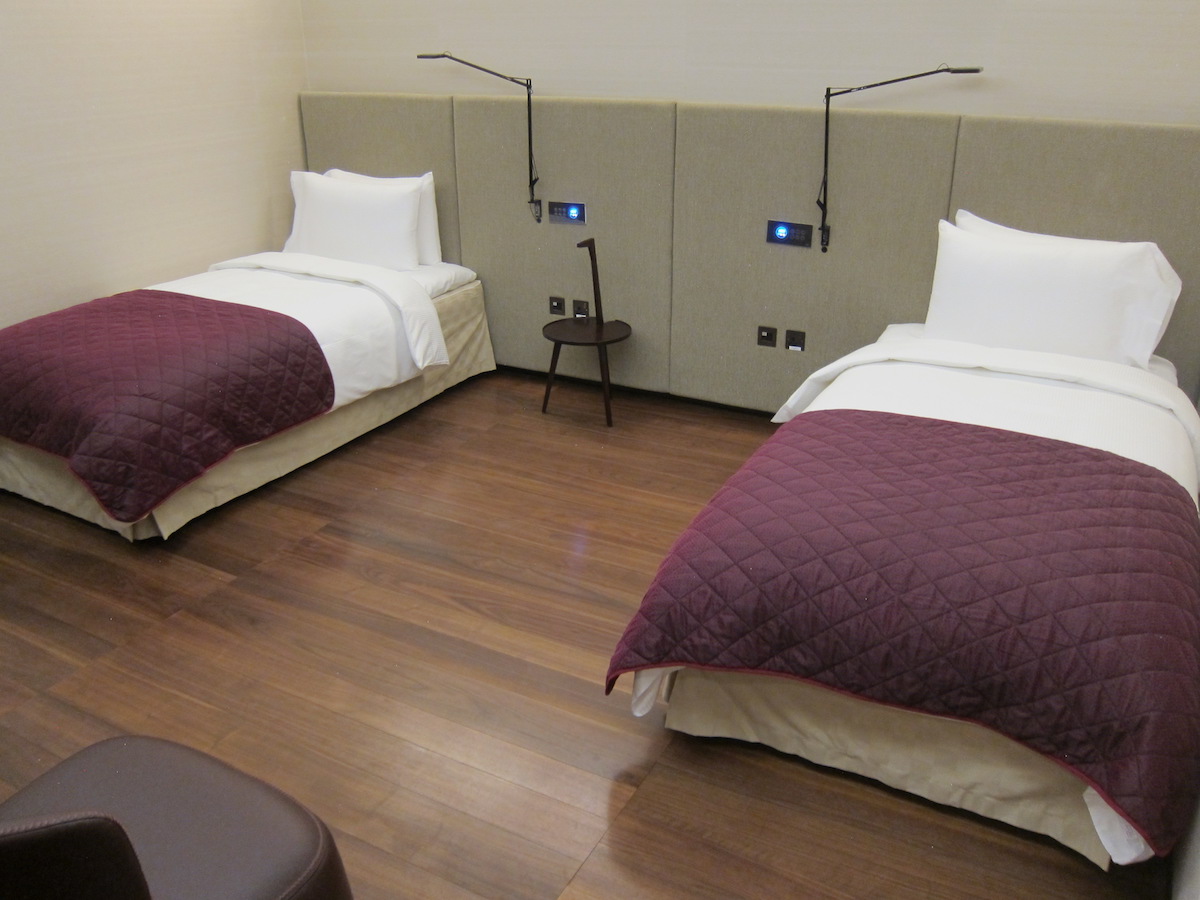 Qatar Airways Al Safwa Lounge Doha
Heck, you could get more than your entrance fee with just a glass or two of wine/champagne, give the quality of the stuff they serve in the lounge.
I can't help but encourage anyone who is eligible to take advantage of this. In September I'll have an eight hour overnight layover in Doha traveling as a group of three. My plan was to just book a couple of hotel rooms at the airside hotel, but if I could buy Al Safwa access for significantly less and get beds in there, that would be a much better deal.
That's still many months away, though, so I'll hold off before making my final decision there. I imagine the policy could change before then.
If you travel through Doha and give this a try, please report back with your experience!