In the interest of full disclosure, One Mile at a Time earns a referral bonus for purchases made through some of the below links. These are products and services we use ourselves, and are the best offers we know of. Check out our Advertising Policy for further details. Thanks for your support!
JetBlue has come out with their latest promotion on the purchase of points today. JetBlue is offering up to a 50% bonus on points purchased through September 17, 2015.
Through this promotion you earn a 50% bonus when you purchase between 3,000 and 30,000 points. Purchases of less than 3,000 points don't earn any bonus, and 30,000 points is the maximum number you can purchase per transaction (you can purchase up to 60,000 points per calendar year).
If you max out this promotion you can purchase a total of 45,000 points (30,000 points, plus the 50% bonus) for $886.88. That's a cost of ~1.97 cents per point.
JetBlue points can typically be redeemed for ~1.4-1.5 cents each towards the cost of a ticket, so purchasing them for ~2.0 cents per point simply doesn't make sense.
For what it's worth, when JetBlue offers a bonus on purchased points, the 50% bonus is pretty standard — we don't really see the bonuses go much higher than that.
Here are the full terms of the promotion:
Bonus point offer valid for point purchases between August 13 and September 17, 2015. Bonus points are incremental based upon the amount of points purchased. To receive the bonus, minimum purchase of 3,000 TrueBlue points is required. Bonus points earned do not count towards maximum calendar limits stated below.

Points can be purchased for approximately $37.63 per 1,000 points. Prices are in U.S. dollars and include a 7.5% tax recovery fee on the value of the points purchased. GST/HST will be charged to Canadian residents. POINT PURCHASES ARE NONREFUNDABLE. Valid only for new TrueBlue point purchases by TrueBlue members with their account in good standing; points can be purchased for a member's own account or as a gift to another member's account; not valid for point transfers. Minimum point purchase per transaction is 1,000 points; maximum point purchase per transaction is 30,000 points. Members may not purchase more than a total of 60,000 TrueBlue points in a calendar year (regardless of whether the points were purchased for a member's own TrueBlue account or as a gift). Members may not receive, as a gift, more than a total of 60,000 TrueBlue points in a calendar year from point purchases. Points may be gifted only to TrueBlue Members. Please allow 72 hours for purchased points to post to the applicable TrueBlue account. Cannot be combined with other offers. Additional restrictions apply. See TrueBlue Terms and Conditions for details.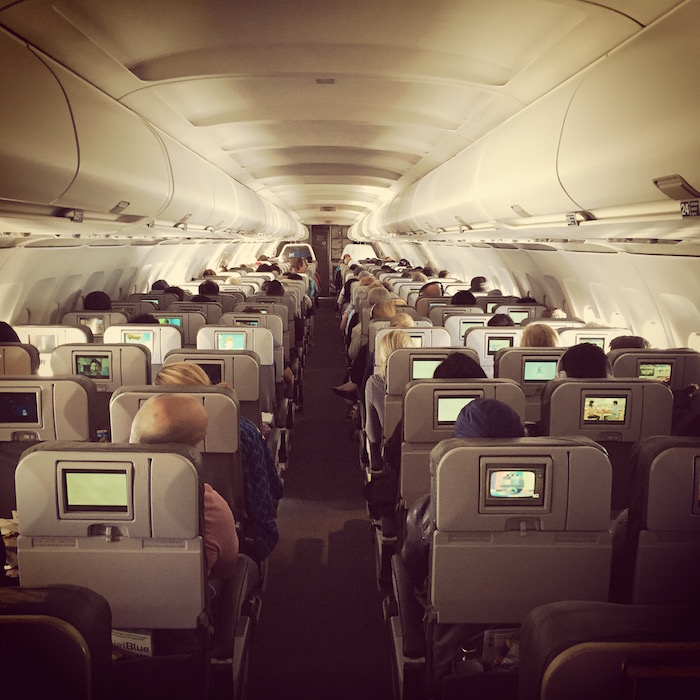 Bottom line
It sort of blows my mind that JetBlue (and other revenue based frequent flyer programs) keep offering bonuses on the purchase of points. Clearly people are taking advantage of these promotions or else they wouldn't keep offering them. Who are these people who keep purchasing points through JetBlue, though?
I suppose in theory it could make sense to purchase a small quantity of points.
For example, if you want to redeem for an expensive award and are a few thousand points short of what's required, it could certainly make sense. If you need to top off an account towards an expensive redemption, you're ultimately better off getting some bonus than no bonus, right?
But something tells me there are a lot of people out there who literally just buy these points for giggles, thinking it's a great deal because there's a bonus. So I guess the marketing is working?
Have you ever purchased points in a revenue based frequent flyer program?