To increase ancillary revenue, some airlines have begun selling lounge access to passengers without status, traveling in economy or premium economy, who would not have otherwise had access, including:
Emirates selling access to their business class lounge in Dubai for USD$100 per person, and access to their first class lounge for $200
Lufthansa was selling access to their amazing first class lounges in Munich and Frankfurt for various amounts, depending on which type of ticket the passenger had – EUR249 if in business class, EUR299 if in premium economy, EUR149 for an additional guest in business class and EUR199 for an additional guest in premium economy
Cathay Pacific has now joined in, offering passengers lounge access for purchase at the following three lounges only:
Manila
Vancouver
Melbourne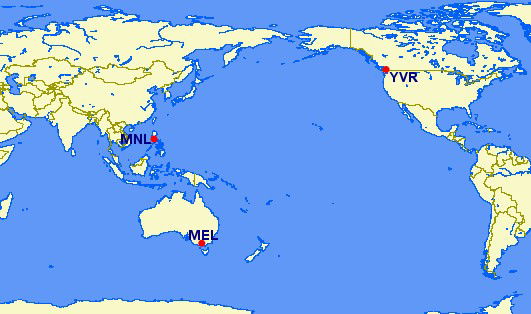 Access is available to passengers at these three lounges with the following conditions:
The cost is HKD600/USD75 per person
The offer is available from now until March 31, 2019
Payment can only be made at the lounge entrance by credit card, no cash is accepted; I expect this is to ensure no payments go 'missing'
The passenger paying must be a Marco Polo member
Passengers must present a valid Cathay Pacific or Cathay Dragon boarding pass (for same day, onward travel)
There is no discount for seniors or children, except that children under two are admitted free of charge
Unfortunately none of the spectacular Cathay Pacific lounges in Hong Kong are included in the offer.
Now, these three lounges are not all equal.
Fortunately the Manila and Vancouver lounges have recently been upgraded to reflect their current lounge design, including their famous noodle bars.
However I've visited their Melbourne lounge and its very small, very dated and does not have the amenities you will find at the Manila and Vancouver lounges.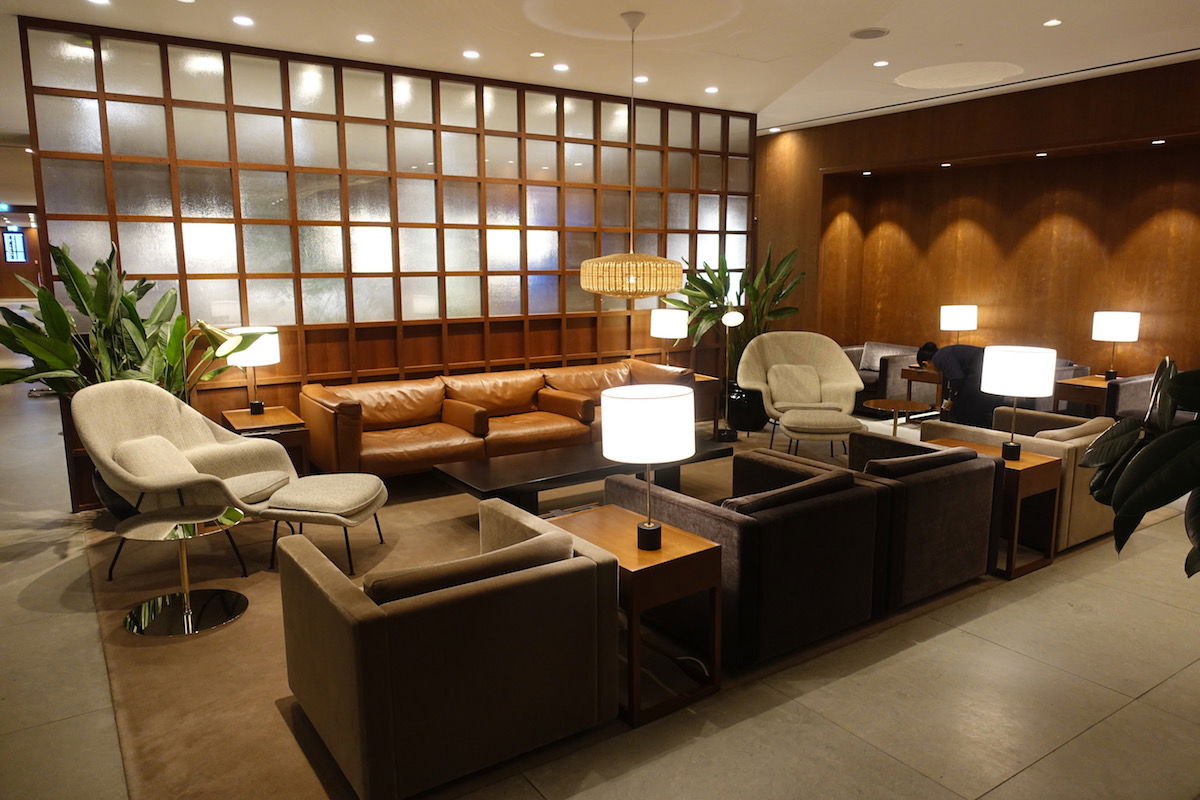 So is purchasing an entry pass worth it?
I haven't been to Cathay's Manila or Vancouver lounges yet, but I have been to their Tokyo Haneda and Bangkok lounges, which have a similar design. They were great for a business lounge — I especially enjoyed the noodle bar.
I have oneworld status so would have access anyway, but if I didn't I still think the entry price is a bit too expensive for a short visit. US$50 would be a fair price I think I'd pay, provided I was checking in three hours before the flight departed to enjoy around two hours in the lounge (accounting for the time it would take for security and boarding).
While Manila airport isn't great, Cathay Pacific operates from NAIA Terminal 3 which is the best terminal in Manila. If this lounge was in Terminal 2, which I think is the worst terminal in Manila, I would absolutely pay this entry fee, no questions asked. I literally saw cockroaches crawling up the walls of a cafe's kitchen last time I was in Terminal 2.
For the Melbourne lounge I would not dream of spending that much money for the Cathay Pacific lounge, which is one of the worst international lounges at the airport. That money would go much further towards a meal at the airport, and there are some excellent restaurants at Melbourne airport, which are an even better deal if you have a Priority Pass membership (anything by Movida is great).

Bottom line
I know some people say selling lounge access cheapens the experience for those who have either paid more for a premium ticket that includes the lounge access, or earned the access through their status.
But when airlines do offer this it is on a space available basis, and in this case I suspect Cathay has chosen three lounges that are not overly busy so it won't have much impact on other passengers. And most passengers who already have access are unlikely to even realise who is paid and who is 'legitimate' anyway.
They are really struggling as an airline financially so need to do what they can to increase revenue. So I don't think this is a bad thing.
Just please do not pay for the Melbourne lounge. It is awful.
Have you ever paid for lounge access (outside Priority Pass)?