British Airways has in the past couple of days revealed plans to significantly downsize in the near future — the airline plans on laying off up to 12,000 employees, representing over a quarter of their workforce.
With this downsizing, the airline is allegedly considering a major change to the airports out of which they operate flights.
British Airways operates out of Gatwick & Heathrow
British Airways has significant operations out of both London Heathrow and London Gatwick:
London Heathrow has over 80% of British Airways' operations; this is their premium hub, and is used for most business and premium leisure markets (Los Angeles, Shanghai, Rome, etc.)
London Gatwick has under 20% of British Airways' operations; this is their leisure hub, and is used for many leisure markets (Tampa, Punta Cana, Alicante, etc.)
The challenge for British Airways (and many airlines in London) is that Heathrow Airport is heavily slot restricted and at capacity (at least before the current pandemic). While Gatwick is also slot restricted, the slots aren't nearly as valuable or costly as at Heathrow.
From British Airways' perspective:
Operations out of Gatwick have been necessary for growth
Using two hubs isn't ideal for connecting passengers; for example, some long haul destinations are only served out of Gatwick, making it complicated to connect to Heathrow flights
British Airways operates out of Heathrow & Gatwick
British Airways could close Gatwick operations
While no final decision has been made, BBC is reporting that British Airways may end operations from London Gatwick Airport altogether. The airline has informed employees about the possibility of this in a memo, so we'll see what they decide.
The reality is that the decision to close Gatwick operations may be inevitable:
Airport slots generally have a "use it or lose it" provision, so if airlines don't operate flights using their slots they lose them; this has temporarily been lifted in light of the current pandemic, but is unlikely to last for all that long
Not only will British Airways have to eventually operate flights for all Heathrow slots, but the airline also recently picked up an additional 12 slots, so they'll need to offer more flights than ever before; in fairness, they could maintain slots while reducing capacity by downgrading the planes on routes
British Airways plans to lay off over a quarter of employees, and most of those job losses will come from operational employees, suggesting that capacity over the next several years will be cut by a quarter or so
Realistically this means that British Airways is limited with how they can reduce operations while maintaining their slots long-term; if they're going to reduce the number of flights by any significant number, pulling out of Gatwick is the obvious option
Presumably Gatwick has lower operating costs, but there are also synergies of operating out of a single hub, and it makes connections easier as well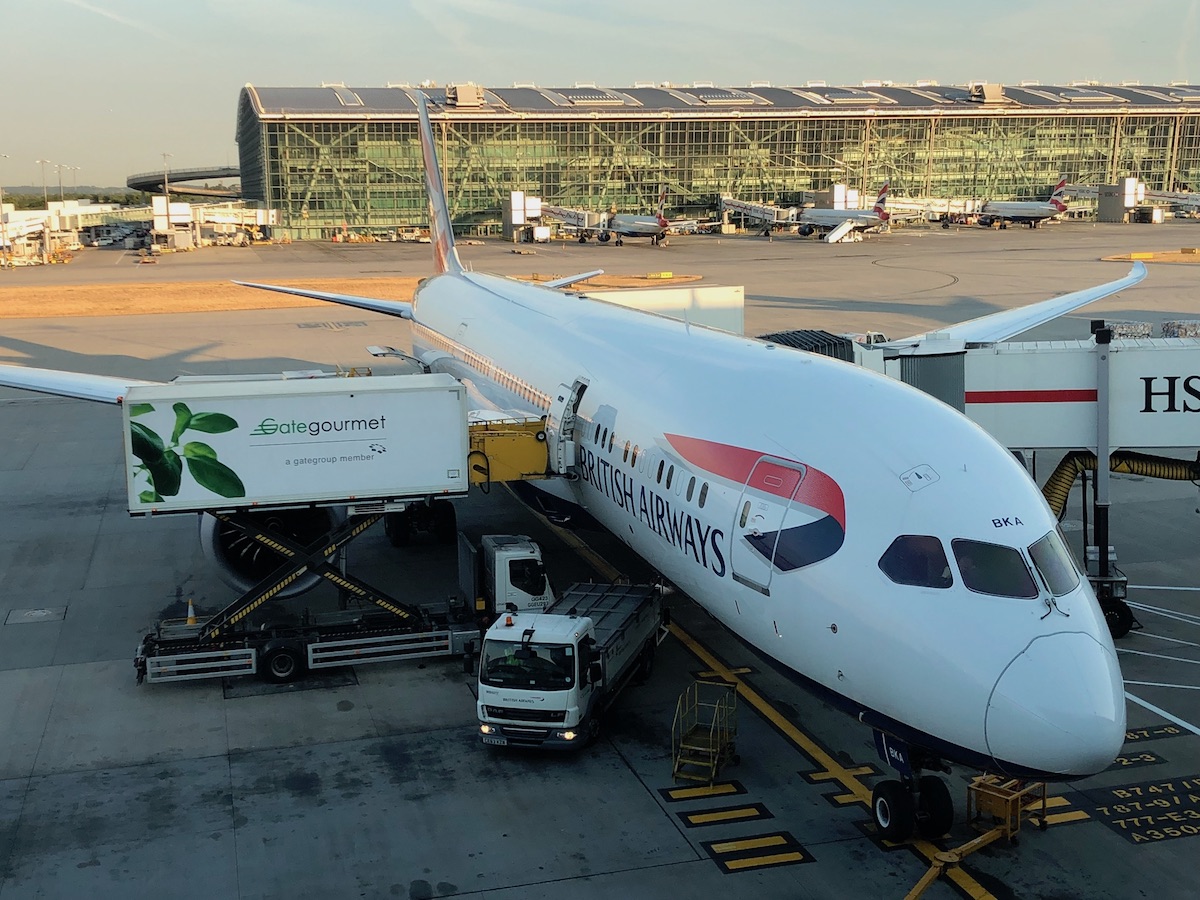 Could British Airways consolidate operations at Heathrow?
The challenge with shutting down Gatwick
If British Airways plans to significantly reduce capacity, then shutting down Gatwick seems like the obvious option. This would allow them to streamline operations at one hub.
The problem is going to be that once demand recovers, it may be very hard for British Airways to once again grow at Gatwick. From lounge space to available slots to check-in desks, I question whether they'd be able to reclaim the space they left behind.
Or who knows, maybe they're hoping that demand is reduced long enough that no airline would take their place there.
British Airways is considering leaving Gatwick Airport
Bottom line
Many airlines are looking to downside, though British Airways is in an especially complicated situation, given that they operate out of slot restricted airports. British Airways can't simply reduce their Heathrow service significantly without giving up slots, so consolidating operations at one airport may be the only option.
How do you see this playing out for British Airways?