British Airways has been in the process of installing a new first class product throughout much of their longhaul fleet for years now.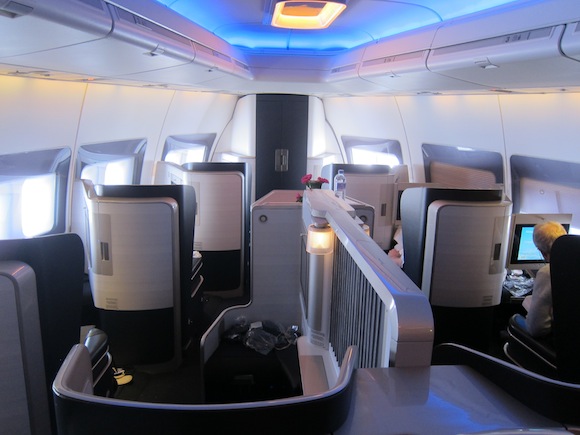 British Airways 747-400 new first class
Despite that, they still have several aircraft that feature their old first class product. The only upside to flying the old first class is that you're typically issued 50,000 Avios compensation if you end up flying it, even if you're on an award ticket (that's potentially a refund of more than half the Avios required).
The best way to track whether a route will be operated by the new or old first class is through this useful dashboard. While it won't definitively tell you whether your route features the new first class or not, it will break down what percent of the time a route is historically operated by the new first class product.
As you can see, there are some routes that get the new first class product 100% of the time, while there are others that get new first class product less frequently.
Interestingly it looks like British Airways will stop selling first class on routes scheduled to be operated by 747-400s featuring the old first class product.
British Airways has stopped selling first class for travel on the following flights as of October 26, 2014:
Cape Town/CPT BA42/43
Las Vegas/LAS BA274/275
Phoenix/PHX BA288/289
Vancouver/YVR BA84/85
As of now they haven't formally removed the first class fare buckets from these routes, though they've stopped selling it altogether. So if you look at the seatmap you'll still see the first class seats.
According to this FlyerTalk thread, apparently British Airways will only seat people in first class if business class (Club World) is completely full, which is kind of disappointing. It would be nice if they allowed elite members to pre-assign first class seats in advance, assuming they'd otherwise be empty.
I'm curious to see what British Airways does with passengers that already booked first class on these routes. Will they "downgrade" them even though the plane still has a first class cabin, or…?