British Airways has been investing significantly in their premium cabin experience. The airline has refreshed service in first and business class, and has introduced an all new business class suite. They're also renovating their lounges around the world — for example, in the US they've refreshed their lounges in New York JFK and San Francisco.
Well, the airline has now unveiled their latest lounge refurbishment, which is at Johannesburg's OR Tambo Airport.
The lounge is 880 square meters (~9,500 square feet), and can host up to 247 passengers at a time.
The new lounge not only had updated decor, but also has an exclusive dining area for first class passengers, which it didn't before. As it's described, the lounge has a modern lobby bar, a brasserie dining area, an office space, and a seating area with armchairs and banquette seating.
The lobby bar features spirits, beer, wine, and soft drinks. Furthermore, the new kitchen facilities offer an improved dining menu of hot and cold options, including Cape Malay curry, fresh seasonal salads, mezze, local charcuterie, and Indezi river cheeses.
Perhaps the most exciting improvement is a new a la carte dining option for first class passengers (though this isn't open to oneworld Emerald members).
Here are some pictures of the new lounge: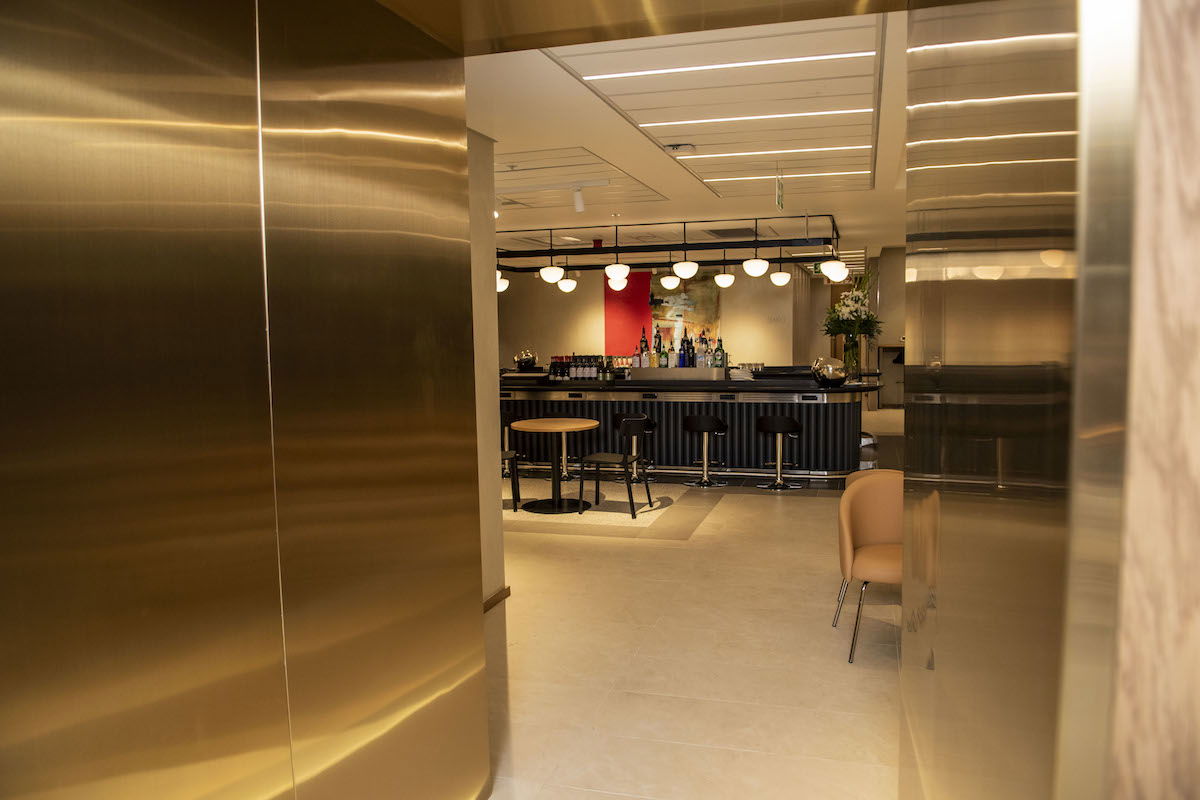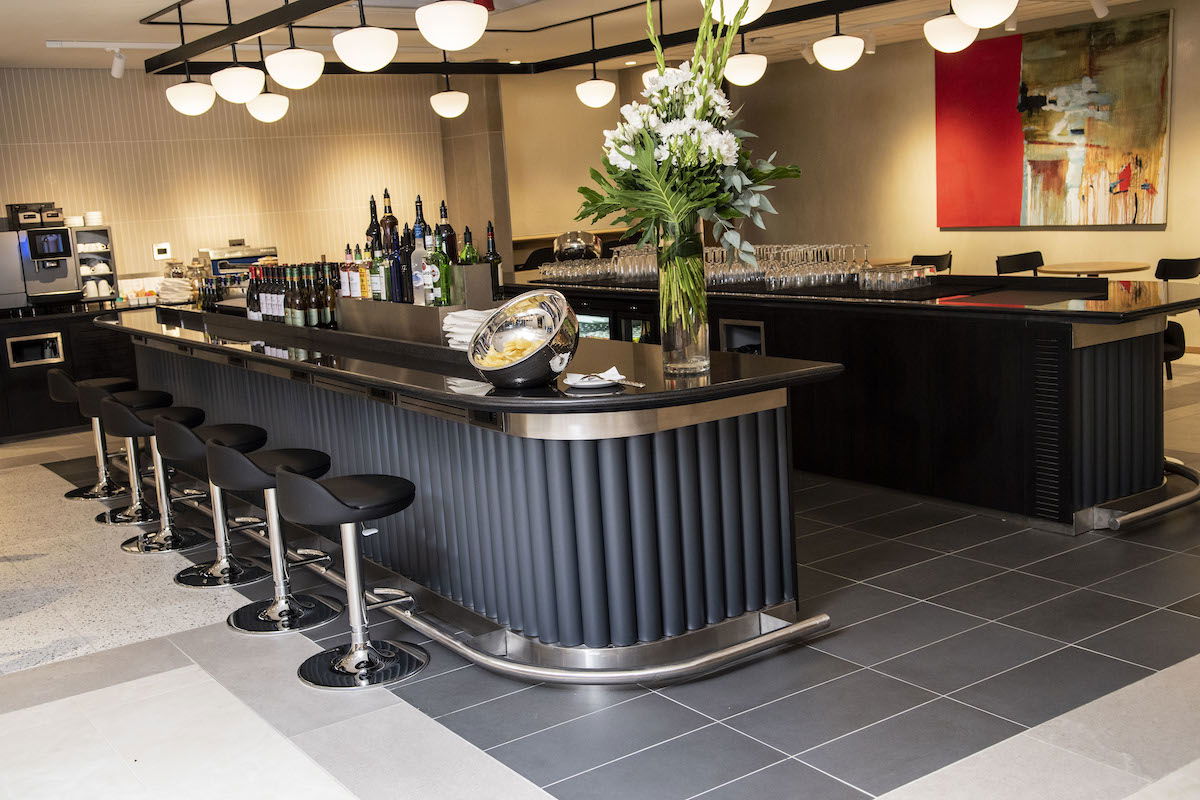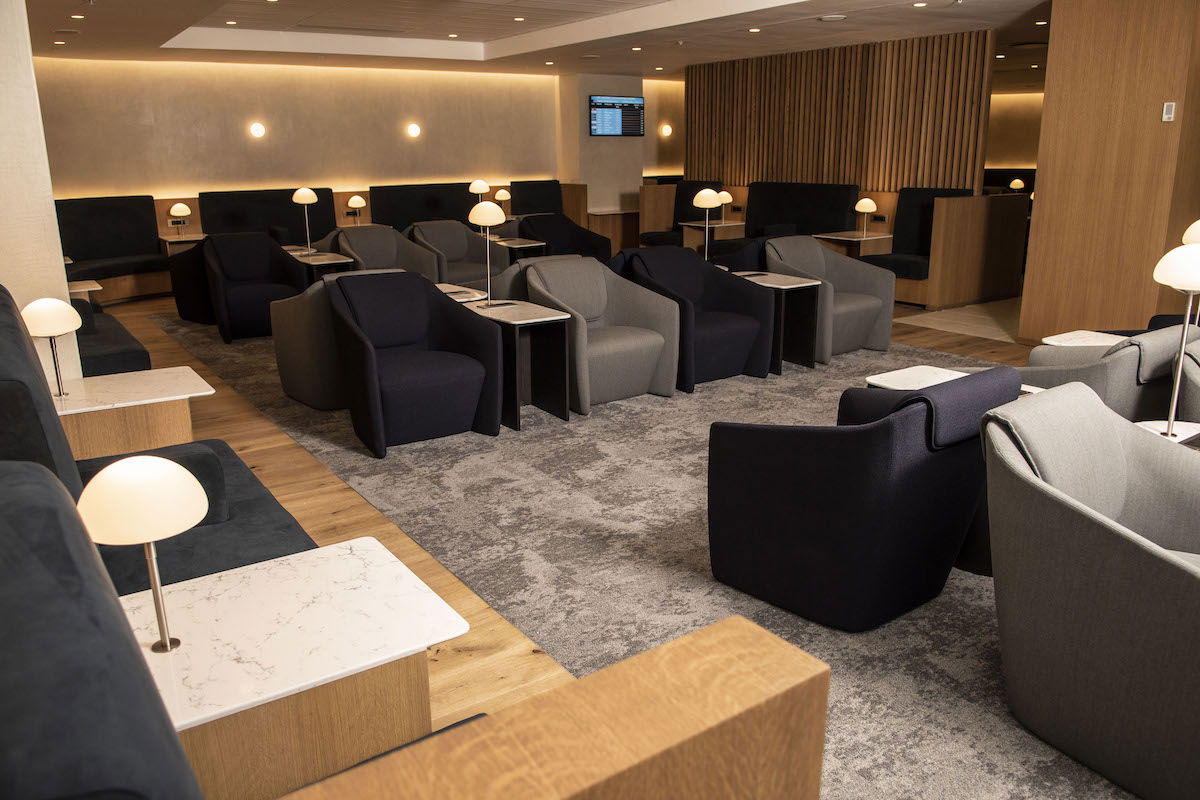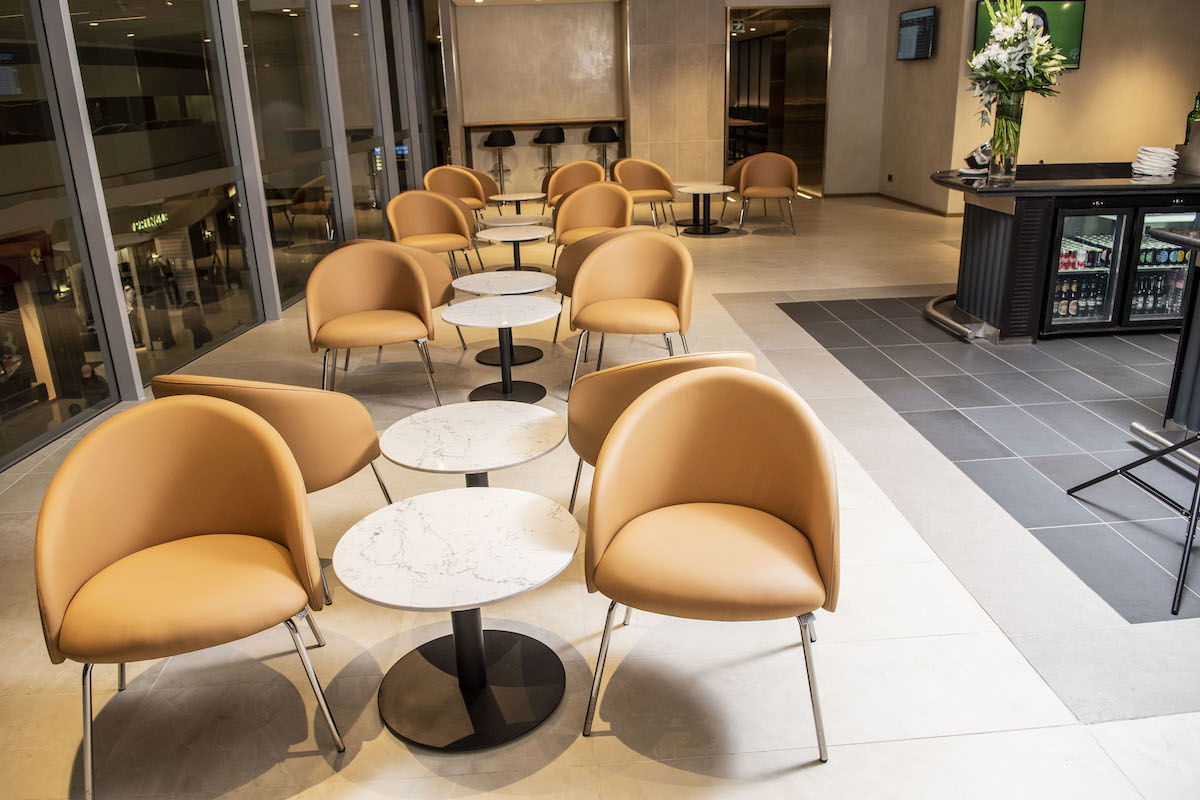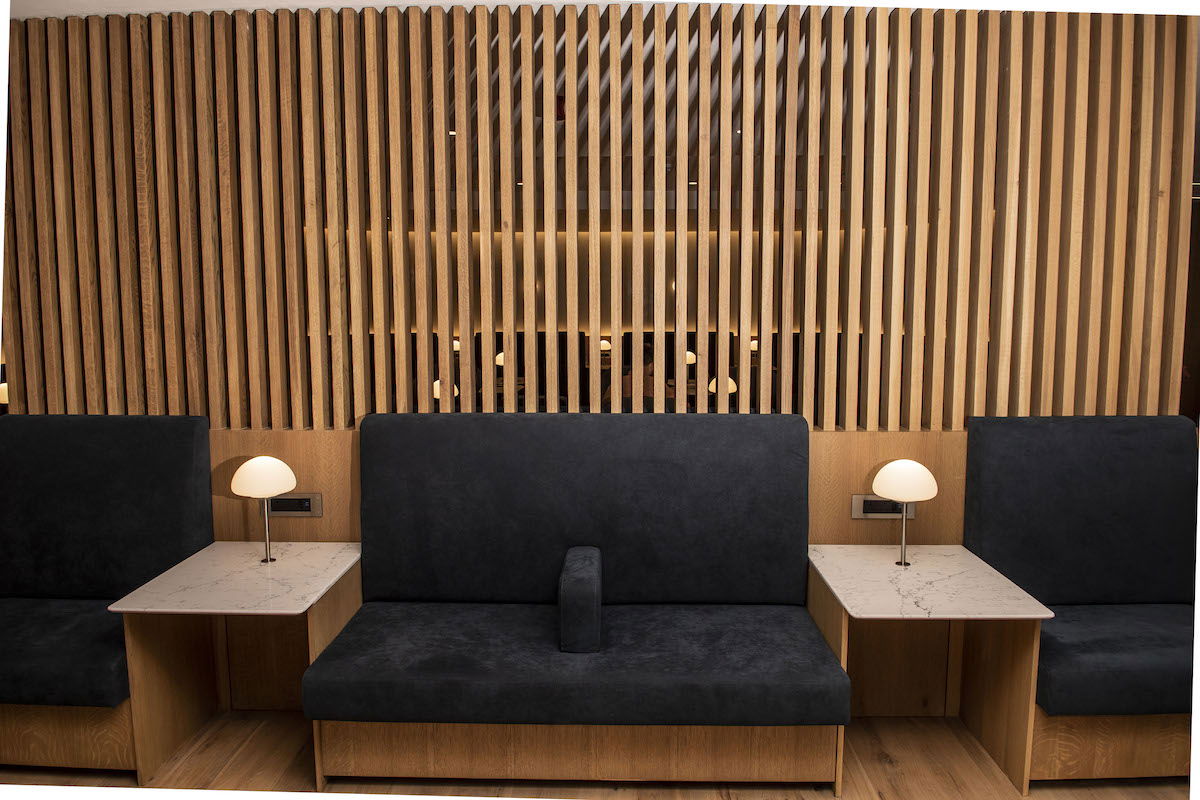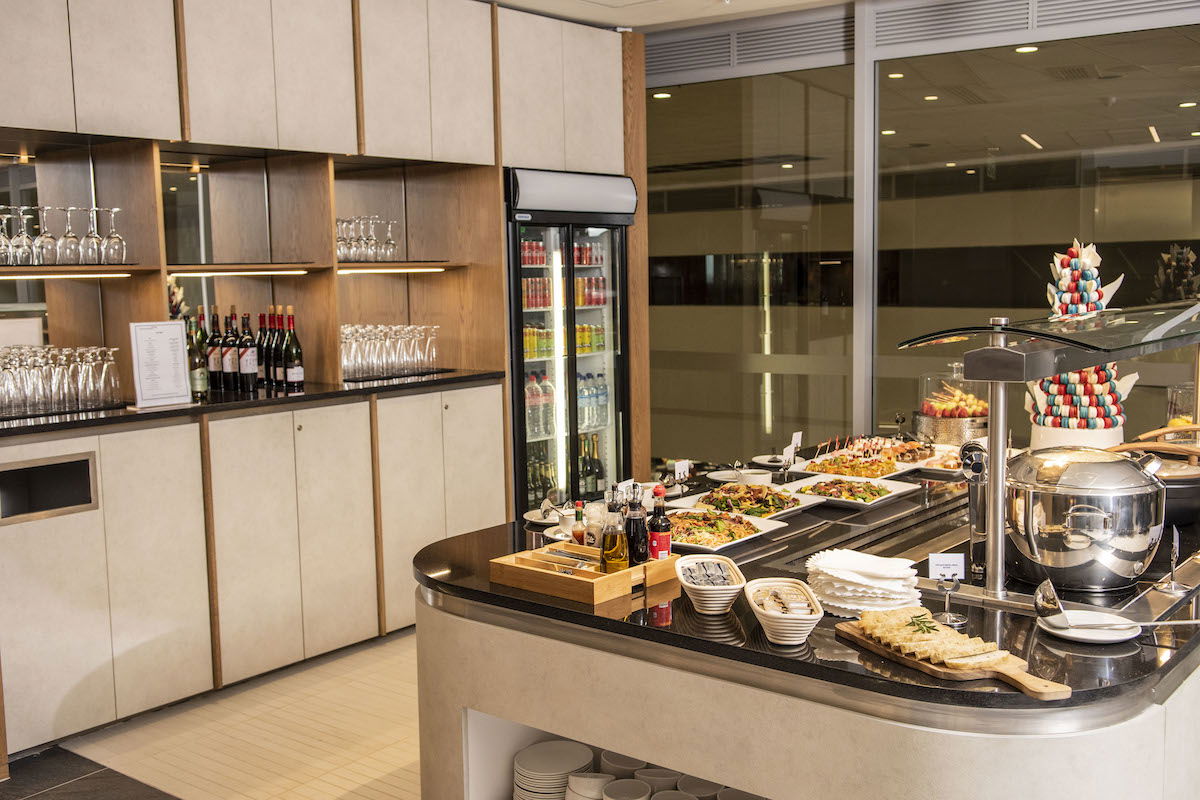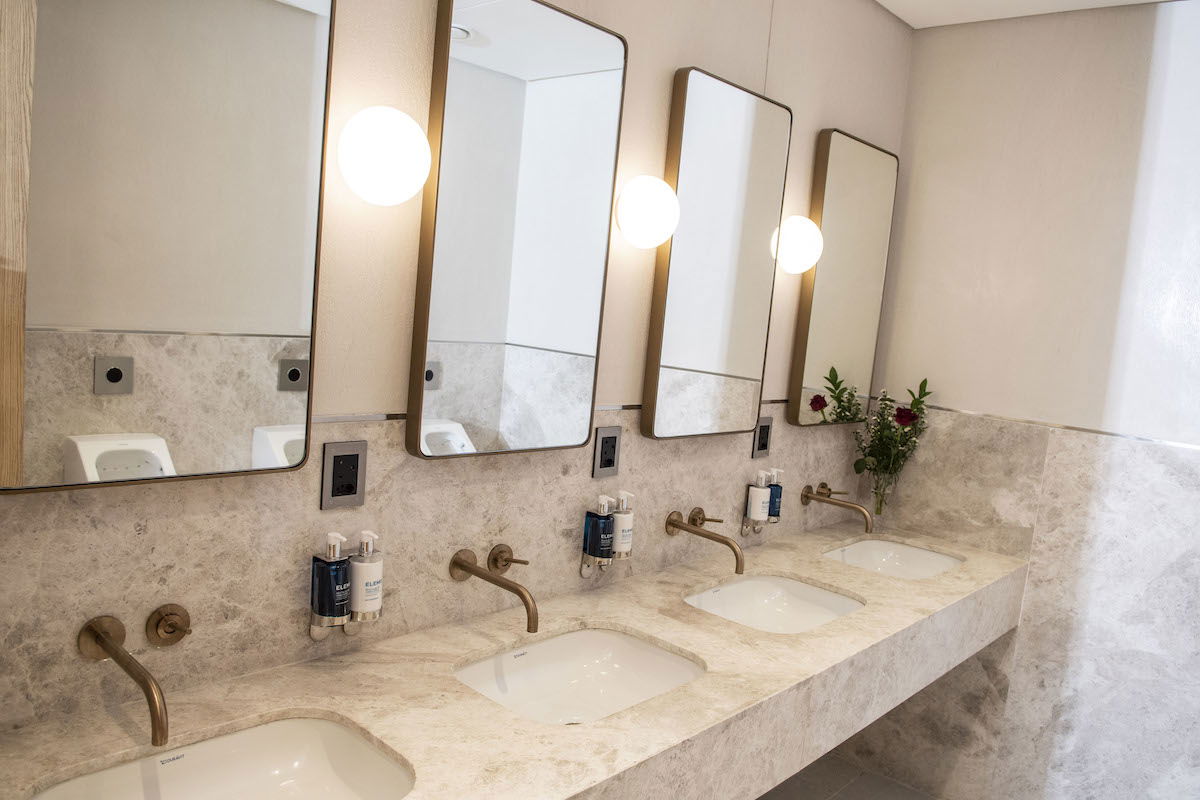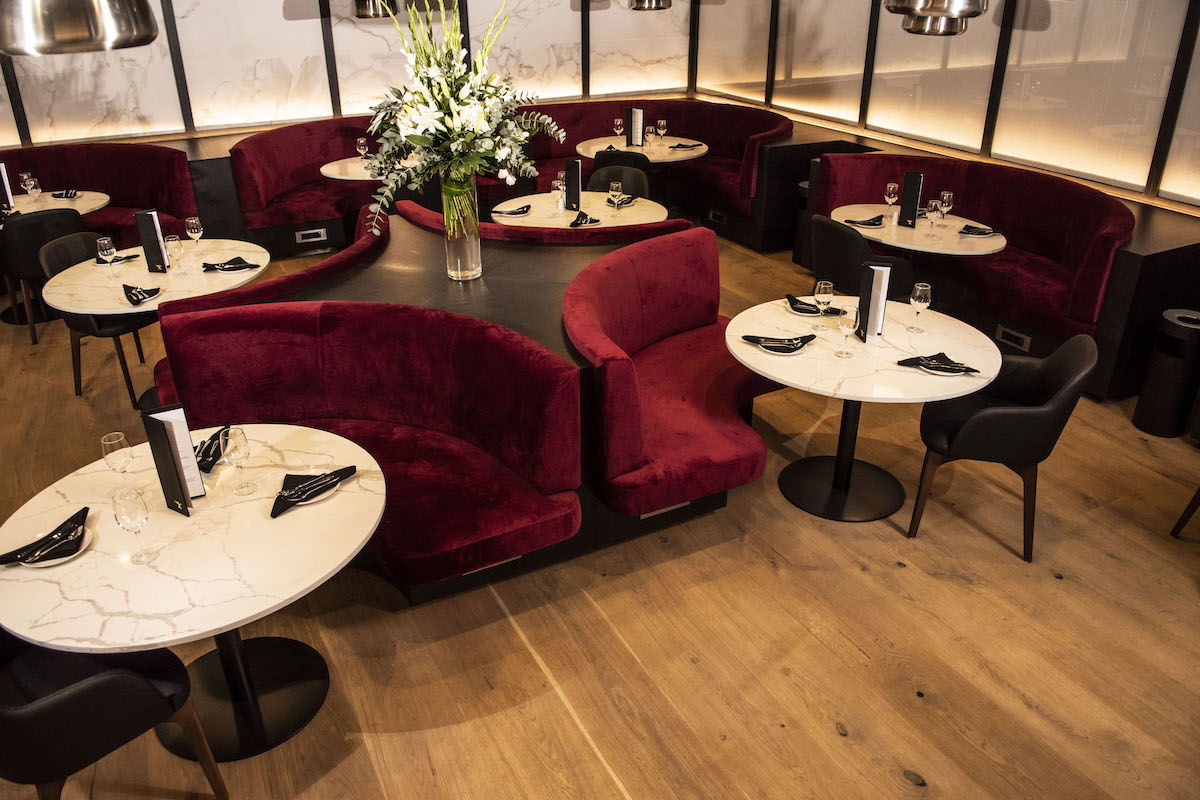 The new lounge is open to British Airways first and business class passengers, Executive Club Gold and Silver members, and oneworld Emerald and Sapphire members.
British Airways operates up to two times daily A380s from Johannesburg, both leaving within a couple of hours of one another. The lounge is open daily from 4PM until 10PM, so it's timed well for the roughly 8PM and 10PM departures.
I imagine this lounge will get really crowded in the evenings, given that they have 113 first & business class seats per flight, not factoring in the elite members in other cabins who also get lounge access.
Bottom Line
I'm a big fan of British Airways' updated lounges, and think they've done a great job with decor, as it reminds me a lot of Cathay Pacific's lounges. It's also nice that they're investing in a proper dining experience for first class passengers at some of their top destinations.
Unfortunately oneworld Emerald members don't have access to that, but at the same time, I see how it could be challenging to offer that to so many people with limited space.
If you've visited one of British Airways' refreshed lounges, what was your experience like?