As climate change and the environment are becoming increasingly hot topics, airlines are realizing that they have to do more. That's likely more due to social pressure than anything (after all, most airlines only care about their bottom line), but in parts of the world we're seeing airlines get serious.
With that in mind, British Airways has just made quite an interesting announcement.
British Airways Will Carbon Offset Domestic Flights
As of January 2020, British Airways plans to offset carbon emissions on all UK domestic flights, making them the first UK airline to do so. They'll do this by investing in verified carbon reduction projects around the world.
British Airways operates up to 75 flights per day between London and 10 UK cities, including Manchester, Leeds, Newcastle, Isle of Man, Edinburgh, Glasgow, Aberdeen, Belfast City, Inverness, and Jersey. Their domestic emissions total about 400,000 tons of CO2 per year.
Furthermore, from 2020 British Airways' carbon emissions on international flights will be capped through the United Nations' carbon offsetting scheme.
British Airways CEO Alex Cruz had the following to say:
"British Airways is determined to play its part in reducing aviation's CO2 emissions. To solve such a multi-faceted issue requires a multi-faceted response and this initiative further demonstrates our commitment to a sustainable future. It also follows our announcement to partner with renewable fuels company, Velocys, to build a facility which converts household and commercial waste into renewable sustainable jet fuel to power our fleet."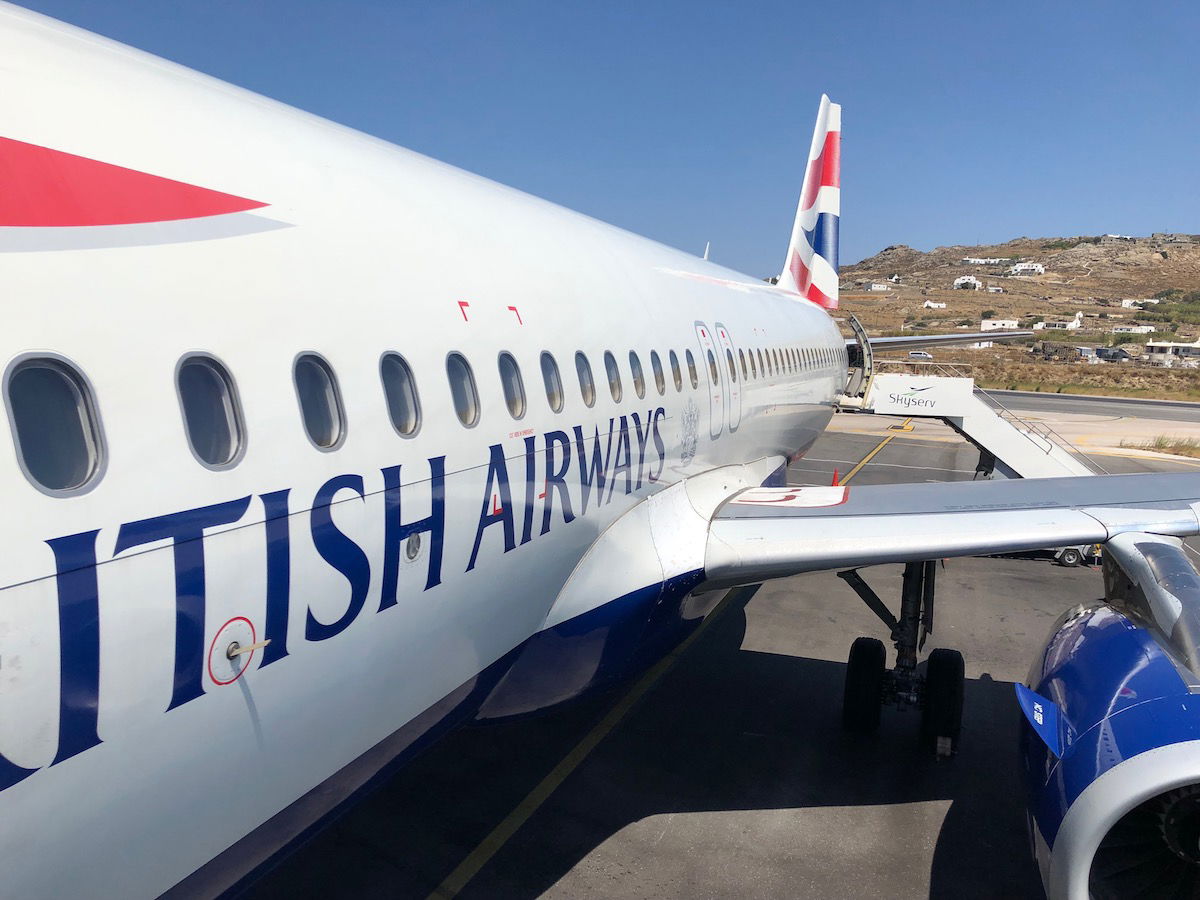 IAG Will Achieve Net Zero Carbon Emissions By 2050
IAG (the parent company of British Airways, Iberia, Aer Lingus, Vueling, etc.) has also announced the goal of achieving net zero carbon emissions by 2050.
They say they're the first airline group worldwide to commit to achieving net zero carbon emissions by 2050. This contributes to the UK's commitment to a net zero carbon economy by 2050, and the UN's goal of limiting global warming to 1.5 degrees.
In order to contribute towards this goal the airline will be investing $400 million in the development of sustainable aviation fuels over the next 20 years.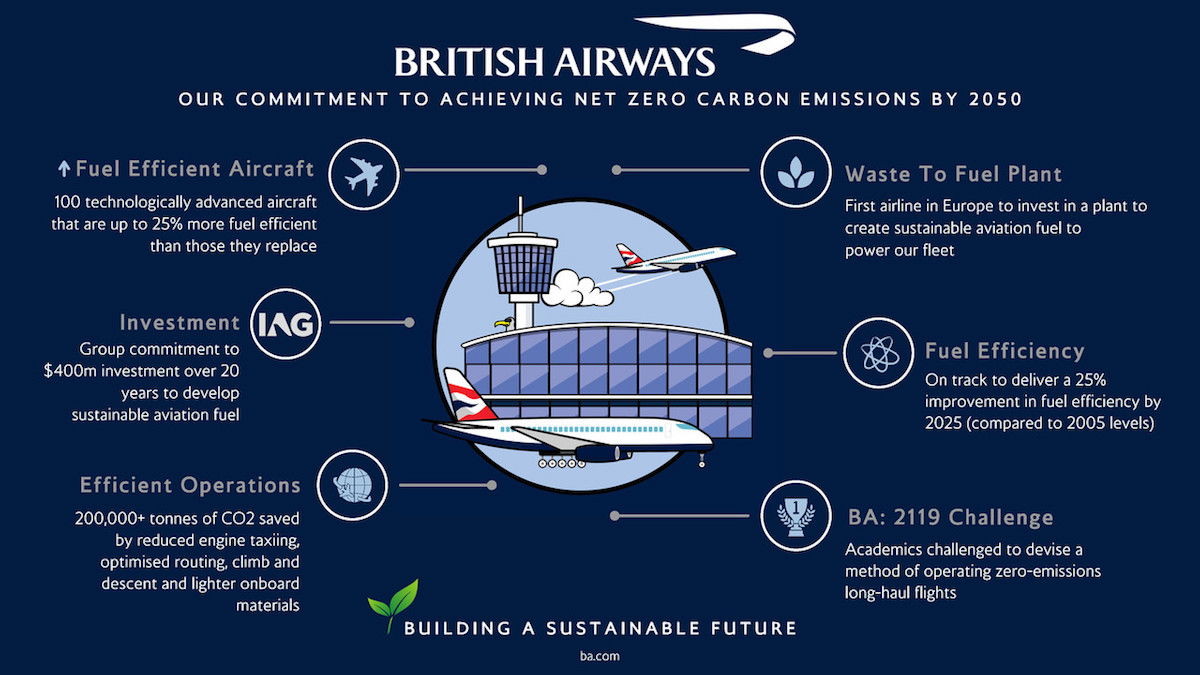 How Customers Can Offset Their Emissions
While domestic UK customers won't need to offset emissions (though certainly still can), those traveling internationally can use British Airways' carbon offsetting tool, which allows customers to calculate their emissions.
The following examples are given of the cost to offset flights:
London to Madrid in economy — £1
London to New York in economy — £5
London to New York in business — £15
London to Los Angeles in economy — £8
London to Los Angeles in business — £24
London to Hong Kong in business — £26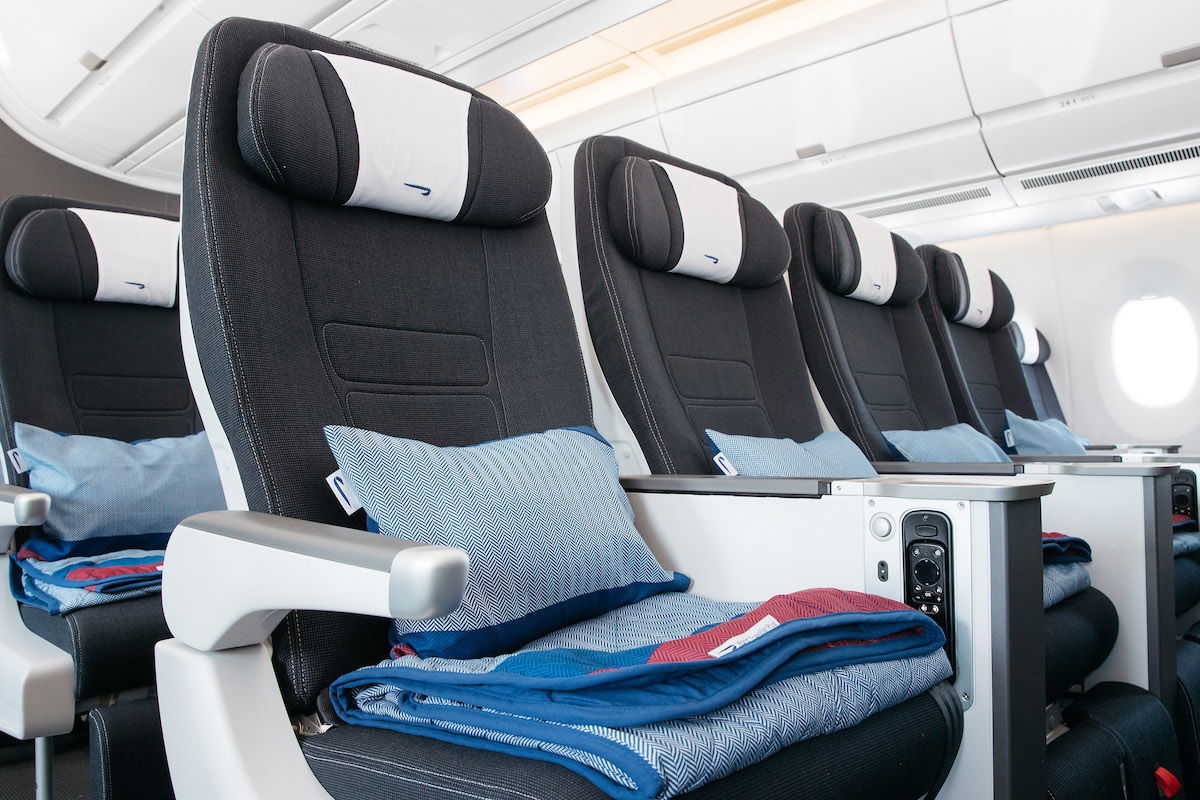 Bottom Line
Kudos to British Airways on this development. British Airways is one of the most, erm, cost conscious airlines, so it's both surprising and great to see them do this. Of course domestic flights only constitute a small percentage of their route network, but this is a nice move nonetheless.
What do you make of this move by British Airways, and what do you think their real motive is?